Market Overview
The Global Hot Mocha Drink Market Size is projected to grow at CAGR of approximately 6.5% during the forecast period.
The demand for these drinks is growing as more consumers become aware of the health benefits of goods like green tea, lemon tea, and detox coffee and tea. As a result, the market for hot beverages is expected to grow throughout the forecasted period. The development of hot drinks with various health benefits is a key factor in the market's growth. It is projected that the installation of coffee vending machines would rise throughout the projection period, especially in offices and corporate settings.
Consumers are increasingly selecting hot beverages over carbonated ones as awareness of the potential harms of carbonated drinks grows. The sector is anticipated to see significant growth as young people become more aware of the health benefits of consuming hot drinks like coffee and tea in reducing risk factors for dangerous diseases including diabetes, high blood pressure, and obesity.
The production of hot beverages needs a wide range of raw materials, which are sourced from vendors all over the globe. The use of national lockdowns has caused a significant imbalance between the supply and demand of raw materials. Furthermore, strong cultural standards that require seclusion push businesses that produce goods to reach their highest levels of productivity. In addition, there are noticeable swings in the demand for hot drinks. Because of a string of lockdowns, people are storing goods, which has raised demand for coffee in developed nations. In some developing countries, the demand for non-essential goods has significantly decreased due to increasing costs, growing unemployment, and these factors together.
Market Dynamics
Market Drivers
Growing working populations, a rise in demand for products that are ready to use, and increasing retail markets are some of the factors that are projected to drive market growth globally during the forecast period. Due to the increasing use of natural hot drink ingredients like tea and coffee extracts in the cosmetics industry, the global market for hot beverages is expected to grow.
Market Restraints
Changing raw material prices will decrease the rate of growth in the hot beverage sector. Hot beverages go well in the winter. Additionally, this will decrease sales in various countries all summer long. Overindulging in hot beverages is risky. A person who becomes addicted could have continual anxiety. Thus, growth will be constrained.
Market Opportunities
It has been seen recently that consumers are becoming more informed about the sources and manufacturing procedures of the goods they purchase. Multiple countries have banned single-use plastics, which has stifled company growth. As a result, the increased popularity of sustainable methods and waste management will be advantageous for manufacturers. Long-term growth will be seen in the development of recyclable packaging materials.
Market Scope
Report Metric
Details
Market Size by 2031
USD XX Million/Billion
Market Size in 2023
USD XX Million/Billion
Market Size in 2022
USD XX Million/Billion
Historical Data
2019-2021
Base Year
2022
Forecast Period
2023-2031
Report Coverage
Revenue Forecast, Competitive Landscape, Growth Factors, Environment & Regulatory Landscape and Trends
Segments Covered

Segmentation By Type

Multi
Plain Hot Mocha

Segmentation By Application

Hypermarket/Supermarket
Chocolate Shop
Online Retail
Coffee Shop

Geographies Covered

North America
Europe
APAC
Middle East and Africa
LATAM

Companies Profiles

Hershey's
Nestle
Starbucks
Unilever
Lindt & Sprungli
Godiva
Venchi
Ghirardelli Chocolate Company
Conagra Brands
Stephen's Gourmet
Williams-Sonoma
Stonewall Kitchen
Trader Joe's
Castle Kitchen
Segmental Analysis
Segmentation By Type
Hot mochas may have a variety of flavors, such as caramel, vanilla, mint, or hazelnuts. Multi-flavored hot mochas will pique the interest of customers who like experimenting with different flavor combinations and seeking variety in their hot beverage selections since they provide a distinctive taste.
The extremely lovely manner that coffee and chocolate are blended makes the regular hot mocha, also known as its original and traditional form, stand out. Those who like the taste of a true, simple hot mocha will enjoy it because of its plain yet rich flavor.
Segmentation By Application
Distribution and retail sales of hot mocha beverages at significant retail locations are part of the industry of hypermarkets and supermarkets. These shops provide a variety of hot mocha alternatives, including as quick-mix powders, ready-made drinks that may be found in bottles or cans, and ready-made beverages. Due to accessibility and convenience, customers may buy hot mocha drinks in supermarkets and hypermarkets in addition to their usual food purchases.
Companies that manufacture and market goods containing chocolate, including hot lattes, are known as chocolate shops. These businesses often provide a high-end and artisanal hot mocha experience because they utilize premium ingredients and unique chocolate mixes. Customers who want to treat themselves to an expensive and opulent hot mocha often go to chocolate shops since they may personalize their drinks by adding extra flavors or toppings.
"Online retail" refers to the distribution and sale of hot coffee drinks through websites and e-commerce platforms. Customers who don't have access to neighboring shops or who prefer the convenience of internet purchasing may find this channel handy. Online retailers provide a range of hot mocha products, including various brands, flavors, and packaging designs, to satisfy the wide range of client tastes.
Hot mocha drinks and other coffee-based beverages are offered in specialty eateries referred to as coffee cafés. As they sip hot, freshly brewed mochas prepared with speciality coffee beans and fine chocolate, customers often remark on the cozy, friendly atmosphere of these restaurants. Coffee shop patrons may customize their orders by adding toppings, selecting a different milk, or adjusting the sweetness.
Regional Analysis
The Global Hot Mocha Drink Market is segmented by region as North America, Europe, Asia Pacific, Latin America, and Middle East and Africa.
North America
The market for hot mocha beverages is always growing in North America. Customers choose hot mochas because of the pervasive coffee culture, particularly in the US. The expansion of the sector is aided by several coffee shop chains, specialized cafes, hot mocha items in grocery stores, and online purchasing portals. The region's preference for flavored and gourmet beverages has an additional influence on the market for multi-flavor hot mochas.
The largest per capita consumption of hot mocha drinks in Europe is found in the UK, Germany, and France. On the European market, there are several well-known high-end, artisanal coffee alternatives, particularly hot mochas. Existence of conventional coffee shops, cafés, and specialty chocolate shops supports the company's growth. Hot coffee items that are organic and fair-trade are in greater demand in this region.
Asia-Pacific
Hot mocha drinks are very well-liked due to the region's growing attraction to coffee lovers and the development of Western coffee culture. China, Japan, and South Korea are among the countries with the highest concentrations of chain coffee shops and speciality cafes. These places provide a wide variety of hot mocha substitutes. The market also gains from the growing internet retail sector, which increases consumer access to hot mocha drinks.
Coffee has a long history in Latin America, where countries like Brazil and Mexico are particularly fond of it. This behavior entails consuming hot mocha drinks. The region is widely recognized for its flavorful and powerful coffee beans, making hot mochas a favorite drink there. The existence of established coffee shops like local cafés and coffee stands contributes to the sector's development. The locals' love of chocolate, especially in the winter, has an impact on the demand for hot mochas.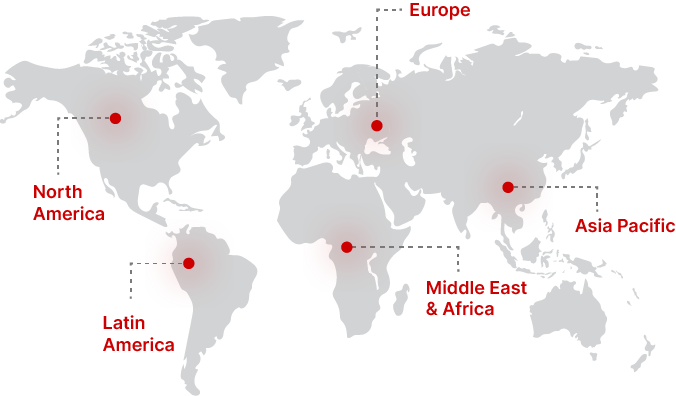 Regional Growth Insights
Download Free Sample
Key Players
Hershey's
Starbucks
Unilever
Lindt & Sprungli
Godiva
Venchi
Ghirardelli Chocolate Company
Conagra Brands
Stephen's Gourmet
Williams-Sonoma
Stonewall Kitchen
Trader Joe's
Castle Kitchen
Recent Developments
J.M. Smucker Co. and JDE Peet's established a strategic partnership in March 2021, allowing JDE Peet's to support the Smucker Away From Home liquid coffee business with product research, production, and technology breakthroughs in food service equipment.
FNC launched a line of coffees created by women in December 2021 in an attempt to promote equality and originality.
Starbucks and PepsiCo Inc. unveiled ready-to-drink Starbucks Nitro Cold Brew cans in February 2020. The drinks containing nitrogen are available in three flavors: black, vanilla sweet cream, and dark caramel.
Hot Mocha Drink Market Segmentations
Segmentation By Type
Segmentation By Application
Hypermarket/Supermarket
Chocolate Shop
Online Retail
Coffee Shop
Frequently Asked Questions