Market Overview
According to Reed Intelligence the Global Industrial Induction Melting Furnaces Market Size will approximately grow at a CAGR of 4.5% during the forecast period.
An induction melting furnace is an energy-efficient, well-controlled, and clean melting process used to melt metals like steel, iron, aluminum, copper, and other precious metals like gold and silver. An industrial furnace, also known as a direct heater or a direct-fired heater, is a device used to provide heat for an industrial process, typically higher than 400 degrees Celsius.
Unlike other furnaces, an induction furnace does not require an arc, which makes it easy to regulate the melting heat, keeping valuable alloying elements intact. Because it doesn't emit dust or other pollutants, an induction furnace is chosen in most modern foundries. This furnace is preferable since it can melt the metals at controlled temperatures while preserving their alloying components.
The best feature of this furnace is that heat is generated internally rather than by an external heat source. When you don't want to contaminate the metal you're melting, that method works nicely. The induction furnace's ability to lose relatively little heat outperforms all other heating methods.
Market Dynamics
Global Industrial Induction Melting Furnaces Market Drivers
Manufacturing Sector Is Expanding Quickly, Creating Possibilities For Market Expansion
Industrial furnaces are used by many industrial sectors to process a variety of materials, oils, gases, and food items. There are numerous furnace models on the market, but there is no substitute for industrial furnaces. The industrial furnace industry now has better opportunities because of this type of competition. With the rising demand for metals in many different industries, such as the increased consumer use of electronics, rising demand for customized products with specific properties, and the wide adoption of electric vehicles, where copper and aluminum melting, etc., are the main applications of induction furnaces, it can be viewed as a new trend in the market and contributes to the growth of the industrial induction furnace market.
Cost-effective Way of Melting Metals
Industrial melting induction furnaces offers less energy loss and higher thermal efficiency than other heating methods. They produce a small noise, and a clean melting process, meaning no dust or gases are made. This furnace uses no electrodes or fuel, making it easy and affordable. It also takes up less space because of the compact design. They melt metals fast and do not produce extremely high temperatures, because of which the furnace life extends, giving the customer value for money. It saves maintenance costs, which makes it relatively cost-effective.
Global Industrial Induction Melting Furnaces Market Restraints
High Costs Can Hinder Market Expansion
The company might need to run a nonstop induction furnace for 24 hours in a large production firm. It has a cooling system that keeps it going for long hours. Large amounts of energy consumption and high maintenance due to frequent temperature fluctuations are some factors hindering the sales of the industrial furnaces market.
Global Industrial Induction Melting Furnaces Market Opportunities
Need For Induction Furnace In The Aerospace Industry
The market expansion for induction furnaces is anticipated to be fueled by the expansion of the aerospace sector. Due to its established standards for manufacturing requirements, aerospace companies frequently use induction furnaces. The induction furnace is used in the aerospace industry for several processes, including heat treating, hardening of metals, curing of epoxies and coatings, research and testing on special materials, heating, and bonding of composite materials, casting of various metals including titanium and super alloys, vacuum and levitation melting of special alloys and more. The number of scheduled service airline passengers climbed by 83% in 2022, from 303.6 million in 2020 to 70.4 million in 2021, according to the Bureau of Transportation Statistics (BTS), a US government body.
Market Scope
Report Metric
Details
Market Size by 2031
USD XX Million/Billion
Market Size in 2023
USD XX Million/Billion
Market Size in 2022
USD XX Million/Billion
Historical Data
2019-2021
Base Year
2022
Forecast Period
2023-2031
Report Coverage
Revenue Forecast, Competitive Landscape, Growth Factors, Environment & Regulatory Landscape and Trends
Segments Covered

Segmentation by Type

Capacity: Below 1 Ton
Capacity: 1-30 Tons
Capacity: Above 30 Tons

Segmentation by Application

Steel
Copper

Geographies Covered

North America
Europe
APAC
Middle East and Africa
LATAM

Companies Profiles

Inductotherm Group
OTTO Junker GmbH
ABP Induction Systems
ECM Technologies
ALD Vacuum Technologies
Electrotherm
ULVAC
Fuji Dempa
Induction Technology Corporation (ITC)
Taichiku
Amelt Corporation
Secowarwick
Lihua
PVA IVS GmbH
Dai-ichi High Frequency
Segmental Analysis
Segmentation By Type
The is most popular in small and medium-sized enterprises. Compared to other varieties of induction melting furnaces, it requires the least capital investment and operating expense. Its widespread use in SMEs is primarily because it can simultaneously be used for ferrous and non-ferrous alloys in contrast to other varieties.
Metals like aluminum, copper, lead, zinc, and tin, as well as metal alloys, are melted in industrial induction melting furnaces. These furnaces operate at a temperature of up to 16000C. Their primary application is in the manufacturing sector, where they are utilized for various activities, including plating and coating, electrolytic refining, electric smelting, pickling, and annealing.
Due to its high production efficiency compared to other induction melting furnaces, the over 30 tons capacity category is anticipated to have a significant proportion of the global market throughout the forecast period.
Segmentation By Application
These include melting steel scrap to produce a variety of steels and steel castings. The efficiency of an induction forge closely relates to its power requirements. The high-voltage primary coil in induction furnaces produces frequencies of about 50 hertz per second to 10000 hertz per second. This allows the forge to heat up quickly, providing higher thermal efficiency. The increased efficiency in the melting process leads to a higher yield with less burning loss. The furnace-mounted materials allow for reduced metal melting time, thus improving steel production.
Although numerous furnaces can heat copper to its melting point, an induction melting system is the best way to melt copper since these furnaces transmit heat energy effectively and conveniently by using an electric coil with a high current and low voltage.
Regional Analysis
The Global Industrial Induction Melting Furnaces Market is segmented by region as North America, Europe, Asia Pacific, Latin America, and Middle East and Africa.
North America
North America monopolized the global industrial furnaces market. The need for electric heating industrial furnaces is anticipated to fuel market growth in the area. The area is anticipated to have significant financial growth in the industrial furnace market during the forecast period due to the region's increasing pace of industrialization. To fulfill this growing demand, governments in countries like the United States and Canada are now concentrating on constructing new metal manufacturing facilities, which is anticipated to enhance sales and growth of the induction furnace market in the North American region. Due to increasing per capita income and soaring automobile demand across North America, passenger car manufacturing and sales have greatly increased. As a result, the countries' need for metals like steel and aluminum has increased.
Europe
Europe is the prominent global industrial furnaces market region in terms of consumption. Due to the increased use of metals like iron, steel, copper, and aluminum in various industries, numerous prominent companies are rapidly investing in boosting their production capacity to take advantage of the current opportunity.
Asia-Pacific
Asia-Pacific region is expected to be a rapidly expanding market for industrial furnaces in the forecasted period. This is due to the increasing demand for the production of automobiles, and the increase in the usage of drying and infrared firing ovens. Increasing technological advancements and rapid infrastructure development will propel market growth, which is a major contributor to the market growth owing to the presence of significant consuming countries, including China, Japan, and India.
South America
The 3.9 million metric tons of steel produced in South America represent an 18% increase over the 3.23 million metric tonnes produced in July 2019. Latin American steelmakers have announced restarting their furnaces and capacity increases in response to the recovery of the steel industry, which can boost the market growth of Industrial Induction Melting Furnaces.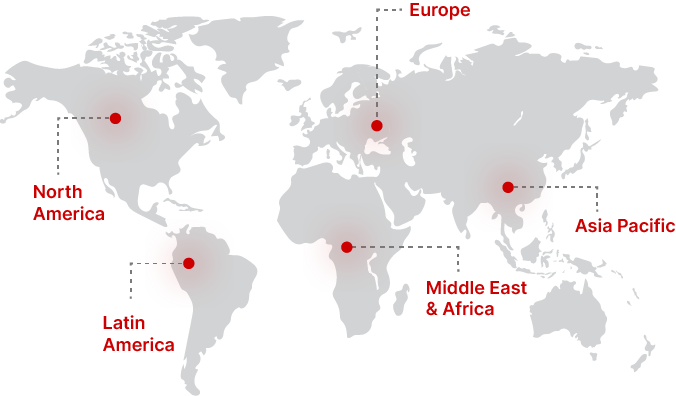 Regional Growth Insights
Download Free Sample
Key Players
OTTO Junker GmbH
ABP Induction Systems
ECM Technologies
ALD Vacuum Technologies
Electrotherm
ULVAC
Fuji Dempa
Induction Technology Corporation (ITC)
Taichiku
Amelt Corporation
Secowarwick
Lihua
PVA IVS GmbH
Dai-ichi High Frequency
Recent Developments
October 2022- ABP Induction, one of the prominent suppliers of induction furnaces and heating systems for the metals and metalworking industries, presents a new entry into the furnace world: EcoLine is rounding out its portfolio to provide the perfect entry into the foundry market for small companies, research institutes or even engineering offices wanting to set up their production. With this move, the company targets customers in countries characterized by companies operating in those markets primarily looking for an economical solution that balances a reasonable investment, high reliability, and appropriate production capacities. These markets feature a broad base of small, often family-run operations that require economical solutions for small-scale production with different types of metals.
Industrial Induction Melting Furnaces Market Segmentations
Segmentation by Type
Capacity: Below 1 Ton
Capacity: 1-30 Tons
Capacity: Above 30 Tons
Segmentation by Application
Frequently Asked Questions