Market Overview
The Global Instant Pudding Market Size will significantly grow at a CAGR of approximately 3.3% by forecast period.
One area of the dessert business that sells pre-packaged, ready-to-eat pudding is the instant pudding sector. Instant pudding may be made quickly and easily with the addition of liquid, often milk, and requires little to no baking or boiling. It has a reputation for having a smooth, creamy texture and comes in a range of flavors to appeal to a wider audience.
For several reasons, the instant pudding market share has expanded quickly in recent years. The demand for instant pudding products has increased as a result of changing consumer lifestyles, hectic schedules, and the need for quick yet tasty dessert alternatives. Consumers choose sweets that are simple and fast to create in order to fulfill their sweet tooths without spending a lot of time or effort.
Due to its distinct flavors and rich, creamy hues, the pudding is often used to make fast pudding. Pudding comes in four primary forms: baked, boiled, cooled, and steamed. All of these are often consumed as a dessert course with meals. Pudding powder makes it simpler to keep goods for a long time because to its extended shelf life.
Given the expanding use of pudding powder in desserts and other food products, the company offers a variety of instant pudding powder as well as pudding mixes in different flavors to suit consumer demand for creamy and delectable meals. Additionally, the producer offers pudding powder that is clean-label and gluten-free, bringing in clients who are interested in their health.
Market Dynamics
Market Drivers
Most people are tempted to instant pudding, especially families with kids and those seeking a fast and delectable dessert substitute. Everyone with a broad range of tastes and preferences may choose it because of its diversity of flavors and smooth, creamy texture.
Market Restraints
Homemade and freshly prepared pudding alternatives to fast pudding are competitive, while being faster and more convenient. Still today, some customers like freshly created or made at home confections. How popular quick pudding goods are may depend on a variety of factors, including the demand for customisation, the use of fresh ingredients, and the capacity to manage sugar and chemicals.
Market Opportunities
Flavor Innovation and Variety - Producers may benefit from prospects for flavor innovation by adding distinctive and surprising tastes to instant pudding. This might draw intrepid customers searching for distinctive gastronomic experiences and give the company a competitive advantage.
Market Scope
Report Metric
Details
Market Size by 2031
USD XX Million/Billion
Market Size in 2023
USD XX Million/Billion
Market Size in 2022
USD XX Million/Billion
Historical Data
2019-2021
Base Year
2022
Forecast Period
2023-2031
Report Coverage
Revenue Forecast, Competitive Landscape, Growth Factors, Environment & Regulatory Landscape and Trends
Segments Covered

Segmentation by Type

Vanilla Instant Pudding
Chocolate Instant Pudding
Toffee Instant Pudding
Lemon quick pudding

Segmentation by Application

Being Eaten As-Is
Used As A Pie Filling
Be Used In Baked Good

Geographies Covered

North America
Europe
APAC
Middle East and Africa
LATAM

Companies Profiles

Dr.Oetker
Kroger
Goodman Fielder
KRAFT HEINZ
Hy-vee
JOTIS
Epicure
Isreal
Edlyn
Segmental Analysis
Segmentation By Type
Choose vanilla instant pudding if you want a classic and well-liked flavor. It has a creamy, velvety texture and a taste with honey and vanilla overtones. Since it may either be eaten on its own or as the base for several other dessert creations, instant vanilla pudding is quite versatile.
Chocolate Instant Pudding
The finest quick pudding for chocolate lovers is made with chocolate. Quick chocolate pudding is one of the most well-liked sweets among fans of chocolate. It has a flavor that is rich, sweet, and somewhat reminiscent of chocolate chocolates. In addition to being a delicious treat on its own, instant chocolate pudding may be used to make chocolate pies, parfaits, or multi-layered desserts.
Caramel is often used to describe this pudding's flavor. It has overtones of caramelized sugar and is creamy and buttery. You may use instant toffee pudding to make a stand-alone dessert, a layer in other desserts, a filling for cakes and pastries, or a stand-alone cake and pastry.
This energizing, quick pudding has a zesty flavor and is wonderful. It creates an excellent balance between sweetness and acidity and has a taste that is evocative of citrus. Instant lemon pudding may be used as a filling for pies or tarts or as a flavoring for other baked goods.
Segmentation By Application
Simple pudding may be made by just adding the appropriate liquid, often milk, and waiting for it to set. Participating in this program would be very beneficial for those searching for a stress-free method to pamper themselves and who want an easy and hassle-free way to indulge in a sweet treat since it gives them the option to do so. Participants who are seeking for a method to treat themselves to something nice will find this program to be of great assistance.
In the baking industry, filling is often utilized, particularly for pies. Many pies, such chocolate cream pie and lemon meringue pie, to name just two, often use instant pudding as their filling. A fantastic filling can be made with the pie crust thanks to its silky, velvety smoothness, and it combines nicely with the other components to produce a sweet dessert that is appealing and delicious.
The flavor, moisture level, and texture of a range of baked dishes may be enhanced by adding instant pudding, a versatile ingredient. To make this, you'll need instant pudding. You may use it in the recipes for cakes, cupcakes, cookies, or bread to give it a unique touch and make the finished products more sumptuous.
Regional Analysis
The Global Instant Pudding Market is segmented by region as North America, Europe, Asia Pacific, Latin America, and Middle East and Africa.
Both North America and Europe are seeing a rise in the need for dessert choices that can be produced in a short period of time. This demand is driving the expansion of the instant pudding in both regions. When trying to cultivate a market, it is helpful to have both a significant number of different preferences and identifiable brands already established in the market. As a consequence of altering consumer tastes, increased levels of discretionary expenditure, and the impact of Western dessert traditions, the market for instant pudding is booming throughout Asia and the Pacific.
This particular market stands out from others because it caters to the desires of the locals by offering both traditional and forward-thinking approaches to culinary expression.On the continents of Africa, Latin America, and the Middle East, there is a huge demand for pudding that can be made in a microwave. an increase in the total amount of money that may be obtained.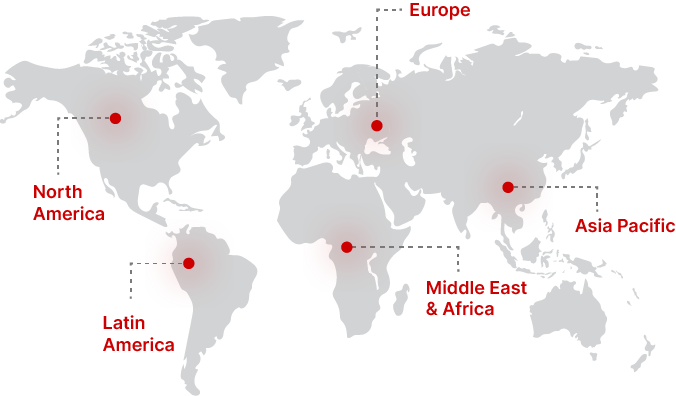 Regional Growth Insights
Download Free Sample
Key Players
Dr.Oetker
Goodman Fielder
KRAFT HEINZ
Hy-vee
JOTIS
Epicure
Isreal
Edlyn
Recent Developments
Adding upscale tastes to quick pudding, such as salted caramel, matcha, or seasonal fruit variants, may boost its appeal and sophistication.
For customers who are always on the move, packaging innovations like single-serve cups or portion-controlled packaging provide convenience and portion control.
Instant Pudding Market Segmentations
Segmentation by Type
Vanilla Instant Pudding
Chocolate Instant Pudding
Toffee Instant Pudding
Lemon quick pudding
Segmentation by Application
Being Eaten As-Is
Used As A Pie Filling
Be Used In Baked Good
Frequently Asked Questions