Market Overview
The Global Integrated Operating Room System Market Size is expected to grow at a CAGR of approximately around 11.5% during the forecast period of 2023-2031.
The term integrated operating room (IOR) refers to a conventional operating room that is equipped with a range of sophisticated technological devices. The operating room is equipped with a variety of devices that play crucial roles in facilitating surgical procedures. These devices encompass surgical displays, MRI scanners, C-Arms, surgical tables, surgical lighting, surgical booms, and insufflators. Furthermore, it is worth noting that contemporary operating rooms rely heavily on the utilization of video camera systems, lighting mechanisms, recording devices, and other associated equipment.
These include essential components that include light sources, surgical headlights, and image capture devices. These technological advancements play a crucial role in facilitating the smooth functioning and efficiency of modern operating rooms.The market growth is driven by different factors, including the rising need for advanced systems like minimally invasive surgery, the growing geriatric population, increasing healthcare awareness, the expansion of service and support facilities for integrated rooms, and the higher prevalence of chronic diseases resulting from lifestyle changes.
The market growth is hindered by the presence of high costs associated with instruments and complications related to reimbursement. Furthermore, it is worth noting that there is a growing emphasis on emerging nations, which presents a significant opportunity for market expansion. Additionally, the increasing demand for telehealth services and the allocation of substantial funds towards healthcare further contribute to the favorable outlook for market growth throughout the projected timeframe.
Market Dynamics
Market Drivers
Increase In the Minimally Invasive Surgery and Safety of Patients
Minimally invasive surgery refers to a surgical approach that utilizes advanced techniques to minimize the extent of bodily damage during the procedure. The increasing popularity of these surgeries can be attributed to their perceived safety and utilization of advanced minimally invasive techniques, which allow for surgical interventions without the need for traditional open procedures. In the context of surgical procedures, it is worth noting that various devices are employed to ensure the safety and efficacy of these interventions. The utilization of an Intraoperative Radiation (IOR) system proves to be advantageous in the realm of surgical procedures, as it contributes to the attainment of both efficacy and safety. Traditional open surgeries, while effective in their own right, are not without their drawbacks, such as the potential occurrence of sepsis and other associated adverse effects.
The Institution of Operating Room (IOR) is dedicated to creating a secure and efficient setting for medical professionals to conduct surgeries. By implementing stringent safety measures and fostering a coordinated atmosphere, the IOR aims to enhance the overall safety and effectiveness of surgical procedures. The increasing growth of the Integrated operating room market can be because of several key factors. These factors serve as the primary drivers behind the upward trajectory of this market segment. The global market experienced significant repercussions as a result of the COVID-19 pandemic, which was triggered by the widespread transmission of the COVID-19 virus. The COVID-19 pandemic has resulted in the deferral of non-essential surgical procedures and a reduction in the utilization of minimally invasive surgeries (MIS). This strategic decision was made in order to allocate medical personnel and resources towards the care and treatment of individuals impacted by the virus. According to recent data, there has been a notable decline in global investments directed towards integration solutions for operating rooms (ORs).
Increasing Digitalization in the Operating Room
In contemporary society, the process of digitalization has emerged as a paramount element that permeates various facets of life. It is noteworthy that numerous industries are actively embracing digitalized environments, as they offer a multitude of advantages such as enhanced precision and efficacy in achieving desired outcomes. The IOR has been digitalized for a safer and more efficient environment. Specialized equipment, such as imaging devices, might connect with one another as well as patient information, audio, video, surgical and room lights, building automation, and other components. In certain configurations, it is possible to achieve centralized control over multiple interconnected components through a central console, thereby enabling a single operator to command and manage these diverse aspects³. Integrated Operating Room (IOR) systems are occasionally implemented as a functional augmentation within an operating room setting. These systems serve the purpose of consolidating the control of multiple devices into a single console, thereby providing the operator with a more centralized means of accessing and managing device control.
Moreover, there is a growing body of evidence that supports the inevitable integration of technological advances and artificial intelligence in operating rooms (ORs). Proximie is actively involved in the advancement of a robust worldwide network of interconnected operating rooms (ORs), facilitated by the collaboration of proficient clinicians. The anticipated outcome of deploying this technology is to furnish clinicians with the capability to promptly retrieve real-time diagnostic information, data, and analysis. Furthermore, the utilization of artificial intelligence is expected to play a pivotal role in optimizing incision procedures. The platform in question serves as a facilitator for healthcare professionals and connected operating rooms (ORs) across the globe. Its primary objective is to optimize the efficiency and effectiveness of surgery training, proctoring, and technical knowledge exchange. By enabling seamless interaction between healthcare experts, the platform aims to enhance the speed and quality of these critical processes.
Market Restraints
The Investment in the Initial Phase is High and Integration is Complex
Integrated Operating Rooms (IORs) have emerged as highly efficient and secure environments for surgical interventions. However, it is important to acknowledge that certain limitations exist within this context. One of the primary constraints observed in this context pertains to the initial investments required for integrating various devices. It is worth noting that these investments are considerably high, primarily due to the costly nature of the raw materials involved. As a result of the substantial upfront costs involved, certain hospitals may find themselves unable to pursue the implementation of an integrated operating room (IOR) solution. Furthermore, it is important to note that the number of expert professionals in this particular field is relatively limited.
As a result, the scarcity of such individuals contributes to the overall increase in the cost associated with implementing an Input-Output Ratio (IOR) setup. Additionally, it is worth noting that the architecture of this particular system exhibits a high level of complexity. The integration of various devices within this framework necessitates a multifaceted procedure, thereby impeding the widespread adoption of the IOR setup in certain healthcare facilities. Despite the current inevitability of these restraints, prominent companies are actively allocating resources towards the exploration and implementation of technological advancements and developments. The objective is to mitigate costs and facilitate seamless integration within this setup.
Market Opportunities
Rising Technological Advances Which Helps in the Effective Treatment and Trend of Personalised Treatments
The Internet of Robotic (IOR) is a network of interconnected smart devices that have been integrated to enhance and optimize various processes. Within the IOR framework, a range of devices are utilized, including patient information systems, audio and video equipment, surgical lights, imaging devices, and other relevant technologies. These components work in tandem to facilitate improved outcomes and more efficient operations. The interconnected nature of these devices facilitates the seamless flow of information to medical professionals during surgical procedures, thereby enhancing coordination and collaboration. The utilization of this particular environment has been found to significantly enhance the safety and overall quality of surgical procedures, while also minimizing the extent of bodily harm incurred. By implementing an Integrated Operational Research (IOR) setup, medical practitioners can access comprehensive patient medical data, enabling the safe and accurate delivery of personalized medicines, which aligns with the emerging trend in healthcare.
Market Scope
Report Metric
Details
Market Size by 2031
USD XX Million/Billion
Market Size in 2023
USD XX Million/Billion
Market Size in 2022
USD XX Million/Billion
Historical Data
2019-2021
Base Year
2022
Forecast Period
2023-2031
Report Coverage
Revenue Forecast, Competitive Landscape, Growth Factors, Environment & Regulatory Landscape and Trends
Segments Covered

Segment by Type

Hardware
Software

Segment by Application

Hospital
Clinic

Geographies Covered

North America
Europe
APAC
Middle East and Africa
LATAM

Companies Profiles

Stryker
Karl Storz
Steris
Olympus Corporation
Image Stream Medical
Getinge (Maquet)
IntegriTech
Cook Medical
Eschmann Equipment
GE Healthcare
Johnson & Johnson
Koninklijke Philips
Skytron
Danaher
Barco
Canon Medical Systems
Merivaara
Doricon Medical Systems
Segmental Analysis
Segment by Type
An Integrated OR System's hardware consists of a number of connected devices and pieces of equipment that assist surgical procedures. Such as systems for controlling lighting and surgical lights, Advanced positioning capabilities operating tables, surgical monitors and displays for in-process visualization, medical image and video sharing and recording audiovisual systems, Ultrasound and other medical imaging technology for intraoperative guidance, Integrated communication systems, such as video conferencing and intercoms.
By offering cutting-edge features, data integration, and control, software plays a crucial part in an Integrated OR System. One type of software found in an Integrated OR System is Software for scheduling, allocating resources, and streamlining workflow in operating rooms integration and control software that synchronizes and connects various equipment and devices software for real-time surgical navigation and imaging during procedures software for managing and recording videos is used to record and store surgical footage. software for communication and collaboration allows the surgical team to work together seamlessly.
Segment by Application
The hospital is a specialized healthcare facility that provides comprehensive medical care and treatment for individuals with critical and complex medical conditions. The optimal therapeutic outcomes for these patients necessitate the provision of a highly conducive environment tailored to the specific nature of their ailment. The utilization of intraoperative radiology (IOR) has been found to be particularly advantageous within hospital settings, primarily due to the prevalence of emergency surgeries that often necessitate its application. The integration of IOR into surgical procedures serves to provide valuable assistance to medical professionals in effectively managing and executing these critical interventions. The utilization of the IOR (Interactive Operating Room) holds promise for medical professionals in terms of both training and simulation fidelity comparable to real-life surgical procedures. The utilization of IOR (Intelligent Operating Room) technology is widely prevalent within hospital settings, offering a multitude of benefits in terms of safety and efficacy.
Clinics serve as healthcare facilities that primarily cater to patients with less complex medical conditions. In recent years, there has been a growing recognition of the valuable role played by Interventional Oncology Resources (IOR) in the clinical setting. These resources have proven to be instrumental in facilitating safe and effective treatment modalities, while also providing an optimal treatment environment for patients. As a result, the utilization of IOR has gained significant popularity within clinics, owing to the numerous benefits they offer.
Regional Analysis
North America
According to research conducted by various healthcare agencies, North America has emerged as the dominant market for integrated operating rooms. This can be attributed to the fact that approximately half of the population in America is reported to be afflicted by at least one chronic disease. The market for IOR is being propelled by the escalating prevalence of chronic diseases in this particular region. In addition, it is worth noting that there has been a notable surge in the level of investment from prominent companies within the healthcare industry, particularly in relation to the IOR. This influx of investment is playing a significant role in fostering the growth of the healthcare market within this region.
Europe
Europe is positioned as the second largest market for integrated operating systems, following North America. This can be attributed to the growing investments made by leading companies in the region towards technological advancements and development. The increasing demand for minimalistic surgeries, coupled with stringent government regulations aimed at ensuring patient safety, is fueling the growth of the market in the European region. According to our analysis, Germany emerges as the dominant country in this region, followed by the United Kingdom, with the remaining European countries playing a significant role as well.
Asia-Pacific
The Asia-Pacific region exhibits a notable concentration of populations, which can be attributed to the concurrent trends of population growth and urbanization within the region. The Asia-Pacific region is currently experiencing a significant increase in its aging population, which has led to various health concerns. Factors such as the aging process, lifestyle choices, and unhealthy diets have contributed to the rise in diseases within this region. Consequently, governments and prominent companies have recognized the need to invest more in the healthcare sector, particularly in the context of the emerging market known as IOR. Notably, IOR has demonstrated the highest growth potential in the Asia-Pacific region, as projected during the forecast period.
South America
The countries within this particular region are increasingly recognizing the advantages associated with improved oil recovery (IOR) techniques. Consequently, prominent companies are actively allocating resources towards the advancement of IOR technologies. The market for improved oil recovery (IOR) in this particular region is exhibiting a steady growth trajectory.
Middle East and Africa
The healthcare sectors in this region exhibit a relatively lower level of advancement, primarily attributable to a lack of awareness among the population. The adoption of advanced technologies in the countries within this region has had a positive impact on the growth of the Indian Ocean Rim (IOR) market in this particular geographic area.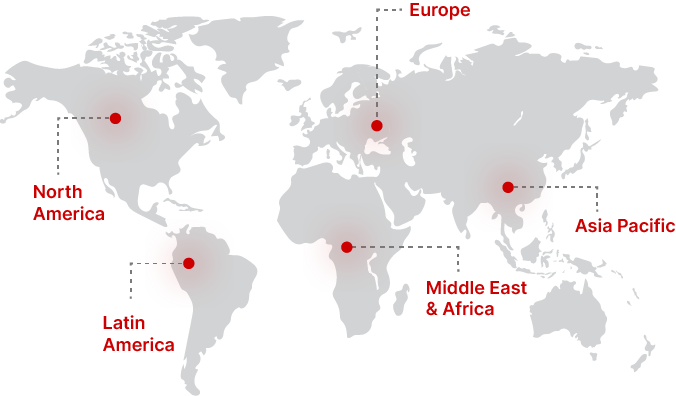 Regional Growth Insights
Download Free Sample
Key Players
Stryker
Steris
Olympus Corporation
Image Stream Medical
Getinge (Maquet)
IntegriTech
Cook Medical
Eschmann Equipment
GE Healthcare
Johnson & Johnson
Koninklijke Philips
Skytron
Danaher
Barco
Canon Medical Systems
Merivaara
Doricon Medical Systems
Recent Developments
1 April 2022 - Marubeni has entered into an agreement to make an investment alongside BNV as well as management shareholders in OPExPARK. This entity was jointly formed by BNV and DENSO. The purpose of this investment is to actively contribute to the digital transformation of operating rooms (ORs) and support the development of a surgical education platform for doctors.
22 March 2023 - Vuzix, a prominent provider of smart glasses and augmented reality (AR) technology solutions, has strategically collaborated with notable companies including Pixee Medical and Rods & Cones. This partnership aims to accelerate the deployment of Vuzix-powered solutions in the operating room (OR) domain.
Integrated Operating Room System Market Segmentations
Segment by Type
Segment by Application
Frequently Asked Questions