Market Overview
According to Reed Intelligence the Global IR Windows Market Size will approximately grow at a CAGR of 9.9% during the forecast period.
The infrared window is an inspection point that allows infrared radiation to transfer to the outside environment. This generic word is used to describe such an inspection point. Put another way, an infrared or IR window serves as a data collection point for a thermal camera. Every infrared window must satisfy the strength, rigidity, and environmental criteria of the specific apparatus it fits.
In addition, it must be compatible with the infrared equipment that will be utilized. There are also infrared windows that consist of nothing more than a housing with a hole in the middle and a cover that closes off the hole. The housing for the IR window will often have either a grill or an optic inside of it. IR windows can collect real-time data on full load conditions without having to open the panels, making the workplace safer for workers tasked with maintaining or repairing electrical apparatus.
Market Dynamics
Market Drivers
Better Data Management to Support Growth
During inspections, people working on electrical equipment use IR windows to see what they are looking at. They are a systematic approach to gathering data from various electrical devices. It produced exact and accurate statistics. The information that was provided related to the same target, same location, same angle, and same distance. The data obtained through IR windows have a high level of consistency. This consistency in the data leads to a better understanding of the trend in the data, which in turn leads to a better analysis of this data.
Better Controlling of Risk to Augment Growth
The use of IR windows helps eliminate risk in the industry wherever it can be done safely. This benefits a company since the potential for accidents and dangers is reduced before they even arise. This lowers the chance of being electrocuted or having a short-circuit accident. Additionally, it eliminates any potential financial danger. The time spent on inspections has been cut down because inspections now need numerous staff members to open and close the panels. It results in higher productivity levels and frees up additional time for the production process. Because of this, the size of the IR windows market share is anticipated to rise in the years to come.
Market Restraints
High Cost and Availability of Alternatives to Affect Demand
The demand for IR windows may be affected by many variables, regardless of the increasing adoption occurring across various industries. These include a high cost of production and installation and the possibility that the availability of lower and more economical options may be affected to some degree. To overcome the difficulty posed by costs, industries may shift towards more cost-friendly alternatives, ultimately affecting the market's growth.
Market Opportunities
Increased Demand For IR Windows
To increase demand, there is an immediate need to lower the number of injuries in manufacturing and other industrial settings. During their work, factory laborers are at risk of experiencing a variety of injuries and accidents on the job. When working on electrical equipment, the workplace is responsible for the deaths or injuries of thousands of people who work in the machines industry. They need to conduct monitoring of the machinery when it has been fully loaded and activated. To accomplish this, the panel must be opened to collect the data, exposing the employees to the electrical component. It is projected that the market for infrared windows will expand concurrently as the usage of IR windows becomes mandated in a variety of different industries all over the world. This creates an the IR windows market opportunity to expand globally.
Market Scope
Report Metric
Details
Market Size by 2031
USD XX Million/Billion
Market Size in 2023
USD XX Million/Billion
Market Size in 2022
USD XX Million/Billion
Historical Data
2019-2021
Base Year
2022
Forecast Period
2023-2031
Report Coverage
Revenue Forecast, Competitive Landscape, Growth Factors, Environment & Regulatory Landscape and Trends
Segments Covered

Segmentation by Type

Crystal Material
Polymer Material

Segmentation by Application

Industrial Use
Laboratory Use

Geographies Covered

North America
Europe
APAC
Middle East and Africa
LATAM

Companies Profiles

Fluke Corporation
FLIR Systems
IRISS
Thomasnet
CorDEX Instruments
Schneider Electric
Exiscan
Wintech Group
Sydor Optic
Grainger
Segmental Analysis
Segmentation By Type
In the past, infrared windows were always made of crystal lenses. This custom has been passed down through the generations and is still practiced in the modern manufacture of infrared crystal windows. Crystal installations of the current era are composed of Germanium, Zinc Selenide, Calcium Fluoride, and Sapphire. Crystal infrared windows absorb moisture and are notoriously brittle. They are highly effective in their use, although using them can sometimes be cumbersome. They examine higher voltage equipment both visually and thermally without affecting the equipment in any way. Crystals allow for comparatively uncomplicated visual checks to be carried out. These setups are suitable for use with any IR imager currently on the market.
In IR windows, various polymers are used that are transparent to infrared wavelength. Because they are resistant to mechanical stress, moisture, humidity, salt water, and a wide variety of acids and alkalis, polymer IR windows are an excellent choice for commercial and industrial use. Polyethylene (PE), Polypropylene (PP), Polyvinyl Chloride (PVC,Polycarbonate (PC) and Acrylic (PMMA) are a list of polymers that are widely used as IR windows. Each polymer has a different capacity and function. The formulation and processing of these polymer materials, in particular, might affect the infrared transparency of the materials. It is possible to improve or tailor these materials' infrared transmission qualities by using various additives, coatings, or manufacturing processes.
Segmentation By Application
IR windows are used in various industrial processes. Examining with an Infrared Camera, Windows is a type of Electrical Maintenance Safety Device that makes it possible to monitor and examine vital electrical assets more securely. These Electrical Maintenance Safety Devices should be integrated into an all-encompassing Condition-Based Maintenance System. The objective of an infrared (IR) window is to maintain the physical separation of two distinct environments while retaining the capacity to analyze the flow of energy between them. A viewpoint will be established by employing the infrared window, and pressure, temperature, and electromagnetic wavelength differences between the environments will be measured.
Using thermal imaging cameras to take non-contact temperature readings is made possible by IR windows. This allows the laboratory employees to monitor the distribution of heat and discover areas of equipment, insulation, or HVAC systems that waste energy. The overall effectiveness of the laboratory can be improved by implementing energy-saving measures, which can be accomplished by first locating problem locations with high heat or thermal loss. To prevent the contamination of delicate experiments or samples, laboratories typically have surroundings that can be regulated. The use of IR windows creates an airtight barrier, which enables non-contact measurements to be carried out without jeopardizing the reliability of the controlled environment. They are suitable for usage in sterile environments such as cleanrooms, biocontainment areas, and any other setting where it is essential to keep conditions sterile.
Regional Analysis
The Global IR Windows Market is segmented by region as North America, Europe, Asia Pacific, Latin America, and Middle East and Africa.
North America
Most IR windows are sold in North America, making it the continent's largest market. There are many IR window users among the region's businesses. The need for IR windows is expected to rise with the continued expansion of businesses in the region.
Europe
The growth of the Europe infrared windows is anticipated to observe an intermediate phase, with various efforts initiated by governments across the region by framing energy policies encouraging the movement towards altering clean energy solutions. The target of achieving the Sustainable Development Goals adopted by the United Nations (UN) is pushing the nations in the region to reduce the consumption of fossil fuels and work on producing alternative energy sources.
Asia-Pacific
Regarding the consumption of IR windows, the Asia Pacific region is second behind North America. There are a large number of manufacturing plants and industries located in the Asia Pacific region that make use of infrared (IR) windows. The Asia-Pacific region accounts for a significant chunk of the overall market share for IR windows.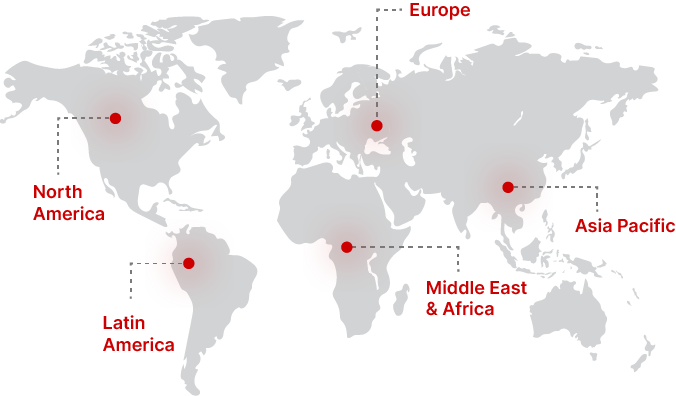 Regional Growth Insights
Download Free Sample
Key Players
FLIR Systems
IRISS
Thomasnet
CorDEX Instruments
Schneider Electric
Exiscan
Wintech Group
Sydor Optic
Grainger
Recent Developments
March 17, 2021- A well-known provider of optical components, Edmund Optics is consistently broadening the range of products it sells in response to consumer shifting preferences and evolving industry trends. Each month, new items are introduced to provide an even higher level of service to the industry. EO has created a one-stop shop for infrared (IR) windows by releasing new windows in various infrared (IR) materials. These materials include gallium arsenide, barium fluoride, cadmium telluride, thallium bromoiodide, lithium fluoride, and a chalcogenide material called AMTIR-1.
IR Windows Market Segmentations
Segmentation by Type
Crystal Material
Polymer Material
Segmentation by Application
Industrial Use
Laboratory Use
Frequently Asked Questions