Market Overview
According to Reed Intelligence the Jewelry Electroplating Chemical Market Size will approximately grow at a CAGR of 3.9% during the forecast period.
Jewelry electroplating is a very common technique that involves the application of a thin layer of metal onto the surface of another metal. This process is primarily used for decorative purposes. This technique enhances the appearance of jewelry items by providing a lustrous and durable finish while improving their resistance to tarnish and corrosion.
In this process, jewelry electroplating chemicals, such as electrolytes containing metal salts like gold chloride and silver nitrate dissolved in water, play a crucial role. These electrolytes, along with the use of acids and bases for pH adjustment, facilitate the formation of a thin layer of metals like gold, silver, rhodium, and palladium, adhering to the jewelry item.
Market Dynamics
Market Drivers
Improves the Durability and Protection of Jewelry
Electroplating is a technique jewelry makers use to achieve specific colors and finishes that may be more costly or challenging to attain using solid precious metals alone. It is also cost-saving; applying a thin layer of precious metal onto a base metal that is less expensive can greatly decrease the production cost of jewelry while preserving its appealing appearance.
Electroplating offers designers a wide range of options by allowing them to create various finishes, including matte, shiny, brushed, or textured. Hence, it helps protect the jewelry and increases its durability. Hence, many jewelers demand electroplating chemical leadings to increase the Jewelry Electroplating Chemical Market share.
Market Restraints
Quality Control Requires Skilled Operators
The electroplating process for jewelry involves the use of chemicals and the creation of waste, both of which can have a negative impact on the surrounding environment if they are not managed and disposed of properly. It can be difficult to achieve consistent and high-quality results while plating, which requires trained operators and routine equipment maintenance.
Compared to metals that have not been plated, plated metals have a greater resistance to wear and tear. On the other hand, it is essential to remember that the plated layer can eventually wear away, exposing the underlying metal that lies underneath. Hence, it can be challenging for Jewelry Electroplating Chemical Market to control quality.
Market Opportunities
Beneficial for Consumers with Sensitive Skin and Cost-Effective
Electroplating is a commonly employed technique in jewelry repair and restoration. It is used to restore worn or damaged pieces, returning them to their original appearance. This process ensures a seamless match with the rest of the item, resulting in a visually cohesive final product. Many people with sensitive skin may experience allergic reactions to certain base metals.
To minimize reactions, it is possible to plate base metals with hypoallergenic precious metals such as gold or rhodium. Also, many consumers are interested in the appearance of precious metal jewelry but may not be willing to commit financially to purchasing solid precious metals. Electroplating offers a cost-effective solution that maintains a high-quality appearance. Additionally, the use of jewelry electroplating chemicals is integral to this process, facilitating the deposition of the desired precious metals onto the base material, creating a durable and appealing surface.
Market Scope
Report Metric
Details
Market Size by 2031
USD XX Million/Billion
Market Size in 2023
USD XX Million/Billion
Market Size in 2022
USD XX Million/Billion
Historical Data
2019-2021
Base Year
2022
Forecast Period
2023-2031
Report Coverage
Revenue Forecast, Competitive Landscape, Growth Factors, Environment & Regulatory Landscape and Trends
Segments Covered

Segmentation By Type

Pretreatment Agent
Electroplating Additive
Post-treatment Agent

Segmentation By Application

Gold Plating
Silver Plating

Geographies Covered

North America
Europe
APAC
Middle East and Africa
LATAM

Companies Profiles

Atotech
MacDermid
Uyemura
TIB
DuBois
Yantai Zhaojin Kanfort Precious Metal
Segmental Analysis
Segmentation By Type
Pretreatment is an essential step in the electroplating process for jewelry items. It involves cleaning, degreasing, and activating the surface to ensure proper adhesion of the plated layer. Commonly used chemicals for pretreatment include alkaline cleaners, Acidic Cleaners, Electrocleaning Solutions, etc. These chemicals play a pivotal role in the Jewelry Electroplating Chemical Market, catering to the specific needs of ensuring surface preparation for successful electroplating.
Electroplating additives refer to chemicals that are incorporated into the electrolyte solution in order to regulate different aspects of the plating process. These additives play a crucial role in controlling factors such as plating thickness, color, brightness, and adhesion. Common additives used in electroplating include brighteners, levelers, and hardeners. The Jewelry Electroplating Chemical Market often emphasizes specialized additives tailored for creating unique finishes and protective coatings on various jewelry pieces.
Post-treatment is commonly carried out after electroplating to further improve the appearance, properties, and durability of the plated layer. Some of the post-treatment agents that may be used include passivation solutions, antique or patina solutions, sealers and protectants, and polishing compounds. These processes are integral in enhancing the final finish and are particularly vital in the Jewelry Electroplating Chemical Market.
Segmentation By Application
The Jewelry Electroplating Chemical Market plays a significant role in providing specialized electroplating additives tailored for the jewelry industry. The primary chemical utilized in gold plating is a solution known as gold electrolyte. The solution consists of gold salts, usually gold chloride, dissolved in water. When an electric current is applied, the gold ions in the solution are deposited onto the jewelry piece. The electrolyte solution is enhanced with different additives to regulate factors such as the color of the plated gold, the thickness of the layer, and the overall quality of the finish.
The primary ingredient used in silver plating is a solution known as a silver electrolyte. This solution typically consists of silver nitrate dissolved in water. Jewelry electroplating chemicals, including silver electrolytes, play a crucial role in this process. During the plating process, the silver ions in the solution are deposited onto the surface of the jewelry item, similar to how gold plating works.
Regional Analysis
North America (USA and Canada)
Hexavalent chromium is utilized in various applications such as textile dyes, wood preservation, anti-corrosion products, chromate conversion coatings, and other specialized uses. In North America, it became increasingly obvious over time that the use of hexavalent chromium for chrome plating posed significant health hazards.
It was specifically determined that exposure to hexavalent chromium in an occupational setting can lead to various health effects. These effects include eye irritation and damage, perforated eardrums, respiratory irritation, as well as kidney and liver damage. Consequently, the jewelry industry turned to the electroplating technique for coating, significantly boosting the demand in this region's chemical market, particularly for Jewelry Electroplating Chemical.
Europe (Germany, the U.K., France, Russia, Italy, and the Rest of Europe)
Numerous European countries have gained recognition for their significant impact on global fashion trends. Electroplating provides the ability to easily adjust to evolving fashion trends and establish innovative styles in jewelry design. There is also a smaller aspect of wedding-related demand that involves jewelry as women's property.
One important factor contributing to the significant demand for jewelry is the concept of women's property that a woman receives at the time of her marriage, serving as a form of security. Importantly, this property remains under her ownership and control. This includes jewelry gifted to the immediate family of the bride and groom, as well as jewelry that wedding guests purchase to wear themselves. Many people keep the jewelry for emergencies, which can be later used to exchange for money. This importance of jewelry for consumers lead to increased growth of Jewelry Electroplating Chemical Market in this region.
Asia-Pacific (China, Japan, South Korea, India, Southeast Asia, Rest of Asia-Pacific)
In Asia-Pacific, specifically India, which is the world's second-largest consumer of gold jewelry, has undergone significant changes in recent years as a result of shifting demographics. Weddings and festivals are one of the biggest reasons to continue the growth of gold jewelry in India. Specifically, bridal jewelry alone holds a market share of at least 48%. From kids to older generations, jewelry has become a regular part of their attire. This increasing trend of wearing jewelry as a regular accessory also contributes to the growth of this region's jewelry electroplating chemical market.
South America, Middle East, and Africa
South America boasts a wealth of Jewelry Electroplating Chemical, with strong market demand for handmade jewelry pieces. Electroplating is a cost-effective method used to produce aesthetically pleasing pieces that appeal to a diverse group of consumers. Africa is also known for its rich cultural diversity, which is reflected in the wide variety of jewelry styles found across the continent, and the Middle East boasts a robust luxury market that exhibits a distinct preference for handmade, high-quality jewelry pieces that display lavishness. Hence, these regions are also expected to grow during the forecasted period.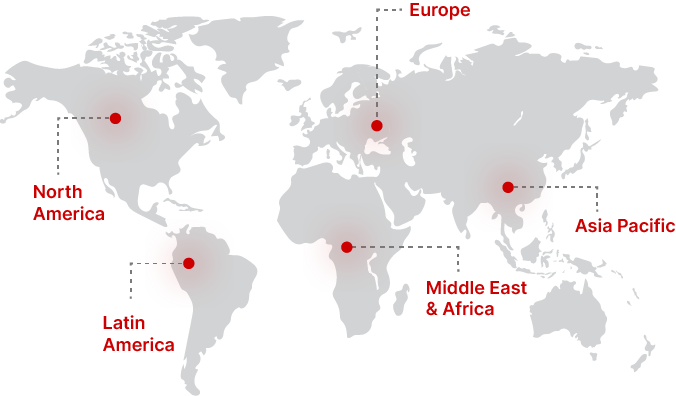 Regional Growth Insights
Download Free Sample
Key Players
Atotech
Uyemura
TIB
DuBois
Yantai Zhaojin Kanfort Precious Metal
Recent Developments
28 July 2023: MKS Instruments has recently announced the launch of the Atotech CMA Closed-Loop System, designed specifically for alkaline zinc nickel plating. This technology is certified by TÜV Rheinland. It allows for virtually wastewater-free operations while also minimizing waste generation and reducing carbon footprint.
Jewelry Electroplating Chemical Market Segmentations
Segmentation By Type
Pretreatment Agent
Electroplating Additive
Post-treatment Agent
Segmentation By Application
Gold Plating
Silver Plating
Frequently Asked Questions