Market Overview
The Global Laboratory Induction Melting Furnaces Market Size is expected to grow at a CAGR of approximately around 5.7% during the forecast period of 2023-2031.
The growth of the market is driven by the increasing demand for laboratory induction melting furnaces in the research and development sector, the rising demand for high-purity metals in the electronics and semiconductor industries, and the growing popularity of induction melting furnaces in the jewelry industry.
Laboratory furnaces are heating devices that are commonly used in industrial laboratories for different applications such as sterilizing, annealing, polymer treatment, evaporation, and solvent removal. Advancements in the features of laboratory furnaces are expected to boost the market across multiple industries. Increasing demand for laboratories in various industries such as oil & gas, chemical, and pharma is set to create high demand in the laboratory furnaces market during the forecast period.
Market Dynamics
Market Drivers
Growing Demand Of Robust And High Strength Metals In Construction, Automotive Etc. Sectors To Boost Market Growth
Certain sectors require metal inspection, analysis, and testing in order to guarantee the dependability and safety of their products. Businesses frequently rely on the findings of metal tests to determine the compatibility of materials and the quality of components, as well as to provide information on manufacturing, product failure, and questions concerning material selection. Customers rely upon Laboratory Testing Inc.'s Metal Testing and Metal Analysis services to deliver the test outcomes. The presence of high amount of one or more hazardous metals can be determined using a heavy metals panel.
Improving The Properties Of Current Metallic Materials And Developing Novel Product Lines
A number of out-of-furnace steel processing techniques have been developed recently, making it feasible to do away with some of the drawbacks of induction melting. One of them is the addition of rare earth metals (REM) to the steel in the bucket. Along with REM, further modifications to the steel in the ladle can enable further advancements in steel quality. REM is currently utilized extensively in the manufacture of steel due to its strong affinity for oxygen, sulfur, nitrogen, non-fe rrous metals, and other contaminants. Studies have been conducted to enhance the mechanical qualities of out-of-furnace steel processing technologies. The impact strength and contamination index of cold-resistant steel with non-metallic inclusions are affected by alkaline earth and rare earth master alloys.
Market Restraints
Geopolitical Factors And Environmental Constraints By The Regulatory Authorities Likely To Restrict The Market Growth
The Laboratory Induction Furnace Market is vulnerable to a lot of influences from the geopolitical sphere. For example, trade conflicts and sanctions can disrupt the supply chain for laboratory induction furnaces, resulting in higher pricing and shortages. Political unrest in countries where laboratory induction furnaces are made can cause supply chain disruptions and financial losses.
Examples of The Impact of Geopolitical Variables on The Laboratory Induction Furnace Market in Recent Years Include The Following
In 2022, the Russian invasion of Ukraine disrupted the global supply chain for laboratory induction furnaces. This was because Russia and Ukraine are major producers of the raw materials used to make these furnaces.
The global economy was hit hard by the turmoil generated by Russia's invasion of Ukraine and the subsequent economic sanctions and probable reprisal by Russia. Some developing economies are facing a crisis for Russian-produced metals, which are essential to the supply chains of contemporary manufacturing production, and have also been hit by uncertainty. Raw materials such as aluminum, nickel, palladium, and vanadium are included. The metal industry in the European region relies heavily on these regions for the raw material to be used in certain industries and, subsequently, for testing before being utilized.
A fluctuation in raw material prices due to geopolitical factors affects the cost structure and hence the revenue and profit of the industry. Hence, Laboratory Induction Furnace Market participants should monitor these trends and change their strategies accordingly.
Market Scope
Report Metric
Details
Market Size by 2031
USD XX Million/Billion
Market Size in 2023
USD XX Million/Billion
Market Size in 2022
USD XX Million/Billion
Historical Data
2019-2021
Base Year
2022
Forecast Period
2023-2031
Report Coverage
Revenue Forecast, Competitive Landscape, Growth Factors, Environment & Regulatory Landscape and Trends
Segments Covered

Segment by Type

Capacity: Below 10 kg
Capacity: 10-20kg
Capacity: Above 20kg

Segment by Application

School
Enterprise

Geographies Covered

North America
Europe
APAC
Middle East and Africa
LATAM

Companies Profiles

Inductotherm Group
OTTO Junker GmbH
ABP Induction Systems
ECM Technologies
ALD Vacuum Technologies
Electrotherm
ULVAC
Fuji Dempa
Induction Technology Corporation (ITC)
Taichiku
Amelt Corporation
Secowarwick
Lihua
PVA IVS GmbH
Segmental Analysis
Segment By Type
These furnaces are small and portable, making them ideal for use in research laboratories.
These furnaces are larger and more powerful than smaller furnaces, making them suitable for use in small-scale production environments.
These furnaces are the largest and most powerful type of laboratory induction melting furnace. They are typically used for research and development applications that require the melting of large quantities of material.
Segment By Application
CDOCAST Laboratory Vacuum Induction Melting Furnace is widely used in colleges, universities, and scientific research institutions to melt and prepare metal materials (such as stainless steel, nickel base alloy, copper, alloy steel, nickel-cobalt alloy, rare earth neodymium iron, etc.)
The use of induction melting furnaces always has great benefits in the metal industry. This is because induction heating has a high heating speed, which results in a high throughput. The precise temperature setting reduces energy consumption and unnecessary overheating is avoided.
Regional Analysis
The Global Laboratory Induction Melting Furnaces Market Analysis is segmented by region as North America, Europe, Asia Pacific, Latin America, and Middle East and Africa.
North America
North America produce 8.8 Mt of crude steel in 2022. The crude steel is majorly employed for variety of purposes like the construction automotive, defence industries. etc. before enhancing and testing their properties for the applicability in the specified sector. Similarly for metals like stainless steel, gold, tungsten, Platinum etc. Testing in research labs in undertaken to enhance test and modify the properties of these metals to be utilized in commercial sectors where robust task is the primary requirement. So there huge requirement of Laboratory Induction melting furnances in area such as steel plants, Automotive manufacturing units.
Europe
The metal industry is a pillar of the European economy and a major supplier to its machinery, automobile, and other leading sectors.
Europe is more focused on industrialization hence there is more demand for metal products such as steel, aluminum, iron etc. Laboratory furnaces are widely employed in manufacturing and science industry hence the growing demand of these furnace in educational sector can lead to increase in market share of laboratory induction melting furnace market in Europe.
Asia-Pacific
In Asia the rising demand for laboratory induction melting furnaces in the semiconductor, electronics, and medical sectors is credited to driving the expansion of this market. Hence Asia Pacific is expected to be the largest market for the laboratory induction melting furnace market during the forecast period of 2023-2031. China, being the largest market in Asia exhibits surge in demand of these furnaces which is driven by the industries such as electronics, metallurgy, automotive, aerospace etc. Chinese manufacturers often require laboratory induction melting furnaces for research, development, and quality control purposes.
South America
Industries with a substantial presence in South America include manufacturing, mining, automotive, and aerospace, all of which require laboratory induction melting furnaces for quality control, research, and development. The need for these furnaces in the region is driven by these industries. Furthermore, these furnaces are frequently needed by research facilities, academic institutions, and labs to carry out tests and investigations pertaining to material qualities and metallurgical R&D.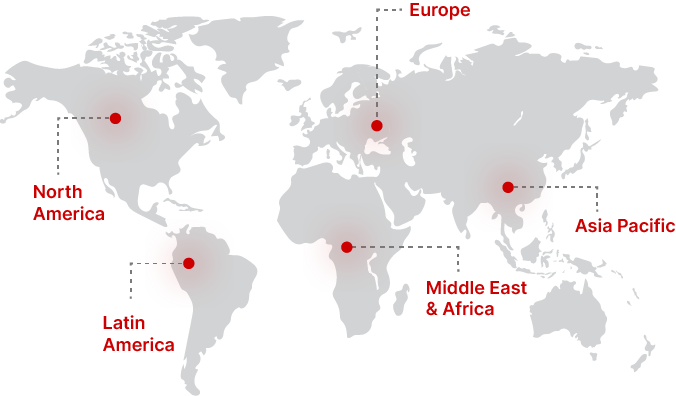 Regional Growth Insights
Download Free Sample
Key Players
OTTO Junker GmbH
ABP Induction Systems
ECM Technologies
ALD Vacuum Technologies
Electrotherm
ULVAC
Fuji Dempa
Induction Technology Corporation (ITC)
Taichiku
Amelt Corporation
Secowarwick
Lihua
PVA IVS GmbH
Laboratory Induction Melting Furnaces Market Segmentations
Segment by Type
Capacity: Below 10 kg
Capacity: 10-20kg
Capacity: Above 20kg
Segment by Application
Frequently Asked Questions