Market Overview
The global Long Handled Colinear Hoes Market Size is projected to register a CAGR of 5.6% during 2023-2031.
Colinear hoes have a single blade that extends from the handle and is used to weed and chop through the dirt. These instruments are often employed in bigger farm fields or garden plots where hand-held hoes might not be viable.
The need for long-handled colinear hoes is being propelled by causes like rising home and garden farming and gardening interest, as well as the growing popularity of organic farming and sustainable agricultural methods. Commercial farmers and landscapers that need to handle bigger garden beds and fields often use these instruments since they are reliable and effective.
The demand for effective and long-lasting tools for commercial agricultural and landscaping applications and rising interest in gardening and home agriculture are likely to propel the growth of the long-handled colinear hoes market globally at a modest rate over the forecast period.
Market Dynamics
Market Drivers
The Growing Trend Toward Organic and Sustainable Agriculture
The environmental effects of traditional agricultural methods, such as using pesticides and fertilizers, are causing consumers to become more worried. As a result, organic and sustainable agriculture which depends on natural controls to preserve soil fertility and manage pests is becoming increasingly popular. Colinear hoes with long handles are essential for organic and sustainable farming methods since they may be used to grow and weed without dangerous pesticides. By reducing the usage of artificial pesticides and fertilizers, which can be bad for the environment, these hoes assist farmers and gardeners in maintaining healthy soil.
Need for Efficient and Durable Tools in Commercial Agriculture and Landscaping
Commercial farmers and landscapers need reliable tools to manage larger garden beds and fields. Colinear hoes with long handles are popular among business customers since they can assist lower labor expenses and boost productivity. The requirement for regular replacements is diminished because these hoes are made to be utilized for longer periods. They are reliable tools for farmers and landscapers because they are made to withstand the demands of professional use. Commercial agriculture and landscaping enterprises are anticipated to increase their investment in these tools as the demand for organic and sustainable products rises to uphold their reputations as environmentally conscious organizations. This is anticipated to fuel the market for long-handled colinear hoes.
Market Restraints
Competition from Alternative Tools
One important aspect that could impede the growth of the global market for long-handled colinear hoes is competition from alternative equipment. Long-handled colinear hoes are a good tool for weeding and cultivating, but other instruments like cultivators and power tillers can do the same thing. Home gardeners frequently use cultivators because they are very simple to operate, reasonably priced, and capable of quickly tilling and aerating soil. Compared to utilizing a long-handled colinear hoe for longer periods, they are also less physically taxing. While long-handled colinear hoes are employed for bigger garden plots or commercial farming, power tillers are a more robust substitute. They have strong engines and can swiftly and effectively till and cultivate large tracts of land, which lowers labor expenses and saves time.
The hand-held hoe is another alternate piece of equipment that can be used for cultivating and weeding smaller garden areas. Compared to long-handled colinear hoes, they are more accessible and simpler.
Market Opportunity
Development of Specialized and Custom-made Tools
Colinear hoes with long handles are already specialized tools, but there may be ways to create even more specialized or unique tools for certain uses. For instance, hoes with various blade angles or widths might be created for various crops or soils. Tools manufactured specifically for commercial agriculture or landscaping purposes may also be created.
Market Scope
Report Metric
Details
Market Size by 2031
USD XX Million/Billion
Market Size in 2023
USD XX Million/Billion
Market Size in 2022
USD XX Million/Billion
Historical Data
2019-2021
Base Year
2022
Forecast Period
2023-2031
Report Coverage
Revenue Forecast, Competitive Landscape, Growth Factors, Environment & Regulatory Landscape and Trends
Segments Covered

By Type

Metal
Wood

By Application

Household
Commercial
Public

Geographies Covered

North America
Europe
APAC
Middle East and Africa
LATAM

Companies Profiles

Johnny's Selected Seeds
Lee Valley Tools
Terrateck
Glaser
Fiskars
Segmental Analysis
The global long-handled colinear hoes are segmented by Type and Application
Based on Type
The market is divided into Metal, Wood.
The metal type segment dominates the market for long-handled colinear hoes globally. Many farmers and gardeners favor long-handled colinear hoes made of metal, such as stainless steel, for their strength, resilience, and resistance to rust and corrosion. Compared to wood or other materials, metal hoes are also simpler to clean and maintain.
Another common variety of long-handled colinear hoes in the market is wood. Some farmers and gardeners like using wood hoes because they are portable, environmentally beneficial, and have a classic appearance. They are a preferred option for home gardeners and small-scale farmers since they are less expensive than metal hoes.
By Application
The market is divided into Household, Commercial, and Public.
Household users often use long-handled colinear hoes for small-scale gardening and landscaping tasks, and they may place a premium on price, ease of use, and durability.
Commercial users, like farmers and landscapers, frequently need longer-handled colinear hoes that are more durable and effective and can survive heavy use and diverse weather conditions. They also place a higher priority on accuracy, ergonomics, and durability.
Regional Analysis
The Global Long Handled Colinear Hoes Market is segmented by region as North America, Europe, Asia Pacific, Latin America, and Middle East and Africa.
Depending on the region, the market is analyzed in North America, Asia-Pacific, Europe, and LAMEA. Asia-Pacific dominates the market.
The Asia-Pacific is anticipated to be a sizable market for several reasons. In addition to the region's robust agriculture sector, gardening, and landscaping are also getting increasingly popular, fueling an increase in demand for equipment like long-handled colinear hoes. Furthermore, the area has a highly developed supply chain infrastructure and skilled manufacturing sector that can aid in developing and distributing these instruments.
North America is also considered a sizable market for long-handled colinear hoes. Due to the region's robust agricultural sector and the popularity of gardening, there is a rising need for gardening equipment like long-handled colinear hoes. Also, the area is home to a developed and well-established manufacturing sector that can support the manufacture and distribution of these products.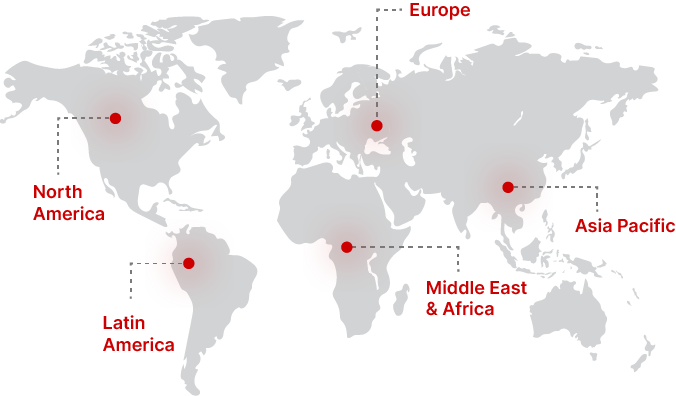 Regional Growth Insights
Download Free Sample
Key Players
The major players in the market are:
Johnny's Selected Seeds
Lee Valley Tools
Terrateck
Glaser
Fiskars
Recent Developments
In 2022, With a revolutionary ergonomic design that lessens stress on the user's back and shoulders, Fiskars Group has introduced a new line of lightweight shovels and spades. The Fiskars PowerGear2 line of tools has a unique gear system that boosts its leverage and power, making it simpler to dig and move earth and other materials.
Long Handled Colinear Hoes Market Segmentations
By Type
By Application
Household
Commercial
Public
Frequently Asked Questions