Market Overview
The global Luxury Kids' Down Jacket market size is projected to register a CAGR of 3.5% during the forecast period 2023-2031.
Waterproof and windproof fabrics, movable hoods, and reinforced seams are common features of luxury kids' down jackets. They come in various colors, sizes, and designs, making them a stylish option for parents who want their kids to look beautiful while remaining warm and cozy.
Department stores, specialized shops, and online shopping portals are just a few examples of offline and online retail channels that make up the global luxury kid 's-down jackets market. The market is being pushed by rising demand from affluent customers who place a premium on quality, usability, and style when buying clothing for their kids. As a result, there is intense competition in the market, and top brands and producers invest in product innovation, marketing, and branding to stand out from rivals and draw in customers.
Market Dynamics
Market Drivers
Growing demand for high-quality and functional children's clothing
The demand for upscale children's down coats is rising as parents grow more concerned with the caliber and usefulness of their kids' clothes. Parents are prepared to spend more on upscale apparel items that offer protection, warmth, and comfort, particularly during cold weather. Also, one major factor propelling the market for luxury kids' down jackets is the rising disposable income of rich consumers. The market for upscale children's down coats is growing as more people can purchase such things.
Raising awareness of the significance of ethical and sustainable production methods
Customers are looking for products that are created utilizing sustainable and ethical standards since they are becoming more concerned about the environmental impact of their purchases. Upscale kids' down jacket producers use eco-friendly production processes and materials to meet this demand. Consumers are becoming more mindful of the social impact of their purchases in addition to environmental issues. As a result, there is an increasing market for goods made by moral principles like respect for workers' rights and fair labor laws. Luxury kid's down jacket producers also meet this need by ensuring their goods are created in ethically-compliant facilities.
Market Restraints
Winter is typically the season with the most demand for expensive children's down jackets. Manufacturers may have to control inventory levels and modify production schedules to meet the variable demand, which might present issues. To move inventory during the off-season, manufacturers might also have to reduce prices, affecting their profitability. However, several upscale kids' down jacket producers are looking to diversify their product lines to include year-round wearables such as lightweight vests or jackets to lessen the negative effects of seasonal demand on their business.
Availability of alternative materials
While down insulation is renowned for its warmth and comfort, substitutes like synthetic insulation can offer comparable advantages at a lesser price. Consumers on a tight budget who may favor price over top quality are increasingly turning to these alternative materials. In response, several upscale kids' down jacket producers are creating models that combine down and synthetic insulation to balance warmth and cost. To stand out from competitors, manufacturers can use premium down that has been responsibly sourced. This may entice customers who value ethical and sustainable production methods.
Market Opportunity
Technical developments in materials and design
Using cutting-edge materials and design techniques, luxury kids' down jacket manufacturers may stand out and draw customers looking for distinctive, high-end products. Producers may use cutting-edge insulating materials like graphene or aerogel for better warmth and comfort. They could also use 3D printing to make products with unique shapes and sizes.
Market Scope
Report Metric
Details
Market Size by 2031
USD XX Million/Billion
Market Size in 2023
USD XX Million/Billion
Market Size in 2022
USD XX Million/Billion
Historical Data
2019-2021
Base Year
2022
Forecast Period
2023-2031
Report Coverage
Revenue Forecast, Competitive Landscape, Growth Factors, Environment & Regulatory Landscape and Trends
Segments Covered

By Type

Normal
Ultra-light

By Application

Boys
Girls

Geographies Covered

North America
Europe
APAC
Middle East and Africa
LATAM

Companies Profiles

Moncler
Canada Goose
The North Face
Moose Knuckles
Stone Island
Boss
Brunello Cucinelli
Woolrich
Ralph Lauren
Al Riders On The Storm
Fay
Segmental Analysis
The global luxury kids' down jacket market is segmented based on type, application, and region.
By Type
The market is sub-segmented as normal and ultralight.
Customers who emphasize warmth and comfort and may be willing to pay more for superior materials and craftsmanship may find that normal luxury kids' down jackets appeal to them. On the other hand, consumers who value mobility and adaptability and may be searching for a lightweight jacket that can be worn in several settings may find ultralight luxury kids' down coats to their liking.
By Application
The market is further bifurcated into girls and boys.
Luxury children's down jackets for girls have recently increased in popularity as more adults look to outfit their kids in deluxe, fashionable, and long-lasting gear. In response to this demand, producers of girls' luxury down jackets are providing a wide selection of solutions that suit various tastes and preferences.
The market for boys' luxury kids' down jackets offers a sizable opportunity for producers that can deliver high-quality goods that satisfy the needs and preferences of this sophisticated and powerful customer group. In this dynamic and fiercely competitive industry, producers can continue to develop and diversify their goods by keeping an eye on market trends and consumer preferences.
Regional Analysis
The Global Luxury Kids Down Jacket Market is segmented by region as North America, Europe, Asia Pacific, Latin America, and Middle East and Africa.
Depending on the region, the market is analyzed in North America, Asia-Pacific, Europe, and LAMEA. North America dominates the market.
North America is one of the main markets for luxury children's down jackets due to the region's harsh winters and high demand for stylish, high-quality winter clothing. The region's two largest markets, the United States and Canada, have a significant demand for upscale children's down coats from buyers who are prepared to shell out extra for quality and style. Canada Goose, Moncler, and The North Face are some of the well-known luxury clothing companies with operations in North America that are renowned for creating high-end, high-quality, fashionable, functional, and functional coats. When cold outside, these manufacturers frequently use high-end materials like fur and goose down to offer exceptional warmth and comfort.
Europe, which has a long history of luxury clothing and winter wear, is another important market for luxury kid's down jackets. Customers in this market appreciate traditional and timeless fashions and are fashion-conscious.
Some of the fastest-growing markets for luxury kid's down jackets are found in the Asia-Pacific region, supported by a rising middle class and spending power. Customers in this market prefer vivid and striking colors and may place more value on functionality and practicality.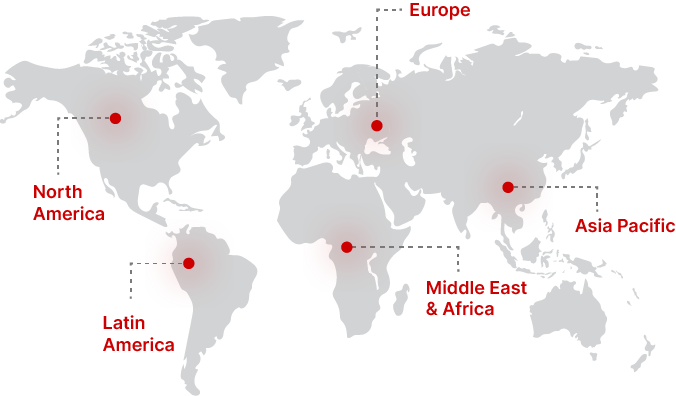 Regional Growth Insights
Download Free Sample
Key Players
The major players in the market are:
Moncler
Canada Goose
The North Face
Moose Knuckles
Stone Island
Boss
Brunello Cucinelli
Woolrich
Ralph Lauren
Al Riders On The Storm
Fay
Recent Developments
In October 2022, To create a brand-new concept shop in Chicago, Stone Island has joined up with Rem Koolhaas' OMA/AMO.
In January 2023, With a unique Cradle to Cradle Certified® gold cashmere sweater, Ralph Lauren reimagines timelessly luxurious fashion.
Luxury Kids Down Jacket Market Segmentations
By Type
By Application
Frequently Asked Questions