Market Overview
The Global Man-made Vascular Graft Market Size is projected to grow at a CAGR of approximately 8.2% over the analysis period.
A man-made vascular graft is an artificial device that is a tube-like structure used to repair diseased or blocked blood vessels. Vascular anastomosis is used to bypass a partial or complete obstruction in an artery by reconnecting blood vessels. By rerouting blood from one area of the body to another, this process enhances the blood flow. This tube graft is mainly used for cardiovascular surgery.
Vascular grafting is utilized to treat a variety of vascular complications, including coronary artery disease, pulmonary embolism, deep vein thrombosis, chronic venous insufficiency, and pediatric congenital cardiovascular defects. The risk factors for vascular diseases are diabetes, hypertension, obesity, alcohol consumption, and smoking. The growth of the vascular grafts market is driven by an increase in the number of hospitals, the aging population, and the development of vascular surgeries.
Market Dynamics
Market Drivers
Increase In Incidence of Various Vascular Diseases to Boost Market Growth
Due to the increasing number of patients with kidney diseases and end-stage renal failure and the availability of grafting procedures, the kidney failure segment is expected to experience the highest growth rate. Kidney Failure is treated via transplantation of a healthy kidney. This method utilizes vascular grafts. Using vascular grafts, the renal vessel is repaired during kidney transplantation. This major contribution of vascular graft devices in kidney repair mechanisms increases the market for man-made vascular grafts.
Rising Demand for Products the Technological Advancements
Multiple growth opportunities for the vascular market are anticipated to arise from the increasing demand for products incorporating technological advances. The development of next-generation tissue-engineered vascular implants to treat various vasculopathy is facilitated by technological progress. This method rationally addresses critical issues such as intimal hyperplasia, thrombosis, and constructive graft remodeling.
Market Restraints
Expensive Medical Treatment
The high cost associated with prosthetic grafts will restrain the global vascular graft market. In Western nations, coronary artery bypass graft surgery is extremely expensive. For example, the average cost of coronary artery bypass surgery in the United States is $40,000, which varies significantly by region and facility. This price is unaffordable for individuals of the lower and middle classes. Thus, the market for vascular grafts declines.
Complications Associated With Vascular Graft
Several complications are associated with prosthetic grafts, including the disruption of an infected anastomotic suture line due to rupture or pseudoaneurysm formation, thromboembolism, the possibility of reinfection due to vascular graft reconstruction, the spread of bacterial infection to other sites, and death. Due to this complication, the use of vascular grafts will decrease, which will have a negative effect on market expansion.
Market Opportunities
Companies Are Investing More In the Development of Vascular Graft Technology
Vascular graft market companies are investing more in technological advances to develop grafts, including vascular graft customization. For example, RelayPro, a recently introduced thoracic stent graft system by Terumo Aortic, is a low-profile device designed for patients with limited access vessels undergoing endovascular aortic repair (TEVAR). It offers physicians a variety of diameters, lengths, and proximal configurations. This substantial investment in technological advancements will expand the vascular graft market.
Market Scope
Report Metric
Details
Market Size by 2031
USD XX Million/Billion
Market Size in 2023
USD XX Million/Billion
Market Size in 2022
USD XX Million/Billion
Historical Data
2019-2021
Base Year
2022
Forecast Period
2023-2031
Report Coverage
Revenue Forecast, Competitive Landscape, Growth Factors, Environment & Regulatory Landscape and Trends
Segments Covered

Segmentation by Type

EPTFE Man-made Vascular Graft
Polyester Man-made Vascular Graft
PTFE Man-made Vascular Graft

Segmentation by Application

Coronary Artery Surgery
Cardiac Aneurysm
Vascular Occlusion

Geographies Covered

North America
Europe
APAC
Middle East and Africa
LATAM

Companies Profiles

Getinge
Bard PV
Terumo
L. Gore
JUNKEN MEDICAL
Braun
LeMaitre Vascular
Suokang
Chest Medical
Becton
Dickinson and Company
Segmental Analysis
Segmentation By Type
EPTFE Man-made Vascular Graft
Synthetic expanded polytetrafluoroethylene (ePTFE) grafts are frequently used for vascular repair and reconstruction but are susceptible to persistent bacterial infections.
Polyester Man-made Vascular Graft
Polyester grafts offer numerous advantages, including excellent biocompatibility, high tensile strength, and minimal thrombogenicity, as they are made from synthetic materials, such as Polyethylene Terephthalate (PET). This graft is suitable for various vascular treatments because it is durable and adaptable to individual patients' needs—using polyester grafts for various cardiovascular diseases and vascular bypass procedures.
PTFE Man-made Vascular Graft
Polytetrafluoroethylene graft is widely used in peripheral bypass procedures because this material interacts adequately with tissue and is extremely user-friendly. Various technological advancements or alterations to this raw material have also contributed to the expansion of this market segment.
Segmentation By Application
Coronary artery grafting is a medical procedure designed to enhance blood flow to the heart. It may be necessary when the coronary arteries, which deliver blood to the heart, are narrowed or blocked. Several strategies to restore blood flow to the heart have been investigated in response to the worldwide increase in coronary revascularizations. Bypassing the atherosclerotic coronary arteries with autologous grafts, synthetic prostheses, and tissue-engineered vascular grafts is still being evaluated in pursuit of a readily available vascular graft with clinically acceptable results.
The cardiac aneurysm segment is due to the rising prevalence of high blood pressure, increased cholesterol levels, a sedentary lifestyle, and a growing senior population—additionally, advanced tissue-engineered grafts used in congenital cardiac surgery foster growth. The increasing incidences of organ transplant failure and cardiovascular diseases have increased the adoption of vascular implants, increasing the demand for cardiac aneurysm products.
Due to the rising prevalence of vascular occlusion disease and the availability of grafting procedures, the vascular occlusion segment is anticipated to expand at the fastest rate during the forecast period. In addition, treating vascular occlusion with synthetic grafts such as polytetrafluoroethylene (PTFE) is anticipated to drive market growth over the forecast period.
Regional Analysis
The Global Man-made Vascular Graft Market is segmented by region as North America, Europe, Asia Pacific, Latin America, and Middle East and Africa.
North America
North America held the largest market for vascular graft devices due to the rising health awareness and availability of healthcare facilities for cardiovascular treatment in the region. Also, the availability of financing policies and the adoption of advanced technological procedures are impelling market growth. Furthermore, using biometric instruments to diagnose the disease and technological development accurately and discoveries of tissue-engineered products drive the growth of biomaterials vascular graft.
Europe
During the forecast period, the market for vascular grafts in Europe is projected to expand steadily. Due to the prevalence of heart disease in the region, there is a high demand for vascular treatments and operations. The utilization of vascular grafts has increased in Europe due to technological advances and enhancements to the healthcare infrastructure. The industry is also expanding swiftly due to government initiatives and rising healthcare costs.
Asia-Pacific
The increase in cardiovascular disease patients significantly burdens the Asia-Pacific region. In addition, the population suffering from chronic kidney disease, cardiac disease in its final stages, diabetes, etc., is expected to fuel market growth. In addition, cardiac disorders that result in untimely fatalities are anticipated to stimulate the vascular graft market.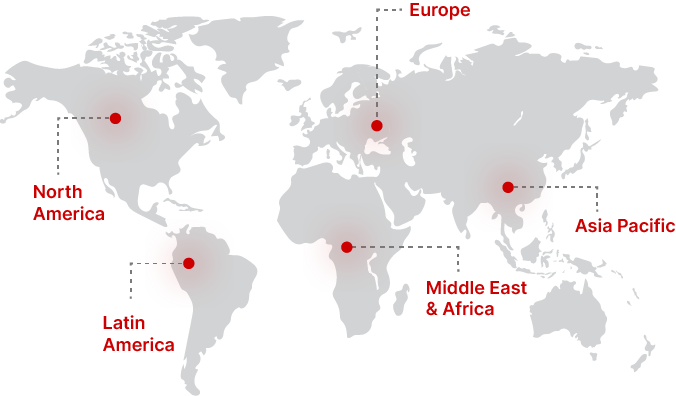 Regional Growth Insights
Download Free Sample
Key Players
Bard PV
Terumo
L. Gore
JUNKEN MEDICAL
Braun
LeMaitre Vascular
Suokang
Chest Medical
Becton
Dickinson and Company
Recent Developments
September 2021- PATHER is a global surgical graft study launched by Terume Aortic. The study will compare knitted and woven surgical grafts.
March 2021- The US Food and Drug Administration has granted Vascular Grafts Solutions (VGS) Ltd. marketing approval for the VIOLA, a new device for clampless proximal anastomosis in coronary artery bypass grafting (CABG).
August 2022- W. L. Gore & Associates, a global material science corporation committed to transforming industries and enhancing lives, has acquired InnAVasc Medical, a privately held medical technology company.InnAVasc Medical is committed to augmenting the quality of care for end-stage renal disease patients who receive dialysis through graft circuits.
Man-made Vascular Graft Market Segmentations
Segmentation by Type
EPTFE Man-made Vascular Graft
Polyester Man-made Vascular Graft
PTFE Man-made Vascular Graft
Segmentation by Application
Coronary Artery Surgery
Cardiac Aneurysm
Vascular Occlusion
Frequently Asked Questions