Market Overview
According to Reed Intelligence the Global Miniature Cable Market Size will approximately grow at a CAGR of 5.3% during the forecast period.
A cable with reduced dimensions compared to conventional electrical lines is commonly referred to as a miniature cable. The utilization of this type of wire is prevalent in the electronics industry and other compact devices due to its space-saving characteristics and energy efficiency. In addition, it is worth noting that miniature cords exhibit a higher degree of flexibility compared to standard wires. This enhanced flexibility allows for easier manipulation and installation, particularly in confined or restricted spaces. The burgeoning market for miniature cables is being propelled by the escalating demand for smaller cable solutions in various consumer goods, including medical devices, automobiles, airplanes, and other consumer products. The expansion of the micro cable industry can be attributed to the increasing demand for high-speed data transfer and the growing adoption of new technologies by individuals.
Market Dynamics
Miniature Cable Market Drivers
Increasing Demand Of Miniature Electronic Products With More Efficiency
The surge in demand for miniature cable solutions can be attributed to the growing need for compact electronic devices. Miniature cables find extensive application across a diverse array of electronic devices, encompassing smartphones, tablets, laptops, and wearables. The surge in consumer demand for these electronic devices has resulted in a corresponding increase in the demand for miniature cables. Miniature cables have gained significant traction in the realm of miniaturized electronic devices due to their inherent characteristics of being small in size and lightweight. These cables offer a compelling solution for the ever-increasing demand for compact and portable electronic devices. By virtue of their diminutive dimensions and reduced weight, miniature cables enable seamless integration within the limited space constraints of miniaturized electronic devices, without compromising on performance or functionality. This makes them an ideal choice for various applications, ranging from wearable technology to medical devices, where size and weight reduction are paramount. Additionally, it is worth noting that these components possess a low profile characteristic, thereby rendering them inconspicuous within devices featuring a compact form factor. Moreover, it is worth noting that miniature cables exhibit a desirable characteristic of flexibility, rendering them highly suitable for integration into devices featuring intricate geometries.
Increasing Demand For The Miniature Cables In Different Industries
There is the surging growth in the industries such as medical electronics and other industries. The demand is because these cables are flexible and efficient, these factors are driving the increasing demand for miniature cables. These cables are very useful as they are small, flexible and are used in various applications which gives most efficacy. These cables are used in the transmission of data and other things which needs miniature devices for different uses is driving the growth of this market.
Miniature Cable Market Restraints
Technological Issues For Different Applications
Miniature cables are frequently fabricated utilizing diminutive wires and connectors, thereby presenting a heightened level of complexity in the manufacturing process. The necessity for precise manufacturing of wires and connectors arises from the imperative to adhere to the specified specifications. In the event that the wires or connectors have not been fabricated to the required standards, it is plausible that the cable's ability to efficiently transmit data or power may be compromised. Miniature cables are frequently employed in demanding settings, including but not limited to medical devices and industrial equipment, due to their ability to withstand harsh environmental conditions. The cables under consideration must possess the capability to endure and withstand the demanding conditions associated with usage, including but not limited to vibrations, elevated temperatures, and extreme cold temperatures. In the event that the cables are unable to endure such conditions, there is a possibility of premature failure. Miniature cables find frequent utilization in scenarios necessitating protection against interference, particularly in the realm of wireless communications. The primary objective in the design of these cables is to mitigate interference, thereby ensuring the seamless transmission of data or power without any discernible errors.
Miniature Cable Market Opportunities
Increasing Growth In The Automation And Robotics And New Developments In Medical Devices:
The utilization of automation and robotics is experiencing a notable surge in popularity across diverse industries. In various applications, miniature cables serve the purpose of establishing connections between sensors, actuators, and other devices. The utilization of miniature cables has become increasingly prevalent across various medical devices, including but not limited to pacemakers, insulin pumps, and MRI machines. The aforementioned cables serve the purpose of facilitating the transmission of data between the electronic device and the physiological entity of the patient.
Market Scope
Report Metric
Details
Market Size by 2031
USD XX Million/Billion
Market Size in 2023
USD XX Million/Billion
Market Size in 2022
USD XX Million/Billion
Historical Data
2019-2021
Base Year
2022
Forecast Period
2023-2031
Report Coverage
Revenue Forecast, Competitive Landscape, Growth Factors, Environment & Regulatory Landscape and Trends
Segments Covered

Segment by Type

32 AWG
34 AWG
36 AWG

Segment by Application

Medical Instruments
Automotive Controls
Aircraft Controls
Consumer Goods

Geographies Covered

North America
Europe
APAC
Middle East and Africa
LATAM

Companies Profiles

Loos & Co.
Daburn
Bergen Cable
LEONI
Mogami
Micron Meters
Jersey Strand and Cable
Axon' Cable
HHB Communications
Segmental Analysis
Segment by Type
According to established industry standards, it is widely recognized that the commonly accepted gauge for small-scale wires is 32 AWG. The cable in question, often denoted as a mini cable or micro cable, is characterized by its smaller cross-sectional area compared to cables of 22 AWG and 18 AWG. The observed wires exhibit a comparatively elevated density, rendering them lighter in weight, while also possessing enhanced flexibility owing to their diminutive dimensions. The compact nature of these devices renders them highly suitable for scenarios characterized by limited installation space, such as handheld devices. Additionally, they excel in situations necessitating the transmission of substantial current loads.
In contrast to the commonly employed 22-28 AWG wire within cable applications, the 34 AWG wire exhibits a notably slender profile and possesses a reduced cross-sectional area. The numerical value denotes the gauge of the wire, which is a measure of its thickness. According to research findings, there exists an inverse relationship between the quality of wires used for establishing connections such as USB, Ethernet, and HDMI, and the numerical value associated with them. The enhanced maneuverability of thinner lines facilitates their flexibility, rendering them more amenable to bending and accommodating confined spaces.
The miniature cable 36 AWG is a versatile type of cable that finds extensive applications across various industries. The product under consideration is a compact and lightweight wire, designed with user-friendliness in mind. Its installation and operation processes are straightforward and hassle-free. The utilization of this particular option is widely favored across a diverse range of projects, encompassing computer networking, home theater, and automotive applications. This preference stems from its ability to effectively address the constraints of limited space, while simultaneously prioritizing weight reduction and flexibility as key factors. Furthermore, it is worth noting that the product in question is priced at a highly competitive rate, making it an attractive option for cost-conscious consumers.
Segment by Application
Miniature cables find extensive application across various medical instruments, encompassing endoscopes, surgical robots, and pacemakers. The transmission of electrical signals as well as information within the device and the operator is facilitated by these components, making them indispensable in this context.
Miniature cables find extensive application in the automotive industry, specifically in the realm of automotive controls. These controls encompass a range of functionalities such as power windows, seats, and mirrors. The transmission of electrical signals and data in the control unit as well as the actuator is facilitated by these components, which are deemed essential in this context.
Cables play a crucial role in facilitating the operation of various aircraft controls, encompassing flight controls, landing gear controls, as well as miniature and engine controls. The transmission of electrical signals and data between the control unit and the actuator is facilitated by these components, which are considered vital in this context.
Consumer products, such as laptops, tablets, and smartphones, commonly incorporate miniature cords within their design. The utilization of electrical signals and data transmission and reception is a fundamental requirement for the proper functioning of various devices, including gadgets, chargers, and other tools.
Regional Analysis
North America (United States, Canada and Mexico)
The demand for small cable sales in North America is notably high, primarily driven by various industries such as telecommunications, electronics, healthcare, automotive, aerospace, and aviation. The expansion of the micro cable industry can be attributed to several key factors within the region. Firstly, the presence of a robust infrastructure has provided a solid foundation for the industry's growth. This infrastructure includes well-developed transportation networks, reliable power supply, and efficient logistics systems, all of which contribute to the smooth functioning of micro cable manufacturing and distribution processes. Furthermore, recent technical advancements have played a significant role in driving the expansion of the micro cable industry. Innovations in cable manufacturing techniques, such as the development of smaller and more efficient connectors, have allowed for the production of high-quality micro cables that meet the increasing demands of various electronic products. These advancements have not only enhanced the performance and reliability of micro cables. the United States and Canada emerge as the primary drivers of market growth. The electronics and telecommunications industries are characterized by substantial investments in innovation and research, as well as a significant presence of prominent manufacturers.
Europe (Germany, UK, France, Italy, Russia and Spain etc.)
The European market exhibits significant potential for the adoption and utilization of small-scale cables. The market exhibits a notable dependence on key sectors such as automotive, aerospace, telecommunications, and industrial automation. The demand for high-quality micro cables is driven by the region's rigorous safety and quality standards. Prominent participants in the European market encompass Germany, the United Kingdom, France, and Italy. The region under consideration exhibits a notable presence of robust telecommunications, electronic, and automotive infrastructure.
Asia-Pacific (China, Japan, Korea, India, Australia and Southeast Asia etc.)
The Asia-Pacific market for small cables is experiencing rapid growth due to the expansion of various sectors including manufacturing, consumer electronics, automobile, telecommunications, and automotive. The primary markets within the region encompass China, Japan, South Korea, and India, owing to their substantial customer segments and proficient manufacturing capabilities. The rapid expansion of the consumer electronics sector and increased investment in infrastructure development have resulted in a significant surge in demand for micro cables within the region.
Middle East & Africa (South Africa, UAE and Saudi Arabia etc.)
The small cable industry in the Middle East and Africa region is primarily propelled by key sectors such as oil and gas, telecommunications, construction, and infrastructure development. The region's strategic focus on economic diversification and substantial investments in infrastructure improvement projects have paved the way for the emergence of promising new markets. The nations in the region, namely South Africa, Saudi Arabia, and the United Arab Emirates, exhibit a notable surge in demand for contemporary telecommunications infrastructure. This heightened demand can be attributed to the rapid expansion of their respective industrial sectors.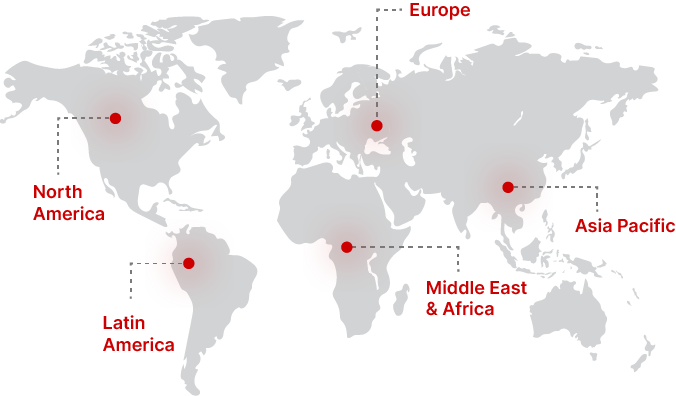 Regional Growth Insights
Download Free Sample
Key Players
Loos & Co.
Daburn
LEONI
Mogami
Micron Meters
Jersey Strand and Cable
Axon' Cable
HHB Communications
Miniature Cable Market Segmentations
Segment by Type
Segment by Application
Medical Instruments
Automotive Controls
Aircraft Controls
Consumer Goods
Frequently Asked Questions