Market Overview
The Global Mining Tailings Management Market Size is projected to register a CAGR of approximately 5.3% during the forecast period 2023-2031.
The mining procedure frequently generates tailings. Typically, they are produced by crushing, grinding, and processing mined ore to separate the valuable minerals and other concentrate products. The remaining material, after concentrating, is known as tailings. Due to the nature of ore separation procedures, tailings are typically transported as a slurry of fine mineral particles and water. Still, they can also be dewatered and transported using standard earth-moving equipment. The tailings are then deposited in a tailings facility, a specially designed storage. Mining waste management refers to the processes to ensure that mining waste is disposed of and stored properly. If tailings are not managed responsibly, they have the potential to provide dangers to human health and safety, as well as to the environment, infrastructure, and mining firms. It is necessary to practice responsible tailings management to minimize and control these dangers.
Market Dynamics
Market Drivers
High Awareness Regarding Environment Safety
The increasing environmental consciousness among processors is driving the rapid expansion of the business. The rise in the number of people living in the world has resulted in a considerable rise in the demand for various metals and minerals, leading to increased mining activities. This, in turn, is increasing the demand for mining tailing management solutions to prevent the negative consequences that are being caused to the environment. The management of waste from mining operations encourages environmentally responsible recycling as well as the ethical buying of metals.
Market Restraints
Insufficient Effective Waste Management Procedures
Most mining-related environmental damage results from faulty leaching and acid mine drainage control methods. The effluent from mine waste overburden dumps could affect local water supplies. Despite the availability of many recycling methods, the vast majority of mine waste is still stored in facilities. The long-term storage of mining assets is becoming an important consideration for mine closures in the modern era. Therefore, this aspect may be a threat to the expansion of the market for mining waste management.
Market Opportunities
Use of Advanced Co-Disposal Methods
Several companies, including yours, are using the co-disposal strategy to manage mine waste and properly give prospects for market expansion. Utilizing this technique, waste stones and fine tailings are mixed before being disposed of all at once. This technique contributes to the maintenance of the physical and chemical stability of the mining wastes and the achievement of the highest possible level of refinement. Co-management systems offer many benefits that cannot be found in more traditional waste disposal methods. This advanced technology will increase the mining tailing management market.
Market Scope
Report Metric
Details
Market Size by 2031
USD XX Million/Billion
Market Size in 2023
USD XX Million/Billion
Market Size in 2022
USD XX Million/Billion
Historical Data
2019-2021
Base Year
2022
Forecast Period
2023-2031
Report Coverage
Revenue Forecast, Competitive Landscape, Growth Factors, Environment & Regulatory Landscape and Trends
Segments Covered

Segment by Type

Dry Stacking
Underground Storage

Segment by Application

Metal Mineral
Non-Metallic Mineral

Geographies Covered

North America
Europe
APAC
Middle East and Africa
LATAM

Companies Profiles

BHP Group
Rio Tinto
Vale
Glencore
Anglo American
Antofagasta
China Shenhua Energy.
MMC Norilsk Nickel
Teck
Cleanaway Waste Management
Newmont Corporation
Tetra Tech
Segmental Analysis
Segment by Type
Dry stacking is the most environmentally friendly technique for storing filtered tailings — the silty, sandy material remaining after extracting metals. In the dry stack technique, sediments are deposited, compacted in a mound, and reclaimed with native soil and vegetation. There is no need for a dam to hold them in place, no risk of dam failure, and no issues with long-term storage. Dry stacking of filtered sediments eliminates the need for a dam, rendering dam failure impossible. The filtered water is used again within the processing facility. On a liner, stacked sediments will be recovered with native soil and vegetation.
Tailings can be stored underground in previously dug cavities. Typically, the tailings are combined with a binder, typically cement, and then poured underground to fill voids and support an underground mine. Because the tailings are kept beneath, there is no chance of surface disturbance. This is more environmentally friendly since no land must be used for a surface tailings storage location. The filling can reduce risks of flooding and dust generation, visual effects, surface water course contamination, and other issues related to tailings facility failure.
Segment by Application
Metals and minerals are crucial to modern life and society's economic and social progress. Continuous mineral resource exploitation has produced a significant amount of trash, which significantly negatively influences the environment. By incorporating sustainable development goals into its activities, the mining sector may better contribute to attaining sustainable development. Metallic minerals are minerals composed of at least one metal. Iron, copper, silver, bauxite, manganese, etc., are typically found as mineral deposits and are excellent heat and electrical conductors. Solid-liquid separation, dewatering, physical and chemical stabilization, neutralization, heavy metal removal, bioremediation, monitoring management, etc., are all utilized to manage mining metal tailings.
Non-metallic minerals are a distinct class of chemical elements that cannot produce a new substance when fused. Non-metallic minerals include sand, gravel, limestone, clay, and marble. These materials lack metallic characteristics such as excellent electrical and thermal conductivity, luster, tensile strength, and malleability; however, they are indispensable to numerous industries. Physical treatment is a method for disposing of non-metallic materials without a chemical reaction. This method is used for mining tailing management. The disposable method depends upon the non-metal mineral type, composition, etc. Recycling and reusing, landfilling, subterranean disposal, additional treatment, remediation, etc., are common practices for managing non-metal mining tailings.
Regional Analysis
North America
It is anticipated that North America will experience significant expansion due to large-scale mining activities in nations such as the United States and Canada, which will increase the output of waste. The need for battery metals like nickel, cobalt, and lithium, in addition to the strong demand for gold and the basic metals copper and zinc, were the primary driving forces behind the expansion of mining operations.
Europe
The extraction and supply of minerals play an important part in the European economy and society, just as they have done for thousands of years. This is because Europe is blessed with a wealth of natural resources. The various EU countries each have their unique approaches to waste management. The European Union (EU) has set a goal to encourage product recycling and reduce waste wherever it can. If this cannot be accomplished, recycling is prioritized before turning garbage into an energy source. As a result, European governments are increasing the procedure by which they manage mining tailings.
Asia-Pacific
Asia-Pacific currently has the largest proportion of both market revenue and market share, and it is expected that this region's dominance will only grow during the time covered by the forecast. The expansion of this region's market can be linked to the increased demand for minerals and metals and the expansion of various end-use sectors within the region, including the electrical, automotive, construction, power, and energy industries.
Latin America
The mining and processing of essential minerals have a great deal of potential for growth in Latin America, and the region may be able to make a significant contribution to the maintenance of a sustainable supply of the minerals necessary for global energy transitions. The mining sector is the most established and successful in Latin America. So the demand for mining tailing management in Latin America will rise.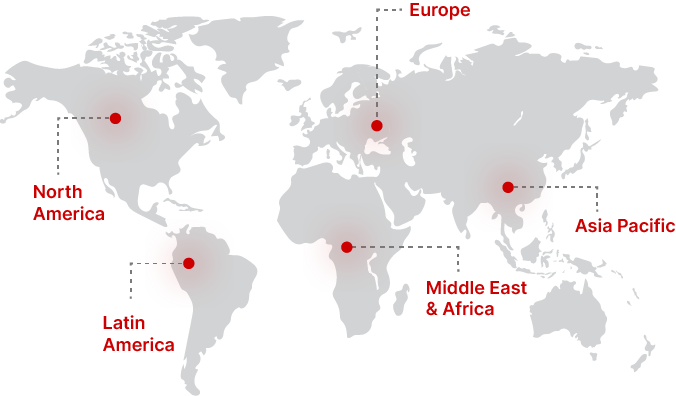 Regional Growth Insights
Download Free Sample
Key Players
Rio Tinto
Vale
Glencore
Anglo American
Antofagasta
China Shenhua Energy.
MMC Norilsk Nickel
Teck
Cleanaway Waste Management
Newmont Corporation
Tetra Tech
Recent Developments
May 2020 - The manufacturing plants of Golder Associates Inc. in Birmingham (Alabama), Pensacola (Florida), and Chattanooga (Tennessee) will all be expanding. The company's growth strives better to serve its clients in the mining and manufacturing sectors.
Mining Tailings Management Market Segmentations
Segment by Type
Dry Stacking
Underground Storage
Segment by Application
Metal Mineral
Non-Metallic Mineral
Frequently Asked Questions