Market Overview
The Global Mining Ventilation Fans Market size is slated to grow substantially at a CAGR of approximately 4.3% during forecast period.
Mining ventilation is defined as a combined system of shafting, ducting, and a well-designed combination of fans. Mine ventilation is crucial and a basic need for the mining industry. The mining ventilation fans are used to supply adequate oxygen to the workforce and also to dilute and exhaust the hazardous gasses present in the underground mine. Improper underground ventilation creates health problems in human resources. The efficiency of working is reduced, and the frequency of accidents increases.
The major factors boosting the global market demand are the growing need for improved and quality airflow in mines, the rise in infrastructure development projects, and increasing technological developments. Mines can be ventilated solely using primary fans or in combination with booster fans. A Booster Fan is a large underground fan installed in series with the main surface fan and is used to boost the air pressure of the ventilation passing through the air ducts. High operational costs of mine ventilation systems and depletion of natural resources impede the market's growth.
Market Dynamics
Market Drivers
The Growing Need for Improved and Quality Airflow In Mines
Gases that are poisonous or might ignite can be removed and diluted via ventilation. Additionally, it is essential for controlling the mine's internal temperature. Underground mines may be either cold or extremely hot, quickly dehydrating a person by causing them to sweat profusely. It's not just humans that are negatively affected by becoming sluggish in extreme heat or cold. Machines can overheat, freeze, or stop working in harsh environments. Even the support structure of the mine can become compromised in these conditions, leading to warping and collapse.
Market Restraints
High Operating and Maintenance Costs of The Ventilation System
Mine ventilator system includes many different components. The operated components are expensive, and routine maintenance can restrain the growth to a certain extent over the period. Every component is important for ventilation; it cannot be neglected and incurs cost. Routine maintenance of the components ensures workers' safety inside the mine.
Market Opportunities
Technological Advancements
The operating fans can be replaced by fans with advanced features. By reducing the size of the fans and replacing the components with advanced technology, it can be cheaper in cost and utilized in compact mine sections.
Market Scope
Report Metric
Details
Market Size by 2031
USD XX Million/Billion
Market Size in 2023
USD XX Million/Billion
Market Size in 2022
USD XX Million/Billion
Historical Data
2019-2021
Base Year
2022
Forecast Period
2023-2031
Report Coverage
Revenue Forecast, Competitive Landscape, Growth Factors, Environment & Regulatory Landscape and Trends
Segments Covered

Segment by Type

Jet Fans
Axial Flow Fans

Segment by Application

Coal Mining
Gold Mine
Zinc Mine

Geographies Covered

North America
Europe
APAC
Middle East and Africa
LATAM

Companies Profiles

Systemair
Jindun
ShangFeng
Kruger Ventilation
TLT-Turbo GmbH
Zhonglian Wind
NanFeng
Yilida
WITT & SOHN
Fläkt Woods
Howden
Segmental Analysis
Segment By Type
A jet fan blows air at high speed from a discharge nozzle, draws in the surrounding air to make air currents, and transports or mixes the air to conduct even air conditioning or ventilation. Jet fans can be easily installed and enable lower initial costs and running costs.
An axial fan causes gas to flow through it in an axial direction, parallel to the shaft about which the blades rotate. The flow is axial at entry and exit. The fan is designed to produce a pressure difference, and hence force, to cause a flow through the fan.
Segment By Application
Coal mining is the process of extracting coal from underground or open-pit mines. It involves the removal of coal deposits from the Earth's surface, which are then processed for various uses, such as electricity generation and industrial manufacturing. Coal is a fossil fuel widely used for its energy content and is a significant global resource.
A gold mine is a location where gold deposits are found and extracted through mining operations. It typically involves digging and extracting gold-bearing ore from the Earth's crust. The ore is then processed to separate and refine the gold, which is a valuable precious metal used for various purposes, including jewelry and investment.
Zinc mining is the process by which mineral forms of the metal zinc are extracted from the earth through mining. A zinc mine is a mine that produces zinc minerals in an ore as its primary product.
Regional Analysis
The Global Mining Ventilation Fans Market is segmented by region as North America, Europe, Asia Pacific, Latin America, and Middle East and Africa.
North America
North America has a continental climate. This means the climate is generally dry, with cold winters and hot summers. However, Mining is a sector that is particularly vulnerable to climate change. Changing climatic conditions will have direct (operational and performance-based) and indirect (securing of supplies and rising energy costs) impacts on the mining sector, due to which major companies are investing in good ventilation fans. This increasing demand for ventilation fans leads to an increase in the market share of the Mining ventilation fan market.
Europe
The European mining industry has a long tradition. Although the continent's mining earns a small share of GDP, it provides a large and significant share of worldwide production. Hence, European mining professionals are paying more attention to installing proper ventilation and air purifying systems to prevent the harmful impacts of poisonous gases on miners due to the increased demand for mineral exploration and worker safety concerns. This sense of competition can lead to the growth of the mining ventilation fan market.
Asia-Pacific
Asia-Pacific dominates the mine ventilation system market due to the occurrence of a vast number of mines. Furthermore, the increase in infrastructure advancement in emerging and advanced economies will further boost the growth of the mine ventilation system market in the region. China, due to the rapidly increasing energy demand and an increasing number of commercial and industrial operations, the country is likely to be the largest market for fans in Asia-Pacific. This are some factors that are leading to increased growth of the market in Asia- the Pacific region
Middle East and Africa
The mines in South Africa are normally deeper and longer than in other parts of the world. As mines are getting deeper, the risk of collapse has greatly increased. Further, with a rise in surface temperatures and an increasingly unpredictable climate, the temperature of a mine is more likely to fluctuate. As a result, consistent temperature control is even more important than it had previously been. This has led to a renewed emphasis on the importance of consistent underground mine ventilation systems – to ensure workers are kept safe from dangerous fumes.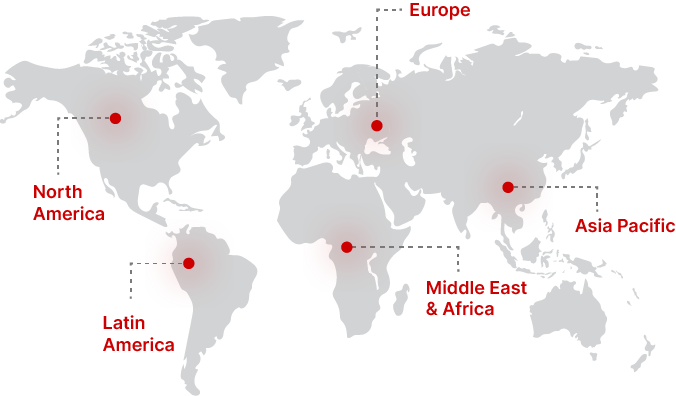 Regional Growth Insights
Download Free Sample
Key Players
Jindun
ShangFeng
Kruger Ventilation
TLT-Turbo GmbH
Zhonglian Wind
NanFeng
Yilida
WITT & SOHN
Fläkt Woods
Howden
Recent Developments
In 2022 The WHS Act introduced a new primary WHS duty for a 'person conducting a business or undertaking' (PCBU) to ensure, so far as possible, the health and safety of workers and other personnel arising from the conduct of their business or undertaking. The duty requires a PCBU to eliminate risks to health and safety so far as is reasonably practicable and, where it is not, minimize identified risks as much as possible. What is considered 'reasonably practicable' will depend on several considerations, including the likelihood of a hazard or risk occurring, the degree of harm that might result from the hazard or danger, and the availability and suitability of ways to eliminate or minimize identified risks. 
Mining Ventilation Fans Market Segmentations
Segment by Type
Segment by Application
Coal Mining
Gold Mine
Zinc Mine
Frequently Asked Questions