Market Overview
The Global Nails for Furniture Market Size is slated to grow substantially at a CAGR of approximately 3% during forecast period.
As part of the larger construction and woodworking business, the nail market is crucial to the furniture industry. In order to provide structural support and attach various wooden components together, nails are essential components used in the manufacture of furniture.
Given the significant need for furniture items around the world, the global market for furniture nails is anticipated to be sizable. Due to variables including population growth, urbanization, and consumer expenditure on home furnishings, the precise market size changes from year to year and among areas.
In the furniture sector, there has been a rising emphasis on sustainability and environmentally friendly techniques in recent years. As dowels and adhesives, which are regarded to be more environmentally friendly joining materials, gain popularity, this trend may have an effect on the demand for nails. A push for novel nail technologies has also emerged, including customized designs, coatings for increased durability, and smart technology integration.
Market Dynamics
Market Drivers
Increased demand for furniture is a result of global population growth, urbanization, and rising disposable income. Nails are crucial components utilized in the construction of furniture, which promotes the need for them.
Construction Sector Growth
The demand for various types of furniture is generated by the growth of the construction industry, which is essential to the furniture market. As a result of nails' widespread use in the construction of wooden furniture, demand for them is increased.
Market Restraints
Fasteners and Alternative Materials
With technological improvements, furniture manufacturing is now using fasteners and alternative materials including adhesives, screws, and dowels. Due to their various benefits and simplicity of use, these alternatives can reduce the demand for nails.
Concerns for the environment have driven the furniture business to look at eco-friendly solutions as sustainability and environmental issues have gained more attention. The usage of nails may decrease as society moves toward more environmentally friendly behaviors, particularly if alternative connecting techniques become more widely accepted.
Market Opportunities
The development of innovative nail designs and materials that offer improved performance, such as increased strength, corrosion resistance, or usability, presents potential for nail makers. These developments may offer growth prospects by addressing the changing requirements of the furniture sector.
Rising consumer expenditure and urbanization are driving the furniture market in emerging economies to increase. For nail producers looking to meet the rising demand for furniture, these places present undiscovered prospects.
Market Scope
Report Metric
Details
Market Size by 2031
USD XX Million/Billion
Market Size in 2023
USD XX Million/Billion
Market Size in 2022
USD XX Million/Billion
Historical Data
2019-2021
Base Year
2022
Forecast Period
2023-2031
Report Coverage
Revenue Forecast, Competitive Landscape, Growth Factors, Environment & Regulatory Landscape and Trends
Segments Covered

Segmentation by Type

Common Nails
Finishing Nails
Brad Nails

Segmentation by Application

Furniture Production
Upholstery and Reupholstery

Geographies Covered

North America
Europe
APAC
Middle East and Africa
LATAM

Companies Profiles

Stanley Black & Decker
Simpson Strong-Tie
Grip-Rite
Paslode (ITW)
Bostitch (Stanley Black & Decker)
SENCO Brands
Hilti Corporation
DEWALT (Stanley Black & Decker)
Makita Corporation
Würth Group
Segmental Analysis
Segmentation By Type
Common nails, sometimes referred to as smooth shank nails, are the most common and fundamental variety of nails. They are flat-headed and feature a smooth, cylindrical shank. Common nails are adaptable and suited for a range of tasks, including building, woodworking, framing, and general carpentry.
Finishing nails, also known as finish nails or brads, are thinner than regular nails. Typically, they have a small, rounded head. Finishing nails are made to be hammered into the material's surface, then covered with putty or wood filler. They are frequently employed for finishing tasks including adding trim, moldings, and ornamental components.
Brad nails resemble finishing nails in that they have a smaller diameter and more compact, rounded heads. They are lighter and thinner than finishing nails though. Brad nails are used for delicate applications where a larger nail could cause the wood to fracture. They are frequently employed in the creation of cabinets, furniture, and trim.
Segmentation By Application
Nails are frequently employed in the construction sector for a variety of tasks, such as framing, decking, sheathing, and ordinary carpentry. They are employed for fastening plywood, boards, and other materials as well as for joining structural elements including studs, beams, and trusses.
Nails are used to link various wooden components, such as frames, panels, and supports, throughout the furniture production process. They ensure the integrity of the finished product by giving the furniture parts structural strength and stability.
Upholstery and Reupholstery
Nails are commonly used in the upholstery business to attach upholstery materials, leather, or decorative trims to furniture frames. Upholstery nails, often referred to as decorative nails or furniture tacks, are frequently used to hold upholstery fabrics in place and give a decorative touch. To update the fabric or fix the furniture, nails may be taken out and replaced during the reupholstering process.
Regional Analysis
The Global Nails for Furniture Market Analysis is segmented by region as North America, Europe, Asia Pacific, Latin America, and Middle East and Africa.
North America
The United States and Canada are part of the region's large furniture market. A significant building industry, expanding urbanization, and consumer expenditure on home furnishings all contribute to the region's high need for nails. The market is driven by the development of new housing, remodeling initiatives, and the acceptance of do-it-yourself projects. The choice of nails in this area is also influenced by trends in sustainability and the environment.
Europe
The European furniture market is well-established, with significant players including Germany, Italy, and the United Kingdom. The need for premium nails that offer both aesthetic appeal and structural integrity is driven by the region's emphasis on quality and design. The choice of nail in the European market is also heavily influenced by sustainability, energy efficiency, and adherence to environmental norms.
Middle East and Africa
The Middle East and Africa region has a growing furniture market, driven by urban expansion, commercial construction projects, and an increased emphasis on interior design. Key participants in the region include nations like South Africa, Saudi Arabia, and the United Arab Emirates. Rapid urbanization, investment in infrastructure projects, and the need for contemporary and opulent furnishings are some of the factors that affect the demand for nails.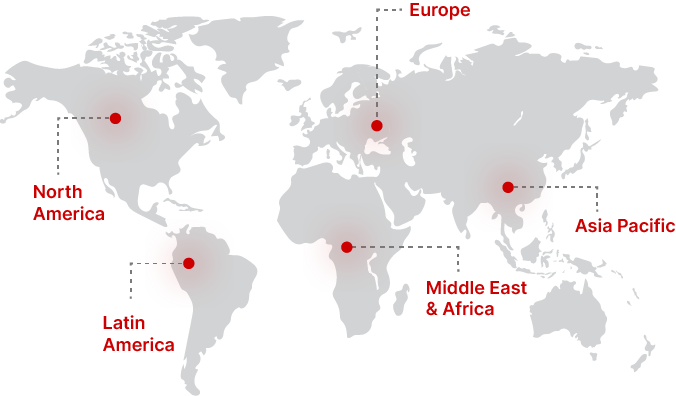 Regional Growth Insights
Download Free Sample
Key Players
Stanley Black & Decker
Simpson Strong-Tie
Paslode (ITW)
Bostitch (Stanley Black & Decker)
SENCO Brands
Hilti Corporation
DEWALT (Stanley Black & Decker)
Makita Corporation
Würth Group
Recent Developments
Manufacturers are creating customized nails that are intended only for use with furniture applications. These nails meet the unique needs of furniture makers and customers by providing improved gripping force, decreased splitting, and increased aesthetic appeal.
Utilization of new materials: The addition of new materials, such as coated or galvanized nails, improves corrosion resistance and consequently lengthens the lifespan of furniture. Additionally, due to their small weight and excellent strength, composite nails composed of materials like carbon fiber or fiberglass are being researched.
Nails for Furniture Market Segmentations
Segmentation by Type
Common Nails
Finishing Nails
Brad Nails
Segmentation by Application
Furniture Production
Upholstery and Reupholstery
Frequently Asked Questions