Market Overview
The Global NGS Reagent Kit Market size is slated to grow substantially at a CAGR of approximately 9.7% during forecast period.
Next-generation sequencing (NGS) is a sequencing method that uses many computers simultaneously. It has a very high throughput, can be scaled up, and works quickly. With this technology, scientists can determine the order of nucleotides in whole genomes or specific parts of DNA or RNA. NGS has changed the biological sciences by letting labs do many different things and study biological systems in impossible ways.
NGS has various roles in labs, such as whole genomes can be sequenced quickly, deeply sequence target regions, use RNA sequencing (RNA-Seq) to find new RNA variants and splice sites or count mRNAs to study gene expression, look at epigenetic factors like DNA methylation across the whole genome and DNA-protein interactions; cancer samples can be sequenced to learn more about rare somatic variants, tumor subclones, and other things, look into the microbiome and identify new pathogens.
Market Dynamics
Market Drivers
Advancements in Sequencing kits
The global sequencing reagent kits market is growing because diabetes and obesity are becoming more common, healthcare costs are increasing, and the diagnostics business is growing quickly. The sequencing reagent kits market is also rising because more people are getting older, there is more demand for lab automation, and more people are aware of the importance of preventive health care. The terms DNA, RNA, genome, and genetic are very important to the growth of the advanced healthcare field. Sequencing reagent kits help keep the research going and make progress in the study of reagents. Some changes have made it possible for businesses to buy and sell sequencing kits, which are now much cheaper than they used to be.
Market Restraints
A lack of genome sequencing resources in underdeveloped countries
By studying genomic data science, scientists can use strong computational and statistical methods to decode useful information locked in DNA sequences. In the area of genomic medicine, these data science methods are used to help researchers and doctors figure out how changes in DNA affect health and disease. Even though some tools are given away for free under open-source licenses, many advanced tools still require license fees. Many schools in developing countries don't have the money to pay these fees. Because of this, the lack of resources, such as sequencing reagents for DNA sequencing, in poor countries is one of the biggest things holding back the growth of the business.
Market Opportunities
Growing genomic research and personalized medicine
Genetic diseases affect almost every area of medicine. A better understanding of how genetics affect human disease and fast improvements in sequencing technology speed up how quickly patients are diagnosed and give them more ways to customize their care. Genomic methods allow us to learn about rare diseases and cancer, including those only caused by genes, common diseases with a Mendelian subset, complex polygenic conditions, and somatic mosaic conditions. Hence, the demand for genomic research and personalized medicine is driving the market of the NGS Reagent Kit.
Market Scope
Report Metric
Details
Market Size by 2031
USD XX Million/Billion
Market Size in 2023
USD XX Million/Billion
Market Size in 2022
USD XX Million/Billion
Historical Data
2019-2021
Base Year
2022
Forecast Period
2023-2031
Report Coverage
Revenue Forecast, Competitive Landscape, Growth Factors, Environment & Regulatory Landscape and Trends
Segments Covered

Segmentation by Type

Blood Test
Saliva Test
Urine Test

Segmentation by Application

Academic Research
Clinical Research
Hospitals and Clinics

Geographies Covered

North America
Europe
APAC
Middle East and Africa
LATAM

Companies Profiles

Hoffmann-La Roche AG
Illumina, Inc
Thermo Fisher Scientific
Oxford Nanopore Technologies
Agilent Technologies, Inc.
BGI
Bioline
Qiagen
Takara Bio Inc.
Fluidigm Corporation.
Segmental Analysis
Segmentation By Type
Blood tests measure or look at cells, chemicals, proteins, or other things in the blood. One of the most popular types of lab tests is blood testing, also called blood work. As part of a normal checkup, blood work is often done.
Saliva testing, also called "Salivaomics," is a way to determine what's wrong with a person by analyzing their spit in a lab.
A urinalysis is a simple test examining a small amount of your pee. It can help find problems like infections or kidney problems that need to be treated. It can also help find major diseases like kidney disease, diabetes, and liver disease in their early stages.
Segmentation By Application
Academic research is a methodical way of looking into a problem or situation to find facts that can help solve the problem or deal with the situation.
The study of health and illness in living subjects is known as clinical research. Research conducted in a clinical setting can be divided into two primary categories-observational studies and clinical trials.
Next-generation sequencing (NGS) applied to genomic testing has provided clinicians with a powerful tool to diagnose patient samples better.
Regional Analysis
The Global NGS Reagent Kit Market Analysis is segmented by region as North America, Europe, Asia Pacific, Latin America, and Middle East and Africa.
North America
North America emphasizes more on research and development. As prices of NGS sequencing kits have continued to fall, next-generation sequencing (NGS) technologies have become more available to a larger variety of users, including clinical facilities, small laboratories, and academic researchers. Because they are a necessary consumable for NGS research, the demand for reagent kits for next-generation sequencing (NGS) increases when the cost per base pair drops. Because of its relatively low cost, next-generation sequencing (NGS) technology has a growing number of applications, driving the market for NGS reagent kits in this region.
Europe
Due to a greater emphasis on customized medicine and high levels of healthcare spending in countries such as the United Kingdom and Germany, and growing investment in healthcare, widespread adoption of innovative sequencing technology, and an established infrastructure, it is anticipated that Europe will account for the biggest market share of the sequencing reagents market in the years to come.
Asia-Pacific
The Asia-Pacific healthcare business has grown a lot over the years. Value-based care, smart healthcare, and blockchain technology have all made big strides. Also, because chronic and infectious diseases are getting more complicated, NGS-based diagnoses are becoming more important. NGS screening has been used in many areas, such as non-invasive prenatal testing, diagnosing cancer, and determining if someone has a bacterial or viral illness. All these factors are driving the need for NGS sequencing kits in Asia-Pacific.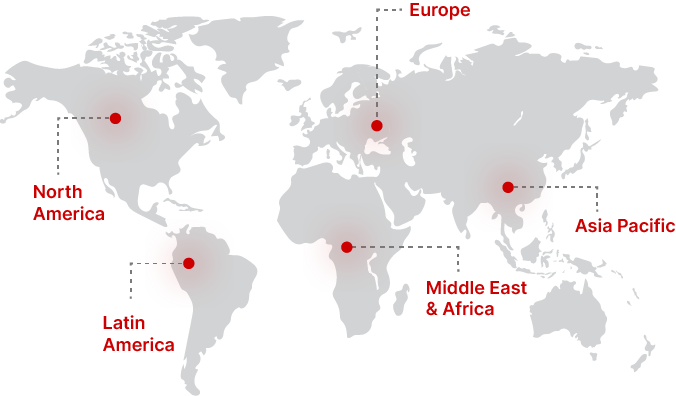 Regional Growth Insights
Download Free Sample
Key Players
Hoffmann-La Roche AG
Illumina, Inc
Oxford Nanopore Technologies
Agilent Technologies, Inc.
BGI
Bioline
Qiagen
Takara Bio Inc.
Fluidigm Corporation.
Recent Developments
May 2023 - Roche announced the launch of the Institute of Human Biology (IHB), focusing on advancing research in human model systems such as organoids. Leveraging human model systems, the institute aims to accelerate drug discovery and development by improving the understanding of how organs function and how diseases develop. Ultimately, this will help to bring medicines to patients faster. These efforts will also enable early testing of which drug candidates are safe and which molecules work best for each patient.
NGS Reagent Kit Market Segmentations
Segmentation by Type
Blood Test
Saliva Test
Urine Test
Segmentation by Application
Academic Research
Clinical Research
Hospitals and Clinics
Frequently Asked Questions