Market Overview
The global Non-Recliner Train Seat Market Size is projected to register a CAGR of 4.7% during the forecast period 2023-2031.
The market for non-reclining train seats has continuously expanded in recent years, driven by the rising demand for rail travel globally. This is because trains, especially for long-distance travel, provide a more cost- and environmentally-friendly means of transportation.
With rising expenditures in building high-speed rail networks, particularly in emerging economies like India and China, the market for non-reclining train seats is anticipated to rise over the next years. The demand for non-recliner railway seats is also anticipated to increase with the trend toward more efficient and comfortable seating configurations.
Faurecia, Grammer AG, Freedman Seating Company, and Kiel Group are a few of the major companies active in the global non-reclining train seat market. These businesses are concentrated on creating cutting-edge seating solutions that offer comfort, toughness, and adaptability to satisfy the various requirements of railway operators and passengers.
Market Dynamics
Market Drivers
Increase in Demand for Comfortable and Ergonomic Seatings
Passengers are looking for more ergonomic and comfortable sitting options. Non-reclining seats are made to support and comfort passengers without sacrificing convenience or room. These seats frequently have adjustable headrests, lumbar supports, and footrests, which lessen physical stress and encourage proper posture. As customers want a comfortable and relaxed travel experience, there is a growing demand for non-reclining chairs due to increased knowledge of the value of ergonomic sitting.
Focus on Space Optimization
The space in railway cabins can be used more efficiently with non-reclining seats, which increases the number of passengers who can travel at once. This is crucial for routes with high traffic densities when rail firms try to boost revenue by transporting more people. More seats can be accommodated in the same space by designing non-recliner seats to be more compact than recliner seats. This is a crucial factor to consider for rail firms aiming to maximize the utilization of their rolling stock and boost profitability.
Market Restraints
Limited Customization Options
Non-reclining chairs frequently feature more uniform and compact designs, which may reduce the customization offered to passengers. This can be a downside for some travelers who prefer a more tailored vacation experience.
While non-reclining chairs are often less expensive to produce and maintain than reclining seats, train firms may incur a sizable expense from their use. Certain rail firms may find it difficult to adopt non-recliner seating because adapting existing trains or buying new rolling equipment with non-recliner seating is expensive.
Market Opportunity
Technological Advancement
New design options for non-recliner seats are becoming available due to manufacturing and materials research developments. For instance, developing even more room-saving and ergonomic seat designs may be possible using lightweight materials and 3D printing technologies.
Market Scope
Report Metric
Details
Market Size by 2031
USD XX Million/Billion
Market Size in 2023
USD XX Million/Billion
Market Size in 2022
USD XX Million/Billion
Historical Data
2019-2021
Base Year
2022
Forecast Period
2023-2031
Report Coverage
Revenue Forecast, Competitive Landscape, Growth Factors, Environment & Regulatory Landscape and Trends
Segments Covered

By Type

High-speed Train
Light Train
Tram

By Application

OEM
Aftermarket

Geographies Covered

North America
Europe
APAC
Middle East and Africa
LATAM

Companies Profiles

Freedman Seating Co.
Grammar AG
KTK Group Co., Ltd.
GINYO Transport Facilities Co., Ltd
Transcal Ltd.
Franz Kiel GmbH
FISA Srl.
Fenix Group LLC
Saira Seats
Segmental Analysis
The global Non-recliner Train Seat market is segmented based on Type and Application.
Based on Type
The market is sub-segmented into High-speed Trains, Light trains, and Tram.
High-speed trains move over 250 km/h for lengthy distances. While passengers may be seated for a long time, these trains need seating that is both pleasant and sturdy. High-speed trains may benefit from non-reclining seats since they frequently have ergonomic elements that encourage proper posture and lessen fatigue. Moreover, non-reclining chairs frequently take up less room than reclining seats, which can be a crucial factor in high-speed trains where available space is at a premium.
Light trains, which operate normally at lower speeds and carry fewer people than high-speed trains, are intended for use in urban and suburban areas. Light rail passengers may find that non-reclining seats are a smart choice because they are frequently made more compact and space-efficient, which can help maximize capacity on these quicker, more frequent trips.
Trams are primarily made for short journeys with frequent stops for local transit inside a city or town. While frequently more compact and space-efficiently designed, non-recliner seats might be a smart choice for trams as they can help maximize capacity on these shorter journeys. Non-reclining chairs may also be more economical for tram operators, who may be more concerned with maintaining affordable customer tickets.
Based on Application
The market is further bifurcated into OEM and Aftermarket.
The non-reclining train seats for new trains normally sold to rail operators as part of a broader package of components and systems are referred to as OEM (original equipment manufacturer) segments. The demand for new trains in developing countries, the need to replace outdated infrastructure, and the increased focus on passenger comfort and safety are all driving forces in the OEM category.
Regional Analysis
The Global Non-recliner Train Seat Market is segmented by region as North America, Europe, Asia Pacific, Latin America, and Middle East and Africa.
Depending on the region, the market is analyzed in North America, Asia-Pacific, Europe, and LAMEA. North America dominates the market.
North America is anticipated to be a significant market for non-reclining train seats. Given the presence of numerous sizable rail carriers like Amtrak and Metro-North, the United States is a significant market in the area. The region's demand for ergonomic and comfortable sitting options is anticipated to increase demand for non-reclining railway seats.
Europe is anticipated to be another sizable market for non-reclining train seats. The region's demand for non-reclining train seats is anticipated to increase due to numerous well-known rail companies, including Deutsche Bahn in Germany and Eurostar in the UK.
Non-reclining train seats are projected to be in great demand throughout the Asia Pacific due to the region's growing preference for rail travel, particularly in countries like China and India. As the region's high-speed rail network develops, demand for non-reclining train seats with enhanced comfort and safety will likely rise.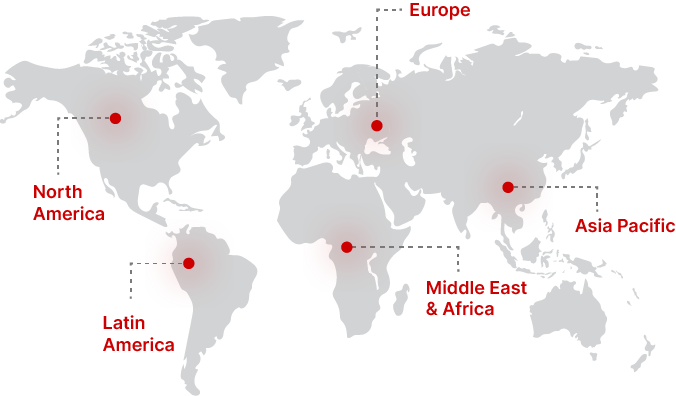 Regional Growth Insights
Download Free Sample
Key Players
Grammar AG
KTK Group Co., Ltd.
GINYO Transport Facilities Co., Ltd
Transcal Ltd.
Franz Kiel GmbH
FISA Srl.
Fenix Group LLC
Saira Seats
Recent Developments
In February 2023, Grammer demonstrated how modern mobility feels inside a car: by utilizing the optional ID. BuzzBox allows customers of Volkswagen Commercial Vehicles' new E-Allrounder to configure space flexibly.
In September 2023, The Kiel Group was a top producer of seating systems for buses, trains, and other forms of local, regional, and long-distance public transportation. The Group is reforming and implementing several strategic offensives to put itself in the best possible position in the future.
Non-Recliner Train Seat Market Segmentations
By Type
High-speed Train
Light Train
Tram
By Application
Frequently Asked Questions