Market Overview
The Global Olive Harvester Market size is estimated to grow at a CAGR of 3.2% over the analysis period 2023-2031.
Battery-operated devices called "olive harvesters" allow for the gentle picking of fruit by oscillation. These instruments are excellent for collecting olives since they are adaptable, useful, and portable.
In order to remove the olives from the tree branches without harming the fruit or the tree itself, olive harvesters often use a moderate oscillation action. There are many ways to create an oscillation motion, including by employing vibrating rods or rotating paddles.

One of the key benefits of employing an olive harvester is that it makes olive harvesting efficient and effective while also requiring less manual labor. On big olive groves or farms where manual picking could be difficult or time-consuming, this can be especially helpful.
The demand for effective and efficient harvesting equipment that can lower labour costs and boost productivity for olive farmers and producers is what primarily drives the market for olive harvesters. Tools and equipment that can speed up harvesting and guarantee fruit quality are needed more and more as the demand for olive oil and table olives grows on a global scale.
Market Dynamics
Global Olive Harvester Market Drivers
In order to provide more efficiency and convenience of use when compared to conventional harvesting methods, the use of battery-powered olive harvesters in particular has grown in popularity. These machines can remove olives from tree branches using a gentle oscillation action without harming the fruit or the tree, which decreases the need for manual labor and boosts output overall.
In addition to the efficiency and productivity gains, using olive harvesters can enhance the quality of the fruit that is picked. These instruments can help to preserve the integrity and flavour of the olives by minimising handling and physical contact with the fruit throughout the harvesting process, resulting in a higher-quality final product.
Precision farming is becoming more important for quality harvests
Because to its many advantages, including increased productivity, lower costs, and a higher-quality olive crop, precision farming is growing in popularity in the olive sector. In order to monitor and regulate crop growth, soil conditions, and other environmental elements that may have an impact on olive output, precision farming uses cutting-edge technology and methods.
For olive producers trying to boost the quality of their harvest while cutting expenses and maximising efficiency, precision farming is a useful tool. Precision farming is becoming more and more common in the olive business with the use of cutting-edge tools and methods.
Several programs are being carried out by governments all around the world to encourage farmers to use new harvesters. These programs are meant to boost farming output, lower labor costs, and boost operational effectiveness.
Giving farmers financial incentives to buy new harvesters is one of the most popular programs. Tax breaks, subsidies, and low-interest loans are a few examples of these incentives. Governments want to encourage more farmers to invest in these technologies by lowering the initial cost of buying contemporary harvesters.
The infrastructure required to facilitate the usage of contemporary harvesters is being improved by governments. To make it simpler for farmers to carry their harvesters to and from their fields, new roads, bridges, and other transportation infrastructure are being developed. To promote the use of modern harvesters in agriculture, governments are taking a number of actions.
Global Olive Harvester Market Restraints
Using manual labour to harvest olives rather than spending money on expensive technology can be more cost-effective in some areas where labour prices are relatively low. This is especially true in developing nations, where labour expenses might only be a small portion of those in more affluent nations. In these circumstances, even though expensive equipment could increase production and efficiency, it could not be cost-effective for growers to make the investment.
The limited compatibility of some equipment is another barrier to the market for olive harvesters. Certain harvesters may only work with particular configurations of olive trees or orchards, which can restrict their use in particular areas or among particular growers. Because of this, it could be challenging for manufacturers to create machinery that can satisfy the requirements of numerous farmers and markets.
The pricey nature of the equipment is one of the main barriers to the market for olive harvesters. Compared to manual work, mechanical harvesters may be more effective and efficient, but they can also be highly expensive. This may lower adoption rates among small- and medium-sized olive farmers who might lack the funds to purchase pricey equipment. As a result, even though it is less effective, some growers might continue to use manual labour or older technology.
Global Olive Harvester Market Opportunities
By giving growers access to real-time data on crop health, maturity, and yield, precision agriculture techniques can assist optimize olive harvesting operations. Growers may alter irrigation and fertilization procedures, spot unhealthy or damaged trees, and time harvesting by using sensors and drones to monitor variables like temperature, humidity, and soil moisture. With such accuracy, the crop's quality and yield can be increased, waste can be decreased, and profitability can be raised.) Throughout the projected period, the smart agriculture market in APAC is anticipated to develop at the greatest CAGR. The APAC region's Smart Agriculture market will hold the largest share,approx. at 31.2%.
Sustainable harvesting techniques can reduce environmental effect while enhancing crop quality and productivity for olive growers. The use of chemical pesticides and fertilizers can be reduced, for instance, by employing mechanical pruning and mulching techniques. Additionally, using methods like drip irrigation and soil conservation can save water and lessen soil erosion. These actions not only help the environment, but they also appeal to customers who are looking for more environmentally friendly and sustainable goods.
Finally, the market for olive harvesters can benefit from the rise in demand for olives and olive oil in emerging economies. The advantages of olive oil for health are coming to the attention of people. As a result, there is now more demand for premium olive oils. Second, Mediterranean food is becoming more and more well-liked. As a result, demand for olive oil, a crucial component in this style of cooking, is increasing. The desire for premium, wholesome, and exotic meals increases as the middle class in these areas grows. Harvesters may take advantage of this chance by investing in research and development that will enable them to better comprehend the demands and preferences of these markets and create new goods and marketing tactics that appeal to their preferences.
Market Scope
Report Metric
Details
Market Size by 2031
USD XX Million/Billion
Market Size in 2023
USD XX Million/Billion
Market Size in 2022
USD XX Million/Billion
Historical Data
2019-2021
Base Year
2022
Forecast Period
2023-2031
Report Coverage
Revenue Forecast, Competitive Landscape, Growth Factors, Environment & Regulatory Landscape and Trends
Segments Covered

Segment by Type

Electric
Gasoline

Segment by Application

Professional Use
Non-professional Use

Geographies Covered

North America
Europe
APAC
Middle East and Africa
LATAM

Companies Profiles

PELLENC
Solano Horizonte
Oxbo International Corporation
SICMA
Weremczuk
Moresil
AGRIMAGLIE
American Grape Harvesters
Coe Orchard Equipment
Segmental Analysis
Segment by Type
These harvesters are powered by electricity, which can be supplied by a battery or an external source. They are generally more environmentally friendly and quieter than gasoline-powered equivalents, making them an excellent choice for smaller or organic olive trees. Electric harvesters are also less difficult to maintain due to fewer moving parts and fewer oil changes.
Internal combustion engines power the shaker and other mechanical components on gasoline-powered olive harvesters. They are more powerful than electric harvesters and are appropriate for larger olive groves with heavy harvesting demands. Electric harvesters may suffer in high or uneven terrain, where gasoline harvesters excel.
Segment by Application
Professional olive harvesters are required for large-scale olive harvesting to be efficient and cost-effective. These can be handheld or big equipment mounted on tractors or trucks, and they can harvest using a variety of ways like as shakers, vibrators, and air blowers. Conveyor belts, collection bins, and other features on many professional harvesters allow for quick and effective harvesting and processing.
Home gardeners and small-scale producers who want to increase their harvesting efficiency and experience can benefit from non-professional olive harvesters. They provide a low-cost and simple alternative to manual harvesting methods, allowing growers of all sizes to experience a profitable and rewarding olive harvest.
Regional Analysis
The Global Olive Harvester Market Analysis is segmented by region as North America, Europe, Asia Pacific, Latin America, and Middle East and Africa.
Europe
Europe is the most important market for olive harvesters, accounting for the majority of global demand. Spain is Europe's biggest producer, followed by Greece and Italy, both of which are important olive producers and fuel demand for harvesting equipment. Organic and biodynamic olive production, which favours natural and sustainable farming methods over synthetic fertilisers and pesticides, is also gaining popularity. This method can aid in the promotion of soil health, biodiversity, and ecosystem resilience. In Europe, there is also an increasing trend for sustainable and environmentally friendly harvesting methods, which is driving demand for electric and manual olive harvesters.
Middle East and Africa
The Middle East and Africa are also important markets for olive harvesters, with major olive producers including Turkey, Tunisia, and Morocco. Non-EU Mediterranean countries such as Tunisia, Turkey, and Morocco, where domestic and foreign investment stimulated industry. Some countries' olive-growing areas have expanded, and yields have increased dramatically as a result of irrigation and advanced harvesting technologies. The desire to improve efficiency and minimise labour costs in large-scale commercial operations drives the need for olive harvesters in these regions.
Asia Pacific
Given the growing popularity of olive oil and other olive products in the region, the Asia Pacific region is a major market for olive harvesters. China and Japan are growing as important markets for olive oil, fueling demand for harvesting equipment. Olive oil is becoming increasingly popular in China. The Chinese olive oil industry currently has over 250 brands of olive oil. Also, the region is home to an increasing number of small-scale olive farmers who are investing in non-professional olive harvesters.
North America
Although the North American market for olive harvesters is tiny, there is increasing demand for electric and manual harvesters among small-scale growers and home gardeners. California is the top producer of olives in the United States. The demand for olive harvesters is quite low in this region because the United States imports the most olives in comparison to other locations.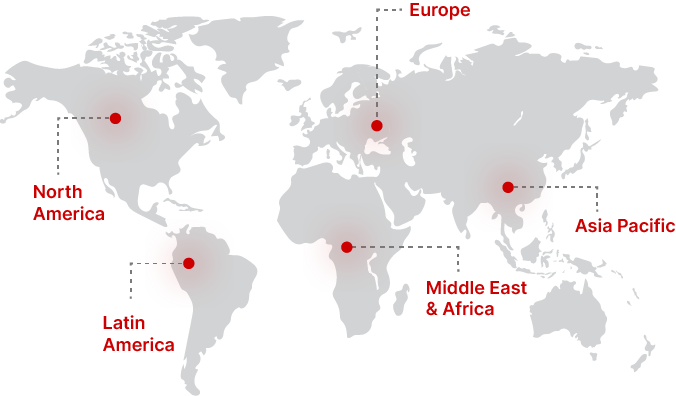 Regional Growth Insights
Download Free Sample
Key Players
PELLENC
Solano Horizonte
Oxbo International Corporation
SICMA
Weremczuk
AGRIMAGLIE
American Grape Harvesters
Coe Orchard Equipment
Recent Developments
February, 2023 According to the company, a new olive variety will 'revolutionize' high-density plantations.- A farming firm and the University of Córdoba believe they have developed a new olive variety that will "revolutionise" high-density farms. Nevertheless, they are not yet ready to reveal all of the specifics.
February, 2023 A project to improve the sustainability of Algerian olive farms has borne fruit.-PASA aims to increase the economic potential of olive oil production by enhancing harvesting and milling best practises. Thousands of olive producers in northern Algeria are taking part in a huge effort to create a modern and sustainable olive oil production chain that adheres to international standards. The Program for the Support of Agriculture (PASA) involves around 130,000 hectares of olive trees, a figure that is likely to grow.
Olive Harvester Market Segmentations
Segment by Type
Segment by Application
Professional Use
Non-professional Use
Frequently Asked Questions