Market Overview
The Global Operational Consulting Service Market Size will significantly grow at a CAGR of approximately 5.4% by forecast period.
Operations consulting, alternatively referred to as operations management, is a comprehensive field that encompasses a diverse array of advisory and implementation services. These services are specifically designed to optimize and improve the internal operations of a business, ultimately leading to enhanced performance within the broader value chain. Operations management consulting projects are designed to optimize the operational performance of clients by providing strategic advice and support in implementing changes to various aspects of their operations. These changes may include modifications to target operating models, business processes, management systems, organizational culture, and other components within the value chain. The ultimate goal is to improve the efficiency and effectiveness of the client's operations.
Market Dynamics
Market Drivers
Growth of Complex Businesses and Global Economy
The current state of the business environment is marked by an increasing degree of intricacy, primarily attributable to the proliferation of operations across multiple countries and channels. The multifaceted and intricate nature of this complexity presents significant challenges for businesses in efficiently overseeing and coordinating their operational activities. Operational consulting services have been recognized as a significant asset for enterprises aiming to optimize their operational processes and improve overall effectiveness. Through the utilization of skilled consultants, organizations have the opportunity to strategically capitalize on their knowledge and experience. This enables them to effectively identify and proactively tackle operational inefficiencies, resulting in enhanced performance and heightened productivity levels.
The services offered encompass a comprehensive array of strategic approaches and methodologies that are designed to enhance and optimize different facets of a business's operations. These include process improvement, supply chain management, and resource allocation. By conducting meticulous analysis and strategically implementing customized solutions, operational consulting services provide businesses with valuable assistance. In light of the ongoing growth of the global economy, businesses are actively pursuing diversification of their operations and making deliberate resource allocations to embrace cutting-edge technologies. The prevailing market conditions have precipitated a surge in the need for operational consulting services. This is primarily driven by businesses' desire to efficiently navigate their growth trajectory and enhance the efficiency of their operational workflows.
Increasing Environmental Regulations and Focusing on Sustainability
Amidst the ever-changing regulatory landscapes, businesses are currently navigating a fluid and dynamic environment. This environment is marked by the introduction of new regulations that seek to protect consumer rights and promote environmental sustainability. Operational consulting services have emerged as a viable solution for businesses aiming to address regulatory compliance and minimize the potential financial ramifications associated with non-compliance. The current state of the business environment is characterized by a growing necessity for companies to adopt sustainable practices.
Operational consulting services are of paramount importance as they serve as a vital support system for businesses in their pursuit of identifying and adopting sustainable operational practices. The aforementioned practices encompass a diverse array of initiatives, which encompass but are not limited to waste reduction, the implementation of enhanced energy efficiency measures, and the adoption of sustainable materials. Through the strategic utilization of operational consultants, businesses can optimize their operations and successfully navigate the intricate challenges associated with sustainable practices, thereby ensuring their long-term viability.
Market Restraints
High Cost for Operational Consulting Services and Increasing Risk of Data Breaching
The financial implications linked to operational consulting services can present a substantial barrier for certain businesses, thereby hindering their capacity to partake in these services. The present market landscape is characterized by a discernible dearth of skilled operational consultants, which presents significant obstacles for enterprises seeking to identify consultants who are well-suited to their unique needs. The delivery of operational consulting services often involves the thorough collection and analysis of sensitive and confidential data. The susceptibility of this data to breaches presents a notable concern for the integrity of the business, potentially leading to considerable financial ramifications.
Market Opportunities
Increasing Demand for Consultancy in this Transforming Digital World
In the contemporary business environment, organizations are increasingly faced with the imperative to reduce costs and improve operational efficiency in order to maintain their competitive advantage. The significance of operational consulting services in enhancing operational efficiency for businesses has been widely acknowledged. The aforementioned services provide a holistic approach to identifying and executing cost-saving initiatives, with a concurrent emphasis on optimizing operational efficiency. There is a noticeable shift in the business landscape as companies increasingly prioritize the allocation of resources towards digital transformation initiatives. The primary focus of these endeavors is to improve customer experience, streamline operational efficiency, and gain a competitive edge in the market. Operational consulting services have garnered recognition as a valuable resource for businesses aiming to assess and tackle their digital transformation needs while proficiently executing strategic initiatives.
Market Scope
Report Metric
Details
Market Size by 2031
USD XX Million/Billion
Market Size in 2023
USD XX Million/Billion
Market Size in 2022
USD XX Million/Billion
Historical Data
2019-2021
Base Year
2022
Forecast Period
2023-2031
Report Coverage
Revenue Forecast, Competitive Landscape, Growth Factors, Environment & Regulatory Landscape and Trends
Segments Covered

Segment by Type

Manufacturing Operations
Financial Operations
Human Resource Operations
Project Management

Segment by Application

SMEs
Large Enterprises

Geographies Covered

North America
Europe
APAC
Middle East and Africa
LATAM

Companies Profiles

Deloitte Consulting
PwC
Bain & Company
The Hackett Group
Riveron Consulting
IBM
McKinsey & Company
Argo Consulting
Accenture
KPMG
A.T. Kearney
OCG Consultancy
Tata Consultancy Services
Boston Consulting Group
GEP
Infosys Consulting
Ernst & Young
Segmental Analysis
Segment by Type
The domain of manufacturing operations consulting is primarily focused on conducting strategic analysis and implementing process improvements within manufacturing settings. The ultimate objective is to optimize productivity and operational efficiency. Consultants with expertise in this particular domain offer invaluable assistance to organizations through the optimization of manufacturing operations, implementation of lean manufacturing principles, identification of bottlenecks, enhancement of supply chain management, and overall improvement of operational performance within the manufacturing sector.
The provision of guidance and support pertaining to the oversight and administration of economic affairs constitutes a fundamental aspect of financial operations consulting. Consultants in the field of financial management provide valuable assistance to organizations by facilitating the implementation of financial tools and systems, strengthening financial controls, enhancing budgeting and forecasting processes, optimizing cash flow management, and addressing specific financial challenges unique to the organization.
Human Resource Operations
The primary objective of human resources consulting is to optimize an organization's HR practices, policies, and protocols. Consultants specializing in the field of human resource management provide valuable assistance in various critical areas, including the implementation of HR technology, recruitment and retention strategies, performance management frameworks, employee engagement initiatives, compensation and benefits structures, as well as training and development programs. These professionals offer their expertise to organizations seeking to optimize their human capital management practices and enhance overall workforce effectiveness.
Consulting services in project management encompass the provision of expertise and guidance pertaining to the effective management and execution of projects. Consultants specializing in this domain offer valuable expertise in stakeholder management, resource allocation, risk mitigation, project tracking and reporting, as well as overall project governance. These professionals play a crucial role in assisting organizations with these multifaceted aspects, ensuring effective execution and successful project outcomes. Research analysts play a crucial role in ensuring the timely completion, cost-effectiveness, and desired level of quality of various projects.
Segment by Application
Small and medium-sized businesses are frequently distinguished by their diminutive size, constrained resources, and comparatively straightforward organizational structures. Operational consulting services for SMEs put a special emphasis on solving the operational possibilities and problems these companies confront. Consultants offer specialized solutions to boost productivity, streamline operations, and promote the overall expansion and long-term viability of SMEs.
Large firms are described as having a great amount of size, complexity, and variety in their operations. Large businesses frequently use operational consulting services that require more extensive and strategic interventions. Senior executives and managers of departments collaborate closely with consultants to examine current operations, pinpoint opportunities for improvement, design and put into practice transformative strategies, manage supply chains, foster cross-functional cooperation, and promote organizational excellence.
Regional Analysis
North America
Due to its strong emphasis on innovation and technical breakthroughs, notably in the United States and Canada, the North American region is often recognized as the main generator of revenue. These countries' markets for consulting services are distinguished by their intense competition and quick pace of change. Due to its predicted increase in infrastructure development and the significant surge in demand for consultant services across numerous business sectors, North America is expected to emerge as a very promising market for growth. When it comes to the market for consulting services, the United States retains the distinction of being the world's revenue leader. Leading international consulting firms with a sizable presence in the area serve a wide range of end-user sectors. Additionally, it is important to remember that the American market at this time is highly volatile. Due to this and ongoing changes in governmental rules, businesses are turning to management consulting firms for help managing their financial operations on a national scale.
Europe
The region under consideration is renowned for its stringent governmental rules and regulations across multiple sectors. The dynamic nature of these regulations necessitates the adoption of appropriate strategies to effectively navigate them. Consequently, there has been a notable surge in the demand for operational consulting services within this market. Furthermore, it is important to note that numerous industries are currently undergoing significant changes in order to identify the most effective strategies for addressing their respective challenges. These factors, undoubtedly, play a pivotal role in fostering the growth of the operational consulting service market within this particular region.
Asia-Pacific
The Asia-Pacific region is currently experiencing significant growth in the market for operational consulting services. This can be attributed to ongoing industrial changes in large markets, which necessitate expert consultation. Furthermore, the region is witnessing remarkable advancements in technology and digitalization, which are reaching their peak. The operational consulting service market in this region is experiencing significant growth, primarily driven by its ability to address various challenges with appropriate solutions. It is projected to be the largest market during the forecast period.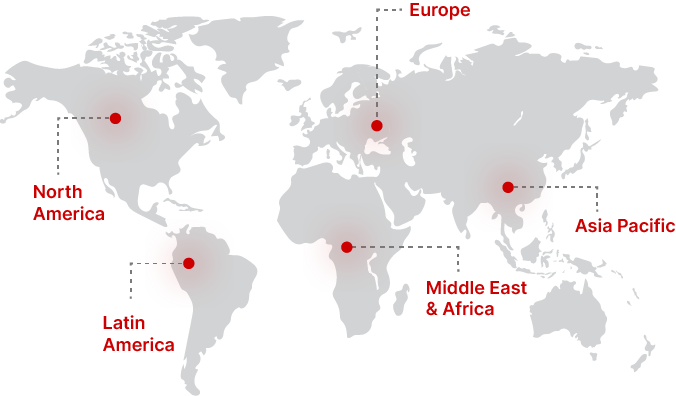 Regional Growth Insights
Download Free Sample
Key Players
PwC
Bain & Company
The Hackett Group
Riveron Consulting
IBM
McKinsey & Company
Argo Consulting
Accenture
KPMG
A.T. Kearney
OCG Consultancy
Tata Consultancy Services
Boston Consulting Group
GEP
Infosys Consulting
Ernst & Young
Recent Developments
02 February 2023 - Bionest, a supplier of strategy and consultancy to businesses aiming for growing their operations in the life sciences market, has recently completed on its third acquisition of the year by Accenture, one of the biggest and most acquiring businesses in the IT solution service industry.
30 May 2023 - Optimal Design, a Chicago-based provider of product engineering services (PES) with a focus on the Internet of Things and linked devices, has been acquired by Deloitte US.
Operational Consulting Service Market Segmentations
Segment by Type
Manufacturing Operations
Financial Operations
Human Resource Operations
Project Management
Segment by Application
Frequently Asked Questions