Market Overview
The Organic Vegetable Growing Market Size is expected to grow at a CAGR of approximately around 7.25% during the forecast period of 2023-2031.
An organic vegetable is one that has been grown without the use of synthetic pesticides, fertilizers, or herbicides. Organic farming promotes soil health and reduces the need for chemical inputs by using natural methods such as crop rotation, composting, and biological pest management. Organic veggies are often grown using environmentally friendly farming methods that value the health of the soil, the environment, and the people who consume them. As a result, organic vegetables are frequently regarded as being healthier and more environmentally friendly than conventionally cultivated vegetables.
Organic vegetable growing procedures put the health of the soil, the environment, and the people who eat the veggies first. Farmers rotate their crops from year to year in order to preserve soil fertility and reduce pest and disease pressure. Producers use certified organic and non-GMO seeds. Organic vegetable farming is an environmentally friendly and sustainable method to agriculture that prioritizes the health of the land, the environment, and the people who consume the veggies.
Market Dynamics
Global Organic Vegetable Growing Market Drivers
Positive Impact on Environment
One of the primary advantages of organic agriculture is its good environmental impact. Organic vegetable cultivation, by avoiding the use of synthetic chemicals, can help reduce pollution of the air, water, and soil, as well as preserving biodiversity. Synthetic pesticides and fertilizers, for example, can kill beneficial insects and soil bacteria, resulting in decreased biodiversity and ecosystem function.

Organic vegetable farming can also assist to combat climate change by lowering greenhouse gas emissions related with the manufacture and use of synthetic fertilizers, as well as supporting carbon-sequestering practices like conservation tillage and cover cropping. Furthermore, by lowering nitrogen runoff from agricultural fields, organic agriculture can help safeguard water quality. Organic farming can have many positive effects on the environment and help to a healthier and more sustainable future by developing sustainable and resilient agricultural systems. Because of the positive effects on the environment, the organic vegetable producing market is rising.
The market for organic vegetable farming is mostly driven by customer demand. Because they believe organic veggies to be healthier and more ecologically friendly than conventionally grown vegetables, consumers who are interested in sustainable and nutritious food options may decide to buy them. In addition to these factors, the market for organic vegetable production is expanding as a result of people's increased disposable income.
Global Organic Vegetable Growing Market Restraints
Organic food is more expensive for customers
Organic farming tends to be performed on a smaller scale than conventional farming, which can limit the capacity to take advantage of economies of scale and cut costs. Crop rotation, composting, and biological pest control are all labor-intensive organic farming strategies that need more skilled labor than conventional agricultural practices.

These characteristics make organic food more expensive than food produced conventionally, which may prevent some consumers from purchasing it. There is evidence, though, that as the market for organic food expands and more farmers start using organic agricultural methods, the price of organic food may eventually go down. Additionally, some customers are ready to spend more for organic food because they believe it has advantages for their health and the environment. The market for organic vegetable production is ultimately influenced by customer demand, production costs, and the accessibility of tools and assistance for organic cultivation.
It can be difficult for farmers who desire to use organic approaches to accomplish so since some places may not have access to resources like compost, pest control techniques, or fertilisers. A farmer must have access to organic resources in order to develop their crops because organic farming relies on natural and organic methods for pest and fertiliser control.

Some resources might not be easily accessible or might be extremely pricey in some areas, though. In places with few choices for pest control, organic pest control techniques like crop rotation or biological control might not be practical. Due to these restrictions, it may be more challenging for farmers to adopt organic methods and compete in the organic vegetable growing industry. Yet, there are methods that farmers can employ to get around these restrictions, like obtaining organic resources locally or creating their own composting systems.
Global Organic Vegetable Growing Market Opportunities
Social Media and Website Campaigns
Organic farmers can raise awareness and demand for their products by using websites and social media platforms to promote organic agricultural methods and the advantages of eating organic food. For instance, producers can interact with customers who are interested in promoting sustainable agriculture through social media, share images and tales from their farms, and highlight the advantages of organic food for both the environment and human health.

Farmers can build up online ordering platforms that let customers buy organic produce straight from the farm or use social media to advertise their farm stands or farmers' market booths. An effective way for organic farmers to communicate with customers, market their goods, and foster support for sustainable agriculture is through websites and social media. Using these platforms to their full potential will enable the organic vegetable producing industry to expand and prosper.
Growers of organic vegetables might target specific markets like specialty supermarkets or eateries that serve health-conscious customers. These markets frequently place a higher priority on the selling of organic and locally grown food and are typically smaller and more specialized than conventional supermarkets and eateries.

By focusing on these specialized markets, organic vegetable growers may build relationships with consumers who are passionate about organic food and who are prepared to pay more for produce that has been responsibly produced. Due to less competition from larger, more established vegetable farms, growers may benefit from a more consistent consumer base. In addition, farmers can develop a reputation for providing top-notch organic produce by concentrating on specialty markets, which can help them draw in more clients and grow their businesses.
Market Scope
Report Metric
Details
Market Size by 2031
USD XX Million/Billion
Market Size in 2023
USD XX Million/Billion
Market Size in 2022
USD XX Million/Billion
Historical Data
2019-2021
Base Year
2022
Forecast Period
2023-2031
Report Coverage
Revenue Forecast, Competitive Landscape, Growth Factors, Environment & Regulatory Landscape and Trends
Segments Covered

Segment by Type

Pure Organic Farming
Integrated Organic Farming
Others

Segment by Application

Farm
Planting Bas

Geographies Covered

North America
Europe
APAC
Middle East and Africa
LATAM

Companies Profiles

Naturz Organics
Agro Food
Picks Organic Farm
AeroFarms
Plenty Unlimited Inc
BASF
Green Organic Vegetable Inc.
ISCA Technologies
Nature's Path
Orgasatva
MycoSolutions
Agrilution Systems GmbH
Terramera
Segmental Analysis
Segment by Type
Using only natural pesticides, fertilizers, and organisms not subject to genetic modification, pure organic farming carefully adheres to the principles and methods of organic agriculture (GMOs). In order to preserve soil fertility while controlling pests and illnesses naturally, pure organic farming practices include crop rotation, the use of beneficial insects, and physical barriers. Natural fertilizers like compost, animal dung, and crop rotation are used.
Integrated Organic Farming
In order to produce a more sustainable and diverse farming system, integrated organic farming blends the principles of organic farming with other agricultural approaches. This method involves integrating the utilisation of natural resources into the farming system to enhance soil health and fertility, lessen the demand for synthetic fertilisers, and boost crop yields. Examples of these resources include crop wastes and animal manure.
Segment by Application
As they offer plenty of room for farming crops as well as chances for crop rotation, soil development, and pest management, farms can be the perfect location for organic vegetable production. Farms frequently have access to substantial volumes of organic waste, such as crop residues and animal manure, which can be used to improve soil fertility and structure.
In organic vegetable growing, using planting basins can be a helpful approach since they increase soil moisture retention and plant nutrient availability. When using planting basins, a shallow depression in the soil is created that is typically 10-15 cm deep and 15-20 cm broad. The basin can then be filled with compost and other organic material, giving the plants a supply of nutrients.
Regional Analysis
The Global Organic Vegetable Growing Market is segmented by region as North America, Europe, Asia Pacific, Latin America, and Middle East and Africa.
Asia-Pacific
The organic vegetable farming market was dominated by the Asia Pacific area. This region comprises nations with substantial agricultural industries and vast populations including India, China, and Japan. In 2020, Asia has more than 6.1 million hectares of land devoted to organic farming. Over two million producers existed, the most of whom were from India. India (2.7 million hectares) and China were the largest nations in terms of land area (over 2.4 million hectares). The Asia Pacific region offers a varied range of climates and growing conditions, making it well-suited for a variety of organic vegetable crops. Timor-Leste has the greatest percentage of organic agricultural land (8.5%). The Asia Pacific region is well suited for a variety of organic vegetable crops due to its varied range of climates and growth conditions. Due to rising consumer demand and excellent growing circumstances, it is anticipated that the organic vegetable farming industry in the Asia Pacific area would expand over the next years.
Africa
In 2020, there were about 2 million hectares of certified organic farmland in Africa. Africa reported over 834 000 producers, 149 000 more hectares than in 2019, and a rise of 7.7%. In 2020, Tunisia had the highest organic land area (more than 290 000 hectares), while Ethiopia had the most organic farmers (almost 220,000). The island nation of So Tomé and Prncipe has the highest proportion of land in the area committed to organic farming, with 20.7 percent of its agricultural acreage set aside for organic crops. With the correct assistance and resources, the organic vegetable producing business in Africa has significant growth potential and can help sustainable agriculture and economic development.
North America
In North America, organic vegetable farming is expanding in popularity as more people look for wholesome, ecologically friendly food options. An extensive network of advocacy groups and organic certification bodies supports the organic vegetable growing industry in North America by promoting the advantages of organic farming and assisting farmers in making the switch to organic farming methods. It can promote regional food security and sustainable agriculture with continuous support and funding. The industry for cultivating organic vegetables in North America is expanding quickly. Organic produce commands a higher price from consumers, which has increased the number of farmers growing organic veggies.
Europe
Europe's market for cultivating organic vegetables is booming. Organic produce commands a higher price from consumers, which has increased the number of farmers growing organic veggies.Organic farming has advantages for the environment, human health, and the economy for small-scale producers. Farmers may reach premium markets and charge better prices by growing superior organic vegetables. In 2020, 9.1% of the total agricultural land in the EU was organic. The largest percentages of fresh vegetables (17.8%) and organic grains (7.1%) in 2020 were produced in Sweden and Greece, respectively. The highest percentage of organic cattle (30.3%) was produced in Greece.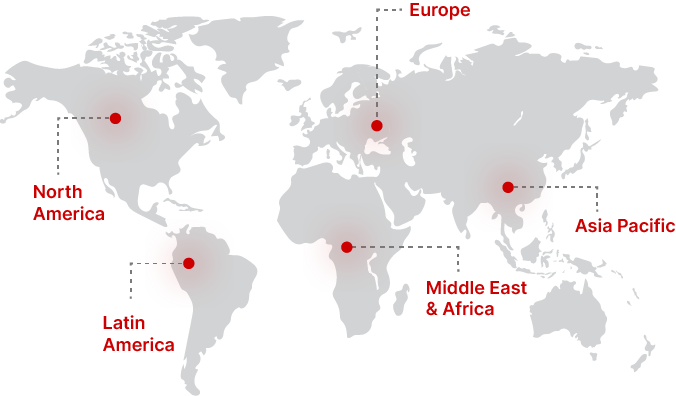 Regional Growth Insights
Download Free Sample
Key Players
Naturz Organics
Agro Food
AeroFarms
Plenty Unlimited Inc
BASF
Green Organic Vegetable Inc.
ISCA Technologies
Nature's Path
Orgasatva
MycoSolutions
Agrilution Systems GmbH
Terramera
Recent Developments
February 2023 -The 34th Annual Marbleseed Organic Farming Conference was held last weekend in La Crosse, Wisconsin, and was organised by Marbleseed. The conference took place Feb. 23-25, 2023, bringing farmers, researchers and agricultural professionals to learn the newest organic production practises and develop a supporting community of resilient organic, sustainable and regenerative farms.
Organic Vegetable Growing Market Segmentations
Segment by Type
Pure Organic Farming
Integrated Organic Farming
Others
Segment by Application
Frequently Asked Questions