Market Overview
The global Oxford Fabrics Market Size is projected to grow at a CAGR of 4.3% during the forecast period.
Dress shirts are often made from oxford fabric, a type of woven fabric. It is a basket-weave material that is usually used to create Oxford shirts, which may be worn in both formal and informal contexts. Because of its adaptable design and high production volume, oxford cloth has a broad appeal. In the past, cotton was the main fiber used to create Oxford weave, but today, a wide range of substitute fibers, such as polyester, viscose, and other synthetic fibers, are utilized. Oxford cloth is a highly popular shirting material, especially for dress shirts with a more casual or sporty look. It has a substantial feel that is durable and naturally wrinkle-resistant, and is slightly thicker than what we would consider "fine" dress shirt materials.
Oxford fabric is used other than the fashion sector in a variety of fields, including upholstery and home décor, as well as in the production of accessories like purses and hats. OXFORD fabric is a thin, water-resistant textile that is incredibly strong, stain- and damage-resistant, and easy to clean. As customers place a stronger focus on comfort, durability, and sustainability when making clothing decisions, the market for Oxford fabric is expected to grow over the next years. Growth trends from the past, growth drivers of now, and anticipated trends for the future. According to historical data, the industry has a promising future, and top merchants in this sector have a variety of elements that contribute to their success.
Market Dynamics
Oxford Fabrics Market Drivers
Importance of Oxford fabric
Other reason Oxford fabric market is growing, it helps in detecting and responding to a wide range of physical stimuli, including mechanical, thermal, chemical, and electric sources. Over the time of forecasting, this is expected to grow the technical application sector of the market's expansion. Consumer demand for environmentally friendly products is growing, which is expanding oxford fabric market.
Oxford Fabrics comforts and sustainability in fashion
There is a growing importance on sustainability in the fashion business, and Oxford cloth is thought to be a more environmentally friendly choice than synthetic materials. This has increased demand for the fabric from customers seeking sustainable and eco-friendly apparel solutions which is boosting the Oxford Fabric market. Due to its comfort consumer demand has increased. Oxford fabric is prized for being comfortable and breathable, making it a popular option for clothing items that are designed to be worn for long periods of time, especially in warmer areas.
Oxford Fabrics Market Restraints
High cost and expensive for customer
Market Restraints for market players has Oxford fabric might be more difficult for some customers and producers to get since it can be more expensive to create than other varieties of fabric. Oxford fabric's raw material prices are prone to volatility and unexpected price rises, which can have an effect on production costs and eventually the price of completed goods, which will restraint the market growth.
Market restraints is Synthetic textiles, which are frequently less expensive and easier to make, are a tough competitor to oxford cloth. As a consequence, some buyers and producers would choose synthetic textiles over Oxford cloth, that might also affect the fabric's market demand.
Oxford Fabrics Market Opportunity
E-commerce Platform and Innovation in creation
The market opportunity for Oxford fabrics market opportunityhas a lot to gain from the expansion of e-commerce since it makes it simpler for customers to access and buy luxury materials online. Also, there is a chance for producers and suppliers to innovate in the creation of Oxford fabric, for example, by creating new and more effective production techniques. As a result, Oxford cloth may become more affordable to produce and available to more makers and customers, where market take good opportunity of E-commerce and innovation to grow their market demand.
Growing in popularity since it is frequently used in fashion and other sectors
Oxford fabric is growing in popularity since it is frequently used in the fashion sector, and there is potential for it to grow in other industries as well, including home décor, upholstery, and automobile interiors. This may contribute to the growth of the Oxford fabric market and the rise in demand for the material in various sectors.
Market Scope
Report Metric
Details
Market Size by 2031
USD XX Million/Billion
Market Size in 2023
USD XX Million/Billion
Market Size in 2022
USD XX Million/Billion
Historical Data
2019-2021
Base Year
2022
Forecast Period
2023-2031
Report Coverage
Revenue Forecast, Competitive Landscape, Growth Factors, Environment & Regulatory Landscape and Trends
Segments Covered

Segment by Type

High Density Oxford Fabric
Low Density Oxford Fabric

Segment by Application

Bags
Clothers
Tents
Mattress

Geographies Covered

North America
Europe
APAC
Middle East and Africa
LATAM

Companies Profiles

Haining Duletai New Material
Home Quicks&Buzzle
Acorn Fabrics (Cumbria) Limited
TORAY INDUSTRIES
Top Value Fabrics
Huzhou Baishite Textile Technology
Wujiang Meihouwang Spinning
Xinyu Textile
Shuo Miao Textile
Segmental Analysis
Segment by Type
High Density Oxford Fabric
High-density Oxford textiles are a unique variety of Oxford cloth produced from polyester or nylon. Because internal strengthening strands are present, the fabric is very strong and long-lasting. Since it has excellent flow ability and smooth feel, the fabric is used to make a variety of goods, including pants, shirts, dresses, and other clothes like undergarments and socks.
Low Density Oxford Fabric
A form of Oxford fabric called low-density oxford fabric is less dense than other oxford fabric varieties. Clothing for the workplace, including polos, t-shirts, sweatshirts, and hoodies, is made from low-density oxford fabric.
Segment by Application
Oxford Fabrics Market Report is a very commonly used fabric in bags, because it has the characteristics of strong, wear-resistant and cost-effective.
When buying clothing made of oxford fabric, it's critical to consider both the fabric's quality and the garment's design. Seek for clothing with robust seams and stitching, as well as high-quality, long-lasting fabric.
Oxford fabric is created with a higher thread count, which describes the thickness of the individual fibers used in the fabric, and is generally meant to survive outdoor conditions.
Mattress protectors or coverings can be made with oxford fabric. Oxford fabric is a wonderful option for a mattress protector since it is a strong, strong material that can endure use and damage.
Regional Analysis
The Global Oxford Fabrics Market is segmented by region as North America, Europe, Asia Pacific, Latin America, and Middle East and Africa.
North America
Greatest market in the United States
The greatest market for textiles in North America is expected to be the United States. It is one of the biggest producers, top exporters of raw cotton, and top importers of raw textiles. Due to the rapidly shifting fashion trends brought on by an increase in online quick fashion enterprises, fashion is the most popular application area in the region. Smart textiles, which employ optical fibers, metals, and different conductive polymers to interact with the environment, are becoming more and more popular.
Oxford fabric industry Driven by customers' increased desire for comfortable
The Oxford fabric industry in North America is fairly developed and well-established. There are several textile suppliers and manufacturers in the area that provide consumers with a large selection of Oxford fabric items. The market is driven by customers' increased desire for comfortable, long-lasting, and high-quality apparel.
Another significant market for the fabric
Several clothing companies and manufacturers in Canada use Oxford fabric in their goods, making the country another significant market for the fabric. Popular Canadian companies including Club Monaco, Roots, and Frank & Oak use Oxford cloth.
Asia Pacific
Oxford Fabric large number of consumers and other factors boosting the market
The Asia Pacific region market is experiencing good growth as a result of the large number of consumers who shop for apparel and associated accessories on e-commerce platforms in emerging nations. The market in Asia Pacific is predicted to be driven by increased organized retail penetration, favourable demographics, growing disposable income levels, and supportive governmental policies, particularly in nations like India, Bangladesh, and Pakistan.
India and China know for largest market with high quality within low labour prices
China is the largest market in the area for Oxford fabric. Due to the nation's sizable manufacturing sector and reasonably low labour prices, it is a well-liked location for textile manufacture, and numerous international apparel companies and stores acquire their Oxford fabric items from Chinese suppliers.
Another significant market for Oxford fabric in the Asia-Pacific region is India, which has a sizable and diversified textile sector and provides consumers with a wide selection of Oxford fabric goods. The nation has a considerable position on the international textile industry and is renowned for producing high-quality cotton.
High-quality and environmentally friendly apparel products
The need for high-quality and environmentally friendly apparel products among consumers and the region's expanding influence in the global textile industry are projected to fuel the growth of the oxford fabric market in Asia Pacific over the coming years. a market that is expanding quickly and dynamically, driven by factors such as the huge and growing population in the area, rising disposable incomes, and growing demand for high-quality textiles and clothes.
South America
Growing demand in different sectors
Due to the increasing demand for sports & clothing and textile items for home furnishings, South America is expected to see positive growth throughout the expected period. Also, consumption of textile fibers including cellulose and synthetic fibers, which are required for filtering in industrial applications, is expected to positively affect regional market growth.
Europe
The United Kingdom is the largest market for Oxford fabric in Europe
The Oxford fabric market in Europe is a developed and well-established market. Consumer desire for high-quality, long-lasting clothes is the main factor driving the industry. With a long history of textile production and manufacture in the region
It has largest population of clothing designers and producers; the UK is the largest market in Europe for Oxford fabric. Several of the most well-known fashion companies in the world, including as Burberry, Fred Perry, and Barbour, are based in the UK and employ Oxford fabric in their apparel collections.
Strong focus on Quality and Luxurious Apparel
Other reason why Europe market for Oxford fabrics is growing because it's many countries has a strong focus on quality and luxurious apparel, other European nations including Italy, France, and Germany are also significant markets for Oxford fabric. The fashion and textile industries in these nations are renowned for being of the highest caliber, and many of the top European fashion companies and designers purchase their materials from regional vendors.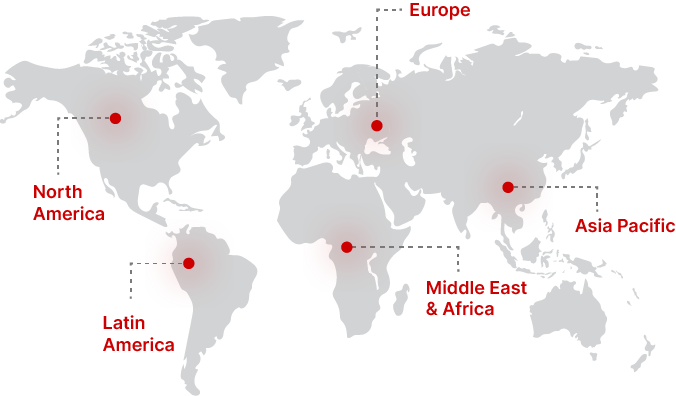 Regional Growth Insights
Download Free Sample
Key Players
Haining Duletai New Material
Home Quicks&Buzzle
Acorn Fabrics (Cumbria) Limited
Top Value Fabrics
Huzhou Baishite Textile Technology
Wujiang Meihouwang Spinning
Xinyu Textile
Shuo Miao Textile
Oxford Fabrics Market Segmentations
Segment by Type
High Density Oxford Fabric
Low Density Oxford Fabric
Segment by Application
Bags
Clothers
Tents
Mattress
Frequently Asked Questions