Market Overview
The Global Parcel Conveyor System Market Size will significantly grow at a CAGR of approximately 5.6% by forecast period.
Conveyor systems are mechanical devices and material handling systems that physically transport loads and materials. Conveyor systems are extensively used as standard mechanical handling equipment for moving goods from one place to another in many industries because they reduce the risk of human error, work dangers, and labor costs.
The most prevalent types of conveyor systems are belt conveyors, rolling conveyors, pallet conveyors, overhead conveyors, tri-planar conveyors, crescent conveyors, skid conveyors, flatbed conveyors, and other product types. A belt conveyor system consists of two or more pulleys that are linked by a closed circuit of transporting material, the conveyor belt, that rotates around them. Among these are a metal profile, a driving unit, and an extremity unit that operates directly, semi-automatically, and automatically.
Market Dynamics
Market Drivers
Automation, robotics, and artificial intelligence have enabled the development of more complex and advanced package conveyor systems capable of handling a broader variety of container sizes and weights.
Growth in the industrial and logistics sectors, especially in developing markets, has resulted in higher demand for package conveyor systems for processing and dispensing products. This is anticipated to propel the package conveyor system market in these areas forward.
Market Restraints
Human or semi-automated delivery management systems, for example, are more adaptable than delivery conveyance systems. This can restrict their efficacy in situations requiring flexibility.
Putting in place a package delivery system can be extremely expensive, limiting its use to small businesses with limited resources.
Market Opportunities
The ongoing growth of the e-commerce industry presents a significant opportunity for makers of parcel conveyor systems. As e-commerce increases in prominence, so will the demand for reliable parcel processing and distribution methods.
Market Scope
Report Metric
Details
Market Size by 2031
USD XX Million/Billion
Market Size in 2023
USD XX Million/Billion
Market Size in 2022
USD XX Million/Billion
Historical Data
2019-2021
Base Year
2022
Forecast Period
2023-2031
Report Coverage
Revenue Forecast, Competitive Landscape, Growth Factors, Environment & Regulatory Landscape and Trends
Segments Covered

Segmentation by Type

Roller Conveyor
Belt Conveyor

Segmentation by Application

Courier Service
Airport

Geographies Covered

North America
Europe
APAC
Middle East and Africa
LATAM

Companies Profiles

Conveyor Units
Wynright Corporation
Central Conveyors
L.A.C
Conveyco
Transbelt
Beumer Group
Dematic
Astec Conveyors
Lewco
TGW Systems
Segmental Analysis
Segmentation By Type
In this type of parcel conveyor system, rollers are used to transport parcels along the conveyor. These rollers can be driven or unpowered, and they can be arranged in a variety of ways depending on their intended use. Roller conveyors are commonly used when the goods are small and can be moved simply by gravity or with little effort.
This package conveyor device moves things along a continuous track. The belt can be powered or unpowered and constructed of a range of materials such as rubber, PVC, or polyester. When the product being moved is heavy or bulky and needs more force to move along the conveyor, belt conveyors are commonly used.
Segmentation By Application
Package conveyor systems are used by courier and logistics companies to arrange, move, and distribute products within their structures. The parcel conveyor system can be coupled with other technologies such as barcode scanners and automatic sorting systems to improve the speed and accuracy of package handling.
Airports use parcel conveyor systems to transport and distribute bags and freight between different terminal areas such as the check-in area, baggage handling area, and cargo station. package conveyor systems can be designed to handle a wide range of package sizes and weights, and they can be used in conjunction with other airport technologies such as luggage scanning systems and automated sorting systems to boost productivity and security.
Regional Analysis
The Global Parcel Conveyor System Market is segmented by region as North America, Europe, Asia Pacific, Latin America, and Middle East and Africa.
North America
Rising e-commerce demand, increased investment in transit infrastructure, and increased use of technology in the industrial and distribution sectors are anticipated to drive the North American package conveyor system market.
Europe
Rising demand for package processing and delivery systems in the e-commerce sector, rising investment in transit infrastructure, and the implementation of advanced technologies such as automation and robotics are anticipated to drive the market in Europe.
Asia Pacific
Rapid development in the e-commerce industry, increased investment in transportation facilities, and the implementation of sophisticated technologies in the production and delivery sectors are anticipated to drive the Asia Pacific package conveyor system market.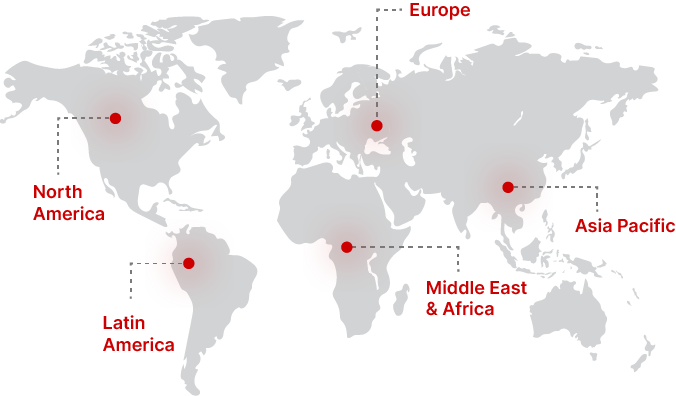 Regional Growth Insights
Download Free Sample
Key Players
Conveyor Units
Wynright Corporation
L.A.C
Conveyco
Transbelt
Beumer Group
Dematic
Astec Conveyors
Lewco
TGW Systems
Parcel Conveyor System Market Segmentations
Segmentation by Type
Roller Conveyor
Belt Conveyor
Segmentation by Application
Frequently Asked Questions