Market Overview
The Global Power Generation EPC Market Size is slated to grow substantially at a CAGR of approximately 4.87% during forecast period.
EPC stands for engineer, purchase, and construction. This idea's primary assumption is that practically all project elements are controlled by a single entity, often the contractor, who also serves as the owner's single point of contact and accountability. Due to significant developments in this industry's commercial and technological sectors over the last several years, the utilization of EPC contracts has evolved over time. Nowadays, EPC contracts are used in almost all power production projects.
The COVID-19 epidemic had an impact on the world market for electric power generating EPCs. Power generating project development was suspended due to government-instituted lockdowns. The pandemic's effects on the supply chain have led to shortages of crucial tools needed to build power plants. The pandemic is not anticipated to have an influence on the long-term expansion of the worldwide power generation EPC, despite the many continuing hurdles.
Market Dynamics
Market Drivers
The electrical system as a whole is malfunctioning as well as the power source. The need to modernize and replace deteriorating power infrastructure, particularly in industrialized countries, is what drives the EPC industry. EPC service companies may generate revenue by remodeling, expanding, and replacing outdated structures and power plants.
Market Restraints
Uncertainty In Energy Policy
Government regulations and policies, particularly those relating to incentives, tariffs, and subsidies, may have an influence on the Power Generation EPC market growth. This unpredictable nature might make a project less viable and discourage investment in the sector.
Market Opportunities
Technological Developments
As a result of improvements in power production technology, such as increased effectiveness, storage options, and interaction with smart grids, EPC enterprises now have the chance to provide cutting-edge solutions. Energy storage technology must be integrated, the power system must be digitalized, and renewable energy sources must be employed to achieve this.
Market Scope
Report Metric
Details
Market Size by 2031
USD XX Million/Billion
Market Size in 2023
USD XX Million/Billion
Market Size in 2022
USD XX Million/Billion
Historical Data
2019-2021
Base Year
2022
Forecast Period
2023-2031
Report Coverage
Revenue Forecast, Competitive Landscape, Growth Factors, Environment & Regulatory Landscape and Trends
Segments Covered

Segmentation by Type

Production of Energy from Heat EPC
Renewable Power Generation EPC

Segmentation by Application

Unity Scale Power Generation
Industrial Power Generation
Distributed Energy Generation

Geographies Covered

North America
Europe
APAC
Middle East and Africa
LATAM

Companies Profiles

Doosan Heavy Industries & Construction
TATA Projects
Thermax Global
Worley Parsons
SK Engineering & Construction
Segmental Analysis
Segmentation By Type
Production of Energy from Heat EPC
The major focus of this market is on services for the engineering, procurement, and construction of thermal power plants that generate electricity using fossil fuels like coal, natural gas, or oil. Boilers, turbines, generators, and related infrastructure are among the parts that EPC firms in this market sector build and develop for thermal power plants.
Renewable Power Generation EPC
More often utilize green energy Engineering, procurement, and construction (EPC) services for renewable energy projects are the main topic of this section. It consists of the support systems required to produce renewable energy from a variety of sources, such as hydropower, wind, sun, biomass, and other sources. The main focus of EPC firms in this sector is the design and installation of renewable energy systems, such as solar panels, wind turbines, hydroelectric dams, and related infrastructure.
Segmentation By Application
Unity Scale Power Generation
Utility-Scale In this application area, "power generating" refers to substantial activities completed to provide energy to the utility system. To address the energy needs of a region or nation, these projects often require for the building of substantial power plants by utility companies or independent power producers (IPPs).
Industrial Power Generation
The projects that provide energy to industrial complexes, such as factories, refineries, mines, and other industrial complexes, are the main emphasis of this application area. Businesses in this industry that prioritize EPC provide specialized power solutions made to satisfy the energy needs of industrial activities.
Distributed Energy Generation
Smaller power plants are positioned near to the final consumers in this region of consumption. It consists of initiatives like microgrids, cogeneration systems, and rooftop solar installations. The EPC firms in this industry provide their customers decentralized power solutions that deliver energy directly to their residences, places of employment, or communities.
Regional Analysis
The Global Power Generation EPC Market Analysis is segmented by region as North America, Europe, Asia Pacific, Latin America, and Middle East and Africa.
North America
The market for North American Power Generation EPC is being driven by a number of reasons, including the need to replace outdated power infrastructure, the migration to greener energy sources, and government initiatives to support renewable energy. With a focus on both thermal and renewable power projects, the United States and Canada are the two nations that contribute the most to the industry.
Europe
Thanks to a growing EPC sector for power generation, Europe is a worldwide leader in the use of renewable energy. In countries like Germany, the UK, and Spain, significant investments have been made in renewable energy programs like wind farms and solar panels. Both the transition to a low-carbon economy and the policies that promote it benefit the market.
Asia Pacific
China and India are two countries in this region where the Power Generation EPC industry is rapidly growing. These countries invest a lot of money in solar and wind energy projects because they have high goals for renewable energy. There is still a sizable need for the generation of thermal power to meet the rising energy needs of industrialization and urbanization.
It is necessary to build the infrastructure for renewable energy sources in countries like Brazil, Mexico, and Chile. As a result, EPC companies are now able to participate in solar and wind projects. Local natural resources like hydropower and fossil fuels may provide a sizable market for the production of thermal energy.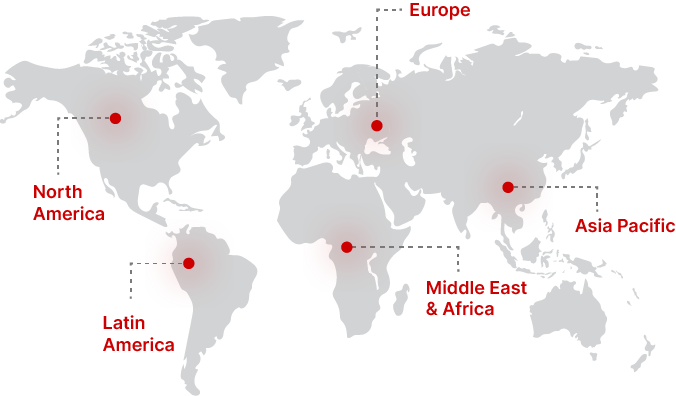 Regional Growth Insights
Download Free Sample
Key Players
Doosan Heavy Industries & Construction
Thermax Global
Worley Parsons
SK Engineering & Construction
Recent Developments
The construction of the 4800 MW Akkuyu nuclear power station in Turkey will be completed by an EPC, according to a July 2022 announcement by Russian nuclear technology corporation Rosatom.
General Electric won the contract to build a 745MW combined cycle power plant in Ostroleka, Poland, in July 2022.
Power Generation EPC Market Segmentations
Segmentation by Type
Production of Energy from Heat EPC
Renewable Power Generation EPC
Segmentation by Application
Unity Scale Power Generation
Industrial Power Generation
Distributed Energy Generation
Frequently Asked Questions