Market Overview
According to Reed Intelligence the Programmable Silicon Market Size will approximately grow at a CAGR of 12.5% during the forecast period.
Programable Silicon is a sort of integrated circuit (IC) or semiconductor device that can be personalized or programmed to carry out specified tasks. It enables the customization and reconfiguration of hardware features after the chip has been created, which gives more flexibility and adaptability.
There are two main types of programmable silicon. Field-Programmable Gate Arrays and Complex Programmable Logic Devices. FPGAs are programmable silicon devices consisting of customizable logic blocks (CLBs) and programmable interconnects. They are very adaptable, enabling users to modify the logic gates and connections between them to make unique digital circuits. PLDs are same as that of the FPGAs in size and capability but smaller. They are similar to FPGAs and are made up of programmable logic blocks and programmable interconnects but are more appropriate for simpler logic designs and smaller-scale projects.
They enable rapid prototyping and development of specialized digital circuits without requiring expensive and time-consuming mask changes required in traditional application-specific integrated circuits (ASICs). Programmable silicon minimizes the design and production cycles, allowing for a faster time-to-market. It enables rapid design cycles and changes, making adapting to new requirements or correcting faults easier. Programmable silicon reduces the need for specially built chips for each application. It is a more cost-effective option for small to medium-volume production or when the final design may change over time.
Market Dynamics
Market Drivers
Increasing Demand for Customization
The demand for customization supports the overall growth of the programmable silicon market. As industries want customized options that satisfy their individual needs, programmable silicon, such as FPGAs and ASICs, provide the flexibility and adaptability required for customization. Customization requirements differ across businesses and applications. Programmable silicon devices enable designers to create unique capabilities, algorithms, and interfaces which makes them suitable for various applications. Industries such as telecommunications, automotive, aerospace, consumer electronics, and data centres use programmable silicon's customization capabilities to address specific needs, driving demand in these industries. This drives the demand for Programmable Silicon Market.
Advancements in FPGA Technology
FPGA technology is constantly changing, resulting in enhanced performance capabilities and higher capacity in logic units and memory. Advancements in FPGA architecture, manufacturing technology, and design tools have enabled greater clock rates, improved power efficiency, and more logic density. This allows for creation advanced designs and higher-performance applications, increasing demand for FPGA-based programmable silicon solutions. Advances in FPGA technology allows for the direct integration of numerous functional blocks, including high-speed transceivers, DSP units, embedded processors, and memory interfaces, into the FPGA fabric. This integration gives designers a broad feature set and enhanced flexibility to fulfil various application requirements. Therefore, FPGA-based programmable silicon solutions can provide specialized functionality which drives the Programmable Silicon Market.
Market Restraints
The high cost of programmable silicon devices might hinder their adoption in price-sensitive businesses or industries. Businesses with limited finances may find it difficult to invest in costly programmable silicon solutions, especially when cheaper alternatives are available. This makes it difficult for new firms or people to enter the industry. Manufacturers and developers profit margins may be impacted. Customers may prefer standardized solutions or off-the-shelf integrated circuits due to the high cost of programmable silicon. This has resulted in its focus on specialized markets or applications where the benefits of modification and customization exceed cost considerations. Hence high cost can be the barrier for the investors to invest in the Programmable Silicon Market.
Market Scope
Report Metric
Details
Market Size by 2031
USD XX Million/Billion
Market Size in 2023
USD XX Million/Billion
Market Size in 2022
USD XX Million/Billion
Historical Data
2019-2021
Base Year
2022
Forecast Period
2023-2031
Report Coverage
Revenue Forecast, Competitive Landscape, Growth Factors, Environment & Regulatory Landscape and Trends
Segments Covered

Segment by Type

FPGA
CPLD

Segment by Application

Aerospace & Defence
Automotive
Consumer Electronics
Industrial
Medical
Communications

Geographies Covered

North America
Europe
APAC
Middle East and Africa
LATAM

Companies Profiles

Barefoot Networks (Inter)
Lattice Semiconductor
Xilinx
Broadcom Inc
Synopsys
Microsemi Corporation
Luccent
Cypress
Atmel
Quicklogic
Segmental Analysis
Segmentation by Type
FPGA is Field-Programmable Gate Array. It is a programmable silicon device with great versatility and configurability for digital logic and electrical circuits. After production, FPGAs have been developed to be reprogrammable, allowing users to change the device's functionality and behaviour to match specific application needs. Because of their flexibility, FPGAs can be modified or reprogrammed to perform various logic functions and circuitry. FPGAs are made up of an array of configurable logic blocks (CLBs) that are linked together by programmable routing channels. Users commonly use hardware description languages (HDLs) such as Verilog or VHDL to program an FPGA.FPGAs are appropriate for various applications in various industries, including telecommunications, automotive, aerospace, and industrial automation.
CPLD stands for Complex Programmable Logic Device. The programming is done with hardware description languages (HDLs) such as VHDL or Verilog or with specialist software tools given by the CPLD manufacturer. CPLDs are designed to execute certain jobs within a digital system by implementing digital logic operations. Compared to typical fixed-function logic circuits, they allow greater flexibility, reconfigurability, and faster time-to-market. CPLDs use less power than bigger programmable silicon devices such as FPGAs. Because of their smaller size and reduced logic capacity, they consume less power, making them suited for applications with power-constrained environments or battery-powered devices. CPLDs can be reprogrammed repeatedly, allowing for design changes and iterative development cycles.
Segmentation by Application
The High-speed data interfaces and specialized communication algorithms can be implemented using FPGAs and ASICs in satellite communication, radar systems, and secure military networks. Avionics systems in aircraft require processing skills that are strong. Flight control systems, cockpit displays, navigation, and data-collecting systems use programmable silicon. FPGAs and ASICs provide real-time information, sensor integration, protocol conversion, and control capabilities,which improve safety, efficiency, and awareness. FPGAs and ASICs improve the performance of UAV systems through autonomous flight control, sensor fusion, real-time image processing, and navigation algorithms. They also allow the implementation of encryption algorithms, secure key storage, and secure communication protocols in aerospace and defines systems which ensures the safety of sensitive data which improves cybersecurity.
Sensor fusion, image processing, radar signal processing, and data transfer are all functions of advanced driver assistance systems technology that rely on programmable silicon. FPGAs and ASICs allow for real-time sensor data processing, improving the accuracy and responsiveness of ADAS features like adaptive cruise control, collision avoidance, lane departure warning, and automatic emergency braking. They make integrating navigation systems, smartphone connectivity, entertainment services, and communication capabilities in the vehicles easier. The Engine Control Unit manages and controls different parts of the engine's operation and relies heavily on programmable silicon. Fuel injection, ignition timing, emissions management, and other engine characteristics can be precisely controlled using FPGAs. Torque management, transmission control, motor control in electric vehicles, hybrid system control, and energy management in power systems are made feasible by FPGAs.
Programmable silicon is essential in smartphones and tablets because it allows a variety of functions such as signal processing, display interfaces, audio codecs, camera image processing, and sensor integration. In game consoles, programmable silicon is used to control complicated graphics rendering, audio processing, and user input/output interfaces. FPGAs improve performance and provide a smoother gaming experience. In televisions and set-top boxes, programmable silicon devices are used for a variety of functions, including video processing, multimedia streaming, user interface customization, and networking possibilities. Devices such as smartwatches, fitness trackers, and glasses that use programmable silicon.
Programmable silicon is commonly used in telecommunications infrastructure, such as base stations, routers, switches, and network processing units. FPGAs offer flexible and efficient data processing, packet switching, protocol implementation, and signal processing in communication networks. Radar systems, avionics, satellite communication, electronic warfare systems, uncrewed aerial vehicles (UAVs), and missile guidance systems rely on programmable silicon in the aerospace and military industries. The automotive industry depends largely on programmable silicon, particularly in advanced driver-assistance systems (ADAS), infotainment systems, vehicle connection, and engine control units (ECUs). Medical devices that use programmable silicon include ultrasound machines, imaging systems, patient monitoring systems, and medical instrumentation. FPGAs allow for real-time signal processing, image analysis, and data collection, resulting in more accurate and efficient medical diagnoses and treatments.
Programmable silicon is commonly used in medical imaging systems such as computed tomography (CT) scanners, magnetic resonance imaging (MRI) machines, ultrasound devices, and X-ray systems. FPGAs help in image processing by accelerating overall data capture and analysis and allowing for real-time image reconstruction and visualization. The development of telemedicine and remote monitoring devices can be made possible by programmable silicon. These devices can gather and send patient data in real-time, such as vital signs, ECG signals, and blood glucose levels. Programmable silicon is used to control and instrument medical devices such as surgical robots, infusion pumps, aesthetic machines, and patient monitoring systems. Programmable silicon is essential in genome sequencing, bioinformatics, and customized treatment. In medical research and prototyping, programmable silicon is used to develop and test new medical devices and algorithms rapidly.
Programmable silicon is important in networking devices, including routers, switches, and network interface cards. Wireless communication systems use programmable silicon, such as base stations, wireless access points, and wireless modems. By incorporating modulation/demodulation, channel coding, and signal processing algorithms, FPGAs enable wireless protocols such as Wi-Fi, LTE, 5G, and beyond. DWDM systems, optical switches, and transceivers have huge applications from programmable silicon in optical networking. Programmable silicon is commonly used in network security applications such as firewalls, intrusion detection and prevention systems (IDPS), and virtual private network (VPN) gateways. In IoT applications, programmable silicon is used for connectivity, communication, and data processing.
Regional Analysis
North America
Medical Imaging Software in North America is expected to develop at an 8.5% CAGR. The healthcare industry needs the integration of digital technology, and companies have a huge chance to enter the Programmable Silicon Market. Companies are rapidly automating their infrastructure to decrease operational costs and improve efficiency. Heart disease is the main reason of mortality for men, women, and people of most racial and ethnic groups in the United States. The FDA of the United States has approved the distribution of software to aid in acquiring heart ultrasound, or echocardiography, pictures. These factors drive the Programmable Silicon Market, which are used in medical imaging devices, further driving the industry.
Europe
The Wireless Healthcare Market in Europe is expected to grow at a 21.5% CAGR. Europe has one of the most advanced healthcare industries in the world, and the region is also an early adopter of modern technology, driving the rise of wireless healthcare services. The primary factor influencing Programmable Silicon Market growth is the increased need for remote patient monitoring solutions due to the aging population and long-term chronic medical conditions. Germany's electronic gadget sector has expanded significantly in recent years. Mobile devices have the biggest market share in Germany's electronic gadget market as the smartphone ecosystem continues to grow and innovate in the future years. The programmable silicon chip is found in these devices. As a result, the demand for these goods in the region drives the Programmable Silicon Market demand.
Asia Pacific
The digitization of the Indian economy has resulted in India having the world's second largest digital customer base. The government's digital model for digitizing the Indian economy has spanned the barriers between rural, urban, and emerging areas, closing the digital divide and delivering technology to even the most remote sections of the country. Increased acceptance of gadget insurance among students to protect their devices from various situations, as well as increased demand for various forms of gadgets among the general public, drive Programmable Silicon Market growth. In addition, increased digitalization in every sector throughout the world supports market growth. The market for automotive reed switches/sensors in the United Kingdom is expected to grow at a 5% CAGR. Technological breakthroughs in sensor and switch technology have resulted in advanced, compact, and highly reliable reed switches, which are driving their use in the automotive industry. This drives the region's demand for programmable silicon chips.
South America
The Latin American Automotive Electric Actuators Market is expected to grow at a 6.3% CAGR. Rising automation and digitalization in the region are driving the market for automotive electric actuators. The automotive electric actuators market is expanding due to increased fuel efficiency and comfort demand, particularly in passenger vehicles. There has been an overall increase in automotive devices in recent years due to improved awareness and purchasing capacity in the region, which increases the demand in the automotive sector and the Programmable Silicon Market in the region.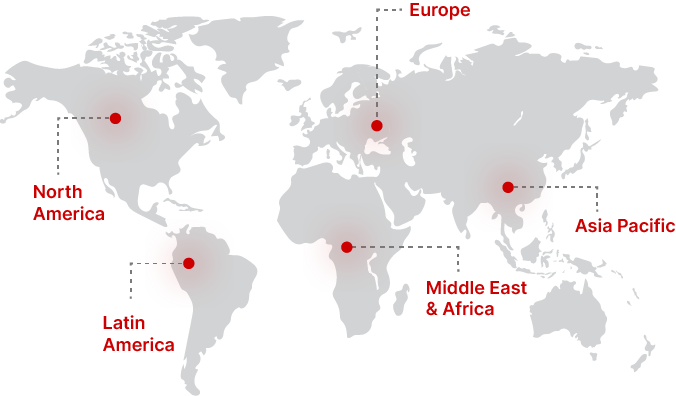 Regional Growth Insights
Download Free Sample
Key Players
Barefoot Networks (Inter)
Lattice Semiconductor
Xilinx
Broadcom Inc
Synopsys
Luccent
Cypress
Atmel
Quicklogic
Programmable Silicon Market Segmentations
Segment by Type
Segment by Application
Aerospace & Defence
Automotive
Consumer Electronics
Industrial
Medical
Communications
Frequently Asked Questions