Market Overview
According to Reed Intelligence the Global Punching Equipment Market Size will approximately grow at a CAGR of 5.5% during the forecast period.
Punching equipment refers to a range of specialized tools and gear designed to facilitate training and practice of punching techniques, primarily within combat sports like boxing, kickboxing, and mixed martial arts (MMA), as well as for general fitness purposes. Key segments within the punching equipment market include punching bags, speed bags, heavy bag stands, boxing gloves, hand wraps, and other accessories. Consumers ranging from professional athletes to fitness enthusiasts are fueling the demand for high-quality equipment that ensures safety, durability, and performance. One notable trend in the market is integrating smart technology into punching equipment.
Some manufacturers have developed punching bags equipped with sensors and connectivity features that track the speed, power, and accuracy of punches. These innovations provide users with real-time feedback, enabling them to refine their techniques and monitor progress over time. The market's competitive landscape features established brands with a history of producing reliable equipment, as well as newer entrants offering innovative designs and features. While traditional materials such as leather and synthetic blends remain popular for boxing gloves and punching bags, eco-friendly and sustainable alternatives have also gained traction, catering to environmentally conscious consumers.
Market Dynamics
Market Drivers
Crossover Into Mainstream Fitness
Punching-based fitness classes, such as boxing fitness and cardio kickboxing, have gained immense popularity. These classes provide a fun and engaging way to work out, attracting individuals who may not have previously considered combat sports.
Market Restraints
Cultural and Gender Norms
In some cultures, combat sports are considered traditionally masculine activities, which can influence the adoption of punching equipment by individuals from different backgrounds or gender identities.
Market Opportunities
Continued integration of technology into punching equipment can revolutionize training experiences. Further development of smart punching bags, wearable sensors, and interactive training platforms could provide users with more accurate performance metrics, real-time feedback, and personalized training recommendations.
Market Scope
Report Metric
Details
Market Size by 2031
USD XX Million/Billion
Market Size in 2023
USD XX Million/Billion
Market Size in 2022
USD XX Million/Billion
Historical Data
2019-2021
Base Year
2022
Forecast Period
2023-2031
Report Coverage
Revenue Forecast, Competitive Landscape, Growth Factors, Environment & Regulatory Landscape and Trends
Segments Covered

Segment by Type

Gloves
Sandbags
Protective Gear

Segment by Application

Professional Use
Amateur Use

Geographies Covered

North America
Europe
APAC
Middle East and Africa
LATAM

Companies Profiles

Everlast Worldwide
Hayabusa Fightwear
Ringside
Venum
King Professional
Combat Sports
Twins Special
Fairtex
Winning
TITLE Boxing
Century LLC
Segmental Analysis
Segment by Type
Gloves are a foundational element in punching equipment, offering crucial hand and wrist protection during training and sparring. These gloves vary in size, weight, and purpose, encompassing training gloves, sparring gloves, and competition gloves. They also feature different closure systems, materials, and designs to accommodate diverse preferences and needs.
Sandbags, commonly known as punching bags, comprise a diverse range of training tools designed for specific objectives. Heavy bags are large and sturdy, intended for power training, endurance, and refining striking techniques. Speed bags, on the other hand, are smaller and promote hand-eye coordination, rhythm, and timing. Double-end bags, suspended from top and bottom, improve accuracy and reflexes. Maize bags, resembling a tear-drop shape, simulate striking different parts of an opponent's body.
Protective gear is essential to ensure safety during sparring sessions and intensive training. This segment includes various protective elements. Headgear safeguards the head and face against cuts and injuries. Mouthguards protect teeth and absorb impact. Groin protectors offer safety for the groin area, particularly during sparring. Shin guards are significant in kickboxing and MMA training, shielding the shins and lower legs. Chest protectors provide necessary defense for the chest and rib region.
Segment by Application
Punching equipment designed for professional use targets athletes, fighters, and individuals engaged in competitive combat sports. This segment includes equipment that meets the specific demands of high-level training and competitive environments. Professional fighters rely on top-quality gloves, specialized heavy bags, and protective gear to withstand rigorous training regimens and intense sparring sessions. The emphasis on durability, performance, and precision is paramount in this category, as athletes require equipment to support their skill development and enhance their performance in the ring or octagon.
The amateur use segment encompasses individuals who engage in punching-based training and fitness activities for non-professional purposes. This includes fitness enthusiasts, individuals seeking stress relief, and those who enjoy combat sports as a recreational hobby. The equipment designed for amateur use places a strong emphasis on safety, comfort, and accessibility. Gloves, punching bags, and protective gear in this category are tailored to accommodate various skill levels and training goals. User-friendly designs and versatile equipment options cater to a wide range of users who prioritize maintaining their health, fitness, and well-being through engaging workouts.
Regional Analysis
North America
North America, encompassing the USA, Canada, and Mexico, boasts a well-established fitness and sports culture. With a population that places a high value on health and wellness, the demand for punching equipment is likely to remain robust. The USA, in particular, has a well-developed fitness industry with a range of gyms, boxing studios, and personal training centers. Canada and Mexico also show a growing interest in fitness activities. Technological innovations, such as connected boxing equipment and virtual training solutions, are likely to find a receptive market in this region. Economic stability and discretionary spending patterns will play a significant role in shaping market trends.
Europe
The European market for punching equipment, including countries like Germany, the U.K., France, Russia, Italy, and others, is driven by a mix of fitness-conscious consumers, sports enthusiasts, and recreational boxers. The market dynamics can vary substantially across different countries due to factors like historical sporting preferences and cultural norms. For instance, boxing enjoys popularity in some European nations, while others lean more towards other combat sports. Regulations around fitness equipment safety and quality also impact the market landscape, creating opportunities for innovation in product design and safety features.
Asia-Pacific
The Asia-Pacific region, comprising China, Japan, South Korea, India, Southeast Asia, and others, is witnessing a surge in fitness awareness, fueled by rising disposable incomes and urbanization. China, with its large population and evolving fitness trends, presents a massive growth opportunity for punching equipment manufacturers. In Japan and South Korea, where martial arts have deep cultural roots, demand for high-quality boxing and martial arts gear is notable. Southeast Asian countries are also catching up with fitness trends, and the market potential is further amplified by the adoption of digital fitness platforms.
South America
South America, led by Brazil and other countries, showcases varying degrees of interest in fitness and combat sports. While the market size might be comparatively smaller, countries like Brazil have a history of producing world-class fighters and fostering a culture of martial arts. Fitness centers, gyms, and training facilities continue to grow in popularity across the region, driving demand for punching equipment. Economic fluctuations, government policies, and consumer preferences will shape the trajectory of the market in this region.
Middle East and Africa
The Middle East and Africa, including Saudi Arabia, the UAE, Egypt, South Africa, and more, have seen a surge in fitness and wellness consciousness, primarily among the urban population. As economies diversify beyond traditional industries, disposable incomes are increasing, leading to an upswing in fitness and sports participation. Boxing and other combat sports are gaining traction as recreational and fitness activities. The market landscape is influenced by factors like local regulations, cultural acceptance of combat sports, and the availability of fitness infrastructure.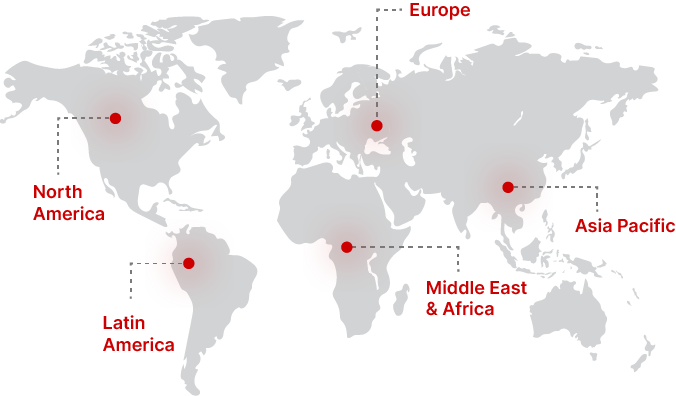 Regional Growth Insights
Download Free Sample
Key Players
Hayabusa Fightwear
Ringside
Venum
King Professional
Combat Sports
Twins Special
Fairtex
Winning
TITLE Boxing
Century LLC
Punching Equipment Market Segmentations
Segment by Type
Gloves
Sandbags
Protective Gear
Segment by Application
Professional Use
Amateur Use
Frequently Asked Questions