Market Overview
The Recombinant Human Serum Albumin Market Size is growing at a CAGR of 8.4% from 2023 to 2031.
Recombinant human serum albumin (rHSA) is a modified form of albumin protein that is made using recombinant DNA technology. Demand for rHSA has been growing steadily because it is safer, more consistent, and has a lower chance of contamination than other sources of albumin. It has uses in the pharmaceutical, science, and research industries. rHSA is used in cell culture media to make vaccines, therapeutic proteins, drug formulations, diagnostics, regenerative medicine, and study. Green Cross Corporation, Albumedix Ltd., Octapharma AG, Kedrion S.p.A., Merck KGaA, and Sichuan Kelun Pharmaceutical Co., Ltd. are some of the biggest companies.
The market is spread out over places like North America, Europe, Asia-Pacific, and the rest of the world, with North America and Europe usually being the biggest players. But the Asia-Pacific area, especially China and India, has grown significantly. For the creation and sale of rHSA, it is important to have regulatory oversight, including following Good Manufacturing Practices (GMP). The market is always changing because of technological changes, research and development, and government regulations.
Market Dynamics
Market Drivers
Enhanced Product Stability and Shelf Life
rHSA is an integral part of making pharmaceutical goods more stable and giving them a longer shelf life. It protects the protein by keeping it stable and stopping it from breaking down, especially in drug formulations and delivery methods. rHSA is used in the pharmaceutical business because it makes products more stable and makes drugs work better.
Growing Healthcare Expenditure and Infrastructure
Increasing healthcare expenditure and infrastructure development, particularly in emerging economies, contribute to the growth of the rHSA market. As countries invest in improving healthcare access and quality, the demand for pharmaceutical products, including those utilizing rHSA, rises correspondingly.
Market Restraints
Competition from Alternative Solutions
The rHSA market has competition from other solutions, like recombinant proteins and synthetic substitutes, which may offer similar functions. These options may be better in terms of cost-effectiveness, scalability, or specific features, which could slow the growth of the rHSA market. To stay competitive, market players must keep coming up with new ideas and making their goods stand out.
Market Opportunities
The Development of New Delivery Methods For Recombinant Human (rHu) Therapies
The development of new delivery methods for recombinant human (rHu) therapies is an area of opportunity that can enhance patient convenience and adherence to treatment regimens. Traditionally, rHu therapies have been administered through injections, which may require healthcare professional assistance and can be associated with pain or discomfort for some patients. Exploring alternative delivery methods such as inhalation or nasal spray offers potential advantages and expands the options available for administering rHu therapies.
Market Scope
Report Metric
Details
Market Size by 2031
USD XX Million/Billion
Market Size in 2023
USD XX Million/Billion
Market Size in 2022
USD XX Million/Billion
Historical Data
2019-2021
Base Year
2022
Forecast Period
2023-2031
Report Coverage
Revenue Forecast, Competitive Landscape, Growth Factors, Environment & Regulatory Landscape and Trends
Segments Covered

Segment by Type

OsrHSA
ScrHSA

Segment by Application

Cell Culture Media
Medical Supplements

Geographies Covered

North America
Europe
APAC
Middle East and Africa
LATAM

Companies Profiles

Albumedix
Merck
Ventria (InVitria)
NCPC
Oryzogen
HiMedia
Albumin Bioscience
Lee Biosolutions,
Abcam Plc
Shandong Kingtone Biotechnology Co. Ltd.
Segmental Analysis
Segment by Type
OsrHSA means "Oryza sativa recombinant human serum albumin." It is made using recombinant DNA technology in rice plants (Oryza sativa). OsrHSA has benefits like high purity, stability, and low endotoxin amounts. It is used in many different ways in the pharmaceutical, biotechnology, and research fields.
ScrHSA means Saccharomyces cerevisiae recombinant human serum albumin. It is produced using Saccharomyces cerevisiae yeast using recombinant DNA technology. ScrHSA is known for its good quality, reliable performance, and safety. It is used in cell growth media, drug formulation, diagnostics, and other pharmaceutical and biotechnological processes.
Segment by Application
rHSA is often used as a key ingredient in cell culture media to make biological products like vaccines, medicinal proteins, monoclonal antibodies, and other biopharmaceuticals. It gives cells the nutrients, growth factors, and stabilizing qualities they need to grow, live, and work well in bioreactors or labs. Using rHSA in the medium for growing cells helps to improve the conditions for growing cells and make more proteins.
rHSA is also used as a medicine supplement in different ways. It can be used instead of or along with albumin from humans or animals in medical treatments and medicines. rHSA can be used to make medicines, such as intravenous solutions, drug delivery methods, wound healing products, and therapies for regenerative medicine. It can help keep drugs stable, keep osmotic pressure steady, and help fix and grow new tissue.
Regional Analysis
North America
In North America, the United States is the biggest market for rHSA. It has a well-established pharmaceutical and biotechnology business, which drives the need for rHSA. The rise of the market is helped by the fact that many large pharmaceutical companies and research institutions are in the market.Even though it is smaller than the U.S., Canada's pharmaceutical industry is also growing. Most of the demand for rHSA in Canada comes from making medicines and doing a study on them. Mexico's healthcare facilities and biotech industry have been getting better, which is good for the rHSA market. The country's closeness to the United States makes it easier to work together and trade across borders.
Europe
Germany is a key player in the rHSA market because it has the biggest economy in Europe. The country has a strong pharmaceutical business and a good healthcare system. German companies are interested in making and selling rHSA in a big way. The European rHSA market also gets a lot of help from the United Kingdom, France, Italy, and Spain. These countries have built up pharmaceutical businesses and well-known research institutions, increasing the need for rHSA in many ways. Russia has been putting a lot of effort into improving its healthcare facilities and biotech industry, which has led to a higher demand for rHSA. The pharmaceutical business in the country is growing, and more research and development work is being done.
Asia-Pacific
China has become a big player in the market for rHSA, both as a buyer and a seller. The biopharmaceutical business has grown significantly due to government programs and investments in the country's healthcare infrastructure. Demand for rHSA comes from making vaccines, therapeutic proteins, and other scientific work. Japan and South Korea have strong pharmaceutical industries focusing on research and development. The rHSA market is growing because of these countries, mostly in the areas of cell culture media and medicine formulation. India's biotechnology and pharmaceutical industries are growing. This is because the country has a big population and is spending more on healthcare. India will likely need more rHSA as it grows its biotech industry and uses more advanced healthcare options. Singapore, Malaysia, and Thailand, all in Southeast Asia, are seeing growth in their healthcare businesses. Due to the growing demand for biopharmaceuticals and research in these countries, there are possibilities for companies that sell and make rHSA.
South America
Brazil is South America's biggest economy, and its pharmaceutical business is growing. In Brazil, the need for rHSA is driven by the need to make vaccines, therapeutic proteins, and uses for regenerative medicine. The country also has a strong study infrastructure, which helps the market grow. rHSA also has new opportunities in Argentina and Colombia. These countries are putting money into their healthcare infrastructure and study, which is good for rHSA suppliers and manufacturers.
Middle East and Africa
South Africa, the largest economy in Africa, has a developing pharmaceutical industry and may have some demand for rHSA.
The United Arab Emirates (UAE) and Saudi Arabia have been investing in healthcare infrastructure and may contribute to the growth of the rHSA market in the Middle East.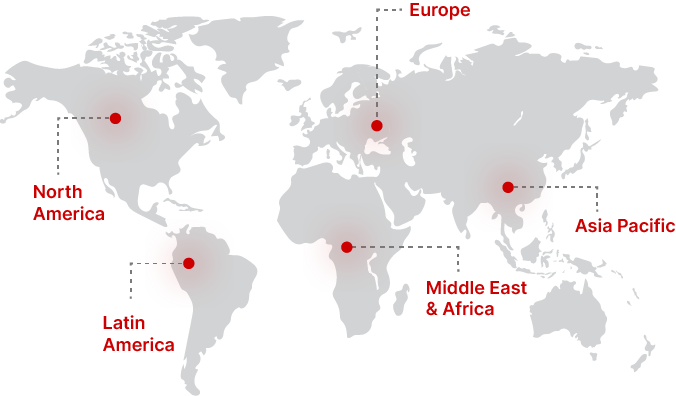 Regional Growth Insights
Download Free Sample
Key Players
Merck
Ventria (InVitria)
NCPC
Oryzogen
HiMedia
Albumin Bioscience
Lee Biosolutions,
Abcam Plc
Shandong Kingtone Biotechnology Co. Ltd.
Recent Developments
September 2022- Albumedix Ltd. has been bought by Sartorius, a company that works in life sciences. Albumedix, which is based in Nottingham, UK, is a leader in the area of recombinant albumin-based solutions.
Recombinant Human Serum Albumin Market Segmentations
Segment by Type
Segment by Application
Cell Culture Media
Medical Supplements
Frequently Asked Questions