Market Overview
The Global Robotic Mass Comparator (RMC) Market Size is projected to grow at CAGR of approximately 9.3% during the forecast period.
The market is a specialized industry that provides extremely precise and accurate mass measurements. Robotic mass comparators are utilized in a range of sectors, such as manufacturing, biotechnology, and pharmaceuticals, where accurate measurements are essential to ensure the quality and safety of the products.
Robotic technology is used by the Robotic Mass Comparator (RMC), a precision measuring tool, to deliver extremely accurate and exact mass measurements. The RMC is made to automate measurement, lowering the possibility of human error and boosting productivity. It is frequently employed in sectors like manufacturing, biotechnology, and the pharmaceutical industry, where accurate measurements are essential to ensure the quality and safety of the final product.
Using a balance or other measuring device, the RMC compares the mass of a test object to a reference mass. The RMC can handle test objects and reference masses with high precision because it is outfitted with robotic arms and other automation technology. The RMC can be programmed to carry out numerous measurement tasks, making it useful for several applications.
Market Dynamics
Global Robotic Mass Comparator (RMC) Market Drivers
Automation and Robotics Technology
Technological advancements in automation and robots are what drive the RMC market. Robotic technology is used by the RMC to automate the measurement procedure, lowering the possibility of human error and boosting productivity.
There are many advantages to using automation and robotics in the RMC sector. Automating the measurement process lowers the possibility of human mistakes, leading to more precise and consistent measurements. Particularly in sectors like pharmaceuticals and biotechnology, where exact measurements are crucial, this might enhance product quality and safety.
Strict regulatory standards also influence the RMC market in biotechnology and pharmaceuticals. To achieve compliance with the tight rules governing product quality and safety that apply to these businesses, measurements in these fields must be extremely accurate and precise.
Due to the RMC's ability to provide extremely accurate and exact mass measurements, businesses in various sectors can better comply with regulatory standards. This helps guarantee that products are efficient and safe, and it can assist businesses in avoiding expensive regulatory fines or product recalls.
Global Robotic Mass Comparator (RMC) Market Restraints
The high price of these instruments is one of the main barriers to the RMC industry. RMCs are intricate, highly specialized devices produced using cutting-edge technology and knowledge. They are frequently pricey, which may prevent their widespread use in particular industries.
RMC adoption may be significantly hampered by their high price, especially for smaller businesses or those with tighter budgets. An RMC may have additional expenses after the initial purchase price for maintenance, calibration, and training.
Global Robotic Mass Comparator (RMC) Market Opportunities
Customization and Specialization
Offering clients specialized and personalized goods and services is another way the RMC market may set itself apart. Manufacturers of RMCs can position themselves as market leaders in a highly specialized industry by concentrating on particular sectors or applications, which may result in long-term success and growth.
Market Scope
Report Metric
Details
Market Size by 2031
USD XX Million/Billion
Market Size in 2023
USD XX Million/Billion
Market Size in 2022
USD XX Million/Billion
Historical Data
2019-2021
Base Year
2022
Forecast Period
2023-2031
Report Coverage
Revenue Forecast, Competitive Landscape, Growth Factors, Environment & Regulatory Landscape and Trends
Segments Covered

Segment by Type

0.1µg
1 µg

Segment by Application

Engineering
Technological Science
Fundamental Science

Geographies Covered

North America
Europe
APAC
Middle East and Africa
LATAM

Companies Profiles

RADWAG
Darren O'Sullivan
METTLER TOLEDO
Sartorius
Segmental Analysis
Segmented Based on Type
For better understanding type is further segmented into 0.1 µg and 1 µg.
These RMCs provide the highest level of accuracy and are frequently employed in fields that ask for incredibly precise mass measurements. Pharmaceuticals, chemical manufacturing, and research and development are some examples of fields that may use RMCs with this level of accuracy.
These RMCs are utilized in various industries, including food and beverage, automotive, and consumer goods. They offer slightly less precision than those with 0.1 g precision, but they are still quite accurate.
Segmented Based on Application
The segment can be bifurcated by Application into Engineering, Technological Science, Fundamental Science, and Others.
In engineering, RMCs are used to weigh parts, materials, and goods across various sectors, including manufacturing, aircraft, and defense. This promotes the performance, quality, and adherence to the legal requirements of the product.
RMCs are used in technological science to weigh the materials, parts, and equipment utilized in semiconductor production, electronics manufacturing, and other high-tech sectors. This promotes accurate manufacturing techniques and quality control.
RMCs are used for precise mass measurement in research and development in fundamental science, particularly in disciplines like physics and chemistry. To create new technologies and materials, scientists need to have a deeper understanding of the characteristics of matter.
Forensic science, metrology services, and environmental testing are a few more fields and uses for RMCs. RMCs are utilized in various applications to measure and calibrate various materials and goods accurately.
Regional Analysis
The Global Robotic Mass Comparator (RMC) Market is segmented by region as North America, Europe, Asia Pacific, Latin America, and Middle East and Africa.
The North American region is predicted to experience significant growth in the RMC market due to the presence of various pharmaceutical and biotechnology companies and a booming food and beverage industry. RMCs are also in high demand in North America's aerospace and automotive industries.
Another significant market for RMCs is the European continent, with a concentration on the pharmaceuticals, chemical production, and automotive sectors. Additionally, the area is home to several metrology service providers and calibration labs, which are significant RMC users.
Due to several manufacturing companies, particularly in China and India, the Asia-Pacific region is predicted to have considerable expansion in the RMC market. Additionally, the pharmaceutical and biotechnology sectors, which comprise a significant portion of RMC users, are expanding quickly in the region.
Despite being a smaller market for RMCs, Latin America is predicted to increase as more pharmaceutical and chemical manufacturing firms emerge, particularly in Brazil and Mexicos.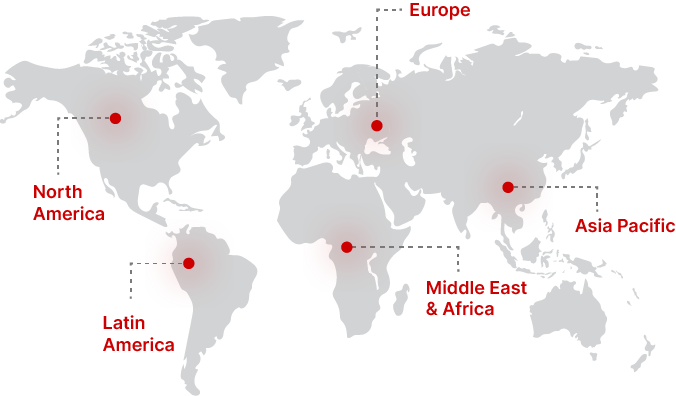 Regional Growth Insights
Download Free Sample
Key Players
Darren O'Sullivan
METTLER TOLEDO
Sartorius
Recent Developments
In February 2023, The CY10 series of balances and scales from RADWAG entered the market as a new product. One load cell platform scales and precision balances based on the cutting-edge PUE CY10 terminal are among them. With the PUE CY10 terminal, balances and scales may operate with up to two weighing platforms and a 10-inch touch panel that is comfortable to use.
Robotic Mass Comparator (RMC) Market Segmentations
Segment by Type
Segment by Application
Engineering
Technological Science
Fundamental Science
Frequently Asked Questions