Market Overview
The Global Search Monetization Platform Market Size is slated to grow substantially at a CAGR of approximately 19.9% during forecast period.
Search monetization is one of the core monetization methods used by most Extensions developers or publishers for years. Though there are other methods, search monetization has proven the most effective. Search Monetization Platform Monetize digital products with feeds from world-leading search providers.
Search monetization is the tool and technique marketers use to convert online traffic into revenue. Monetizing traffic and search combine the efforts to convert visits, actions, and clicks into revenue. An online monetized platform allows creators to share and make money from their work. The exact way creators can make money changes from platform to platform. For example, creators can make money on an online course platform through paid memberships, ads, viewing time, or direct sales.
Market Dynamics
Market Drivers
Rising Need For Internet Surfing
People are socializing online. Nearly a third of internet users browse online daily for enjoyment or to kill time. Surfing the Web for enjoyment is one of the most common online activities. Surfing for fun trails only email and search engines and is tied with reading the news among the people's dozens of daily activities. Two-thirds of internet users have surfed the Web, and in a December 2005 survey, 40 million claimed they surfed for leisure on a regular day. In November 2004, the Pew Internet Project found 25 million users browsing for no reason. Web surfers in December were more likely to be young, male, and have broadband connections. When people surf the internet, search monetization platforms provide relevant results leading to increased market growth.
Market Restraints
Engaging New Users Is Tough Due to Negative Feedback
Search monetization platforms pay the user for marketing. This includes various social media platforms also. Sharing links with friends and family and forcing them to use Facebook or Instagram is not always a reference. Most platforms rely on social feedback as a measure of quality. Votes, likes, ratings, followers, etc., typically indicate quality. If platforms were to reward their users, they would likely reward them based on a parameter that signifies social feedback. Due to the rich-becomes-richer feedback loop, platforms favor rich users. Hence, bad reviews and feedback can weaken this market.
Market Opportunities
Awareness of Digital Platforms for Passive Income
Passive income is gained without effort. It can be earned with investments, rental properties, royalties, and other passive income sources. Affiliate marketing is one of the best sources of earning passive income. Affiliate marketing involves promoting goods and services; we get a commission when someone buys a product or service using our referral link. Affiliate marketers become online entrepreneurs for several reasons: their simplicity, low risk, free, and profits can be sold without investment. Affiliate marketers introduce new products and advertise as their old work earns money using various search engine platforms. Hence, with the increasing awareness of digital platforms, the market for search monetization platform can rise.
Market Scope
Report Metric
Details
Market Size by 2031
USD XX Million/Billion
Market Size in 2023
USD XX Million/Billion
Market Size in 2022
USD XX Million/Billion
Historical Data
2019-2021
Base Year
2022
Forecast Period
2023-2031
Report Coverage
Revenue Forecast, Competitive Landscape, Growth Factors, Environment & Regulatory Landscape and Trends
Segments Covered

Segmentation by Type

Cloud-Based
On-Premises

Segmentation by Application

Large Enterprises
SMEs

Geographies Covered

North America
Europe
APAC
Middle East and Africa
LATAM

Companies Profiles

Kodio
Cro-Bit Ltd
Perion
Coinis Ltd
StackIdeas
Monty Mobile
MonetizeAd
io
Search-Monetizer
Adcash
Segmental Analysis
Segmentation By Type
A cloud-based system, also called "cloud computing," is how managed services are delivered over the Internet. A cloud can be private or open to everyone. Anyone on the internet can buy services from a public cloud.
On-premise infrastructure, also called "private clouds," are environments for cloud computing only used by one company. On-premise infrastructure offers the same elastic, virtualized services as public clouds, giving you more control over and insight into your infrastructure.
Segmentation By Application
Large enterprises are typically the ones who are more established and have greater access to funding. They have multiple businesses, which generate higher sales and larger profits than smaller-scale companies. These organizations are relatively few, but their size and ability to dominate a particular market mean they produce most of the total revenue.
Small and medium-sized companies (SMEs) have fewer than a certain number of employees and make less than a certain amount of money.
Regional Analysis
The Global Search Monetization Platform Market is segmented by region as North America, Europe, Asia Pacific, Latin America, and Middle East and Africa.
North America
The trend of becoming a YouTuber started in America. The United States is the country where YouTube pays the most. The average payout for U.S. YouTubers is $4.5 and a half per 1,000 views. America has one of the highest numbers of internet users who spend a minimum of 2 to 3 hours on the internet daily. Whereas YouTube is where people spend the most time watching videos, learning different concepts, and gaining knowledge worldwide. A search monetization platform helps YouTubers put ads on their video to help businesses promote their business in exchange and provide YouTubers money for views counted. Hence, this market is expected to grow in the forecasted period.
Europe
The establishment of a blog can be a tough business venture, yet the blogging business model is becoming increasingly effective as a source of passive income in Europe. To monetize your blog in 2023, you must stay on top of search intent and Google SERPs. Blogging Helps Generate More Leads and Conversions. That's because there is so much content and information on the internet. A blog helps convert website traffic into potential leads, convert them into subscribers and social media followers, and allow us to reach out to them later. This is boosting the search monetization platform market demand.
Asia-Pacific
There are 2.14 billion active social media users in Asia-Pacific. This is a staggering penetration rate of about 50%. The area has twice as many mobile phone links, and each one is a possible way to get involved. The number of people using social media has grown significantly, with China, India, Indonesia, and Japan having the most monthly active users. Also, Filipinos spent the most time on social media daily, which was more than the worldwide average. Indonesia, Malaysia, Thailand, and India came in second, third, and fourth, respectively. So, it's not surprising that Asia and the Pacific strongly influence social media. In an age of consumerism and spending more money, more people in the Asia-Pacific region have access to smartphones and other linked devices. This has helped social media grow and become more popular in the region. Which in result boosting the search monetization platform market growth.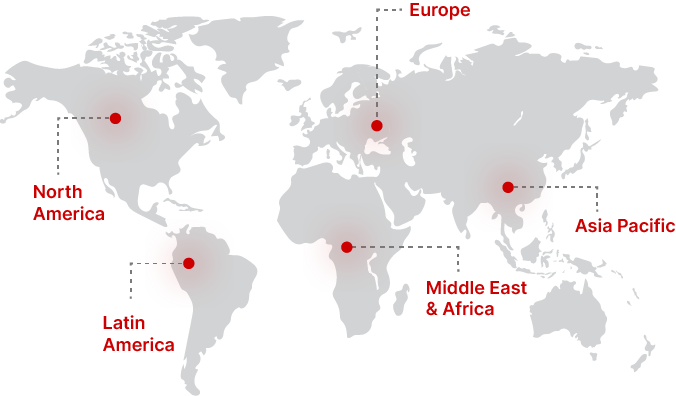 Regional Growth Insights
Download Free Sample
Key Players
Kodio
Cro-Bit Ltd
Coinis Ltd
StackIdeas
Monty Mobile
MonetizeAd
io
Search-Monetizer
Adcash
Recent Developments
Sept 2022- Perion Network Ltd., a global advertising technology company that delivers synergistic solutions across search, social media, and display/video/CTV advertising, announced the results of a digital advertising campaign for Mercedes-Benz USA (MBUSA), a vehicle automotive brand that distributes, markets, and services all Mercedes-Benz products in the US. To provide purpose and action, the campaign raised awareness of MBUSA's CPO vehicles and sales event, educated consumers on their benefits, and piqued existing and new customers' interest in CPO ownership. The system provided over twice as fast as traditional methods while ensuring consumer privacy and anonymity by neither tracking or storing user data.
Search Monetization Platform Market Segmentations
Segmentation by Type
Segmentation by Application
Frequently Asked Questions