Market Overview
According to Reed Intelligence the Semiconductor Bonding Wire Market Size will approximately grow at a CAGR of 3.2% during the forecast period.
Semiconductor bonding wires are essential in the construction and packaging of integrated circuits (ICs), microchips, and other electronic devices. They offer mechanical and electrical connections that permit the transfer of power and signals between the external leads or pads and the semiconductor device. Bonding wires support the packaged semiconductor device's dependability and structural integrity.
The industry involved in producing and distributing bonding wires used in semiconductor packaging is known as the semiconductor bonding wire market. Thin wires, usually made of copper, aluminum, or gold, are known as bonding wires and are used to join several semiconductor device components or connect the device to external circuits.
The semiconductor bonding wire industry is quite competitive, with multiple major competitors operating internationally. In addition to producing bonding wires, these businesses also engage in research and development to enhance wire functionality and create novel materials. The market also includes wire bonders, the machinery used in semiconductor manufacture's wire bonding step.
Market Dynamics
Market Drivers
Increasing Consumer Demand for Semiconductors
Consumer electronics, automotive, telecommunications, and healthcare sectors all need semiconductor devices such as integrated circuits (ICs), microprocessors, memory chips, and sensors. The requirement for effective and dependable interconnection solutions becomes increasingly important as the complexity and functionality of these devices grow. Electrical connectivity between various components is made possible by semiconductor bonding wires, which are in high demand as semiconductor device demand rises.
Technological Developments in Semiconductor Packing
The packaging technique is constantly changing along with the semiconductor industry. Some developments include smaller form factors, more functionality, faster speeds, and enhanced reliability of semiconductor devices. As a result, bonding wires that can adhere to the increasingly demanding specifications of these cutting-edge packaging technologies are required. For instance, the requirement for finer and more exact bonding wires rises as the number of interconnections within a semiconductor device does. As a result, manufacturers work hard to create wires that can satisfy these technical expectations, which in turn fuels the growth of the semiconductor bonding wire market.
Market Restraint
Cost and Supply of Raw Materials
The price and supply of the raw materials needed to make bonding wires may affect the market. Bonding wires are typically constructed from gold, copper, and silver metals. The demand for these metals worldwide, mining operations, and geopolitical conditions are just a few variables that might cause price fluctuations. Fluctuating material costs can impact bonding wire makers' profitability and increase consumer prices. Also, there may occasionally be restrictions on the availability of certain materials, particularly when there are problems with the supply chain or a production facility's capacity. Production delays and longer lead times may arise from this, hurting the market's overall growth.
Market Opportunities
Automotive and Consumer Electronics Industry Expansion
Major markets for semiconductor devices include the automotive and consumer electronics sectors. Due to developments like electrification, autonomous driving, and connectivity, the automotive industry, in particular, is seeing considerable growth in integrating electronics and semiconductor content in vehicles. Similarly, the consumer electronics industry continues to see an increase in gadgets like smartphones, tablets, wearable technology, and smart home products. Because semiconductor bonding wires are necessary for connecting the various components inside these devices, these trends significantly increase demand for them. Thus, the development of these sectors contributes to the market for semiconductor bonding wires as a whole.
Market Scope
Report Metric
Details
Market Size by 2031
USD XX Million/Billion
Market Size in 2023
USD XX Million/Billion
Market Size in 2022
USD XX Million/Billion
Historical Data
2019-2021
Base Year
2022
Forecast Period
2023-2031
Report Coverage
Revenue Forecast, Competitive Landscape, Growth Factors, Environment & Regulatory Landscape and Trends
Segments Covered

Segmentation By Type

Aluminum Bonding Wires
Copper Bonding Wires

Segmentation By Application

Semiconductor Packaging
PCB

Geographies Covered

North America
Europe
APAC
Middle East and Africa
LATAM

Companies Profiles

Heraeus
Tanaka
Sumitomo Metal Mining
MK Electron
AMETEK
Doubling Solders
Yantai Zhaojin Kanfort
Tatsuta Electric Wire & Cable
Kangqiang Electronics
The Prince & Izant
Segmental Analysis
Segmentation By Type
Aluminum bonding wires are thin aluminum wires used to connect semiconductor components in various electronic devices. During semiconductor packaging and wire bonding procedures, they serve as electrical connections between integrated circuit (IC) chips and the package or substrate.
Copper has a substantially lower resistance than aluminum, making it a superior conductor of electricity. Because of this quality, copper bonding wires have superior electrical performance, reduced resistance, and enhanced signal transmission abilities. Copper cables are more energy-efficient because of the lower resistance and fewer power losses.
Segmentation By Application
In semiconductor packaging, the chip or die is encased in a protective shell commonly composed of ceramic or plastic. Bonding wires create electrical connections between the chip and the package. The wires are linked to the chip's bond pads before being connected to the package's leads or pins. This enables the chip and the outside world to communicate via electrical impulses and electricity.
PCBs frequently feature insulating layers between numerous layers of electrical traces. Bonding wires are applied between these layers to provide electrical connections. They allow signals to pass through various layers by connecting to the vias (plated through holes) on the PCB.
Regional Analysis
North America (USA and Canada)
Technological developments, increased semiconductor integration, the rising need for smaller and quicker electronic devices, and greater communication impact the semiconductor bonding wire market. As the semiconductor industry evolves, there is an increasing need for more innovative and efficient bonding wire solutions. With several large regional semiconductor manufacturers, research institutions, and market participants, North America has a substantial presence in the worldwide semiconductor sector. The expanding use of semiconductors in numerous applications such as consumer electronics, automotive, industrial, healthcare, and telecommunications drives the demand for bonding wires in North America.
Europe (Germany, the U.K., France, Russia, Italy, Rest of Europe)
Europe is home to numerous major semiconductor producers, as well as a large number of semiconductor assembly and packaging firms. The rise of the automotive, consumer electronics, industrial, and telecommunications industries drives demand for semiconductor bonding wires in Europe. Also, the European Union (EU) has promoted steps to improve domestic semiconductor manufacturing capabilities to reduce reliance on imports and strengthen the regional semiconductor industry. These activities, together with favorable government legislation, may help the expansion of the European semiconductor bonding wire market.
Asia-Pacific (China, Japan, South Korea, India, Southeast Asia, Rest of Asia-Pacific)
China is one of the Asia Pacific region's top users and producers of semiconductors. The country has been substantially investing in expanding its semiconductor industry, which has increased demand for bonding wires. Also, Taiwan and South Korea are major players in semiconductor manufacturing, and their demand for bonding wires is significant. The expansion of the Asia Pacific semiconductor sector, driven by rising demand for consumer electronics, automotive electronics, and industrial applications, has boosted demand for bonding wires. The increasing usage of advanced packaging technologies such as flip-chip and wire bonding has further aided industry expansion.
South America (Mexico, Brazil, Rest of South America)
South America's electronics manufacturing sector is expanding, which increases the demand for semiconductor bonding wires. Brazil and Argentina have experienced growth in electronic manufacturing operations, which has benefited the market. Brazil, in particular, has a strong presence in the semiconductor business, with multiple companies engaged in manufacturing and assembly.
Middle East and Africa (Saudi Arabia, UAE, Egypt, South Africa, Rest of MEA)
Middle Eastern and African governments and industry stakeholders are actively working to develop their local semiconductor businesses. They are investing in R&D, creating semiconductor production facilities, and fostering cooperation with global semiconductor firms. These activities will offer a favorable atmosphere for expanding the MEA semiconductor bonding wire market.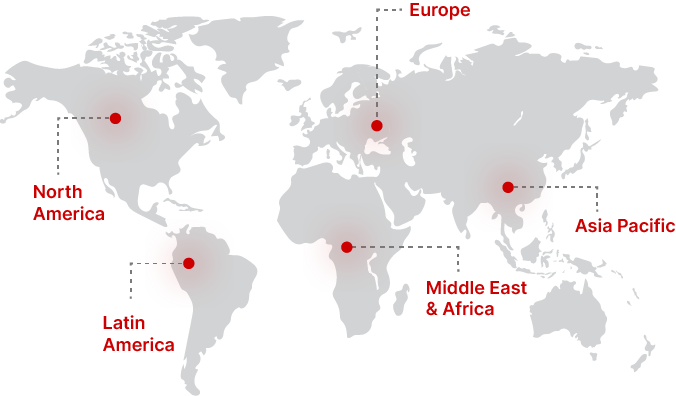 Regional Growth Insights
Download Free Sample
Key Players
Heraeus
Tanaka
Sumitomo Metal Mining
MK Electron
AMETEK
Doubling Solders
Yantai Zhaojin Kanfort
Kangqiang Electronics
The Prince & Izant
Recent Developments
June 28, 2023: Kulicke and Soffa Industries, Inc. introduced technologies and capabilities for high-volume semiconductors and rapidly increasing power-semiconductor applications.
Semiconductor Bonding Wire Market Segmentations
Segmentation By Type
Aluminum Bonding Wires
Copper Bonding Wires
Segmentation By Application
Semiconductor Packaging
PCB
Frequently Asked Questions