Market Overview
The Global Semiconductor Power Devices Market Size is projected to grow at a CAGR of approximately 5.3% during the forecast period.
A potential semiconductor is a semiconductor device that is used as a switch or rectifier in power electronics. (for example, in a switch-mode power supply). These devices are an important component of modern power electronic circuits machinery and equipment. These technologies are used in wireless communication, sophisticated control of electric motors, motion control & servo drives, advanced computer systems, antennas, propagation & satellite systems, broadband wireless methods, and other applications. They're a necessary part of electrical appliances, machinery, and systems. The study looks at discrete modules, power integrated circuits, and materials such as silicon carbide and gallium nitride.
The start of the COVID-19 outbreak, along with a dramatic reduction in consumer electronics sales, has halted market demand for SiC power semiconductors from the consumer electronics sector. According to the March 2020 survey conducted by IPC International, Inc., 40% of global electronics manufacturers and suppliers polled anticipated that the COVID-19 outbreak will have the largest impact on the consumer electronics sector.
Market Dynamics
Market Drivers
As prices decrease and range increases, electric vehicles are becoming more common on the road. Furthermore, as prices decrease and range increases, electric vehicles are becoming more common on the road. The International Energy Agency predicts that global sales of plug-in electric light cars will reach 6.6 million by 2021.
Power semiconductors are the driving force behind the advancement of the modern world. It is utilized in smart electronic goods including as mobile phones, watches, and Internet of Things (IoT) devices, as well as in the power generation, distribution, and transportation industries. In terms of voltage, current, power, and frequency, they must be extremely efficient.
Market Restraints
The advent of 5G connectivity, as well as government initiatives in HVDC and smart grid, are expected to create appealing possibilities for the SiC GaN power semiconductor market throughout the forecast period.
Integrated power devices are becoming more preferred than discrete power devices due to their multiple benefits, which is projected to limit market revenue growth.
Market Scope
Report Metric
Details
Market Size by 2031
USD XX Million/Billion
Market Size in 2023
USD XX Million/Billion
Market Size in 2022
USD XX Million/Billion
Historical Data
2019-2021
Base Year
2022
Forecast Period
2023-2031
Report Coverage
Revenue Forecast, Competitive Landscape, Growth Factors, Environment & Regulatory Landscape and Trends
Segments Covered

Segmentation by Type

Power Discrete
Power Module
Power Ics

Segmentation by Application

Automotive & Transportation
Consumer Electronics
Communication

Geographies Covered

North America
Europe
APAC
Middle East and Africa
LATAM

Companies Profiles

Infineon
Texas Instruments
ST Microelectronics
Renesas Electronics
ON Semiconductor
Alpha & Omega Semiconductor
Mitsubishi Electric (Vincotech)
Toshiba
Vishay Intertechnology
Fuji Electric
Rohm
Nexperia
Microsemi
Littelfuse (IXYS)
Cree (Wolfspeed)
Microchip
GeneSiC Semiconductor Inc.
NXP Semiconductors
Power Integrations, Inc.
Broadcom
Panasonic
NEC Electronics
Mikron
Altech
Jiangsu Jiejie Microelectronics
OmniVision Technologies
Jilin Sino-Microelectronics
Fuman Electronics
Segmental Analysis
Segmentation By Type
Power transistors are a broad class of discrete devices used in a variety of applications to control voltages, reduce power consumption, and minimize heat generation, resulting in a significant need for discrete power devices with high utilization. Furthermore, these components are critical components of circuits meant to increase the battery life of portable devices. Electrical goods and higher-power applications in the power grid, energy, transportation, and automotive industries, for example, are all addressed at different energies by emerging wide-bandgap power semiconductors (such as GaN and SiC), causing high demand for these devices that can handle both low- and high-power applications.
Power modules are electrical components with high power that integrate one or more components into a functional, self-contained unit. They typically have a base plate for attaching a heat sink as well as electrical connectors for easy installation and removal. You may enhance power management, reliability, and reduce parasitic circuit parts by designing the component as a module.
Transistors and diodes are common power modules. Some of the most popular switching elements used in power modules include metal oxide semiconductor field-effect transistors (MOSFETs), insulated-gate bipolar transistors (IGBTs), and silicon controlled rectifiers. (SCRs). Some power modules include transistors into well-known topologies such as the half-bridge and H-bridge. These designs make it simple for the user to change the direction of current flowing through a motor.
Administration of power Integrated circuits (ICs) are solid-state devices that control the flow and direction of electricity. Many electrical devices use a variety of internal voltages (e.g., 5 V, 3.3 V, 1.8 V, etc.) and external power sources (e.g., wall outlet, battery, etc.), meaning that the power design of the device has varying operational requirements. A power management integrated circuit (PMIC) can refer to any chip that performs a single power-related function, but it is most usually used to refer to ICs that handle several power conversions and power controls such as voltage supervision and undervoltage protection. By merging these functions into a single integrated circuit, the overall design may be enhanced in a number of ways, including increased conversion efficiency, decreased solution size, and improved heat dissipation.
Segmentation By Application
Automotive & Transportation
The automotive and transportation industries are rapidly evolving. As automobiles grow safer, more connected, and capable of running on alternative fuels, opportunities to improve transportation abound. To make the most of them, you'll need help investigating the numerous technology options.
Avnet puts you in charge by providing technical assistance at every stage of the journey, supply-chain services that speed you up the on-ramp, and a broad ecosystem of technologies to get you there.
Consumer electronics are home electronics or digital technology intended for regular usage in the home. Consumer electronics are predicted to be among the most commonly used electronic devices since computers and communication are more important than ever in our daily lives.
Consumer electronics companies make phones, computers and laptops, televisions, cameras, DVD players, and other items. To remain competitive in an increasingly technical environment, consumer electronics must continue to advance. The consumer electronics sector is in upheaval as a result of industry stagnation, particularly in established product categories such as laptops and televisions. Consumer electronics firms must discover new methods to innovate in order to reach customers now more than ever.
Every communication has a sender, a message, and a recipient. This may sound simple, yet communication is a really complex topic.Message transmission from sender to destination can be influenced by a wide range of circumstances. These include our emotions, the cultural context, the communication medium used, and even our physical location. Because of the complexity involved, firms all over the world place a great importance on good communication skills: accurate, effective, and clear communication is very challenging.
Regional Analysis
The Global Semiconductor Power Devices Market is segmented by region as North America, Europe, Asia Pacific, Latin America, and Middle East and Africa.
The Asia Pacific region is expected to dominate the global power semiconductor sector, as it does the global semiconductor market, thanks to government efforts. Furthermore, China, Japan, Taiwan, and South Korea account for approximately 65% of the global discrete semiconductor market, while other countries such as Vietnam, Thailand, Malaysia, and Singapore also contribute significantly to the region's market dominance.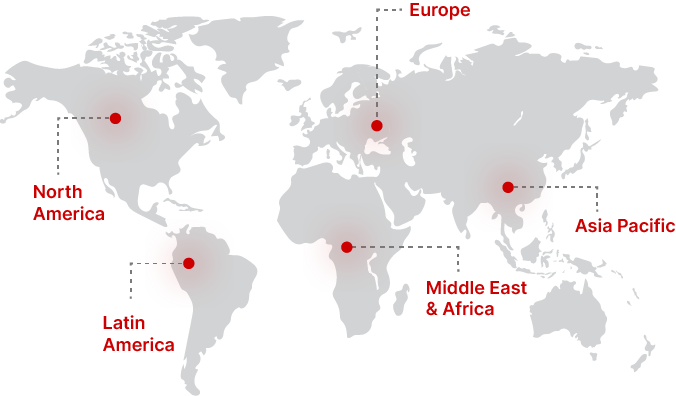 Regional Growth Insights
Download Free Sample
Key Players
Infineon
Texas Instruments
Renesas Electronics
ON Semiconductor
Alpha & Omega Semiconductor
Mitsubishi Electric (Vincotech)
Toshiba
Vishay Intertechnology
Fuji Electric
Rohm
Nexperia
Microsemi
Littelfuse (IXYS)
Cree (Wolfspeed)
Microchip
GeneSiC Semiconductor Inc.
NXP Semiconductors
Power Integrations, Inc.
Broadcom
Panasonic
NEC Electronics
Mikron
Altech
Jiangsu Jiejie Microelectronics
OmniVision Technologies
Jilin Sino-Microelectronics
Fuman Electronics
Semiconductor Power Devices Market Segmentations
Segmentation by Type
Power Discrete
Power Module
Power Ics
Segmentation by Application
Automotive & Transportation
Consumer Electronics
Communication
Frequently Asked Questions