Market Overview
The Global Shelf Edge Digital Signage Market Size is projected to register a CAGR of approximately 9% during the forecast period.
The term "shelf edge digital signage" refers to a particular variety of digital display that has been developed with the express purpose of being installed at the very front of retail store shelves. These displays are often rather small as well as narrow, which means that they are positioned at eye level in order to draw the attention of customers while they peruse the various things that the store has to offer.
The information that can be displayed on digital signage that is attached to the edge of shelves includes things like prices of products, adverts, and promotions. In order to provide customers with a more realistic shopping experience, they are frequently utilized in conjunction with various other digital signage displays located throughout the store.
Market Dynamics
Market Drivers
The Demand For Displays In Commercial Advertising Is Helping to Drive the Growth of the Digital Signage Market
It is anticipated that the Asia Pacific region will experience the greatest pace of growth in the market for digital signage. The strong growth rate in this region can be primarily attributable to the increasing number of new improvements in infrastructure, the expanding availability of space in retail establishments, and the expanding use of digital signage in commercial settings, primarily for the purpose of advertising and marketing. The ever-increasing technological developments in display devices and the ever-increasing demand from businesses for advertisements and content creation are the primary forces driving this market. The industry is also being driven ahead by the rapidly expanding infrastructure in developing countries as well as the rising demand for 4K and 8K displays.
In Response to The Growing Demand For Individualized Shopping Experiences
Shelf Edge Digital signage may assist stores in delivering a customized shopping experience, which is something that customers of today have come to demand from businesses. Shelf edge digital signage is able to be used to display customized messaging and promotions to customers based on their browsing and past purchases, which can lead to greater customer engagement and sales. Shelf edge digital signage can be utilized to display focused messaging and promotions.
The Importance of Involving the Client Has Grown
To increase brand loyalty and boost sales, retailers are putting more emphasis on customer engagement. Customers can be enticed to interact with digital signage at the shelf edge through features like product demos, user reviews, and personalized product suggestions.
Market Restraints
The expensive cost of the equipment required, software, and deployment is a major factor holding back the growth of the shelf edge digital signage business. This can hinder the expansion of the business as it is more challenging for smaller stores to apply these solutions.
Professionals with the competence required to set up and maintain shelf-edge digital signs are in short supply. Shelf-edge digital signage may not catch on since qualified people are hard to come by.
Market Opportunities
When compared to traditional signs, the upfront investment required to launch a digital signage solution is typically lower.
More Involvement From the Client Base
Digital signage installed at the shelf's edge allows stores to interact with customers right at the point of sale. Retailers may boost client loyalty and generate more sales with well-targeted communications and individualized promotions.
Market Scope
Report Metric
Details
Market Size by 2031
USD XX Million/Billion
Market Size in 2023
USD XX Million/Billion
Market Size in 2022
USD XX Million/Billion
Historical Data
2019-2021
Base Year
2022
Forecast Period
2023-2031
Report Coverage
Revenue Forecast, Competitive Landscape, Growth Factors, Environment & Regulatory Landscape and Trends
Segments Covered

Segment by Type

Less than 10 Inches
10-24 Inches
More than 24 Inches

Segment by Application

Department Stores
Grocery or Supermarket
Specialty Stores

Geographies Covered

North America
Europe
APAC
Middle East and Africa
LATAM

Companies Profiles

Stratacache
SoluM
NoviSign
Spectracolor
ViviSign
In2Digital
Kuusoft Corp
Real Digital Media
Allsee Technologies
SignStix
Crystal Display Systems
Visimi Digital
James Hogg Display
Saturn Visual Solutions
Netvisual Corporation
SCS Technologies
Segmental Analysis
Segment By Type
Displays with a diagonal size of under ten inches are included in this category. These screens are often used to show prices or provide minimal product details. These showcases tend to be located on narrow shelves or in other tight quarters.
Medium-sized displays (10-24 inches) are widely employed in the marketing, informational, and advertising sectors. These types of displays are more common on deeper shelves or open floor plans.
Displays with a diagonal measurement of greater than 24 inches fall into this category, as do displays used for interactive exhibits, demonstrations of goods, and video advertisements. Customers are more likely to interact with these displays when they are placed in highly visible locations or on higher-capacity shelves.
Segment By Application
Large, multi-department stores that stock goods from several different retail categories fall under the department store category. Digital signage installed at the edge of shelves in department shops can be used to advertise discounts, feature fresh goods, and provide shoppers tailored recommendations.
Markets that offer food and other necessities to the general public fall under the category of grocery stores or supermarkets. In grocery stores, digital signage placed near the product's shelf can advertise the item's price, calories, and discounts. It additionally has the potential to educate consumers about the production process and where their food comes from.
Stores that cater to a specific market need or offer upscale goods fall under the category of "specialty stores." In specialized stores, digital signage placed along the edges of shelves can be used to draw customers' attention to the products' distinctive qualities, promote limited-time sales, and otherwise enhance the shopping experience.
Regional Analysis
The Global Shelf Edge Digital Signage Market is segmented by region as North America, Europe, Asia Pacific, Latin America, and Middle East and Africa.
In 2020, North America emerged as the most dominating regional market, with a revenue share that above 35%, followed by Europe as the second largest regional market. This large share can be ascribed to the presence of specialised product providers as well as the significant need for signage in the region's retail business. It is anticipated that certain countries, in particular the United Kingdom, Germany, and the United States, would demonstrate great growth. This is expected to be the case mostly as a result of rising R&D endeavors by product makers and expanding government activities to install digital signage at various locations for the purpose of maintaining a continuous information flow system. Over the course of the projected period, it is anticipated that the Asia-Pacific area would establish itself as the regional market with the highest rate of growth.
One possible explanation for the expansion is that more people are becoming knowledgeable about the advantages of the product. It is projected that India and China would experience significant development, with the primary driver being an expansion in the product's spectrum of applicability in retail outlets, corporate offices, hospitals, and hotels. The increasing amount of discretionary spending in the developing nations of Asia and the Pacific has led to an increase in the number of customers shopping malls and multiplex theaters. Therefore, businesses are taking advantage of this opportunity to market their products and services through the use of enormous screens, which enables them to attract a specific audience in a more effective manner. Over the course of the projection period, product adoption in the hospitality industry is anticipated to expand as a direct result of an increase in the number of shopping malls and multiplexes.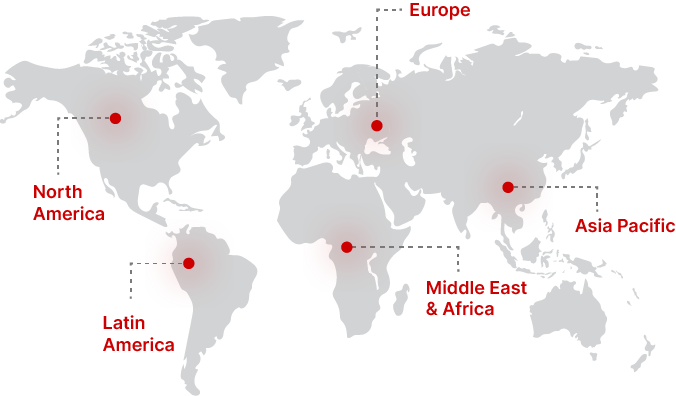 Regional Growth Insights
Download Free Sample
Key Players
SoluM
NoviSign
Spectracolor
ViviSign
In2Digital
Kuusoft Corp
Real Digital Media
Allsee Technologies
SignStix
Crystal Display Systems
Visimi Digital
James Hogg Display
Saturn Visual Solutions
Netvisual Corporation
SCS Technologies
Shelf Edge Digital Signage Market Segmentations
Segment by Type
Less than 10 Inches
10-24 Inches
More than 24 Inches
Segment by Application
Department Stores
Grocery or Supermarket
Specialty Stores
Frequently Asked Questions