Market Overview
According to Reed Intelligence the Simulation Software Market Size will approximately grow at a CAGR of 13.3% during the forecast period.
Simulation software is a tool that can be utilized to construct a real-time environment to evaluate the efficacy and viability of various items and procedures. Benefits such as reduced expenditures incurred during production and lower expenses associated with training will boost the Simulation Software Market. In addition, simulation tools are essential in analyzing the effects of different types of military weapons. They also assist automobile manufacturers in determining the optimal vehicle prototypes to lower CO2 emissions.
The ability of simulation software to save manufacturing costs has led to its widespread adoption by various businesses. The program assists in the development of several models and the testing of those models. Additionally, it helps actualize error-free output in a production process, which helps avoid manufacturing faulty items and the costs associated with producing those products. Additionally, it helps save time spent on research and development tasks. It is expected that the expansion of all of these factors will drive the expansion of the market drivers.
Market Dynamics
Market Drivers
The Growing Demand for Autonomous and Electric Vehicles (EVs)
One of the major factors influencing the Simulation Software Market Size is the growing popularity of autonomous and electric vehicles (EVs) due to growing environmental and sustainable concerns. The manufacturers test the performance and effectiveness of these cars using simulation software that simulates real-world settings. Furthermore, the program promotes prototype development, virtual testing, and the manufacturing of error-free output by preventing the production of defective goods. Furthermore, it minimizes the time required for research and development (R&D) tasks, which enhances the company's overall sales.
Significant Adoption of Simulation Among Aerospace & Defense
The aerospace and defense industry is one of the largest end users of simulation. This industry uses modeling and simulation for a variety of tasks, including the training of individual soldiers, the conduct of joint training exercises, the creation of operational plans, the development of doctrine and tactics, and the examination of different force structures.
Increase in the Use of AI Tools
In recent years, there has been a rise in the number of people using AI tools. Manufacturers all over the world are making investments in the research and development of AI-related technologies. The use of virtual testing methodologies, which involve the observation of the behavior of these AI-enabled devices in real-time scenarios, is part of the testing process for these AI-enabled devices.
The widespread adoption of this advanced AI technology will provide the market for simulation software with a significant increase.
Market Restraints
Integrating Software is Becoming more Difficult, and Data Security is Becoming More of a Problem
The developers and the testers arrived at an issue in which the simulation model performed well during testing but could not function properly in a real-time environment. "Data leakage" refers to an error that occurs when information from the test set and the training set is shared. Data leakage causes the simulation process to produce an unexpectedly high result, which drives businesses in the wrong direction to execute those results in real-world scenarios. As a result, the company will suffer total losses. As a consequence of this, the expansion of companies that manufacture simulation software is halted.
Market Opportunities
Use Simulation Software to Create Virtual Real-Time Prototypes
Simulation software, which functions in a synthetic environment, allows firms to test new ideas while maximizing computer performance and increasing user insights and decision-making. As a result, it is widely used in many vital industries, such as manufacturing, healthcare, aerospace, and tourism, among others, fueling Simulation Software Market Growth. Furthermore, the market is expanding due to technological advances such as artificial intelligence (AI) and machine learning in simulation software to boost efficiency and optimize commodities.
Rising Use of Simulation in the Healthcare and Pharmaceutical Sector
The markets of healthcare and pharmaceuticals are examples of industries undergoing rapid expansion worldwide. Companies are increasing the money they invest in their research and development divisions to improve and innovate their products. For the launch of new pharma products, pharmaceutical companies are conducting more clinical trials, making new therapeutic discoveries, and developing vaccines. The utilization of simulation software improves clinical procedures. The potential of a new infectious epidemic is developing, which is expected to stimulate market expansion, which in turn is driving up the demand for software simulation training for healthcare workers.
Market Scope
Report Metric
Details
Market Size by 2031
USD XX Million/Billion
Market Size in 2023
USD XX Million/Billion
Market Size in 2022
USD XX Million/Billion
Historical Data
2019-2021
Base Year
2022
Forecast Period
2023-2031
Report Coverage
Revenue Forecast, Competitive Landscape, Growth Factors, Environment & Regulatory Landscape and Trends
Segments Covered

Segmentation by Type

On-premises
Cloud-based

Segmentation by Application

Automotive
Industrial Manufacturing
Aerospace and Defense
Energy and Mining

Geographies Covered

North America
Europe
APAC
Middle East and Africa
LATAM

Companies Profiles

ANSYS
Autodesk
Dassault Systemes
PTC
MathWorks
ESI Group
Bentley Systems
Altair Engineering
Rockwell Automation
Simulations Plus
GSE Systems
Hexagon (MSC Software)
Synopsys
SimScale
COMSOL Group
Segmental Analysis
Segmentation By Type
On-premise software is installed locally on the PCs and servers that are owned by your company on-site. The use of software installed on the company's servers is advantageous for businesses that value the privacy of their information and take measures to protect it from being accessed by hackers.
Cloud software is accessed using a web browser and housed on the software provider's server. Since the software is kept in the cloud, performing maintenance and upgrades in response to specific customer requests is much simpler. Software hosted in the cloud has many potential applications, including research and development and training and development.
Segmentation By Application
Autonomous vehicles and EVs are growing in the sector. Automakers use real-world simulations to test these vehicles' efficiency and effectiveness. The use of simulation software makes it possible for automobile makers to test several vehicle variants on various driving landscapes and in various driving circumstances before identifying and completing the optimal prototype of the vehicle. As a result, many firms have decided to go ahead and install simulation software solutions in their businesses in their entirety.
The performance of a planned manufacturing system can be predicted with the help of simulation software, which can also be used to evaluate possible solutions to any issues uncovered in the system's design. Because of this, manufacturing simulation has become an extremely competitive skill. It enables businesses to test various scenarios before purchasing tooling, reserving capacity, or coordinating costly production resources. The manufacturer can avoid difficulties during production by using simulation software to identify what is required. This also helps the manufacturer reduce the amount of recycling and rework that is required.
Globally high spending on aerospace and military have created an opportunity for new technological developments and their application. One such development is simulation technology. When training soldiers, the military frequently engages in war games requiring military simulation software technology. Aerospace Simulation is an essential component of a wide variety of research projects carried out at the NASA Research Center. These projects include the design of aerospace vehicles, systems, and operations; the study of human aspects; investigations of aviation accidents; and research to enhance aviation safety and efficiency.
As the energy sector makes a rapid transition to a new energy balance that is more sustainable, simulation technology is helping to accelerate the development of low-carbon technologies while simultaneously increasing the productivity, reliability, safety, and environmental impact of more traditional energy sources. The mining sectors can save expenses and sustainably enhance productivity with the help of simulation technology. Support through simulation for the improvement of processes, the prediction of behavior, and the evaluation of the performance of equipment, virtually beginning with the design phase and continuing through the operation of assets. Advanced simulation makes it possible to forecast and evaluate the performance of various operational scenarios for mining, including metallurgical recovery, consumption of water, energy, and chemicals, environmental footprint, and economic value.
Regional Analysis
The Global Simulation Software Market is segmented by region as North America, Europe, Asia Pacific, Latin America, and Middle East and Africa.
North America
The demand for advancements in simulation software technology is highest in North America, the world's first largest country. Various applications, including modeling and testing autonomous and electrical vehicles, as well as simulating intelligent mobility, infrastructure, and traffic management in various cities across North America, are contributing to the expansion of the Simulation Software Market. In addition, they are investing in the development of vaccines, clinical research, the discovery of new drugs, and equipment that have contributed significantly to the expansion of simulation software technology.
Europe
Regarding technological development, Europe is the world's second-most advanced region. Germany and the United Kingdom are moving quickly to accept newly developed technological developments and are responsible for expanding the Simulation Software Market. The key factors that are responsible for driving Simulation Software Market growth in this region are the increasing use of artificial intelligence technologies and the expenditure that is being made on defense.
Asia-Pacific
The Asia-Pacific area is the third largest in terms of the rapid increase in acceptance of simulation tools by a variety of production facilities to develop, model, studying, and testing the next generation of automobiles as well as improving the discrete manufacturing process. In addition, it is projected that the quickly increasing electrical and chip designing sector in major nations like China, Japan, India, and South Korea, amongst others, will contribute to the expansion of the Asia Pacific region.
Latin America
The field of clinical simulation in Latin America has made significant progress recently. A growing trend in Latin American universities, simulation-based health education aims to adhere to high-quality standards to better train and develop clinical skills, human factors, and critical thinking as part of an important academic specialization process.
Middle East & Africa
A more advanced simulation technology is required as a result of the growing importance of reducing production times, enhancing the performance of vehicles, assuring the safety of factory workers, and increasing the level of satisfaction experienced by end users. As a result, the rapidly expanding automotive sector in many strong economies in the Middle East and Africa presents an important automotive Simulation Software Market Opportunity.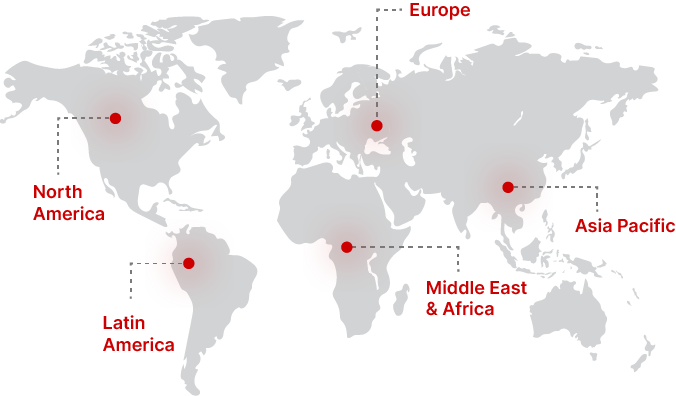 Regional Growth Insights
Download Free Sample
Key Players
ANSYS
Autodesk
PTC
MathWorks
ESI Group
Bentley Systems
Altair Engineering
Rockwell Automation
Simulations Plus
GSE Systems
Hexagon (MSC Software)
Synopsys
SimScale
COMSOL Group
Recent Developments
May 2022
PTC Inc. has released the ninth edition of their Creo CAD software, which currently dominates the industry. Creo 9 allows engineers to create their most innovative product concepts in a shorter time by utilizing cutting-edge technologies such as generative design, real-time simulation, and additive manufacturing.
Jan 2023
Ansys Discovery is a 3D simulation software that can be accessed through the cloud that helps users calculate and find the proper solutions to important design challenges. The software includes capabilities that help enhance performance and productivity by eliminating long waiting times for simulation results. This helps reduce the overall amount of time spent waiting. It provides capabilities such as structural analysis, topology optimization, design and geometry modeling, and a great deal of other functionality.
Simulation Software Market Segmentations
Segmentation by Type
Segmentation by Application
Automotive
Industrial Manufacturing
Aerospace and Defense
Energy and Mining
Frequently Asked Questions