Market Overview
According to Reed Intelligence the Global Sneaker Deodorant Market Size will approximately grow at a CAGR of 5.7% during the forecast period.
Due to customer demand for efficient methods to eliminate sneaker smells and preserve the freshness of their footwear, the sneaker deodorant industry has been steadily expanding. Sneakers are now used as both an important component of many outfits and a fashion statement, not only for going to the gym, participating in sports, or dressing casually. Since there are so many collectors and followers of the sneaker culture, sneaker deodorants are becoming more common.
Retailers provide a range of shoe deodorants for sale, including pills and sprays. Both casual users and sneaker collectors who wish to protect their collections may find deodorant capsules, which provide a more durable alternative to deodorant sprays, handy.
Market Dynamics
Market Drivers
Trends in Sports and Fitness
One element boosting the market for sneaker deodorants is the global uptick in interest in sports and fitness activities. Both athletes and fitness enthusiasts require ways to manage the unpleasant odors that often accompany intensive exertion.
Market Restraints
Some common shoe deodorants may include potentially hazardous ingredients. As eco-friendly and sustainable activities become more popular, consumers could search for more environmentally friendly products or do-it-yourself solutions.
Market Opportunities
There is a demand for long-lasting shoe deodorants with environmentally friendly ingredients. Brands may focus on developing innovative packaging and useful application tactics in order to attract customers.
Market Scope
Report Metric
Details
Market Size by 2031
USD XX Million/Billion
Market Size in 2023
USD XX Million/Billion
Market Size in 2022
USD XX Million/Billion
Historical Data
2019-2021
Base Year
2022
Forecast Period
2023-2031
Report Coverage
Revenue Forecast, Competitive Landscape, Growth Factors, Environment & Regulatory Landscape and Trends
Segments Covered

Segmentation By Type

Deodorant Spray
Shoe Deodorant Capsules

Segmentation By Application

Home
Sneaker Care Shop

Geographies Covered

North America
Europe
APAC
Middle East and Africa
LATAM

Companies Profiles

RetaW
Crep
Sneaker LAB
Scholl
KOBAYASHI
Goto
Supbro
Mandom Corp
Adidas
Segmental Analysis
Segmentation By Type
The most popular kind of shoe deodorant available is deodorant spray. They are easily available in aerosol or pump spray form, making it possible to utilize them on the inside of shoes. To maintain a fresh scent in your shoes, spray deodorant on them. Deodorants also function to get rid of smells.
The newest and most cutting-edge kind of deodorant is the shoe deodorant capsule. These pills often include odor-repelling granules or particles that release a deodorizing agent over time. Customers are permitted to put these capsules in their shoes since they may preserve long-lasting freshness and deodorization.
Segmentation By Application
Sneaker fans or anybody who wants to keep their collection of shoes fresh may buy sneaker deodorants that are only intended for home usage. These deodorants may be used by those who like sneakers and want to make sure that their shoes continue to smell fresh even after frequent usage.
Sneaker care shops are specialized offline or online companies that provide maintenance, cleaning, and preservation services for footwear. Shoe deodorants are used by professionals in this field to provide their customers a range of shoe care solutions. These deodorants often provide a wider selection of goods and services for caring for shoes
Regional Analysis
The Global Sneaker Deodorant Market is segmented by region as North America, Europe, Asia Pacific, Latin America, and Middle East and Africa.
North America
Due to its thriving sneaker culture, fervent sports fans, and health-conscious populace, North America presents a sizable market for sneaker deodorants. Effective sneaker deodorants are in high demand because to the collecting craze and growing popularity of sports footwear. The only places to get a variety of sneaker deodorant products are via internet retailing and e-commerce platforms.
Europe
Europe has a firmly established market for sneaker deodorants because of its fast-paced way of life and fashion-conscious populace. Sneakers are a popular choice for footwear across all age groups, thus deodorizing treatments are regularly needed to keep them fresh and odor-free. Businesses that provide natural and ecologically friendly shoe deodorants have a chance since Europe places a lot of emphasis on sustainability and environmentally friendly methods.
Asia Pacific
As a consequence of increased disposable incomes, urbanization, and participation in sports and fitness activities, this region's market is expanding considerably. Long-standing sneaker customs and an increase in shoe collecting in nations like China, Japan, and South Korea are driving the market's expansion. Celebrity endorsements and brand affiliations boost market appeal in this industry.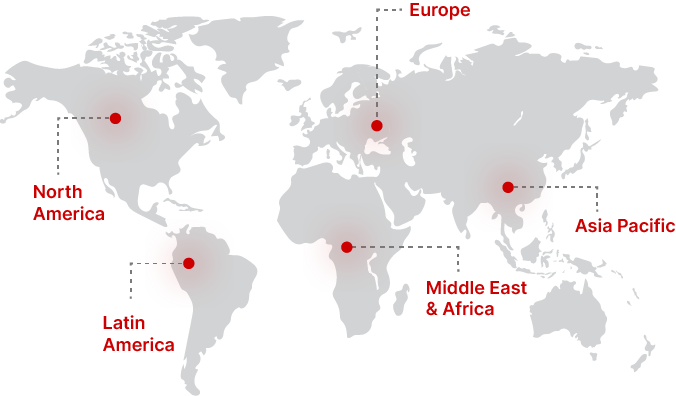 Regional Growth Insights
Download Free Sample
Key Players
RetaW
Crep
Scholl
KOBAYASHI
Goto
Supbro
Mandom Corp
Adidas
Recent Developments
Brand Collaborations With Consumer Customization
A few companies let consumers customize the flavors and packaging of their sneaker deodorants. Working together with well-known shoe brands or celebrities may open up inventive marketing possibilities and draw in a certain customer.
Sneaker Deodorant Market Segmentations
Segmentation By Type
Deodorant Spray
Shoe Deodorant Capsules
Segmentation By Application
Frequently Asked Questions