Market Overview
The Global Squeeze Chute Market Size is expected to grow at a CAGR of approximately around 4.7% during the forecast period.
The squeeze chute is a valuable piece of equipment utilized in animal husbandry to immobilize large animals for various purposes, including medical treatment, and artificial insemination. The device comprises a metal enclosure that tapers towards the rear and has adjustable sides that can be operated either manually or automatically to accommodate the animal's size. Once led into the chute, the animal is secured by the adjustable sides, which are positioned to keep the animal still without causing any harm.
Squeeze chutes use hydraulics to squeeze animals safely. There's no real pressure applied to the cattle. All four sides of them are protected, so that they are not able to back up or ram against them. The squeeze chute is an indispensable tool in livestock management, enabling farmers and veterinarians to safely handle and treat large animals while minimizing the risk of injury and stress to both the animals and humans involved. The most common form of this tool is used in Animal husbandry, although smaller forms are often used for sheep and pigs.
Market Dynamics
Market Drivers
Increasing Awareness About Animal Welfare
There is a growing awareness about the need to ensure the safety and comfort of animals during various animal husbandry practices, which has led to a rise in demand for equipment like squeeze chutes that can immobilize animals without causing them harm. The modern chutes have features such as padded floors and sides, making them more comfortable for animals and minimizing injury. The automatic control systems in hydraulic squeeze chutes also help prevent animals from escaping or becoming trapped. The governments across the world are introducing regulations and initiatives to promote the welfare of animals and ensure their humane treatment during husbandry practices, which has further driven the adoption of squeeze chutes in the market.
Advancements In Technology
The use of automation and advanced features in squeeze chutes, such as hydraulic controls, has increased their efficiency and ease of use, which has further boosted the adoption of squeeze chute in the market. Managing a herd is a labor-intensive process and costs of labor are quite high, which adds up to the operational cost of any livestock owner. However, in recent times, several advanced products such as milking robots, feeding management systems, and waste management systems have made their way into the market and made cattle management possible with minimal human intervention.
Rising Demand For Meat and Dairy Products
The increasing demand for meat and dairy products has led to the growth of the livestock industry, which in turn, has increased the demand for equipment like squeeze chutes that aid in efficient management of large animals.
Market Restraints
Expensive and High Operating Costs
Squeeze Chutes Machines are expensive tool and it required a high maintenance and operating costs for maintain proper sanitation and hygiene which make it cost-prohibitive for some farmers or ranchers.
Size Limitations and Risk of Injury
Squeeze chutes are designed to accommodate a specific range of animal sizes. This means that larger animals may not fit in the chute, which can limit the usefulness of the device.
Market Opportunities
Growing Awareness of Animal Welfare
Consumers are increasingly concerned about animal welfare, which has led to a greater focus on the humane treatment of livestock. The use of squeeze chutes can help to reduce stress and anxiety in animals during handling and medical procedures, which can help to improve animal welfare and reduce the risk of injury to both animals and workers.
Increased Adoption By Small-Scale Farmers
The high cost of squeeze chutes can be a significant barrier for small-scale farmers who may not have the financial resources to invest in this equipment, which may limit their ability to improve their livestock handling procedures. The Governments or agricultural organizations can provide financial assistance to help farmers purchase squeeze chutes or offer them at subsidized rates will boost the sales of Squeeze Chutes Market.
Rising Demand For Protein and Meat Products
As the global population grows, so does the demand for meat and dairy products. In order to address this trend, more efficient and effective livestock management practices are needed. Moreover, the increasing adoption of advanced and sophisticated squeeze chute models is likely to further fuel the growth of the squeeze chute, as these devices are designed to offer greater efficiency, ease of use, and safety features than older models.
Market Scope
Report Metric
Details
Market Size by 2031
USD XX Million/Billion
Market Size in 2023
USD XX Million/Billion
Market Size in 2022
USD XX Million/Billion
Historical Data
2019-2021
Base Year
2022
Forecast Period
2023-2031
Report Coverage
Revenue Forecast, Competitive Landscape, Growth Factors, Environment & Regulatory Landscape and Trends
Segments Covered

Segmentation by Type

Slanted
Vertical

Segmentation by Application

Livestock Industry
Others

Geographies Covered

North America
Europe
APAC
Middle East and Africa
LATAM

Companies Profiles

O'DONNELL
TOOLNEW
CLIPEX
EKO HOOFCARE
AGRICOW
ALSAC
TE PARI
FARMQUIP
LELY
EXPRESS FARMING
PRIEFERT
ROSENSTEINER
REALTUFF
IAE
Segmental Analysis
Segmentation By Type
Slanted Squeeze Chute is ergonomically designed and equipped with tilt mechanism which allows pedestal controls to run the chute while the Slanted option is active. The slanted design of the chute allows the animal to stand in a more natural position, with its head and neck slightly elevated. This can be more comfortable for the animal and can help to prevent respiratory distress that can sometimes occur in traditional vertical squeeze chutes.
A vertical squeeze chute is a type of cattle restraint device that is designed to hold the animal in an upright position while restricting its movements. It is a useful tool in the livestock industry for safely and effectively restraining cattle during various procedures while minimizing stress and discomfort for both the animal and the handler.
Segmentation By Application
Squeeze Chutes are primarily designed and used for various applications in Livestock industry. Squeeze chutes are used to immobilize cows for veterinary checks during pregnancy. A squeeze chute is used in Artificial Insemination to hold the cow still while semen is inserted into the uterus. A squeeze chute is used to restrain cattle while their hooves are trimmed and maintained. It is an important tool to enhance efficiency in daily herd management.
Squeeze chutes can be used to load animals onto trailers for transportation, ensuring the safety of both the animals and handlers during the process.
Regional Analysis
The Global Squeeze Chute Market is segmented by region as North America, Europe, Asia Pacific, Latin America, and Middle East and Africa.
North America
The North American cattle squeeze chute market share is expected to continue its growth trajectory due, to increasing demand for meat and dairy products. With increasing demand for high-quality and efficient livestock handling equipment, safe livestock handling practices. This region will witness a steady growth in the upcoming years.
Latin America
There is tremendous growth in meat production over the last one decade and this growth has been led by poultry and pork with milk and beef production. Brazil, Argentina and Mexico accounts for one third of region's meat production. In this context, Latin America will expect a rapid growth in Squeeze Chute. The Success in combating animal diseases such as foot and mouth disease (FMD) and classical swine fever (CSF) has facilitated growth of Latin American livestock product exports in recent years. At the same time, however, increasing outbreaks of animal diseases may limit this rising growth in Livestock industry, which in return can restrict growth of squeeze market in this region.
Europe
Animal welfare is a key concern in Europe, and there are strict regulations in place to ensure that animals are treated humanely. The EU has established animal welfare standards for a wide range of issues, including housing, transport, and slaughter. Organic livestock farming is becoming increasingly popular in Europe, with a growing demand for organic meat and dairy products. Considering these trends, it is expected that this region will experience a strong growth during forecast years.
Asia Pacific
The livestock sector, which is a pillar of the global food system and a contributor to poverty reduction, food security and agricultural development is growing rapidly in emerging economies of this region. India shares larger livestock market share in this region. This region has large market size, rising purchasing power and growing nutritional awareness which will propel the growth of Squeeze Chute Market in this region.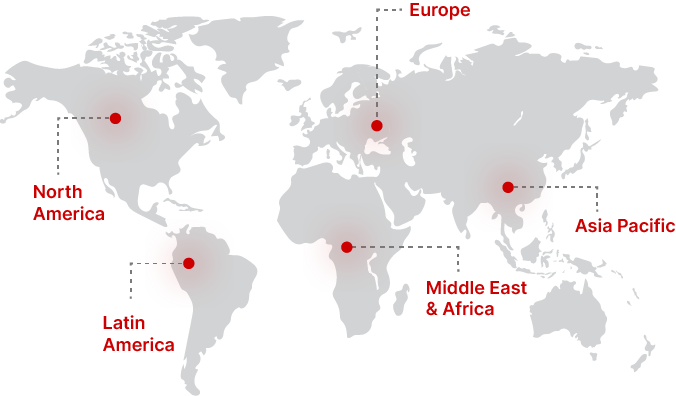 Regional Growth Insights
Download Free Sample
Key Players
O'DONNELL
TOOLNEW
EKO HOOFCARE
AGRICOW
ALSAC
TE PARI
FARMQUIP
LELY
EXPRESS FARMING
PRIEFERT
ROSENSTEINER
REALTUFF
IAE
Recent Developments
In July 2020, Livestock handling company Arrowquip has done its largest product launch ever, releasing the new highly portable 700 Series with seven models for you to choose from. Their goal is to provide ranchers with an even easier, quieter, and more efficient experience.
Squeeze Chute Market Segmentations
Segmentation by Type
Segmentation by Application
Livestock Industry
Others
Frequently Asked Questions