Market Overview
The Global Stand On Mower Market size will significantly grow at a CAGR of approximately 6.7% by forecast period.
Most people envision either a walk-behind or a riding lawnmower when they think about lawnmowers. Smaller lawns are best suited for walk-behind mowers, which can be self-propelled or driven by a push motor. Larger, more powerful, and better suited for larger yards are riding lawn mowers.
The issue is that not everyone who has a lot of grass to cut wants to spend hours sitting on an obnoxious, vibrating machine. Whilst sitting may be comfortable, research suggest that doing so for an extended period of time might exacerbate low back pain. Stand-on mowers can be useful here.
Stand-on mowers are identical to many riding machines in terms of size and power, but they lack a crucial component: the seat. In the back of the machine, there is a little foot platform instead. With stand-on mowers, you can mow your lawn without sitting, which would shorten your hip flexors.
Most stand-on mowers are zero-turn vehicles, allowing for quick turns without the need for additional space. Stand-on machines have a number of advantages over their riding equivalents, including the simple accessibility of the steering controls. These aren't suitable for everyone, though. The majority of stand-on mowers cost twice as much as riding zero-turn machines of the same size and power. It's conceivable that this pricing difference will eventually equalise. Nonetheless, the majority of stand-on mowers are currently purchased and used by landscaping professionals.
Market Dynamics
Global Stand On Mower Market Drivers
The creation of cutting-edge machinery and the impending development of smart cities are principally responsible for the market's expansion. The use of advanced systems will increase during the forecast period because to the sensors they include, which offer convenience and improve the user experience.
These sensors include obstacle detection, weather sensing, anti-theft, and others. A rise in commercial construction activities has also been brought on by the fast urbanisation of developing nations, which is anticipated to raise demand for various tools for gardening and lawn care.
Moreover, robotic lawn mower stands that are AI-powered have the potential to fundamentally change this sector and spur further expansion. This has improved cutting efficiency and made it much easier to map, regulate, and run thanks to the integration of automation systems and built-in GPS. These cutting-edge lawn mowers' new smart models would make it possible for customers to connect them with smartphones, enabling people to use the equipment from a distance using Wi-Fi, Bluetooth, or cellular connectivity.
The market is experiencing the fastest growth in demand for high-tech robotic lawn mowers. This is linked to the reduction of human involvement, increased functionality, and rising demand for efficient and convenient professional landscaping services.
With an emphasis on urbanisation, there is a tremendous need to build new structures and preserve green spaces close by, including sports fields, airports, and golf course fairways. In order to preserve the new facilities and lower the degree of pollution, stand-on lawn mowers are far more effective than traditional corded lawn mowers. Also, the use of these lawnmowers would assist further reduce the hazardous emissions brought on by the use of mowers powered by gasoline, propane, or diesel.
Global Stand On Mower Market Restraints
Often, stand-on lawn mowers have a slower ground speed and require the user to stand while mowing. Also, they require more maintenance than a sit-down zero-turn mower because of how small they are.
Zero turn mowers have a broader footprint than stand-on lawn mowers, which helps to achieve superior stability. Stand-on lawn mowers cannot accommodate a high capacity bagger as readily as a zero turn mower.
Moreover, the stand-on lawn mower's size limits its capacity to accommodate additional equipment, features, and aftermarket attachments.
Market Scope
Report Metric
Details
Market Size by 2031
USD XX Million/Billion
Market Size in 2023
USD XX Million/Billion
Market Size in 2022
USD XX Million/Billion
Historical Data
2019-2021
Base Year
2022
Forecast Period
2023-2031
Report Coverage
Revenue Forecast, Competitive Landscape, Growth Factors, Environment & Regulatory Landscape and Trends
Segments Covered

Segment by Type

36 in
48 in
54 in
Others

Segment by Application

Residential
Commercial

Geographies Covered

North America
Europe
APAC
Middle East and Africa
LATAM

Companies Profiles

Toro Company
Kubota Corporation
STIGA Group
Robert Bosch
MTD Products
Deere & Company
Honda Motor Company
Husqvarna Group
Segmental Analysis
Segment By Type
This segment includes stand on mowers with a deck size of 36 inches. These mowers are suitable for small to medium-sized lawns.
This segment includes stand on mowers with a deck size of 48 inches. These mowers are suitable for medium to large-sized lawns.
This segment includes stand on mowers with a deck size of 54 inches. These mowers are suitable for large-sized lawns.
This segment includes stand on mowers with deck sizes other than 36, 48, and 54 inches. This segment could include smaller or larger stand on mowers depending on the manufacturer's offerings.
Segment By Application
While riding and walk-behind lawn mowers account for the majority of grass-cutting devices found in domestic yards, stand-on mowers are also available.
The operator stands on a platform between the mower's two back axles on this style of mower. Though these mowers are the most costly, which is why they are typically designated for the commercial market, they do have some allure for homeowners who have big properties.
Industrial mowers typically have a 2-cylinder motor rather than a 4-cylinder engine. They can handle more horsepower and capacity than a standard 4-cylinder. Due to environmental restrictions, 4-cylinder engines have more parts that can fail and are more complicated in construction. Commercial 2-cylinder versions lack cams, lifters, and valves, but they consume more lubrication and are less effective. When it comes to sturdiness and longevity, however, 2-speed commercial models are better.
Regional Analysis
The Global Stand On Mower Market is segmented by region as North America, Europe, Asia Pacific, Latin America, and Middle East and Africa.
North America
With a 35.03% revenue share in 2022, North America will dominate the market for stand-on lawn mowers. Demand is high in developed areas like those in North America and Europe. These regional markets maintained their dominant market share positions in 2021, reaching 60% as a group.
Europe
Western Europe's rapid urbanisation over the past few years has resulted in smaller homes and smaller gardens. The regional adoption of lawn mowers may be seriously threatened by this tendency. Yet, the construction and upkeep of lawns in commercial structures would offer some relief to the generally sluggish industry growth for lawn mowers.
Asia-Pacific
The fastest market growth would be in the Asia Pacific region, particularly in China and Australia. Recently, the region has witnessed a large number of international companies introducing new robotic and walk-behind lawn mowers that are technology-driven. The region's manufacturers of lawn mowers now have new markets to tap into as well as several prospects thanks to rising disposable family income and a rise in gardening enthusiasm. Due to the increasing automation and efficiency sought in lawn mowing operations, it is predicted that robotic lawn mowers would increase at the quickest rate in Asia and the Pacific. The main drivers of the market in the area are their rising popularity and domestic manufacture of robotic and electric lawn mowers. As a result, the area presents excellent business opportunities and enormous potential for producers of lawn mowers.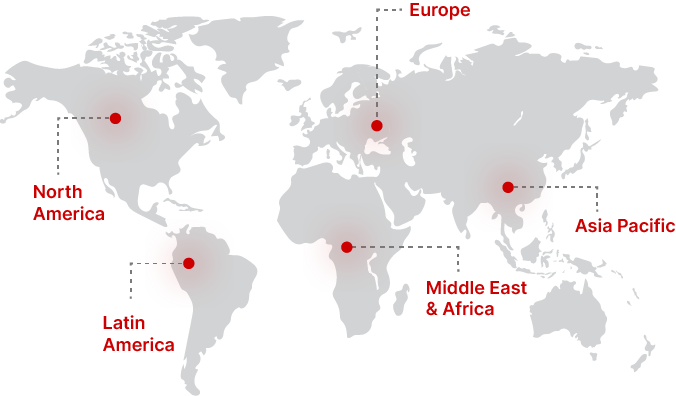 Regional Growth Insights
Download Free Sample
Key Players
Toro Company
Kubota Corporation
STIGA Group
Robert Bosch
MTD Products
Deere & Company
Honda Motor Company
Husqvarna Group
Stand On Mower Market Segmentations
Segment by Type
Segment by Application
Frequently Asked Questions