Market Overview
The Global Stationary Gas Generator Market Size is projected to grow at CAGR of approximately 6% during the forecast period.
The market for stationary gas generators is always growing. Companies, apartment complexes, housing developments, and critical infrastructure often employ stationary gas generators to deliver a steady power supply during grid outages or in remote places with irregular grid access. The main industrial drivers are the increase in demand for renewable energy, the need to reduce carbon emissions, and the need for reliable and efficient power generation solutions.
Two significant market factors are the rising significance of environmental sustainability and the shift toward cleaner energy sources. Particularly those fueled by natural gas, stationary gas generators produce less pollution than conventional diesel or gasoline generators. As a consequence of stringent government regulations and environmental legislation that strives to lessen carbon footprints, the use of gas-based power generating technologies has increased.
The market is expanding as a consequence of advancements in gas generator technology, including improved control systems, more options for monitoring, and more efficiency. These technological developments have improved the overall efficiency, operational flexibility, and load management of stationary gas generators.
But there are certain market restrictions to be aware of. The initial cost of a stationary gas generator system might be greater than that of a standard diesel generator. Additionally, the natural gas infrastructure in various regions may vary, which may limit the utilization of gas generators in certain areas.
Market Dynamics
Market Drivers
The market is impacted by a number of things. The market for stationary gas generators has been significantly impacted by the requirement for backup power systems to reduce the risk of power outages and assure uninterrupted operation. A reliable power supply is crucial for businesses and industries to minimize costly downtime and preserve operational efficiency.
Market Restraints
However, there are several limitations on the market. Particularly in areas where prices are an issue, the high starting costs of stationary gas generators compared to traditional diesel generators may restrain market expansion. Due to the availability of natural gas and biogas in certain areas as well as the requisite infrastructure, installing gas-based power production systems is more difficult.
Market Opportunities
However, there are several alternatives. As investments in renewable energy sources like solar and wind power increase, hybrid power systems which mix stationary gas generators with renewable energy technologies become more and more feasible. Power production might become more effective and ecologically benign as a result of this combination.
Market Scope
Report Metric
Details
Market Size by 2031
USD XX Million/Billion
Market Size in 2023
USD XX Million/Billion
Market Size in 2022
USD XX Million/Billion
Historical Data
2019-2021
Base Year
2022
Forecast Period
2023-2031
Report Coverage
Revenue Forecast, Competitive Landscape, Growth Factors, Environment & Regulatory Landscape and Trends
Segments Covered

Segmentation By Type

Less than 60 kW
61 to 1000 kW
Above 1000 kW

Segmentation By Application

Industrial
Commercial

Geographies Covered

North America
Europe
APAC
Middle East and Africa
LATAM

Companies Profiles

Briggs & Stratton
Caterpillar
Cummins Power Systems
Generac Power Systems
Kohler
Segmental Analysis
Segmentation By Type
A Less than 60 kW Stationary Gas Generator is a particular kind of gas-powered generator designed to provide a stationary source of energy in places without access to a typical electrical grid. These generators are often used in remote locations such as farms, cottages, and campgrounds. They typically have a maximum power output of 60 kW.
A 61 to 1000 kW Stationary Gas Generator is a sizeable, industrial-grade generator that burns natural gas or propane as its fuel. These generators are designed to provide reliable energy to factories, construction sites, and other large-scale structures and activities. Since it is immobile, the generator cannot be transported from one location to another.
An industrial-grade gas-powered generator with a capacity of at least 1000 kW is used to provide electricity to large-scale enterprises like factories, hospitals, and other commercial structures. These generators, which can produce up to 1000 kilowatts of energy, are commonly fuelled by natural gas or propane. They are often utilized in places with unstable or nonexistent power grids and are intended to be used as a backup power source in an emergency.
Segmentation By Application
The industrial application category, which made up 50% of the market in 2019, is expected to grow fast over the course of the forecast period. Stationary gas generators are often used in many industries, including the chemical, paper and pulp, mining and minerals processing, and oil and gas refineries, among others, since they can produce electricity while utilizing natural gas as a fuel source. The key forces for market development are predicted to be increased consumer demand for energy-efficient goods and government initiatives promoting green technology during the duration of the expected time frame.
Hospitals, hotels, restaurants, and other commercial structures may all have commercial functions. Since they were initially brought to the market, stationary gas generators have gained appeal among commercial enterprises since these facilities lack the onsite room to install large-scale energy sources like windmills or solar panels.
Regional Analysis
The Global Stationary Gas Generator Market is segmented by region as North America, Europe, Asia Pacific, Latin America, and Middle East and Africa.
North America
The market for stationary gas generators is dominated by North America. The area is well known for its cutting-edge infrastructure, strict environmental laws, and pressing need for a dependable source of energy. Due to the increased use of renewable energy sources and the need for backup power systems in critical infrastructure, the United States has a substantial market in this industry.
Europe
Stationary gas generators have a sizable market in Europe. Reducing greenhouse gas emissions and switching to more ecologically friendly energy sources are among the region's top priorities. Favorable regulations and incentives have been put in place to encourage the use of gas-based power production in nations including Germany, the UK, and France. This business has been able to expand as a result of the accessibility of current technologies and the focus on renewable energy sources.
Asia Pacific
The stationary gas generator market is expanding quickly in this area. In nations like China, India, and Japan, the necessity for a consistent power supply, growing urbanization, and industrialisation are the primary market drivers. A few variables affecting market growth include large populations, an emphasis on renewable energy sources, and rising prices for energy infrastructure.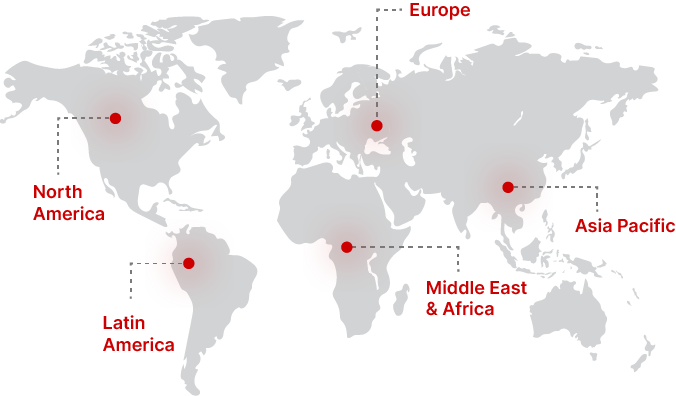 Regional Growth Insights
Download Free Sample
Key Players
Briggs & Stratton
Caterpillar
Generac Power Systems
Kohler
Recent Developments
One important development in recent years is the advent of intelligent, connected stationary gas generators. These systems provide remote administration, proactive maintenance, and improved generator performance via the application of cutting-edge monitoring and control technologies. These developments increase the operating efficiency and reliability of stationary gas generators.
Stationary Gas Generator Market Segmentations
Segmentation By Type
Less than 60 kW
61 to 1000 kW
Above 1000 kW
Segmentation By Application
Frequently Asked Questions