Market Overview
The Steroid-Corticosteroids Market Size is expected to witness a CAGR of 4.4% during the forecast period (2023-2031).
Corticosteroids are steroidal hormones generated in the adrenal cortex. And is used to treat various diseases, including renal illness, autoimmune disease, cerebral edema, skin disease, and GIT disease. These steroids are also used in organ transplantation and replacement therapy. Factors driving market expansion include an increase in the prevalence of chronic and infectious diseases (cancers, respiratory diseases, skin diseases, neurological diseases, and gastrointestinal diseases), an increase in medication resistance, and reduced product costs. Furthermore, the rise in medicinal product use fuels the growth of the corticosteroid market. However, the adverse effects of corticosteroids (such as cataracts, excessive blood sugar, weakened bones, and an increased risk of infection) limit market expansion. Continuing R&D initiatives in the pharmaceutical industry are expected to provide new opportunities for the market throughout the projected period.
The global market for steroid-corticosteroids has been growing steadily due to the rising number of people with chronic inflammatory diseases and the growing number of older people. Steroid-corticosteroids are a group of drugs that act like hormones made by the adrenal glands. There are a lot of different companies making and selling these drugs, so the market is very competitive and has a lot of different players. Pfizer Inc., Merck & Co. Inc., GlaxoSmithKline plc, Sanofi S.A., and AstraZeneca plc are some of the most important companies in the market. Steroid-corticosteroids come in many forms, such as pills, injections, creams, ointments, and inhalers. They treat various conditions, such as respiratory diseases, skin conditions, and joint pain.
Market Dynamics
Market Drivers
Growing Demand for Topical Corticosteroids
Dermatologists use topical corticosteroids to treat skin problems like eczema, psoriasis, and dermatitis. Topical corticosteroids are in high demand because these skin problems are becoming more common.
Advancements In Drug Delivery Systems
New drug delivery systems, such as inhalers and nasal drops, have made it easier to give corticosteroids to patients. These improvements have made it easier for patients to follow directions and use the products, which is driving the market even faster.
Market Restraints
Emerging Alternative Treatment Methods
Scientists and drug companies are always looking for and creating new ways to treat diseases. Some of these methods include focused biological therapies, gene therapy, and regenerative medicine. These new choices may offer more effective and safer ways to treat certain conditions, which could make steroid-corticosteroids less important.
Market Scope
Report Metric
Details
Market Size by 2031
USD XX Million/Billion
Market Size in 2023
USD XX Million/Billion
Market Size in 2022
USD XX Million/Billion
Historical Data
2019-2021
Base Year
2022
Forecast Period
2023-2031
Report Coverage
Revenue Forecast, Competitive Landscape, Growth Factors, Environment & Regulatory Landscape and Trends
Segments Covered

Segment by Type

Cream
Injection

Segment by Application

Hospital
Clinic

Geographies Covered

North America
Europe
APAC
Middle East and Africa
LATAM

Companies Profiles

Sumitomo
Pfizer
Novartis
Merck
Sanofi
Johnson and Johnson
GSK
AstraZeneca
Cipla
GlaxoSmithKline
Segmental Analysis
Segment by Type
Corticosteroid creams are made to be put on the skin directly. They are used to treat eczema, psoriasis, dermatitis, and allergic responses, among other skin problems. Most of the time, creams are best for rashes or irritations only in one spot. The active chemicals in these creams are absorbed by the skin and work to reduce inflammation in the area.
Corticosteroid injections involve putting the medicine straight into a certain body part, such as a joint, muscle, or tendon. With these injections, a bigger concentration of the medicine is sent to the area of pain or inflammation. This makes pain and inflammation go away quickly and in a specific area. Corticosteroid shots are often used to treat arthritis, tendonitis, bursitis, and sports injuries.
Segment by Application
Steroid-corticosteroid medicines are often used in hospitals. Hospitals use corticosteroid therapy to treat conditions such as severe asthma flare-ups, acute allergic reactions, autoimmune diseases, and inflammation after surgery. In hospitals, corticosteroids can be given in different ways, such as by intravenous (IV) injection, intramuscular (IM) injection, or as part of inhalation treatment.
Outpatient centres are where steroid-corticosteroids are given. Clinics treat various health problems, such as chronic diseases, skin, musculoskeletal, and respiratory illnesses. Based on the condition and treatment needs, corticosteroids can be given in these situations through creams, tablets, injections, or inhalation therapy.
Regional Analysis
North America
The United States is North America's greatest market for steroid-corticosteroids. It has a well-developed healthcare system and a high prevalence of chronic diseases, contributing to the market's growth. Canada and Mexico also contribute to the North American market. The United States places a significant emphasis on research and development, introducing advanced corticosteroid formulations and treatment approaches.
The increasing prevalence of chronic diseases and the aging population in these nations fuel the demand for corticosteroid medications. In addition, favourable healthcare policies and enhanced access to healthcare services contribute to market expansion. The region has a high prevalence of chronic diseases like asthma, arthritis, and inflammatory bowel disease, resulting in high demand for corticosteroid medications. In this region, an established healthcare infrastructure, advanced research facilities, and robust regulatory frameworks contribute to market growth.
Europe
Europe's major steroid-corticosteroid markets are Germany, the United Kingdom, France, Italy, Russia, and Spain. These nations have well-established healthcare systems, sophisticated medical research capacities, and high healthcare expenditures. The region suffers from a high prevalence of chronic diseases, especially respiratory conditions, and autoimmune disorders, resulting in a significant demand for corticosteroid therapies. The European market is subject to stringent regulatory requirements to ensure patient safety and the purity of medications. European pharmaceutical companies are concentrating on developing novel corticosteroid formulations with enhanced efficacy and safety profiles.
Asia-Pacific
The Asia-Pacific region, which includes China, Japan, South Korea, India, Australia, and Southeast Asian countries, is a large market for steroid-corticosteroids. A large population, accelerated urbanization, and a growing prevalence of chronic diseases characterize the region. This region's market is growing due to growing healthcare infrastructure, improved access to healthcare, and increased awareness of the benefits of corticosteroid therapies.
South America
Brazil, Argentina, and Colombia are the most important steroid-corticosteroid markets in South America. These nations confront a growing burden of chronic diseases such as asthma, rheumatoid arthritis, and skin conditions. The demand for corticosteroid therapies is driven by rising healthcare expenditures, improved access to healthcare, and increased awareness of these medications.Due to varying economic conditions and healthcare infrastructures throughout the region, the South American market may face some difficulties. However, initiatives to expand access to healthcare and the presence of a developing pharmaceutical industry contribute to market expansion.
Middle East and Africa
The Middle East and Africa region also experience variations in healthcare infrastructure and economic conditions, affecting market expansion. Nonetheless, increasing investments in the healthcare sector and collaborations with multinational pharmaceutical companies contribute to the market's growth. South Africa, the United Arab Emirates, and Saudi Arabia are important markets for steroid-corticosteroids in the Middle East and Africa. These nations have a high incidence of chronic respiratory diseases, autoimmune disorders, and skin disorders. The expansion of the healthcare infrastructure drives the demand for corticosteroid therapies, the enhancement of healthcare services, and government initiatives to improve healthcare accessibility and affordability.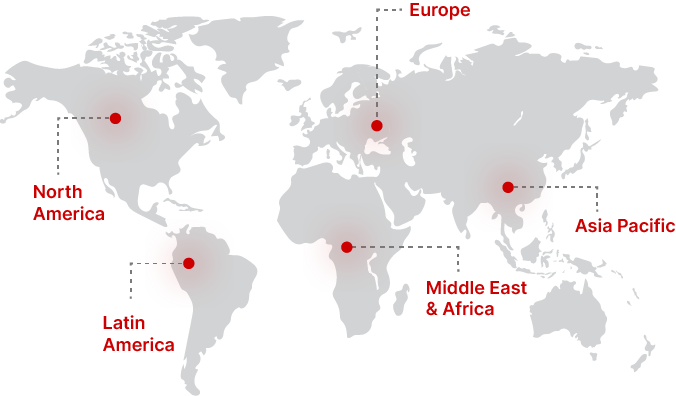 Regional Growth Insights
Download Free Sample
Key Players
Pfizer
Novartis
Merck
Sanofi
Johnson and Johnson
GSK
AstraZeneca
Cipla
GlaxoSmithKline
Recent Developments
June 2023 - Merck has finalized its acquisition of Prometheus Biosciences, Inc. The deal, which had been under discussion for several months, has now been officially completed. Merck, a leading pharmaceutical company, has expanded its reach and capabilities with this strategic acquisition. Prometheus Biosciences, known for its innovative advancements in the field of biosciences, has gained a prominent place in the industry. The acquisition marks a milestone for both companies, as they join forces to further advance research and development efforts in the biotech sector.
June 2023 - Sumitomo Chemical Co., Ltd. ("Sumitomo Chemical") and REVER CORPORATION ("REVER") have made a deal to work together on recycling waste plastics from vehicles that have reached the end of their useful lives (ELVs). Through this partnership, the two companies will work to build a circular system for recycling waste plastics that includes the whole process, from collecting to sorting to recycling into useful plastic resources. They will also work to speed up business development for plastic recycling, which has become an important issue in the auto industry and society as a whole.
Steroid-Corticosteroids Market Segmentations
Segment by Type
Segment by Application
Frequently Asked Questions