Market Overview
According to Reed Intelligence the Sweet Chilli Sauce Market Size will approximately grow at a CAGR of 7.0% during the forecast period.
The global condiments industry has a rapidly expanding subsegment known as sweet chilli sauce. It has captured the attention of taste buds all around the world with its distinctive combination of sweetness and spice. This well-liked condiment has established itself as a staple in households, eateries, and other foodservice operations since it goes well with a range of culinary creations. Its versatility allows it to be applied as a glaze, marinade, salad dressing, or dipping sauce to enhance the flavors of a range of dishes.
The market is expanding mostly due to shifting customer preferences and an increase in the appeal of ethnic and foreign flavors. Sweet chili sauce is becoming more and more popular as a result of consumer preference for spicy and distinctive flavors. The market's growth has also been greatly impacted by the development of the foodservice industry, which includes cafes, fast food restaurants, and other dining establishments. This is due to the widespread use of sweet chili sauce in many dishes, especially those that draw inspiration from Asian and Thai cuisine.
Consumers who are concerned about their health have also had an impact on market dynamics, leading to the creation of recipes that use natural ingredients and less sugar. Producers are reacting to consumer demand by offering clean label products that are free of artificial additives and preservatives as well as low- or zero-calorie alternatives in order to promote healthy eating choices.
Market Dynamics
Market Drivers
Because it doesn't need to be cooked or prepared before use, sweet chili sauce meets the growing demand for quick and simple sauces. Because of consumers' busy schedules and desire for quick and easy meal options, the market for these convenience sauces has expanded.
Market Restraints
Among the many dipping sauces and condiments that actively contend for the sweet chili sauce market are ketchup, mayonnaise, and soy sauce. Businesses must market their products in a distinctive way in order to differentiate themselves from the competition in the market.
Market Opportunities
By developing other kinds of sweet chili sauce, such as low-sugar or low-sodium substitutes, organic formulations, or custom mixes with specified components, it would be able to take into account a variety of consumer tastes and health concerns.
Market Scope
Report Metric
Details
Market Size by 2031
USD XX Million/Billion
Market Size in 2023
USD XX Million/Billion
Market Size in 2022
USD XX Million/Billion
Historical Data
2019-2021
Base Year
2022
Forecast Period
2023-2031
Report Coverage
Revenue Forecast, Competitive Landscape, Growth Factors, Environment & Regulatory Landscape and Trends
Segments Covered

Segmentation By Type

0 Calories/100ml
<40 Calories/100ml

Segmentation By Application

Daily Use
Restaurants

Geographies Covered

North America
Europe
APAC
Middle East and Africa
LATAM

Companies Profiles

Mae Ploy
Thai Kitchen
Trader Joe's
Frank's RedHot
Best of Thailand
Panda Express
Minor's
Taste Nirvana
Huy Fong
Annie Chun's
Iron Chef
A Taste of Thai
Segmental Analysis
Segmentation By Type
These sweet chili sauce variations have zero calories per 100 ml serving. Consumers who are concerned about their health and wish to reduce their calorie intake without compromising flavor have access to these calorie-effective options. The market for calorie-free sweet chili sauces is being driven by consumer demand for healthier condiment options and rising dietary awareness.
The second category consists of sweet chili sauces with calorie values less than 40 per 100 ml. Due to their moderate calorie level, these formulae appeal to consumers who wish to strike a balance between taste and health. The sector is expanding as a result of customer demand for low-calorie goods and mindful eating.
Segmentation By Application
The majority of the time when preparing meals and cooking at home, sweet chili sauce is used. It is widely used as a dipping sauce, dressing, or glaze for a range of dishes, including stir-fries, noodles, grilled meats, and salads. The fact that a substantial portion of the market's demand comes from the everyday use sector highlights how versatile and well-liked the sauce is among consumers for their regular culinary needs.
The restaurant industry serves as a good example of how sweet chili sauce is used in the foodservice industry. A popular condiment used by restaurants, cafes, fast-food chains, and other eateries to enhance the flavor of foods is sweet chili sauce. Since it may be found in a variety of cuisines, such as Asian, fusion, and international dishes, sweet chili sauce is commonly utilized in restaurants and other eating facilities.
Regional Analysis
The Global Sweet Chilli Sauce Market is segmented by region as North America, Europe, Asia Pacific, Latin America, and Middle East and Africa.
North America
Due to the increasing popularity of Asian and Thai cuisines there, this region is a big market for sweet chili sauce. The demand for sweet chili sauce has grown as a result of the rising acceptance of fiery and exotic flavors in dipping sauces, glazes, and marinades as well as the accessibility of numerous eateries with Asian influences. The growing popularity of prepared sauces for meals made at home in North America has benefited the industry.
Europe
The desire for quick condiments and distinctive flavors is extremely high in this developed market for sweet chili sauce. The market has expanded as a result of rising demand for Asian cuisine in nations including the Netherlands, Germany, and the United Kingdom. Due to its widespread use in fusion cuisine and adaptability in enhancing the flavor of many foods, sweet chili sauce has become a mainstay in European homes and restaurants.
Asia-Pacific
Due to its widespread use in Asian cuisine, sweet chili sauce is produced and consumed in large quantities throughout the Asia-Pacific area. Large-scale production and use of sweet chili sauce is a staple of the local cuisine in nations like Thailand, Indonesia, and Vietnam. The region's rich culinary heritage and growing interest in foreign flavors are driving the growth of the Asia-Pacific market.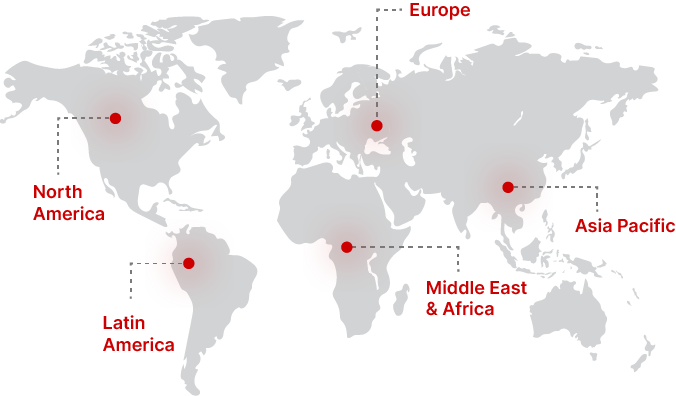 Regional Growth Insights
Download Free Sample
Key Players
Mae Ploy
Thai Kitchen
Trader Joe's
Best of Thailand
Panda Express
Minor's
Taste Nirvana
Huy Fong
Annie Chun's
Iron Chef
A Taste of Thai
Recent Developments
Better Formulations
In response to consumer demands for healthier options, numerous sweet chili sauce makers are releasing better formulations that appeal to health-conscious consumers by using natural ingredients, having a reduced sugar level, and excluding any artificial additives.
Sweet Chilli Sauce Market Segmentations
Segmentation By Type
0 Calories/100ml
<40 Calories/100ml
Segmentation By Application
Frequently Asked Questions