Market Overview
According to Reed Intelligence the Global TAIC (Triallyl Isocyanurate) Market Size will approximately grow at a CAGR of 6.9% during the forecast period.
Triallyl isocyanurate (TAIC) is a cross-linking agent in various products, such as electronic materials, liquid crystals, semiconductors, and solar cells. It is very resistant to heat and chemicals. In the coming years, the triallyl isocyanurate industry will be driven by the development of more efficient and advanced technology, rising demand from the industrial sector, the growth of the automotive industry, and the benefits of triallyl isocyanurate, such as its resistance to heat, its mechanical properties, its resistance to hydrolysis, and its weather resistance. Triallyl isocyanurate, or TAI, is a flame retardant used in plastics and fabrics. It helps stop fires by slowing the growth of flames and reducing how much heat is given off. TAI can also make other things less likely to catch fire.
Market Dynamics
Market Drivers
Increasing demand for TAIC in Thermoplastic Applications
Thermoplastic materials are in high demand due to their versatile characteristics. The products made from thermoplastic materials are available in many industries, from the automotive to the electrical industry, and electronic products, from film and packaging to construction and white goods products. They are easy to use, don't have any dust on them, and are always of good quality. Popular uses for thermoplastic polymers include the manufacture of pipes, ropes, belts, insulators, and adhesives. When items composed of thermoplastic polymers are subjected to high temperatures and fire, the thermoplastic polymer typically melts and drips due to the heat. Hence, the use of TAIC as a flame retardant in thermoplastic applications is increasing.
Market Restraints
Triallyl Isocyanates can cause skin sensitization, asthma, skin or mucous membrane irritation, and, rarely, a lung reaction called hypersensitivity pneumonitis. The workers constantly exposed to isocyanates can become sensitized, which means they develop an allergy. The inhalation of the material may be harmful, and contact may cause burns to the skin and eyes.
Market Opportunities
Increasing Demand in the Automotive and Construction Industry
Triallyl isocyanurate has special qualities that give a polymer better mechanical properties, heat resistance, and resistance to hydrolysis and the effects of weathering. Triallyl isocyanurate makes tires and other small parts like gaskets, soles, and others for the automotive industry. Synthetic rubber is cheaper than natural rubber, works better, and is easier to make. It also has good qualities and is easy to make. With growing demand from the industrial sector, more efficient and advanced technology will be made, and the automotive business is doing well. The construction industry uses machine learning in the form of AI-powered generative design to identify and mitigate clashes between the different models. All these factors are expected to grow the TAIC market.
Market Scope
Report Metric
Details
Market Size by 2031
USD XX Million/Billion
Market Size in 2023
USD XX Million/Billion
Market Size in 2022
USD XX Million/Billion
Historical Data
2019-2021
Base Year
2022
Forecast Period
2023-2031
Report Coverage
Revenue Forecast, Competitive Landscape, Growth Factors, Environment & Regulatory Landscape and Trends
Segments Covered

Segment By Type

TAIC Liquid
TAIC Powder

Segment By Application

Plastics
Rubber

Geographies Covered

North America
Europe
APAC
Middle East and Africa
LATAM

Companies Profiles

Evonik
Shinryo Corporation(Mitsubishi Chemical)
China Star New Materials
Hunan Farida Chemical
Hangzhou Keliren
Xiamen Hongjin
Sanji Chemical
Shanghai Meicheng Chemical
Beijing Ouhe Technology
Hunan Lide Technology New Materials
Segmental Analysis
Segment By Type
TAIC is a light yellow liquid or crystalline at normal temperatures. It has a melting point of 17-27℃ and a specific gravity of 1.155.
Powder-type has low volatility in high-temperature processing fields.
Segment By Application
TAIC uses as a crosslinking agent in plastic packaging.
The crosslinker for thermoplastics (PE and EVA) and ionic exchange resins made from acrylic and styrene is TAIC. It is added to special rubber mixtures like CM, EPDM, FKM, and Q to help them harden. It is added to resins like acrylate, unsaturated polyester, epoxy, and DAP to make them work better.
Regional Analysis
North America (USA and Canada)
The flexible plastic packaging market in North America is growing because more people want single-serving packs or small packs, people have more money to spend, the economy is getting better, and more people are buying packaged food. Due to TAIC use as a crosslinking agent in plastic packaging, triallyl isocyanurate is regulated under section 21 of the Code of Federal Regulations (CFR) by the Food and Drug Administration (FDA) as an indirect food additive. This factor drives packaging manufacturers to demand TAIC.
Europe (Germany, the U.K., France, Russia, Italy, and the Rest of Europe)
Auto manufacturing is complicated and very competitive, and carmakers are always coming up with new ways to improve their cars' performance, safety, and efficiency and safety, and efficiency of their cars. In recent years, electric and hybrid cars have become more popular in Europe as carmakers try to cut emissions and meet the rising demand for more environmentally friendly ways to get around. This growing demand for advanced features in the automobile industry boosts the Triallyl Isocyanurate Market.
Asia-Pacific (China, Japan, South Korea, India, Southeast Asia, Rest of Asia-Pacific)
A good infrastructure for any economy opens a wide variety of opportunities for the country's growth. It provides employment. So, spending on good infrastructure is important for economic growth, wealth-building, and people's health and happiness. Because of this, many countries in Asia-Pacific are spending on building and infrastructure projects. As TAIC is used in the manufacturing of various thermoplastic industry and automotive industries. It will help the economy to grow gradually.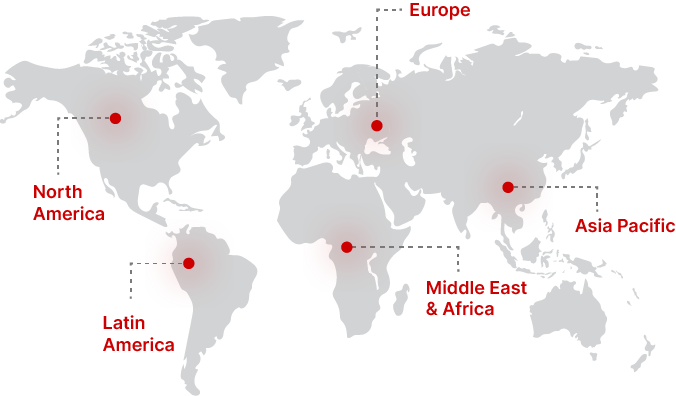 Regional Growth Insights
Download Free Sample
Key Players
Shinryo Corporation (Mitsubishi Chemical)
China Star New Materials
Hunan Farida Chemical
Hangzhou Keliren
Xiamen Hongjin
Sanji Chemical
Shanghai Meicheng Chemical
Beijing Ouhe Technology
Hunan Lide Technology New Materials
Recent Developments
June 2023: Brenntag, a prominent chemical and ingredient distribution company, has signed an exclusive distribution agreement with Evonik. Since June 2023, Brenntag has been distributing silane compound-based building protection products to customers in Germany. Specifically, this distribution agreement involves silane systems based on silicon used as protective coatings for building surfaces. The molecules penetrate deep into the vv from damage and decay.
TAIC (Triallyl Isocyanurate) Market Segmentations
Segment By Type
Segment By Application
Frequently Asked Questions