Market Overview
According to Reed Intelligence the Global Vegan Fast Foods Market Size will approximately grow at a CAGR of 8.5% during the forecast period.
Vegetarian, vegan, and flexitarian lifestyles are becoming more and more prevalent, and there is a growing need for plant-based alternatives worldwide. As a consequence, the market for fast food that is vegan is rapidly growing.
The market is influenced by a wide range of factors. First of all, as knowledge of the negative environmental consequences of animal agriculture and ethical concerns about animal suffering have grown, there has been a discernible rise in acceptability of plant-based diets. Fast food establishments are expanding their vegan menu options in order to cater to their customers' ethical and environmental concerns. Second, as consumer knowledge of their own health has improved, there has been an increase in demand for better fast food choices. Since it often exclusively includes nutrients derived from plants, vegan fast food offers a nutrient-dense alternative to conventional fast food.
Market Dynamics
Market Drivers
Vegetarianism and other plant-based diets are becoming more popular because of the positive effects they have on health. Vegan fast food is healthier than its non-vegan cousin since it uses less processed goods, unnatural chemicals, and excessive oils.
As our knowledge of how to best use plant-based components grows, we can create vegan alternatives that are almost indistinguishable in appearance, texture, and flavor from their animal-based counterparts. Meat and dairy substitutes such as pea protein, soy protein, and seitan are increasingly being included into popular foods such as burgers, sausages, and nuggets. As a consequence of these improvements, more people will give vegan fast food a try.
Market Restraints
It's possible that vegan fast food alternatives have become more commonplace, but this is by no means certain. There may be fewer vegan fast food restaurants in areas where there is less of a demand for them owing to a lack of funding and knowledge about the health advantages of a plant-based diet.
Vegan fast food may be seen as more expensive than traditional fast food due to differences in perceived value. Growth in places where customers put a premium on cheap costs may be hampered by the higher pricing of plant-based goods.
Market Opportunities
The growing trendiness of veganism and other plant-based diets may be good news for the vegan fast food industry. The increasing popularity of vegetarian and vegan diets has increased the need for plant-based alternatives to meat and dairy.
More people would have access to vegan menu options if vegan fast food firms worked with traditional fast food franchisees. Providing additional vegan alternatives might help fast food restaurants meet the needs of their consumers and advance the food service sector as a whole.
Market Scope
Report Metric
Details
Market Size by 2031
USD XX Million/Billion
Market Size in 2023
USD XX Million/Billion
Market Size in 2022
USD XX Million/Billion
Historical Data
2019-2021
Base Year
2022
Forecast Period
2023-2031
Report Coverage
Revenue Forecast, Competitive Landscape, Growth Factors, Environment & Regulatory Landscape and Trends
Segments Covered

Segmentation by Type

Dairy Alternatives
Meat Substitutes

Segmentation by Application

Takeout
Dine-in

Geographies Covered

North America
Europe
APAC
Middle East and Africa
LATAM

Companies Profiles

Alpro
Boca Foods
Goshen Alimentos
Plamil Foods Ltd.
Tofutti Brands, Inc.
Danone S.A.
VBites Foods Ltd
VITASOY International Holdings Ltd.
Eden Foods Inc.
Vegetarian Express
Veganz
Segmental Analysis
Segmentation By Type
This category includes vegan substitutes for dairy products such milk, yogurt, cheese, and butter. Popular vegan fast food items including vegan milkshakes, vegan cheeseburgers, and vegan yogurt parfaits employ dairy substitutes made of soy, almond, coconut, oat, or rice.
Burgers, sausages, nuggets, and meat substitutes are available in vegetarian and vegan varieties. Meat substitutes are made from plant proteins such as soy, wheat gluten (seitan), pea protein, or mycoprotein. Hot dogs, chicken sandwiches, and vegan hamburgers are a few of them.
Segmentation By Application
This section discusses the usage of vegan fast food for delivery or grab-and-go. There are vegan fast food restaurants and veganized versions of traditional fast food outlets for individuals who are pressed for time or want quick plant-based meals on the go. Since they are made to be portable, vegan burgers, wraps, sandwiches, salads, or snacks are often available in vegan takeaway containers.
The major focus of this section is the usage of vegan fast food for dining experiences in restaurants. Dine-in options exist that let patrons to partake in a sit-down meal with table service at vegan fast food establishments and other places. For dine-in customers, vegan pizza, pasta dishes, gourmet vegan burgers, vegan desserts, and other plant-based entrees could be offered.
Regional Analysis
The Global Vegan Fast Foods Market is segmented by region as North America, Europe, Asia Pacific, Latin America, and Middle East and Africa.
There is a sizable demand for vegan fast food in North America. Both the desire for healthier fast food choices and the acceptance of plant-based diets in the area have increased. The popularity of veganism and the number of vegan fast food restaurants, particularly in the United States, have skyrocketed. Since big fast food chains are nearby, there are chances for partnerships and the addition of vegan menu items that will appeal to a wider range of customers.
Vegan fast food has a sizable market in Europe because of the rising concern for the environment, animal welfare, and human health. Fast food options made from vegan ingredients are increasingly prevalent and veganism is more popular in nations like the UK, Germany, and Sweden. In the area, vegan fast food restaurants have teamed up with traditional fast food restaurants to include vegan options to their menus.
Vegan fast food has a large business potential in Asia Pacific. In the area, there are many of vegetarians, and interest in plant-based diets and health awareness is growing. Due to the many culinary traditions of nations like India, Thailand, and Singapore, which provide vegetarian and vegan alternatives, vegan fast food is becoming more and more popular. The industry is booming as a result of the entry of foreign fast food chains that are increasing their vegan menu options.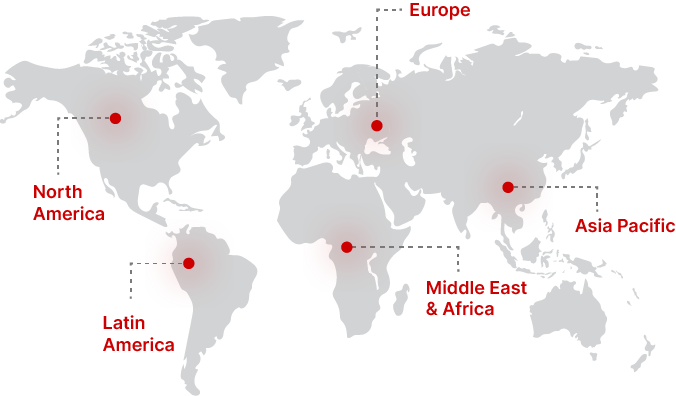 Regional Growth Insights
Download Free Sample
Key Players
Boca Foods
Goshen Alimentos
Plamil Foods Ltd.
Tofutti Brands, Inc.
Danone S.A.
VBites Foods Ltd
VITASOY International Holdings Ltd.
Eden Foods Inc.
Vegetarian Express
Veganz
Recent Developments
Plant-based vegan meat substitutes have gained popularity in recent years as a healthier alternative to traditional meat products. Customers who are trying to make the switch to vegetarianism or veganism will appreciate the authenticity of the texture, appearance, and flavor of these meat substitutes.
Vegan Fast Foods Market Segmentations
Segmentation by Type
Dairy Alternatives
Meat Substitutes
Segmentation by Application
Frequently Asked Questions