Market Overview
The Global Voltage Feedback Amplifier Market Size is projected to register a CAGR of approximately 5.4% during the forecast period 2023-2031.
The need for voltage feedback amplifiers (VFA) is expected to increase during the next years. The main factors driving the market include high-performance amplification choices, developments in semiconductor technology, and the growing need for efficient signal processing in communication and broadcasting equipment.
The need for VFAs is growing as more people utilize communication tools like smartphones, tablets, routers, and modems. The necessity for VFAs in these devices is driven by the requirement for reliable and high-quality communication since they are crucial for signal amplification and conditioning for effective transmission and reception.
Market Dynamics
Market Drivers
Technological Developments In the Semiconductor Industry
It is now possible to manufacture high-performance voltage feedback amplifiers as a result of ongoing developments in this area. Among these improvements are better semiconductor processes, higher material quality, and better circuit designs. These technical advancements, which include broader bandwidth, reduced distortion, and higher linearity, enhance VFA performance.
Growing Demand for Energy-Efficient Amplifiers Energy efficiency is becoming more important, which is driving up the need for voltage feedback amplifiers that provide economical power utilization while keeping excellent performance. Battery life is extended and energy consumption is reduced because to low power, high efficiency VFAs. The use of VFAs in several applications is a result of the need for energy-efficient amplification solutions.
Market Restraints
Voltage feedback amplifiers have the potential to inject noise and distortion into the amplified signal. Things like the coupling of outside noise, circuitry non-linearities, and amplifier internal noise sources might have an influence on this. Noise and distortion must be reduced in applications like audio amplification and instrumentation, which require high signal quality and low noise performance.
Market Opportunities
Given the growing usage of wireless communication systems, including 5G networks, Internet of Things (IoT) devices, and wireless sensor networks, voltage feedback amplifiers have a lot of promise. For these systems to deliver and receive wireless data reliably, high-speed, high-quality signal amplification is required. Base stations, transceivers, and RF front-end modules are just a few examples of different wireless communication system stages that could include VFAs.
The use of cutting-edge electronics in the automotive sector is growing. The technology found in electric vehicles, as well as driving assistance and entertainment systems, are some examples. Automotive electronics use voltage feedback amplifiers for control system amplification, sensor signal conditioning, and audio amplification. Opportunities for VFAs are presented by the electrification of cars and the rising demand for high-tech vehicle features.
Market Scope
Report Metric
Details
Market Size by 2031
USD XX Million/Billion
Market Size in 2023
USD XX Million/Billion
Market Size in 2022
USD XX Million/Billion
Historical Data
2019-2021
Base Year
2022
Forecast Period
2023-2031
Report Coverage
Revenue Forecast, Competitive Landscape, Growth Factors, Environment & Regulatory Landscape and Trends
Segments Covered

Segmentation by Type

Single Channel
Double Channel

Segmentation by Application

Communication Product
Laptop
Broadcasting Equipment

Geographies Covered

North America
Europe
APAC
Middle East and Africa
LATAM

Companies Profiles

SG Micro
Maxim Integrated
Global Mixed-Mode Technology
Texas Instruments
Analog Devices
MaxLinear, Inc
Microchip Technology
ADI
ROHM
Renesas Electronics
Segmental Analysis
Segmentation By Type
Amplifiers having a single amplification channel are known as single-channel voltage feedback amplifiers. One input channel may be processed and amplified by these amplifiers. They are often used in instrumentation, audio, single-channel communication, and other single-signal amplification systems.
Two amplification channels are included in double-channel voltage feedback amplifiers. These amplifiers are capable of analyzing and boosting signals from two input channels simultaneously. When it is necessary to separately amplify and process several signals, such as in stereo audio systems, dual-channel communication systems, and certain instruments, these devices are utilized.
Segmentation By Application
Voltage feedback amplifier-based communication systems and equipment are widely available on the market for communication products. Mobile phones, tablets, routers, modems, and other communication tools are just a few examples of these items. By aiding with signal amplification and conditioning for transmission or reception, voltage feedback amplifiers are essential in many applications and provide dependable, high-quality communication.
Another unique use for voltage feedback amplifiers is in laptops. These amplifiers function as audio amplifiers for speakers and headphones as well as signal conditioners for audio input/output ports as part of the signal processing chores carried out by laptop computers. PCs with VFA provide higher overall audio performance and quality in terms of efficiency and clarity.
The portion for voltage feedback amplifiers in professional broadcasting equipment, such as audio mixers, video switchers, audio processors, and transmission equipment, is referred to as "broadcasting equipment". In broadcasting systems, VFAs are essential for signal amplification, signal conditioning, and overall signal processing. For broadcasting reasons, they guarantee that audio and video broadcasts are of the greatest quality.
Regional Analysis
The Global Voltage Feedback Amplifier Market is segmented by region as North America, Europe, Asia Pacific, Latin America, and Middle East and Africa.
North America
North America is a considerable market for voltage feedback amplifiers due to its growing semiconductor industry, extensive research and development activities, and strong focus on technological advancements. The demand for VFAs in the region is rising as a result of the growing usage of cutting-edge electronics in sectors including telecommunications, automotive, aerospace, and the military. Key semiconductor and technology companies situated in the United States also contribute to the market's expansion in North America.
Europe
Europe is a significant market for VFAs due to the development of the telecommunications infrastructure and the presence of leading automakers and consumer electronics companies. VFAs are in great demand for applications including audio amplification, sensor signal conditioning, and data transmission in countries like Germany, the United Kingdom, France, and Italy. Due to the continent's emphasis on energy efficiency, stringent quality standards, and R&D expenditure, European VFA manufacturers have potential.
Asia Pacific
The region is seeing considerable growth in the VFA market as a result of the presence of sizeable semiconductor manufacturing facilities and the increasing demand for consumer electronics and telecom products. The pace of adoption of cutting-edge electronics and technology is being set by Taiwan, China, Japan, South Korea, and other countries. Due to the region's growing middle class, more disposable incomes, and advancements in the communications infrastructure, VFAs have a sizable market in applications such as mobile devices, audio systems, and wireless communication.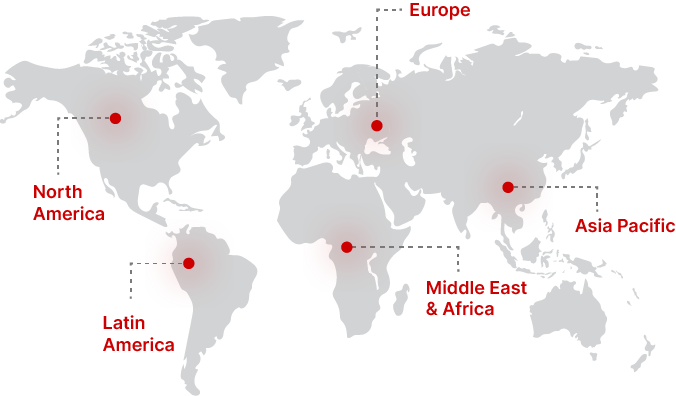 Regional Growth Insights
Download Free Sample
Key Players
Maxim Integrated
Global Mixed-Mode Technology
Texas Instruments
Analog Devices
MaxLinear, Inc
Microchip Technology
ADI
ROHM
Renesas Electronics
Recent Developments
The design and production of wideband voltage feedback amplifiers have been the subject of recent study. In order to fulfill the growing need for high-frequency signal amplification in applications including data transit, high-speed data capture, and instrumentation, these amplifiers provide expanded bandwidth capabilities.
Voltage Feedback Amplifier Market Segmentations
Segmentation by Type
Single Channel
Double Channel
Segmentation by Application
Communication Product
Laptop
Broadcasting Equipment
Frequently Asked Questions