Market Overview
According to Reed Intelligence the Global Waste Sorting Plants Market Size will approximately grow at a CAGR of 6.8% during the forecast period.
The need for effective waste management solutions across several sectors is causing a rapid expansion of the garbage sorting facility market. The need for both automatic and manual trash sorting facilities that allow for efficient separation and processing of various kinds of garbage defines the market.
The market for garbage sorting facilities is being driven by an increase in waste production, government initiatives, environmental concerns, and technological advancements. By providing efficient and environmentally friendly methods for sorting garbage, trash management companies and equipment providers may be able to tackle the problems associated with waste management. There will probably be increased need for trash sorting facilities as recycling, eco-friendly waste management methods, and efficient garbage disposal gain popularity.
Market Dynamics
Market Drivers
Businesses, groups, and industries are becoming more and more conscious of the damage that inappropriate waste management does to the environment. By removing recyclables from the waste stream, lowering dependency on landfills, and fostering the circular economy, trash sorting facilities provide a sustainable option. The need for garbage sorting facilities is being driven by growing environmental awareness and the desire to reduce carbon footprints.
Market Restraints
Maintenance and Complexity
To maintain its complex systems, equipment, and procedures, waste sorting plants need a skilled workforce. Certain businesses may be constrained by the expense of operating and maintaining the trash sorting facilities. To overcome this difficulty and guarantee the long-term financial sustainability of trash sorting facilities, it is essential to provide enough training, frequent maintenance, and effective sorting system operation.
Market Opportunities
The following initiatives are being extended in order to promote recycling and the circular economy
The market for trash sorting facilities has more space for expansion as recycling and the circular economy gain traction. Businesses, governments, and consumers all want to use sustainable waste management techniques. Recycling is gaining popularity. Recycling requires waste sorting facilities because they allow for precise material separation and the development of new markets.
Market Scope
Report Metric
Details
Market Size by 2031
USD XX Million/Billion
Market Size in 2023
USD XX Million/Billion
Market Size in 2022
USD XX Million/Billion
Historical Data
2019-2021
Base Year
2022
Forecast Period
2023-2031
Report Coverage
Revenue Forecast, Competitive Landscape, Growth Factors, Environment & Regulatory Landscape and Trends
Segments Covered

Segment by Type

Automatic
Manual

Segment by Application

Food
Chemical
Daily Necessities

Geographies Covered

North America
Europe
APAC
Middle East and Africa
LATAM

Companies Profiles

ISWA
Coparm
Bezner
Macpresse
Lippel
Beston
NM Heilig
Christof Industries
Fazzini Meccanica
Arup
Segmental Analysis
Segmentation By Type
Automated trash sorting facilities use cutting-edge technology to automatically separate different kinds of rubbish, including optical sensors, near-infrared (NIR) detectors, and artificial intelligence (AI) algorithms. Large amounts of rubbish can be handled by these devices with minimal assistance from humans. Large-scale waste management facilities, recycling operations, and municipal solid waste sorting activities often use automatic trash-sorting equipment.
The personnel at these facilities must manually sift the trash. Workers manually sort various kinds of trash using visual recognition and an understanding of waste classifications in this type of system. Manual garbage sorting facilities are often used by smaller companies, regions with lesser waste production, or places with reduced labor expenses.
Segmentation By Application
Organic waste, waste from packaging, and waste from food processing are a few examples of waste from the food business. Waste sorting facilities are necessary for the waste-to-energy processes used in the food business, such as anaerobic digestion, composting, and others. These facilities make sure that food waste is properly handled and disposed of, minimizing any adverse impacts on the environment and encouraging ecologically responsible garbage disposal techniques.
Some of the waste products produced by the chemical industry include containers, packaging, and chemical wastes. When there exist facilities for sorting chemical waste, it is easier to separate various forms of chemical waste for appropriate treatment, recycling, or disposal. The facilities enable the compliant, legal, and environmentally sound treatment and disposal of chemical waste.
Regional Analysis
The Global Waste Sorting Plants Market is segmented by region as North America, Europe, Asia Pacific, Latin America, and Middle East and Africa.
North America
North America is an important market for trash sorting facilities because of the continent's stringent waste management regulations, high rates of garbage production, and emphasis on sustainability. Modern sorting techniques and waste management systems have been developed in both the US and Canada. The market in this industry is characterized by the employment of advanced sorting systems, robotic sorting technology, and the use of data analytics for enhanced sorting efficiency and recycling rates.
Europe
Europe is a big market for trash sorting facilities because of its advanced waste management strategies and stringent environmental regulations. Several countries, most notably Germany, the Netherlands, Sweden, and Austria, have invested substantial sums of money on recycling infrastructure. Innovative sorting techniques, strict recycling regulations, and concepts from the circular economy all have an influence on the European market. The subject is focused on enhancing resource recovery and efficient waste sorting via the use of advanced sorting systems and sensor-based technologies.
Asia Pacific
There is a growing need for trash sorting facilities as a result of the region's rapid urbanization, rising population, and increased waste production. Countries like China, Japan, South Korea, and Australia are investing in waste management infrastructure and technology to address the problems with rubbish management. The market in this sector is being driven by the demand for improved waste management strategies, increased recycling rates, and a reduction in the use of landfills. In order to handle the many rubbish streams in densely populated urban areas, this organization needs cutting-edge sorting techniques and technical innovations.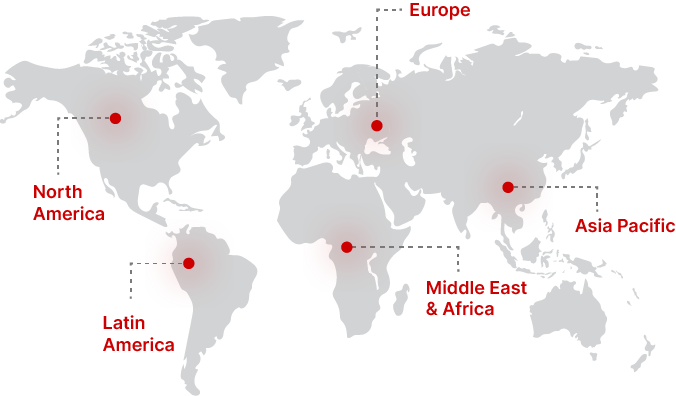 Regional Growth Insights
Download Free Sample
Key Players
ISWA
Coparm
Bezner
Lippel
Beston
NM Heilig
Christof Industries
Fazzini Meccanica
Arup
Recent Developments
Monitoring and data analytics systems are used in waste sorting plants to provide real-time monitoring, performance assessment, and process optimization. Estimating maintenance requirements, improving operational performance, and identifying issue areas are all made feasible by data-driven insights. Waste sorting facilities utilize cutting-edge technology and monitoring methods to boost productivity and sustainability.
Waste Sorting Plants Market Segmentations
Segment by Type
Segment by Application
Food
Chemical
Daily Necessities
Frequently Asked Questions