Market Overview
The Global Water Ultrafiltration Solutions Market Size is expected to grow at a CAGR of approximately around 14.9% during the forecast period of 2023-2031.
The method of forcing liquid containing tiny and ultrafine particles through a semipermeable membrane is known as ultrafiltration. This is accomplished using many ultrafiltration membranes, including hollow fiber, plate and flame, and tubular ultrafiltration membranes.
The wake-up of the covid 19 pandemic had a moderate impact on the ultrafiltration market; however, the rise in the adoption of ultrafiltration process among sectors such as pharmaceuticals, food, beverages, municipal treatments, and others is expected to drive market growth during the forecast period positively.
Market Dynamics
Market Drivers
The Technology of Selective Separation
Selective membranes can be employed to maintain a particular purity level during separation procedures used in water treatment, food and beverage processing, and pharmaceutical applications. Concerns have recently been raised concerning the consequences of contaminants in groundwater sources, such as pesticides and pharmaceutical residues. In such cases, the demand for selective separation technology to achieve set water quality regulations ultimately boosts the worldwide ultrafiltration market.
Rising Demand For Water Treatment
The growing population and dirty water have increased the demand for efficient municipal water treatment plants, where ultrafiltration membranes are commonly used for water treatment activities. This aspect is expected to raise the demand for ultrafiltration membranes for municipal waste treatment.
Market Restraints
Ultrafiltration does not filter soluble material, such as gums, blood, and urea, which are common contaminants in pharmaceutical goods. This material will not be transferred to the ultra-filtered phase and will remain on the membrane. Ultrafiltration can cause irreversible damage to membranes if they are not manufactured properly, overused, or used at high-pressure levels. This happens when the membrane is irreversibly destroyed. This can cause membrane damage, causing the ultrafiltration process to fail.
Market Opportunities
Rising Incidences of Lack of Fresh Water
The scarcity of fresh water is a major issue that affects both industries and society as a whole. Industries use large volumes of water for their manufacturing operations, which generate industrial effluent. Water management for enterprises will rely on recycling and reuse as a limited resource. More resources will be required in the coming years as the industry expands. This expansion is likely to offer up new uses for ultrafiltration. Due to rigorous restrictions and expanding environmental concerns, enterprises are expected to recycle and reuse water to achieve zero discharge. Population increase, urbanization, industrialization, pollution, and climate change will exacerbate water scarcity.
Market Scope
Report Metric
Details
Market Size by 2031
USD XX Million/Billion
Market Size in 2023
USD XX Million/Billion
Market Size in 2022
USD XX Million/Billion
Historical Data
2019-2021
Base Year
2022
Forecast Period
2023-2031
Report Coverage
Revenue Forecast, Competitive Landscape, Growth Factors, Environment & Regulatory Landscape and Trends
Segments Covered

Segmentation by Type

Polymeric Water Ultrafiltration Machine
Ceramic Water Ultrafiltration Machine

Segmentation by Application

Municipal Water Treatment
Food and Beverage Processing
Pharmaceutical Manufacturing

Geographies Covered

North America
Europe
APAC
Middle East and Africa
LATAM

Companies Profiles

DuPont
Hyflux
Inge
Toray Industries
SUEZ
Hydranautics
Pentair
Segmental Analysis
Segmentation By Type
Polymeric Water Ultrafiltration Machine
A polymer water ultrafiltration machine is a type of water treatment device that removes pollutants from water using a polymer membrane. The pores in the membrane are small enough to allow water molecules to pass through but large enough to prevent bacteria, viruses, and other particles from passing through.
Ceramic Water Ultrafiltration Machine
Ceramic water ultrafiltration machines are water purification devices that remove impurities from water using ceramic membranes. Tiny pores in the membranes catch bacteria, viruses, and other tiny particles while allowing water to pass through. Ceramic ultrafiltration machines often treat contaminated water with bacteria or viruses, such as well or stream water. They can also be used to treat turbid or suspended solids-rich water.
Segmentation By Application
Municipal Water Treatment
Ultrafiltration is a powerful method for lowering the silt density index of water and eliminating particles that can clog reverse osmosis membranes. Upstream of the reverse osmosis unit, ultrafiltration is widely used to pretreat surface water, seawater, and biologically treated municipal water.
Food and Beverage Processing
Ultrafiltration is used in the beverage sector to increase product production and quality. Proteins, suspended colloids, polyphenolic chemicals, sugar, pectin, and microbes are removed from natural juices using ultrafiltration systems, resulting in a stunningly clear juice permeate that is stable even after extended storage. Ultrafiltration is frequently used in product concentration.
Pharmaceutical Manufacturing
To remove bacteria, viruses, and other contaminants from water used in pharmaceutical manufacturing. This helps to ensure the quality and safety of pharmaceutical products; ultrafiltration is used.
Regional Analysis
The Global Water Ultrafiltration Solutions Market is segmented by region as North America, Europe, Asia Pacific, Latin America, and Middle East and Africa.
North America
Providing clean water to families is a top priority for all governments. The increased shortage of potable water and an increasing population and water consumption are the key problems driving the demand for membrane water and wastewater treatment in the municipal business. Additionally, wastewater generated by private houses is being treated and utilized throughout the North American region to boost water availability. Water drains from toilets, showers, sinks, baths, washing machines, dishwashers, and liquid industrial waste is called municipal wastewater. Municipal wastewater should be treated before being released into the environment to avoid environmental damage and the spreading of hazardous diseases. The United States is one of the world's largest water reclamation and reuse markets. With the country's expanding demand for clean water, the municipal industry is expected to dominate market research during the projection period.
Europe
Germany has the largest market in Europe for water purifiers. The improving economy, growing local players, and increased export and import activity in Germany have all been significant factors in the German market. Germany held the largest percentage, followed by the United Kingdom and France. Rising demand for clean water is expected to drive market growth in France. The treatment tactics of various water sources in Italy are expected to expand the industry.
Asia-Pacific
Many rural places in the Asia-Pacific region do not have access to clean water. The areas lack basic utilities such as clean water, and the government is taking numerous measures to supply clean water by installing water purifiers and raising public awareness about the need for drinking clean water, increasing the demand for water purifiers in the region.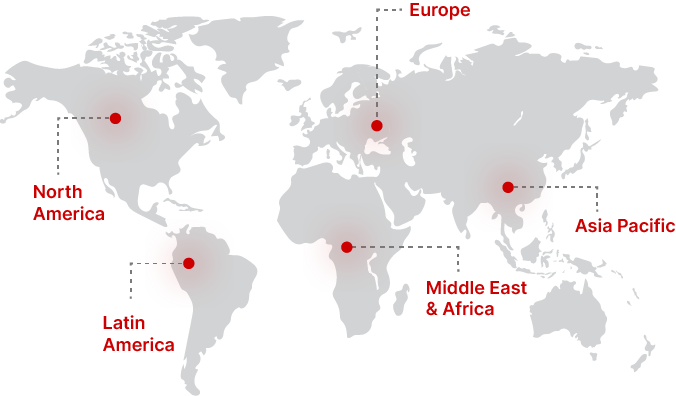 Regional Growth Insights
Download Free Sample
Key Players
DuPont
Inge
Toray Industries
SUEZ
Hydranautics
Pentair
Water Ultrafiltration Solutions Market Segmentations
Segmentation by Type
Polymeric Water Ultrafiltration Machine
Ceramic Water Ultrafiltration Machine
Segmentation by Application
Municipal Water Treatment
Food and Beverage Processing
Pharmaceutical Manufacturing
Frequently Asked Questions