Market Overview
According to Reed Intelligence the Global Weight Management Supplements Market Size will approximately grow at a CAGR of 12.8% during the forecast period.
The rising rates of obesity and health-related problems, such as Cardiovascular Diseases diabetes, and high blood pressure, are likely to drive product demand. The World Health Organization says that in June 2021, about 2.8 million people will die yearly from being overweight or obese. Also, the WHO thinks that about 115 million people in developing countries will be sick from obesity-related diseases by 2021. So, the rising reliance on weight loss supplements to keep a normal body weight is expected to drive market growth.
Furthermore, market growth is anticipated to be fueled by rising disposable income and increased concerns about leading healthy lives. Approximately 79% of Europeans, according to statistics from William Reed Business Media Ltd. from 2016, are willing to pay more for goods like organic weight reduction supplements because they are more interested in enhancing their general well-being. Additionally, it is projected that growth in the population of the middle class and working class will raise product demand in the upcoming years. Over the next two decades, the average household income in India is predicted to triple.
Market Dynamics
Market Drivers
Celebrity Endorsements and Marketing
The endorsements and marketing efforts of celebrities, fitness influencers, and health experts play a crucial role in driving the popularity of weight management supplements. Their influence and success stories often encourage consumers to try these products.
Increasing Prevalence of Obesity
The global obesity epidemic has been a significant driver for the weight management supplements market. As obesity rates continue to rise worldwide, a growing demand for products that can assist in weight loss and management exists.
Market Restraints
Some weight-loss supplements may cause side effects or mix badly with other medicines. Concerns about these goods' safety may prevent consumers from using them. Some pills have been linked to bad side effects, which has made regulators and consumers more careful.
Market Scope
Report Metric
Details
Market Size by 2031
USD XX Million/Billion
Market Size in 2023
USD XX Million/Billion
Market Size in 2022
USD XX Million/Billion
Historical Data
2019-2021
Base Year
2022
Forecast Period
2023-2031
Report Coverage
Revenue Forecast, Competitive Landscape, Growth Factors, Environment & Regulatory Landscape and Trends
Segments Covered

Segment by Type

Liquids
Capsules
Powder
Tablets

Segment by Application

Specialty Retail Stores
Convenience Stores
Online Stores

Geographies Covered

North America
Europe
APAC
Middle East and Africa
LATAM

Companies Profiles

Amway
Abbott Nutrition
Glanbia
Herbalife
Lovate Health Sciences
Oriflame
Atkins
Nestle SA
Nutrisystem
Bioalpha Holdings
White Heron Pharmaceutical
Segmental Analysis
Segment by Type
Liquid weight management supplements are formulated in liquid form and are typically consumed orally. They may come in syrups, drops, or concentrated solutions. Some individuals favor liquids due to ease of consumption and faster absorption.
Capsules are one of the most popular forms of weight management supplements. They consist of a gelatin or vegetarian-based shell filled with powdered or liquid ingredients. Capsules are convenient to take and offer precise dosing. They can be swallowed easily with water.
Powdered weight management supplements are typically designed to be mixed with a liquid, such as water or a beverage, before consumption. They come in the form of loose powders or pre-measured packets. Powdered supplements offer flexibility in adjusting dosage and can be customized based on individual preferences.
Weight management supplements in tablet form are compressed solid doses. Tablets are convenient, portable, and easy to consume. They are formulated by compressing powdered ingredients into a solid form using binders and excipients.
Segment by Application
Specialty retail stores refer to brick-and-mortar stores that specialize in health and wellness products, including weight management supplements. These stores typically have a wide range of products specifically targeted towards weight management, fitness, and overall well-being. They often offer personalized guidance and advice to customers and may have knowledgeable staff members. Examples of specialty retail stores include health food stores, supplement stores, and fitness-focused retailers.
Convenience stores are small retail outlets that offer a wide range of products, including snacks, beverages, and basic household items. Some convenience stores also stock weight management supplements as part of their product offering. These stores are often located in high-traffic areas, making them easily accessible for consumers seeking convenient and quick purchases. Convenience stores may have a limited selection of weight management supplements compared to specialty retail stores.
In the market for weight management supplements, online retailers, usually referred to as e-commerce platforms, have significantly increased in popularity. Online shops make it simple to browse and buy supplements for weight loss while relaxing in one's own house. They give a big assortment of products from numerous companies and frequently offer in-depth product information and user testimonials. People who love online shopping will find it helpful since online retailers also offer direct shipping to the customer's door.
Regional Analysis
North America
The market for weight management supplements in North America is driven by the high prevalence of obesity and a growing focus on health and wellness. The United States holds a significant share in the market due to the rising demand for weight management solutions and the presence of key market players. Canada and Mexico also contribute to the regional market, with increasing awareness about weight management and a shift towards preventive healthcare.
Europe
In Europe, the market for weight management supplements is influenced by factors such as a rising obesity rate, changing lifestyles, and increased health consciousness. Germany, the U.K., and France are the major contributors to the market, driven by a well-established wellness industry and a focus on healthy living. Russia and Italy also show significant growth potential. The rest of Europe region demonstrates varying market dynamics, influenced by consumer preferences, regulations, and distribution channels.
Asia-Pacific
The Asia-Pacific region is witnessing robust growth in the market for weight management supplements. Factors such as a large population, increasing disposable incomes, and growing awareness about weight-related health issues drive the market in countries like China, Japan, and South Korea. India and Southeast Asian countries also contribute to the market growth due to rising health concerns and changing lifestyles. The market in this region is characterized by a diverse consumer base and a shift towards Western dietary patterns.
South America
In South America, Brazil holds a significant share in the market for weight management supplements. The country's large population, increasing obesity rates, and a growing fitness culture contribute to the market growth. Other countries in the region, such as Argentina, Chile, and Colombia, also show potential for market expansion due to rising health consciousness and the influence of Western dietary patterns.
Middle East and Africa
The market for weight management supplements in the Middle East and Africa region is driven by factors such as a rising obese population, increasing disposable incomes, and a growing focus on personal health and fitness. Countries like Saudi Arabia, the UAE, and Egypt demonstrate substantial market growth due to the adoption of a more health-conscious lifestyle. South Africa also contributes to the market, driven by increasing awareness about obesity-related health issues. The rest of the MEA region shows varying market dynamics influenced by local preferences, cultural factors, and economic conditions.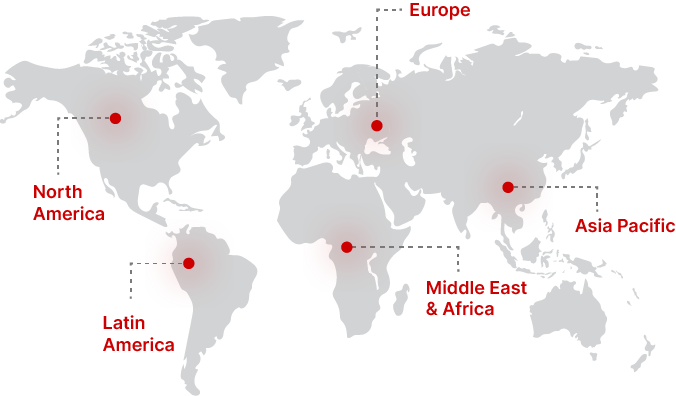 Regional Growth Insights
Download Free Sample
Key Players
Amway
Glanbia
Herbalife
Lovate Health Sciences
Oriflame
Atkins
Nestle SA
Nutrisystem
Bioalpha Holdings
White Heron Pharmaceutical
Recent Developments
Amway has been named the No. 1 direct selling company in the world, according to the 2023 Direct Selling News Global 100 list based on 2022 revenue.
Weight Management Supplements Market Segmentations
Segment by Type
Liquids
Capsules
Powder
Tablets
Segment by Application
Specialty Retail Stores
Convenience Stores
Online Stores
Frequently Asked Questions