Market Overview
According to Reed Intelligence the Global Wind Tunnel Fans Market Size will approximately grow at a CAGR of 4.7% during the forecast period.
To study the interaction between an object and moving air, an object is held motionless inside a wind tunnel and air is blown about it. They are used to test the aerodynamic properties of vehicles, buildings, rockets, and aeroplanes. Different wind tunnels can contain air that moves at speeds ranging from a mild breeze to hypersonic velocities and range in size from less than a foot across to over 100 feet (30 m).
An individual aircraft part, a tiny model of the vehicle, a full-sized vehicle, or an aerodynamic test object like a cylinder or airfoil can all be used as the object. The largest tunnels can even accommodate a full-sized car. These tests can yield a variety of measurements. It is possible to measure the aerodynamic forces acting on an object as a whole or on specific parts of it. Sensors can be used to determine the air pressure at various locations. To depict the air's path around an object, smoke can be injected into the airstream. Alternately, certain components can have tiny threads attached to them to display the airflow there.
Aerospace & defence segment is anticipated to dominate the wind tunnel market. The expanded use of wind tunnels for testing aircraft used for aerospace & defence application, as these aircraft are generally exposed to harsh climatic conditions, can also be credited with the rise of the aerospace & defence application segment of the wind tunnel market.
The Wind Tunnel Market is expected to have healthy growth due to the rising production of passenger cars and acceptance of technologies that reduce vehicle emissions and fuel consumption.
Market Dynamics
Market Drivers
Adoption of Unmanned Aerial Vehicle
Adoption of unmanned aerial vehicle in commercial and defense sector is increasing. This is major factor which help to grow wind tunnel fan market globally. Unmanned aerial vehicle includes drones as well, which is latest evolving technology in the market. Unmanned aerial vehicles are mostly use for military purposes.
Developments of New Missiles and Advanced Space Crafts
This is another most important factor that help to grow wind tunnel market. This upcoming technology involves testing of advance technology such high speed aircraft for defence sector that drives forecast of future target market.
Market Restraints
High Cost of Wind Tunnel Installation and Maintenance
For the installation and maintenance of wind tunnel fans requires huge amount of money to invest. Maximum cost required for construction of fan range of $2M-$10M. Cost is depending upon tunnel model and size. This high cost would limit the growth of global wind tunnel market.
Computational Fluid Dynamics (CFD) Testing Instead of Wing Tunnel
Computational fluid dynamics (CFD) has the potential of replacing wind tunnel testing in many wind engineering applications. CFD has number of benefits like By making large-scale computer power more accessible, time and expense are minimized, growing acceptance rate in most of the regions. On the other hand wind tunnel system is facing scaling issue that makes it difficult to convert the results back to full scale, especially in urban areas.
Market Opportunities
Increasing Use of Wind Tunnel for Adventure Sports
Adventure of sport industry, including wind tunnel activities, has experience significant growth in recent years. They provide a controlled environment for various adventure sports and are particularly for indoor skydiving and bodyflights. Rising the use of wind tunnel for adneture sport can create high revenue opportunities for players in the target market.
Market Scope
Report Metric
Details
Market Size by 2031
USD XX Million/Billion
Market Size in 2023
USD XX Million/Billion
Market Size in 2022
USD XX Million/Billion
Historical Data
2019-2021
Base Year
2022
Forecast Period
2023-2031
Report Coverage
Revenue Forecast, Competitive Landscape, Growth Factors, Environment & Regulatory Landscape and Trends
Segments Covered

Segment by Type

Jet Fans
Axial Flow Fans

Segment by Application

Low-speed
High-speed

Geographies Covered

North America
Europe
APAC
Middle East and Africa
LATAM

Companies Profiles

Systemair
Jindun
ShangFeng
Kruger Ventilation
TLT-Turbo GmbH
Zhonglian Wind
NanFeng
Yilida
WITT & SOHN
Fläkt Woods
Howden
Segmental Analysis
Segment By Type
Jet Fan is a large and cylindrical device that is installed on the roof of tunnels and can distribute the fresh air entering the tunnel throughout it and cause air conditioning in this system.
An axial fan is an industrial fan that aids in the cooling of machines and devices. Its design enables airflow parallel to the rotor shaft, providing ventilation to the equipment and preventing excessive heat buildup.
Segment By Application
Low-speed wind tunnels are used for operations at very low Mach number, with speeds in the test section up to 480 km/h.
A high-speed wind tunnel is a specialized facility used for testing and studying the effects of aerodynamic forces on objects at high speeds.
Regional Analysis
The Global Wind Tunnel Fans Market is segmented by region as North America, Europe, Asia Pacific, Latin America, and Middle East and Africa.
North America
Canada, US, and Mexico are major economies in North America. They reduced operation and maintenance cost and the easily availability of technical installation and maintenance drives the growth of market. The rising demand for commercial aircraft and automotive testing services is the primary factor responsible for the growth of this segment. Due to new upcoming features and technologies, company is attracting new customers and expand their market share. This factor is responsible for growth of North America Wind Tunnel market and expected to reach from $851.13 in 2021 to $1132.48 by 2028.
Europe
European countries are focusing on improving performance capabilities by enhancing their collaboration in a new consortium of wind tunnels. The strategy of European countries for improvement is divided into 2 parts.
1.Upgrading the testing infrastructure.
2.Providing best facilities to the research team for testing purpose.
Zweibrucken is international industry that manufactures fans, collaborate with suppliers to produce high-quality aeroacoustic wind tunnel fans.
Asia-Pacific
The target market in the Asia Pacific region is expanding drastically as a result of increase in demand for wind tunnel testing services and local aircraft production. Asia Pacific market is expected to grow in terms of revenue in the future followed by Europe.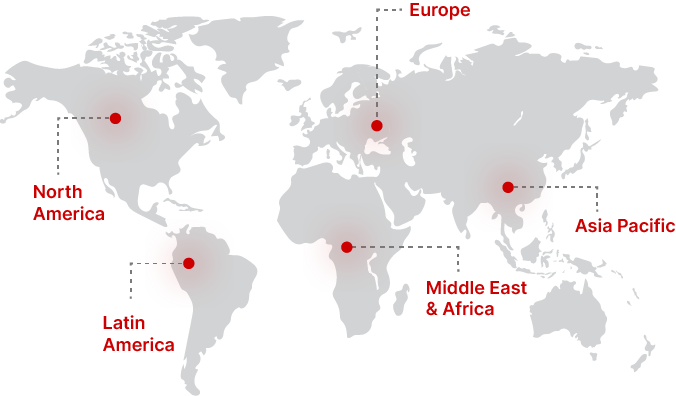 Regional Growth Insights
Download Free Sample
Key Players
Jindun
ShangFeng
Kruger Ventilation
TLT-Turbo GmbH
Zhonglian Wind
NanFeng
Yilida
WITT & SOHN
Fläkt Woods
Howden
Recent Developments
California State University Maritime Academy - USA, 2018 Wind tunnels help engineers and manufacturers design, create, and build faster, safer, more reliable, and more efficient products of all kinds—like wind turbines. In 2018, a team of engineers, technicians, and machinists at the National Renewable Energy Laboratory (NREL), designed and built the CWC's second-generation (Gen2) wind tunnel. This team worked together on the overall design of the tunnel. The Gen2 wind tunnel capabilities include measuring wind speed, temperature, pressure, turbine voltage, turbine current, rotor rotations per minute, and the direction the turbine is facing relative to the wind.
MIT, 2017 - MIT unveils new Wright Brothers Wind Tunnel. In 2017, the MIT Department of Aeronautics and Astronautics (AeroAstro) announced it would replace the tunnel with a brand-new facility. Both the old and new Wright Brothers tunnels are closed-circuit types, where the air flows through the tunnel's test section for measurement-taking before recirculating around the tunnel again. But that is where the similarities end. They design an entirely new architecture with many innovations to the fan, diffusers, contraction, and the corner vanes to give the new tunnel their desired capabilities within the limits of the old tunnel's existing footprint."
Wind Tunnel Fans Market Segmentations
Segment by Type
Segment by Application
Frequently Asked Questions