Market Overview
The Global Worm Compost Market Size is projected to register a CAGR of 7.5% during the forecast period 2023-2031.
Vermicompost, worm compost, or worm castings are all terms for worms' organic fertilizer. Worm composting is a type of composting that is becoming increasingly common among commercial farmers and backyard gardeners.
The demand for organic fertilizers is predicted to rise in the next years, and people are becoming more aware of the advantages worm composting has for the environment. As a result, the market for worm compost is anticipated to expand significantly globally.
Also, to lessen synthetic fertilizers and save the environment, governments and environmental organizations worldwide are urging the use of organic fertilizers. The need for worm compost and other organic fertilizers is anticipated to increase.
Market Dynamics
Market Drivers
Growing Demand for Organic Food
Globally, demand for organic food is rising as customers grow more environmentally and health-conscious. Organic food is safer and healthier than conventionally grown since it is grown without petrochemical pesticides, fertilizers, and genetically modified organisms (GMOs). Worm compost is a highly sought-after organic fertilizer since it is a healthy and environmentally friendly substitute for synthetic fertilizers. Organic farms use worm compost to increase crop output and soil fertility, which results in healthier and more nutrient-dense food for customers.
Governments worldwide encourage using organic fertilizers like worm compost and other sustainable farming methods. Governments are encouraging and subsidizing farmers to use environmentally friendly agricultural methods that lessen their impact on the environment and enhance soil health. To encourage sustainable agriculture and cut waste, the government has started extensive worm composting initiatives in various nations, like India. Worm compost output and consumption have increased due to more farmers implementing sustainable farming techniques.
Market Restraints
Limited Availability of Raw Materials
For the production of worm compost, organic waste must be readily available, such as food scraps and yard trash. However, in some areas, the availability of such garbage is restricted, which may limit the market growth for worm compost. Also, the cost of transporting raw materials to the composting site may be high, which may affect how economically viable the manufacturing of worm compost is.
Market Opportunities
Innovation and Technological Advancement
The market for worm compost is gaining from ongoing technological developments and advancements. Numerous novel technologies are being developed to improve the effectiveness and output of worm compost production. One example is the use of automated systems by some producers to track and manage the temperature, moisture, and other elements that influence the composting process. As a result, the compost produced is of higher quality and consistency, which may lead to a rise in the demand for worm compost.
Market Scope
Report Metric
Details
Market Size by 2031
USD XX Million/Billion
Market Size in 2023
USD XX Million/Billion
Market Size in 2022
USD XX Million/Billion
Historical Data
2019-2021
Base Year
2022
Forecast Period
2023-2031
Report Coverage
Revenue Forecast, Competitive Landscape, Growth Factors, Environment & Regulatory Landscape and Trends
Segments Covered

By Type

Sifted Through Screen
Not Sifted Through Screen

By Application

Horticultural Industry
Landscaping
Golf Courses
Home Gardening

Geographies Covered

North America
Europe
APAC
Middle East and Africa
LATAM

Companies Profiles

MyNoke
Davo's Worm Farms
Earthworm
Kahariam Farms
Wormpower
Dirt Dynasty
Black Diamond
Sri Gayathri Biotec
Suman Vermi Compost
Garden Gold
Shijiazhuang Fada
Dilongli (Jialiming)
Shijiazhuang Shuotian
Urban Worm Company
Segmental Analysis
By Type
It is sub-segmented as Sifted Through Screen, Not Sifted Through Screen.
With over 60% of the market share, the sifted-through screen category was the market leader in 2022. This is related to the rise in demand for fine, crumbly worm compost for uses, including lawn maintenance, container gardening, and seed starting. Throughout the projected period, the sector is anticipated to maintain its dominance in the market.
During the forecast period, the growing demand for worm compost for soil enhancement and gardening is estimated to propel the expansion of the not sifted through screen market. Farmers also favor using this component in large-scale agricultural operations because it enhances soil fertility, structure, and drainage.
Based on Application
The market is sub-segmented into Horticultural Industry, Landscaping, Golf Courses, and Home Gardening.
With over 35% of the market share in 2022, the horticultural industry will hold the highest application share in the global market. This is due to the industry's rising demand for organic fertilizers and the expansion of sustainable agricultural methods. Worm compost is frequently used to grow ornamental plants, vegetables, and fruits.
Another effective use area for worm compost is landscaping, driven by rising consumer demand for environmentally friendly landscaping techniques. Worm compost is used in landscaping to enhance the soil's structure, drainage, and fertility and encourage healthy plant growth. It is frequently employed in managing turf, planting trees, and preparing flower beds.
Golf courses are specialized in the global market, but they offer a sizable opportunity for worm compost manufacturers. On golf courses, worm compost enhances soil quality, lessens the need for synthetic fertilizers, and encourages strong turf development. Moreover, it helps to improve soil moisture retention and thatch buildup reduction.
Regional Analysis
The Global Worm Compost Market is segmented by region as North America, Europe, Asia Pacific, Latin America, and Middle East and Africa.
Depending on the region, the market is analyzed in North America, Asia-Pacific, Europe, and LAMEA. North America dominates the market.
North America will have the largest market for worm compost in 2022, accounting for nearly 40% of the global market. The growing need for sustainable agricultural practices and the growing acceptability of organic farming practices are the main economic drivers in the area. The horticultural industry and home gardening are the two largest application categories in the region, with the United States serving as the largest market.
Due to the rising demand for organic fertilizers and increased environmental consciousness, Europe is the second-largest regional market for worm compost. The major application segments in the area are the horticulture industry and home gardening. The biggest markets in the region are Germany, France, and the United Kingdom.
Worm compost is most popular in Asia, where demand for sustainable agriculture is booming along with the adoption of organic farming methods. Due to the region's expanding golf course population and rising interest in environmentally friendly landscaping techniques, the landscaping and golf course application segments are particularly substantial. The region's three largest markets are China, India, and Japan.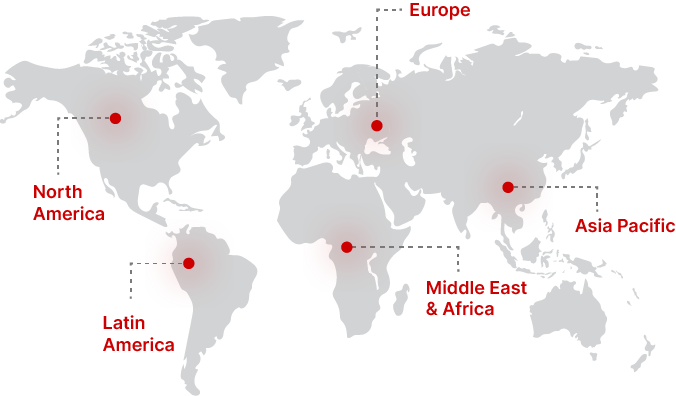 Regional Growth Insights
Download Free Sample
Key Players
MyNoke
Earthworm
Kahariam Farms
Wormpower
Dirt Dynasty
Black Diamond
Sri Gayathri Biotec
Suman Vermi Compost
Garden Gold
Shijiazhuang Fada
Dilongli (Jialiming)
Shijiazhuang Shuotian
Urban Worm Company
Recent Developments
In 2022, The Urban Worm Company unveiled the "Worm Power Pack," which includes the Urban Worm Castings, Worm Chow Pro, and a sprayer bottle.
Worm Compost Market Segmentations
By Type
Sifted Through Screen
Not Sifted Through Screen
By Application
Horticultural Industry
Landscaping
Golf Courses
Home Gardening
Frequently Asked Questions