Market Overview
The Worm Powders Market Size is growing at a CAGR of 5.4% during the forecast period 2023-2031.
The Worm Powders market is an important component of the food, cosmetics, and drug businesses that make and sell powders made from worms or insects. There are many different ways to use these powders, such as in health goods, pet food, etc. Worm powders have a high nutritional value because they have a lot of protein, amino acids, fatty acids, minerals, and vitamins. They can be used as animal feed, aquafeed, pet food, food, and drinks, among other things.
Market Dynamics
Market Drivers
Rising Environment and Health Concerns
The livestock and poultry businesses are putting out more greenhouse gases, which harms the environment and people's health. This makes people want to find other protein sources, like worm powders. Methane (CH4) is made by livestock, especially ruminants like cows, as part of their digestive process. This is called enteric fermentation, and it's responsible for more than a quarter of the greenhouse gases that the agriculture sector puts into the air. When compared to other animal products, eating edible worm powders is better for the earth because it reduces waste, saves water and land, and lowers greenhouse gas emissions. Hence, rising environmental and health concerns driving people to purchase more worm powder.
Market Restraints
The Growing Trend of People Adopting a Vegetarian Diet
As more and more individuals switch to a plant-based diet and lifestyle, veganism has been steadily gaining popularity over the past several years and has reached an all-time high as of the year 2021. People turn vegetarian for a variety of reasons, some of which include concerns about their health or religious beliefs, worries about the treatment of animals or the use of antibiotics and hormones in cattle, or a desire to eat in a way that minimizes their impact on the environment through their food choices. This factor can affect the worm powder market.
Market Opportunities
Growing Awareness About Eco-Friendly and Sustainability
The growing need for food options that are sustainable and good for the environment is rising nowadays. The innovation in food technology enables the incorporation of insect flours into various products, such as bread, pasta, snacks, and others. Earthworm farming is getting popular because it is easy to get supplies and doesn't cost much. Worm Powder is becoming more common to improve the soil and help plants grow. Organic fertilizers are becoming more popular, and worm powder is becoming popular because it is good for the environment and has many uses.
Market Scope
Report Metric
Details
Market Size by 2031
USD XX Million/Billion
Market Size in 2023
USD XX Million/Billion
Market Size in 2022
USD XX Million/Billion
Historical Data
2019-2021
Base Year
2022
Forecast Period
2023-2031
Report Coverage
Revenue Forecast, Competitive Landscape, Growth Factors, Environment & Regulatory Landscape and Trends
Segments Covered

Segment By Type

Food Grade
Cosmetic Grade
Pharmaceutical Grade

Segment By Application

Healthcare Products
Pet Food

Geographies Covered

North America
Europe
APAC
Middle East and Africa
LATAM

Companies Profiles

AgriTech Capital
Hargol FoodTech
Bud's Cricket Power
Entomo Farms
Qingdao Sino Crown Biological Engineering Co., Ltd.
Shanghai Yaokuo Biotech Co., Ltd.
Segmental Analysis
Segment by Type
Food grade means a product is made from safe materials. It means that it can come into direct contact with food made for people to eat. Materials that are safe for use with food are non-toxic and can be used within the safe temperature range. But food-grade materials aren't always safe for food.
It is a natural and eco-friendly alternative to synthetic or animal-derived ingredients. It is rich in protein, amino acids, minerals, and vitamins that nourish skin and hair. It has anti-inflammatory, anti-microbial, and antioxidant properties that protect the skin from damage and aging. It can provide a smooth and silky texture to the cosmetic products.
It is a natural, renewable source of protein and amino acids that can make poorly soluble drugs more bioavailable and easier to dissolve. It has a lot of minerals and vitamins that can help people's health in other ways. Its qualities make it anti-inflammatory, anti-microbial, and anti-oxidant, which can help the drugs work better.
Segment by Application
Worms are used in many different ways and have been used to treat diseases like bladder stones, jaundice, and baldness. The Cherokee people of North America used earthworm poultices to remove thorns.
It has a lot of minerals and vitamins that can help pets stay healthy and strong. It can stop or treat infections and diseases in cats because it is anti-inflammatory, anti-microbial, and an antioxidant. It can also lessen pet food production's damage to the earth and carbon footprint.
Regional Analysis
North America
The United States is the top country in the world for both dogs and cats. Which is leading to an increase in sales of pet food. Worm powder is used in manufacturing many types of pet food, including kibble, treats, and supplements, amongst other things. Pet food has many minerals and vitamins to help pets stay healthy and strong. It is a natural and sustainable source of protein and amino acids that can meet pets' nutritional needs, boosting this region's worm powder market.
Europe
Europe is highly focused on research and development, providing innovation in the healthcare industry. Worm powder is used for healthcare products as raw material, such as supplements, medicines, or dewormers. Worm powder is an insect flour made from processed edible insects, such as mealworms, crickets, and bamboo worms. Due to its need for healthcare products, the market is expected to grow in this region.
Asia-Pacific
In some countries, like India, the government gives money and helps to promote organic fertilizers and sustainable farming methods. Australia is where most people garden every day or once a week. China came in second. More plants are being grown in home gardens and backyards, which makes people want worm composts as a natural and effective way to improve soil. Worm castings are an organic kind of fertilizer derived from earthworms that's nutrient-rich and can benefit all types of plants, including vegetables, perennials, flowers, fruit trees, and herbs. In the Asia-Pacific, where people are more into gardening, it can help drive the worm powder market.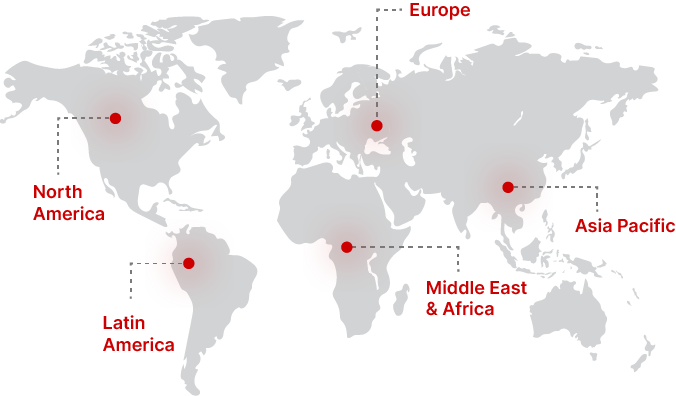 Regional Growth Insights
Download Free Sample
Key Players
Hargol FoodTech
Bud's Cricket Power
Entomo Farms
Qingdao Sino Crown Biological Engineering Co., Ltd.
Shanghai Yaokuo Biotech Co., Ltd.
Worm Powders Market Segmentations
Segment By Type
Food Grade
Cosmetic Grade
Pharmaceutical Grade
Segment By Application
Healthcare Products
Pet Food
Frequently Asked Questions