Market Overview
The Global Acid Beverages Market Size is projected to grow at a CAGR of approximately 6.8% during the forecast period.
In recent years, there has been a lot of growth and change in the acid beverages business. People are looking for drinks that taste good and are different. These drinks are known for being sour or acidic. They include fruit juices, carbonated drinks, sweetened water, energy drinks, and sports drinks. The rising consumer demand for new and refreshing flavors is a major factor driving the acidic beverage market. Customers want beverages with various flavors and possibilities beyond the standard selections. Additionally, the market has been driven by the health and wellness trend, with customers looking for acid drinks that have nutritional value, natural components, and practical advantages.
Flavored water, such as infused water and enhanced water, has gained popularity as a healthier alternative to sugary soft drinks. Juice blends incorporating various fruits or superfoods have also found success in the market. Energy drinks and sports drinks, which often contain acid ingredients like caffeine, electrolytes, and vitamins, cater to consumers looking for an energy boost or enhanced athletic performance. With regional variations in taste preferences and well-known brands, the market for acidic beverages is prevalent all over the world. Despite the widespread consumption of traditional citrus flavors like orange and lemon, regional fruits and regional flavors also add to the market's diversity. Regulatory limits on certain ingredients, altering customer preferences, rising sugar content concerns, increased competition from alternative beverages, and more present hurdles for the business.
Market Dynamics
Market Drivers
Convenience and On-the-Go Consumption
Acid beverages, such as energy drinks and flavored water, cater to consumers' busy lifestyles and on-the-go consumption. They provide a quick and convenient way to quench thirst and provide a boost of energy or hydration.
Health and Wellness Trend
Beverages with reduced sugar content or produced from natural fruit juices are gaining popularity as part of a growing health and wellness trend. Beverages with nutritional value, natural ingredients, and practical benefits are increasingly sought after by consumers.
Market Restraints
Shifting Consumer Preferences
Consumer preferences can change rapidly, making it challenging for manufacturers to keep up with evolving trends. The market for acid beverages needs to adapt and offer new flavors, healthier formulations, and sustainable packaging to meet changing consumer demands.
Market Scope
Report Metric
Details
Market Size by 2031
USD XX Million/Billion
Market Size in 2023
USD XX Million/Billion
Market Size in 2022
USD XX Million/Billion
Historical Data
2019-2021
Base Year
2022
Forecast Period
2023-2031
Report Coverage
Revenue Forecast, Competitive Landscape, Growth Factors, Environment & Regulatory Landscape and Trends
Segments Covered

Segment by Type

Low Acid Foods & Beverages
High Acidic Foods & Beverages

Segment by Application

Supermarkets/Hypermarkets
Convenience Stores
Independent Retailers
Online Sales

Geographies Covered

North America
Europe
APAC
Middle East and Africa
LATAM

Companies Profiles

Coca-Cola
YaYA Foods Corp
Yinlu Foods Group
Alterfood
Keumkang B&F
Lotte Chilsung Beverage
Forever Living Products
Houssy
Green Carrot Juice Company
Bolthouse Farms
Segmental Analysis
Segment by Type
Low Acid Foods & Beverages
Low acid foods and beverages have a lower acidity level, typically with a pH above 4.6. These products are processed to ensure safety and prevent spoilage. Examples of low acid beverages include milk and dairy-based beverages like yogurt drinks and dairy-based smoothies. Plant-based milk alternatives such as almond milk, soy milk, oat milk, and coconut milk also fall under this category. Bottled water, plain drinking water without added flavorings or carbonation, is another low acid option.
High Acidic Foods & Beverages
High acid foods and beverages have a higher acidity level, typically with a pH below 4.6. These products have a tangy or sour taste profile, and the acidity acts as a natural preservative. Citrus juices like orange juice, grapefruit juice, lemonade, and limeade are popular examples of high acid beverages. Carbonated soft drinks, including regular sodas with added acids and flavors, fall into this category. Fruit juices like cranberry juice, apple juice, pineapple juice, and other fruit-based drinks are also considered high acid. Sports drinks, which are electrolyte-rich beverages formulated for hydration during physical activity, and energy drinks with caffeine and other stimulants for an energy boost, are part of the high acid segment.
Segment by Application
Supermarkets/Hypermarkets
Supermarkets and hypermarkets are major retail outlets that offer a wide range of products, including acid beverages. These large-scale stores provide a one-stop shopping experience for consumers, offering a variety of brands, flavors, and packaging options. Acid beverages can be found in dedicated beverage aisles or sections, and they are often prominently displayed to attract customer attention. Supermarkets and hypermarkets typically stock both popular and niche acid beverage brands, catering to a broad consumer base.
Convenience stores are smaller retail outlets that are known for their convenient location, extended operating hours, and quick purchase experience. Acid beverages are commonly found in refrigerated sections or coolers within convenience stores. These stores cater to customers looking for grab-and-go options or immediate refreshment. Convenience stores often carry a selection of popular acid beverage brands, including carbonated drinks, fruit juices, and energy drinks, to meet the on-the-go needs of consumers.
Independent retailers refer to small-scale, locally owned stores that are not part of larger chains. These can include neighborhood grocery stores, specialty beverage stores, or health food stores. Independent retailers often offer a curated selection of acid beverages, including unique or niche brands that may not be found in larger retail outlets. These stores may cater to specific consumer preferences or provide a personalized shopping experience for acid beverage enthusiasts.
Online sales have become increasingly popular in the acid beverages market. Consumers can conveniently browse and purchase a wide range of acid beverages from e-commerce platforms, such as dedicated beverage websites, online grocery delivery services, or the e-commerce sections of supermarket chains. Online sales provide the advantage of a broader product selection, including regional or international acid beverage brands that may not be readily available locally. This channel also offers the convenience of doorstep delivery, making it appealing to busy consumers or those seeking specific acid beverage varieties.
Regional Analysis
North America
In North America, the market for acid beverages showcases distinct trends across its three major countries. The United States boasts a diverse consumer landscape, sparking innovation in flavors, ingredients, and packaging to cater to varying preferences. Health-consciousness propels the demand for low-sugar and natural options, while Canada, with its multicultural population, leans toward artisanal and craft beverages. Mexico, on the other hand, retains its vibrant traditional drink culture while embracing modern trends, with a growing interest in natural ingredients and healthier alternatives.
Europe
The European market for acid beverages reflects the continent's rich cultural diversity. In Germany, known for its meticulous quality standards, a mix of traditional and innovative flavors appeals to consumers seeking authenticity. The UK's cosmopolitan population drives demand for globally inspired beverages and healthy options. France prioritizes quality, and its beverage market embodies a blend of traditional wine and aperitifs alongside unique, true-to-region flavors. Italy's sparkling drink culture resonates, adapting to include both traditional and health-oriented alternatives. Russia's evolving market balances heritage fermented drinks with a growing variety of modern options, and Spain showcases a blend of traditional and contemporary beverage choices.
Asia-Pacific
The Asia-Pacific region displays a dynamic market for acid beverages, shaped by varying cultural preferences. China's burgeoning middle class drives consumption diversity, with energy drinks and functional beverages gaining traction alongside traditional herbal teas. Japan's meticulous approach yields a market focused on natural ingredients, functional benefits, and innovative flavors that cater to a health-conscious demographic. South Korea merges traditional drinks like sikhye with modern fruit juices and wellness-focused offerings. India's diverse market encompasses traditional favorites like lassi and nimbu pani while embracing functional and regional flavors. Australia's premium and natural-focused market spans coffee, tea, and inventive non-alcoholic cocktails. Southeast Asia features a blend of traditional drinks, regional influences, and international flavors, reflecting the region's cultural tapestry.
South America
South America's market for acid beverages showcases a spectrum of flavors and traditions. Brazil's emphasis on exotic fruits translates to vibrant, fruit-based options, increasingly aligning with health-conscious and functional preferences. Argentina's wine culture extends to non-alcoholic offerings, while traditional mate infusions remain essential. Colombia's rich coffee heritage mingles with fruit-based beverages, with health trends influencing the demand for low-sugar and functional options.
Middle East and Africa
The Middle East and Africa region offers a diverse acid beverages market landscape. In South Africa, a wide range of fruit juices and natural options cater to health-conscious consumers, often featuring local specialties like rooibos tea. The UAE's cosmopolitan population drives the popularity of imported beverages and innovative options, all while adhering to health and wellness trends. Saudi Arabia, influenced by Islamic dietary laws, features a robust market of non-alcoholic and alcohol-free alternatives, often focused on premium and healthier choices.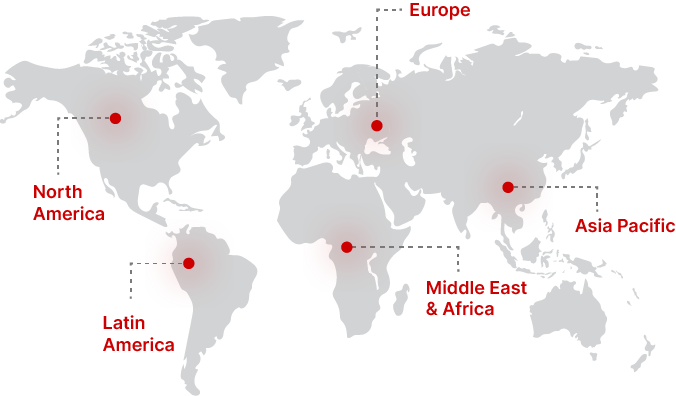 Regional Growth Insights
Download Free Sample
Key Players
Coca-Cola
Yinlu Foods Group
Alterfood
Keumkang B&F
Lotte Chilsung Beverage
Forever Living Products
Houssy
Green Carrot Juice Company
Bolthouse Farms
Acid Beverages Market Segmentations
Segment by Type
Low Acid Foods & Beverages
High Acidic Foods & Beverages
Segment by Application
Supermarkets/Hypermarkets
Convenience Stores
Independent Retailers
Online Sales
Frequently Asked Questions