Market Overview
According to Reed Intelligence the Global Acute Care Needleless Connector Market Size will approximately grow at a CAGR of 5.7% during the forecast period.
Acute care needleless connectors, also known as vascular catheter or syringe terminal connectors, facilitate the infusion and aspiration processes by providing a means for the catheter to access the desired site. The primary purpose of these devices is to establish a secure connection between internal needles, central venous catheters, and other vascular accesses. This connection is crucial for maintaining a continuous and unobstructed venous infusion circuit. Furthermore, it is worth noting that they offer the distinct benefit of being non-obtrusive throughout the entire process.
The classification of acute care needleless connectors is primarily based on their internal mechanism and functional type. The categorization of acute care needleless connectors is primarily based on their internal mechanism, resulting in two distinct classifications simple connectors and complex connectors. According to our analysis, it has been observed that simple needleless connectors exhibit a lower cost structure and possess a reduced number of components in comparison to their more intricate counterparts, namely complex needleless connectors.
In addition, it is worth noting that simple connectors lack internal mechanical valves, whereas complex connectors possess internal mechanical valves which enable the flow of fluids through non-linear pathways. Additionally, it is important to note that acute care needless connectors can be classified based on their type of functions. These functions include positive displacement, negative displacement, and neutral displacement connectors.
The composition of these devices encompasses a diverse range of materials, including plastics, silicon, and stainless steel. Plastic emerges as the prevailing material of choice for the fabrication of these devices. Plastic possesses several advantageous properties, including its lightweight nature, waterproof characteristics, high moldability, resistance to a wide range of chemicals, and the ability to be easily colorized. In the contemporary medical landscape, a diverse array of connectors has emerged as a means to safeguard against the perils of catheter-associated bloodstream infections (CABSI) while simultaneously augmenting patient outcomes.
Market Dynamics
Global Acute Care Needleless Connector Market Drivers
Increasing demand for easy intravenous blood withdrawal technique
The utilization of needleless connectors has emerged as a highly promising and viable alternative to traditional needle-based methods for drug administration and blood withdrawal. These connectors have demonstrated the potential to significantly improve safety and efficacy in these procedures. The occurrence of needlestick injuries presents a notable concern due to their inherent capacity to facilitate the transmission of bloodborne pathogens, consequently resulting in the development of severe infections. Needlestick injuries have been identified as a substantial factor contributing to the prevalence of healthcare-associated infections (HAIs).
The utilization of needleless connectors has been identified as a viable strategy for addressing the challenge of healthcare-associated infections (HAIs). The elimination of needles through the utilization of these connectors presents a potentially advantageous solution that could effectively bolster patient safety and enhance overall healthcare outcomes. The potential reduction in healthcare-associated infections (HAIs) not only holds promise for saving lives but also offers an avenue to mitigate the economic strain imposed by healthcare expenditures.
Technical advancement in needless connectors and increasing demand in emergency services
The field of medical technology has witnessed notable progress in the development of needleless connectors, which offer improved usability and heightened safety measures. The recent developments in needleless connectors have attracted considerable interest from both patients and medical professionals, making them progressively more attractive. Needleless connectors are commonly utilized in emergency settings as a result of the heightened probability of needlestick injuries. The implementation of suitable measures has been shown to be highly effective in reducing the potential risk of healthcare professionals encountering bloodborne pathogens. This, in turn, plays a crucial role in safeguarding the well-being of both medical personnel and patients alike.
Global Acute Care Needleless Connector Market Restraints
Potential of contamination and high cost of needless connectors
The existing body of evidence pertaining to the effectiveness of needleless connectors in preventing contamination associated with catheter use is presently constrained. The adoption of needleless connectors presents a significant challenge for healthcare facilities considering the implementation of this transition. Based on empirical evidence, it has been noted that needleless connectors tend to demonstrate a relatively elevated price range in comparison to their conventional needle-based counterparts. The presence of financial constraints within healthcare facilities, particularly those operating with limited budgets, can present a substantial challenge in effectively addressing this issue.
Global Acute Care Needleless Connector Market Opportunities
Increasing demand for needleless devices and government regulations
The healthcare industry is currently experiencing a growing demand for needleless devices. The underlying reasoning for this observed pattern can be ascribed to the increasing focus on implementing infection control protocols and the necessity to minimize the potential risks linked to needlestick injuries. In specific jurisdictions, there are governmental mandates in place that require the implementation of needleless connectors in healthcare settings. The increasing demand for needleless connectors in these countries is driven by a multitude of factors.
Market Scope
Report Metric
Details
Market Size by 2031
USD XX Million/Billion
Market Size in 2023
USD XX Million/Billion
Market Size in 2022
USD XX Million/Billion
Historical Data
2019-2021
Base Year
2022
Forecast Period
2023-2031
Report Coverage
Revenue Forecast, Competitive Landscape, Growth Factors, Environment & Regulatory Landscape and Trends
Segments Covered

Segmentation by Type

Positive Fluid Displacement
Negative Fluid Displacement
Neutral Displacement

Segmentation by Application

Infusion
Transfusion of Blood
Blood Collection

Geographies Covered

North America
Europe
APAC
Middle East and Africa
LATAM

Companies Profiles

ICU Medical
Becton Dickinson
B.Braun
CareFusion
Baxter
Vygon SA
Medtronic
Nexus Medical
Prodimed
Baihe Medical
Specath
RyMed Technologies
Segmental Analysis
Segmentation By Type
Positive Fluid Displacement
The connectors being evaluated exhibit active mechanisms, such as valves or springs, that enable the efficient flow of fluids within the connector. The primary function of this active fluid delivery system is to mitigate the risk of potential complications, specifically those related to embolism caused by air or blood reflux.
Negative Fluid Displacement
The connectors mentioned above exhibit the inherent ability to create a vacuum or negative pressure upon disconnection, thereby enabling the efficient removal of fluid. The primary objective of this functionality is to maintain a closed system, thereby preventing the occurrence of blood reflux or fluid leakage.
The fluid transfer mechanisms utilized by these connectors are contingent upon the influence of gravitational forces or inherent pressure differentials. The incorporation of this particular design feature enables the establishment and sustenance of a closed system, thereby obviating the necessity for active fluid displacement.
Segmentation By Application
Intravenous therapy, also known as IV therapy, is a widely utilized medical procedure that facilitates the secure administration of fluids, medications, or nutrients directly into the circulatory system of a patient. The administration method being discussed presents numerous advantages, encompassing swift and effective absorption, meticulous control over dosage, and the capability to circumvent the gastrointestinal system. Intravenous therapy, through its direct access to the circulatory system, facilitates the rapid and efficient administration of therapeutic agents, leading to enhanced patient outcomes.
The principal aim of this medical device is to optimize the safe and streamlined conveyance of blood and its constituents from the designated container to the patient's vascular access during blood transfusion procedures.
The utilization of aseptic connection technology plays a crucial role in establishing a sterile connection between the collecting equipment and a patient's vein or vascular entry point. This process is essential in guaranteeing the accuracy and dependability of sample collection for diagnostic testing objectives.
Regional Analysis
The Global Acute Care Needleless Connector Market is segmented by region as North America, Europe, Asia Pacific, Latin America, and Middle East and Africa.
North America
The North American region has been identified as a significant contributor to revenue generation in the healthcare industry. This can be attributed to several factors, such as the increasing awareness among healthcare practitioners regarding the benefits of needleless connectors, the presence of well-developed healthcare infrastructure, and the notable growth in the elderly population. The escalating growth of the acute needleless connector market in this region can be attributed to the significant investments made in technological advancements and product development.
Europe
Europe region has growing market for the acute needleless connectors, this region has the increasing amount of blood borne diseases, to avoid the contamination acute needleless connectors are useful. These connectors are useful for the emergency surgeries, and the increasing number of emergency services has fueled this market to grow in this region.
Asia-Pacific
This region has the fastest growing market for acute care needleless connectors as the increasing amount of investment in healthcare industry is directly helping this market to grow in this region. China, Japan, Australia, India are leading countries following other countries in this region.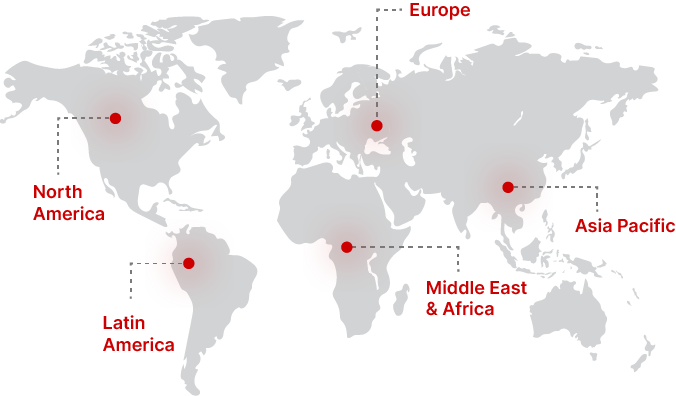 Regional Growth Insights
Download Free Sample
Key Players
Becton Dickinson
B.Braun
CareFusion
Baxter
Vygon SA
Medtronic
Nexus Medical
Prodimed
Baihe Medical
Specath
RyMed Technologies
Acute Care Needleless Connector Market Segmentations
Segmentation by Type
Positive Fluid Displacement
Negative Fluid Displacement
Neutral Displacement
Segmentation by Application
Infusion
Transfusion of Blood
Blood Collection
Frequently Asked Questions