Market Overview
The Global Frozen Food Conveyor System Market Size is projected to grow at CAGR of approximately 5.2% during the forecast period.
A particular conveyor system used in the frozen food sector to move products through several production steps is a frozen food conveyor system. These conveyor systems are essential to guarantee the effectiveness, hygiene, and safety of the frozen food production process.
The rising demand for frozen food items globally is a major driver of the market for frozen conveyor systems, which is expanding quickly. The market is anticipated to expand significantly over the next years, supported by rising consumer demand for frozen food items, improvements in conveyor technology, a focus on food safety, and regulatory compliance.
Market Dynamics
Market Drivers
Increasing Demand for Frozen Food Products
Worldwide demand for frozen food products has increased for several reasons. The shifting lives of customers are one of the key forces. Frozen food products have gained popularity as more people lead busy lives and seek quick and easy food options. The market has expanded partly due to the accessibility of a wide range of frozen food items, from fruits and vegetables to meat and seafood. The demand for frozen food has increased due to the rising disposable income, particularly in emerging nations. Due to all of these considerations, there is an increasing need for reliable and effective conveyor systems to move these items through the manufacturing process.
The food business has recently made ensuring food safety a key focus. Foodborne infections can harm consumers' health and the standing of food suppliers and producers. During production, conveyor systems are essential for preserving the hygiene and safety of food products. The frozen food business strongly demands conveyor systems with modern features, including sanitary systems, automated cleaning, and simple maintenance. Regulatory authorities worldwide have put strict rules and guidelines in place for manufacturing and transporting food items, especially regarding food safety and quality control. Because of this, food producers and suppliers are spending more money on conveyor systems that adhere to these regulatory standards. Thereby driving market growth.
Market Restraints
For food producers and suppliers, conveyor systems frequently need a sizable investment, and installation and maintenance costs can be considerable. Smaller market participants who might not have the financial resources to invest in cutting-edge conveyor systems may find this an entry barrier. Regular maintenance is necessary for conveyor systems to ensure proper operation and avoid downtime. Particularly for systems with complex features and automation, the maintenance and repair costs might be high. Additionally, downtime can cost food suppliers and producers money and productivity.
Market Opportunities
Growing Demand for Customization
The need for customized frozen food products is rising as consumers become picky and seek more personalized products. This trend is anticipated to drive the need for conveyor systems that can handle a wide range of product shapes and sizes and offer flexibility in terms of production volume and product mix.
Market Scope
Report Metric
Details
Market Size by 2031
USD XX Million/Billion
Market Size in 2023
USD XX Million/Billion
Market Size in 2022
USD XX Million/Billion
Historical Data
2019-2021
Base Year
2022
Forecast Period
2023-2031
Report Coverage
Revenue Forecast, Competitive Landscape, Growth Factors, Environment & Regulatory Landscape and Trends
Segments Covered

Segment by Type

Open Conveyor Systems
Closed Conveyor Systems

Segment by Application

Vegetable
Fruit
Seafood

Geographies Covered

North America
Europe
APAC
Middle East and Africa
LATAM

Companies Profiles

Nercon
Cablevey
Precision Food Innovations
Tri-Mach Group
C-Trak
Cox&Plant
DSI
G&F Systems
Segmental Analysis
Based on Type
For better understanding type is further segmented into Open Conveyor Systems and Closed Conveyor Systems.
The closed conveyor systems' closed frame and regulated atmosphere enable perfect temperature control and little exposure to environmental elements. They often carry frozen items that need to be kept in a controlled environment, like ice cream, baked goods, and ready meals; in facilities where temperature and humidity must be strictly regulated to guarantee product quality and safety, closed conveyor systems are frequently employed.
Open conveyor systems are created with an open frame, making maintenance and access simple.
They often carry frozen food items such as frozen fruits and vegetables, frozen meat, and frozen fish that don't need a controlled atmosphere. Open conveyor systems are frequently utilized in processing facilities with regulated environments to protect frozen food products from the elements.
Based on Application
The segment can be further bifurcated into vegetables, Fruit, Seafood, and Others.
Frozen vegetables, including broccoli, peas, and maize, are moved through processing plants and warehouses using conveyor systems.
In processing plants and warehouses, frozen fruits like berries, tropical fruits, and apples are transported using conveyor systems.
In processing facilities and warehouses, frozen seafood such as fish, shrimp, and crab are transported via conveyor systems.
Regional Analysis
The Global Frozen Food Conveyor System Market is segmented by region as North America, Europe, Asia Pacific, Latin America, and Middle East and Africa.
Depending on the region, the market is analyzed in North America, Asia-Pacific, Europe, and LAMEA. North America dominates the market.
The North American market is expected to grow significantly, given the high demand for frozen food products and numerous significant competitors. The United States is the region's largest market for frozen food products. As automation and cutting-edge conveyor systems are used more widely, market growth in the country is predicted.
Due to the rising demand for frozen food items and the emphasis on minimizing food waste and enhancing sustainability in the food industry, the market for frozen food conveyor systems in
Europe is anticipated to expand steadily. The key regional market growth contributors are anticipated to be nations like Germany, France, and the United Kingdom.
Due to the region's growing reliance on frozen food products, notably in nations like China, India, and Japan, the market for frozen conveyor systems is anticipated to expand significantly. The region's market is anticipated to increase due to the rising need for automation and sophisticated conveyor systems in the food industry.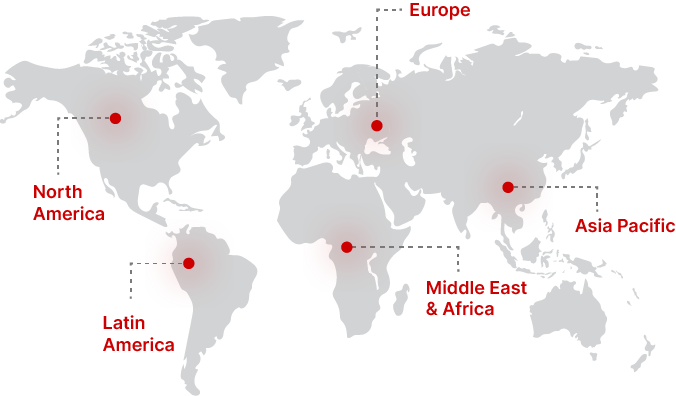 Regional Growth Insights
Download Free Sample
Key Players
Cablevey
Precision Food Innovations
Tri-Mach Group
C-Trak
Cox&Plant
DSI
G&F Systems
Recent Developments
In January 2023, the addition of a new 45,000 sq ft building was announced by Tri-Mach Inc. This building, situated at 285 Union St., Elmira, ON, increases Tri-Mach's capacities and enables them to meet its clients' expanding needs better.
Frozen Food Conveyor System Market Segmentations
Segment by Type
Open Conveyor Systems
Closed Conveyor Systems
Segment by Application
Frequently Asked Questions