Market Overview
The Global Automatic Pan Stirrers Market Size is projected to grow at CAGR of approximately 4.8% during the forecast period.
Kitchen tools called automated pan stirrers are made to continuously stir the food in a pot or pan as it cooks. They frequently include spinning mechanisms that propel the stirrer around the pan and are powered by batteries or electricity. This guarantees even cooking of the food and keeps it from burning or sticking. The sizes and styles of automatic pan stirrers vary, and some versions include numerous stirrers for bigger pans. They are a helpful tool for both home cooks and chefs, saving time and effort when preparing cuisine. Some versions additionally have programmable timing and speed controls that let customers alter the stirring action to suit their particular requirements.
The market for automated pan stirrers creates and offers appliances for the kitchen that automatically stir a pan or pot's contents as you cook. The stirrer is moved about the pan by a spinning mechanism in these devices, which are commonly driven by batteries or electricity. This ensures that the food is cooked uniformly and keeps it from sticking or burning. Automatic pan stirrers come in a variety of brands and types, and they are offered for sale online and through a variety of retail establishments. Customers should carefully evaluate a number of factors before selecting an automated pan stirrer, including size, speed, and convenience of use. Trends in cooking and food preparation, as well as developments in technology and the materials used in product manufacture, all have an impact on the market.
Market Dynamics
Market Drivers
The market for pan stirrers is being driven by rising urbanisation. There is an increasing need for kitchen tools that help speed up and simplify cooking as more people relocate to urban areas. Urbanites can make meals more effectively by using automatic pan stirrers since they can cook while completing other duties. Also, as apartments in cities increase smaller, customers are more interested in kitchen appliances that help clear out clutter and save space. Automatic pan stirrers are a practical solution for folks with limited space because they are frequently small and simple to store. Also, there is a greater interest in cooking and food preparation as a result of the rising popularity of culinary shows and internet recipe sites.
Both beginner and professional cooks can benefit from using automatic pan stirrers since they can assist to produce uniform and even results while saving up time for other culinary duties. Overall, the demand for kitchen appliances like automated pan stirrers is being driven by growing urbanization.
Continuous Product Development
The pan stirrer market is being driven by manufacturers' ongoing product development. Manufacturers are placing more of an emphasis on creating novel and cutting-edge items as market rivalry heats up. For instance, some producers are creating multiple-stirrer automated pan stirrers that may be utilised in bigger pots or with various types of food. Others are adding sophisticated functions, such programmable timers and speed controls, to make it simpler for customers to personalize their culinary experiences. Pan stirrers that are more portable, cleaner, and energy-efficient are also being developed by manufacturers. Consumer knowledge and interest in the pan stirrer market may rise as a result of this ongoing product development, which may also boost manufacturers' sales.
Market Restraint
Limited Demand Due to A Lack of Awareness
The chance that many customers may not be aware of the advantages of utilizing a pan stirrer or may not be interested in buying one results in a limited demand because of a lack of knowledge or desire from consumers. Customers could not be inspired to purchase this product if they do not comprehend how a pan stirrer might boost their cooking experience or the quality of their meal. The fact that many consumers are used to stirring their meal with conventional tools like spoons or spatulas and may not recognize the necessity for a specialist tool might also have an impact on the lack of demand.
Market Opportunities
Partnership or Collaboration
Pan Stirrer Market may find it advantageous to collaborate with other makers of kitchen tools or appliances. Manufacturers may provide consumers a more complete cooking solution by producing bundles or packages that contain a pan stirrer along with other cooking gadgets or appliances. For instance, a food processor or blender might be used with a pan stirrer to form a comprehensive set of culinary and meal preparation equipment.
Partnerships of this kind can also aid in boosting sales for both the partner company and the producer of pan stirrers. They may provide customers with a more alluring price by combining their items than if they were bought separately. Moreover, by encouraging consumers to buy from both manufacturers in the future, this tactic can help build brand recognition and customer loyalty.
Market Scope
Report Metric
Details
Market Size by 2031
USD XX Million/Billion
Market Size in 2023
USD XX Million/Billion
Market Size in 2022
USD XX Million/Billion
Historical Data
2019-2021
Base Year
2022
Forecast Period
2023-2031
Report Coverage
Revenue Forecast, Competitive Landscape, Growth Factors, Environment & Regulatory Landscape and Trends
Segments Covered

Segment by Type

Rechargeable Type
Plug-in Type

Segment by Application

Household
Commercial Use

Geographies Covered

North America
Europe
APAC
Middle East and Africa
LATAM

Companies Profiles

SAKI
Uutensil
StirMATE
Ardente Gourmet Stirrer
Gourmia
Segmental Analysis
Segment by Type
The lightweight and handy automated pan stirrer is rechargeable and is powered by a rechargeable battery. These stirrers are appropriate for use when cooking outside or without an easy access to a power source. They are the perfect option for individuals who wish to cook without being restricted to a specific area since they allow for mobility and can be used with any kind of pan or pot.
The plug-in automated pan stirrer is electrically driven and requires a power source to function. These stirrers are appropriate for heavy-duty cooking or when a steady stirring speed is required. They are more powerful and efficient than rechargeable stirrers. They are made to fit particular pan sizes.
Segment by Application
Given the increasing need for kitchen tools that make cooking easier, the home application sector in the Automatic Pan Stirrers market analysis is anticipated to experience considerable expansion. Automated pan stirrers are a convenient solution for busy families since they eliminate the need for manual stirring. They may be used to make a range of foods, including stews, soups, and sauces, and are simple enough for someone with no prior culinary knowledge to use.
Automated Pan Stirrers find a substantial market in the commercial use application area, which mostly serves commercial kitchens like those in hotels, restaurants, and catering services. These restaurants need to swiftly produce huge amounts of food, and automated pan stirrers assist to cut down on both labor expenses and cooking time. Automated stirrers are a popular option for commercial kitchens since they guarantee uniformity in the flavor and texture of the food.
Regional Analysis
The Global Automatic Pan Stirrers Market is segmented by region as North America, Europe, Asia Pacific, Latin America, and Middle East and Africa.
North America
Pan stirrers have a sizable market in North America because of the region's high demand for kitchen accessories and appliances. Pan stirrers' biggest market in North America is in the United States, followed by Canada. The market in this area is being pushed by a rise in the need for culinary solutions that save time, a rise in the popularity of healthy cooking methods, and the popularity of cooking programmes and social media influencers.
Europe
Pan stirrers are very popular in Europe, where the market is dominated by nations like Germany, France, and the United Kingdom. The expanding popularity of healthy cooking methods, the rising trend of home cooking, and the rising demand for cutting-edge kitchen appliances all contribute to the market expansion in Europe.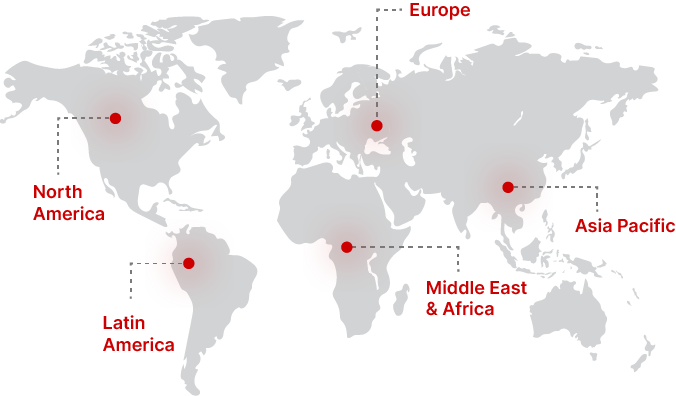 Regional Growth Insights
Download Free Sample
Key Players
SAKI
StirMATE
Ardente Gourmet Stirrer
Gourmia
Automatic Pan Stirrers Market Segmentations
Segment by Type
Rechargeable Type
Plug-in Type
Segment by Application
Frequently Asked Questions